Arcade games are certainly among the most popular ones, but what exactly are arcade games?
Well, depending on who you ask, you'll get a different answer – usually, it refers to the old retro-style games we were able to play on arcade machines, but it can also simply mean games that require good reflexes. Let's take a look at some of the best arcade games available to play on PC right now.
Video Games with Mecha Robots
METAL SLUG 3
A legendary classic arcade game returns and hits the PC market. No need to pay a coin each time you die anymore – now you can just buy the game and die as much as you want.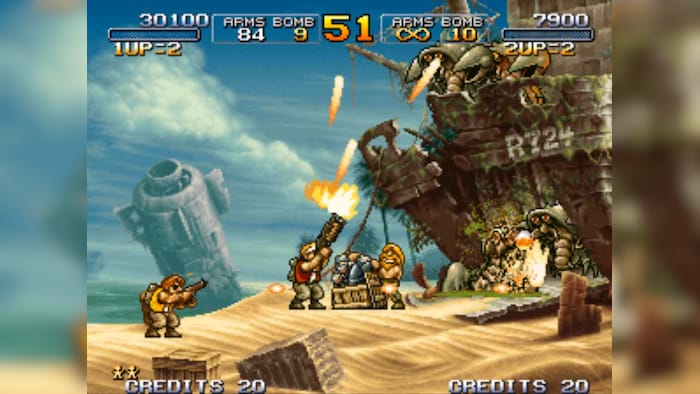 Metal Slug is a run and gun game where you will be playing as a soldier tasked with taking care of the alien threat. You will spend most of the time spamming your gun's trigger in order to defeat hordes of enemies as you approach them, while also trying to dodge whatever they throw at you and survive their attacks. While it may sound simple, you will quickly find the title incredibly addictive, especially when you combine moderately challenging gameplay with some adorable 2D pixel-art graphics.
Key Features
Addictive gameplay with lots of non-repetitive content and unique stages
Fantastic pixel-art visuals and smooth animations
Powerful bosses that will test your skills
Top-notch music that fits the game well
Beat Hazard
Beat Hazard is a fast-paced dynamic shooter, where the stages are generated in real-time, based on the music that is currently playing. Sounds intriguing, right?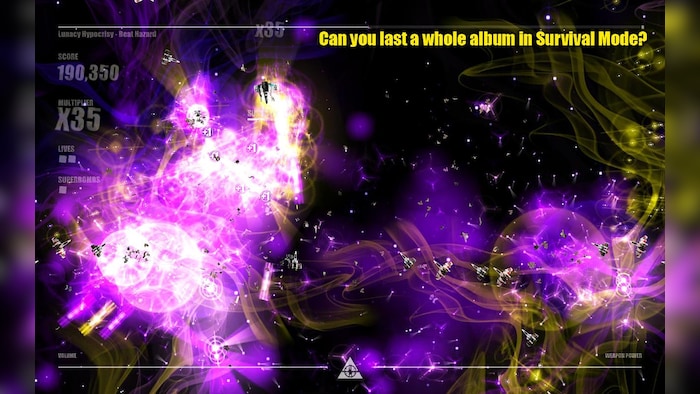 Beat Hazard is quite unique – it's a seemingly simple 2D game focused on blowing up the enemy spaceships with the use of increasingly powerful weapons and it will undoubtedly test your reflexes to the limit. You may now ask, how's that unique? There are tons of similar games on the market, right? Wrong.
Beat Hazard dynamically generates the stages and it uses the selected music to do so. Any music. That's right – you can choose literally any song you want and the game will turn it into an epic adventure full of lasers, explosions, and deadly encounters with powerful bosses. A word of advice before you begin – although it works with anything, dubstep and other similar electronic music seem to work best.
Key Features
Music-driven gameplay with dynamically generated stages
Fast-paced shoot 'em up action that will test your reflexes
Can turn any song into a new unique level
Persistent upgrades that will work in all future game sessions once unlocked
TEKKEN 7
Tekken was always a popular choice for a party game to play with friends at home, but it's also an incredibly fun arcade game, hence it made its way onto the list.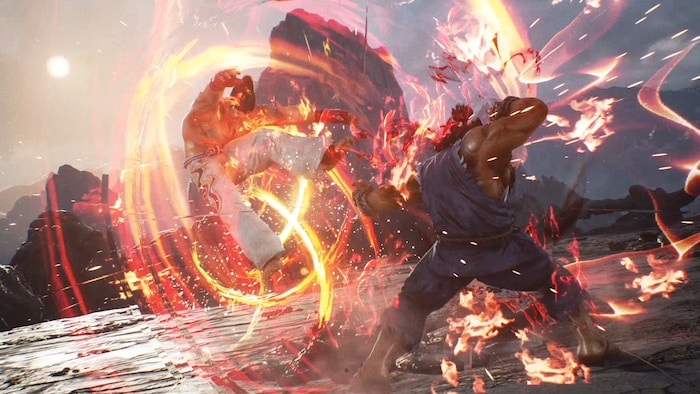 In Tekken the rules are simple – choose your fighter and defeat your opponent in a series of duels. There is a catch, however. Winning the battles requires you to learn your character's moves thoroughly, so you will know what he is capable of. Each available character plays differently and suits a slightly different playstyle – it's mandatory to learn all the important combos, as well as the character's strengths and weaknesses.
Tekken is also a game of reflexes, as learning all the combos is only the first step on your journey to becoming the fiercest, indomitable fighter – it's important to learn how to quickly execute all the moves during the fight and when is the best time to strike.
Key Features
The gameplay focused on 1v1 dueling with the use of flashy moves and combos
Numerous returning characters, as well as entirely new ones
Stunning, top-tier visuals
Best when played with other players
Rocket League
Sports games are natural arcade candidates, and Rocket League is no different – just take a look at the game that combines football with rocket-fueled cars, and you'll know what we're talking about.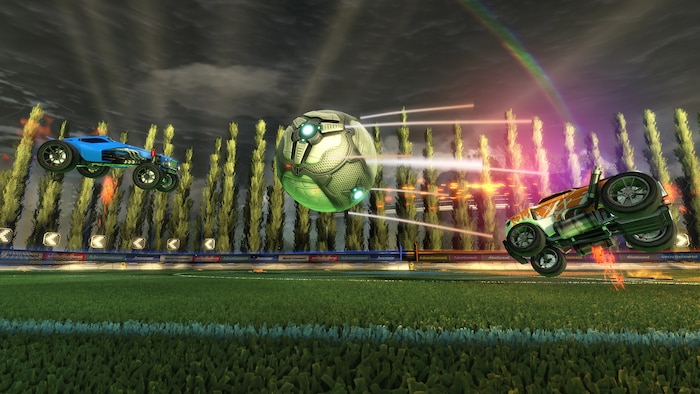 Rocket League offers a one-of-a-kind experience and, honestly speaking, there aren't many alternatives. In the simplest words, it's a football game that replaces football players with cars. However, things become more interesting once you realize that your car has a rocket engine that allows your vehicle to fly high for a short period of time which adds an entirely new layer of gameplay.
Learning how to fly is crucial, as it allows you to intercept the ball mid-air, dribble above the arena, or even score impressive, aerial goals. It takes a lot of practice, but the fun you get in return is well worth your time.
Key Features
A one-of-a-kind experience that combines football with cars
Fast-paced gameplay that requires a lot of actual skill
Tons of visual customization and personalization options
Best when played with other players
Geometry Dash
For the last game, we've got Geometry Dash – an arcade game with overwhelmingly positive reviews, so there's no reason to not include it on the list.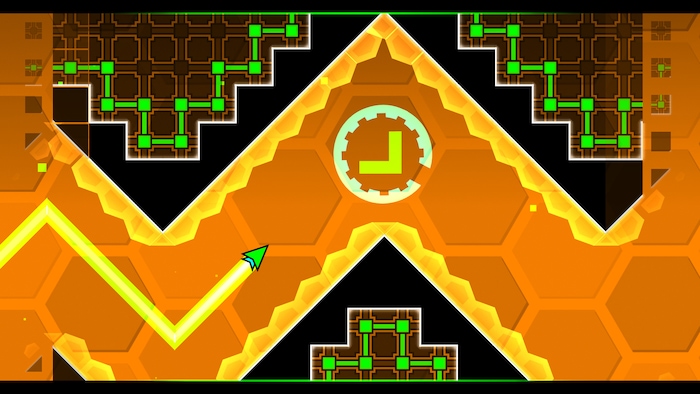 You would be surprised by how good can a simple game focused on an adventurous square can be. Geometry Dash is a music-based game that consists of several increasingly difficult stages, where you will have to avoid traps and obstacles and safely reach the goal.
Easier said than done – mastering certain levels requires a lot of patience and dedication. It's also worth noting that the game comes with a level creator, allowing players to make their own stages and share them with the entire Geometry Dash community – player-made levels will keep you entertained long after you get bored with the core game's content.
Key Features
Music-based platformer focused on avoiding obstacles
Addictive fast-paced gameplay with an amazing soundtrack
Easy to learn, incredibly hard to master
Custom level creation system – design and share your levels with other players
Test Your Reflexes with The Best Arcade Games for PC
Arcade games have a long history – the arcade machines became popular in the late 1970s but can still be occasionally seen even today at certain places, such as amusement arcades. The machines required a coin to start the game, and once you died or lost in another way, you had an option to insert another coin to continue the adventure. The arcade games were the exact opposite of realism – they were meant to be fun and fast-paced, designed to test players' reaction time and reflexes, as well as their perception and accuracy.
Now that we've got computers, arcade machines became more or less a thing of the past. There's no need to pay for a single try anymore when you can just buy the game – pay once and play as much as you want. They do, however, still have a place in the virtual entertainment market. There's something unique and unusual about them, they are like a living piece of history and a valuable part of the old gaming world.
Still, if reliving the past is not your cup of tea, then have a look at the list above and check out the best arcade games for PC.