When you browse through proposals for best games for women, you most often get lists of titles that focus on farm management like Farmville or Farming Simulator. Alternatively, you get lists for female gamers with titles like The Sims, Legend of Zelda or Overcooked. In our article, though, we will focus on the statistics and true favorites of female video gamers, not sticking to stupid stereotypes.
As research shows, women often decide to play survival, high fantasy, RPG, or action-adventure games. They are not, however, enthusiasts of first-person shooters or tactical shooters. Why? As female players on Steam claim, because of toxic communities. Many women prefer playing moderately good single-player gameplay to reveal their gender in the best online games.
Female players often give up using the microphone or pretend to be men only to focus on the game in peace. That is why, for women looking for the perfect titles for themselves, we have gathered a guide list of the best deals for games in which they can become whoever they want!

Step into a world of fun and adventure with our top female-friendly games
Overwatch
| | |
| --- | --- |
| Release: | 2016-05-24 |
| Genre: | Action & Shooter |
| Developer: | Blizzard Entertainment |
It is a first-person action game from Blizzard Entertainment, where teams of six people fight against each other for the ultimate victory. Moreover, it is one of the female gamers' favorite video games. Why?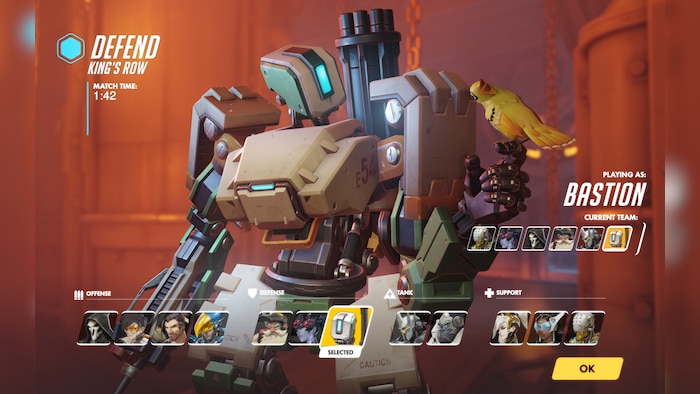 Overwatch is a futuristic vision of the world where you can let off some steam. You can choose from various great characters with refined story backgrounds – both male and female. The heroes have epic weapons and epic skills that they can use in combat. The fights are fast, dynamic, and extremely brutal, and the whole thing is set in a colorful and vibrant setting. It's a great escape from classic action games focusing on male heroes – that's why it's so often chosen by women.
Key features
Join Overwatch and become a hero
Use weapons and skills to crush your opponent in action
Work with your team to achieve your goal
See incredibly dynamic and brutal combat in a futuristic world
Horizon Zero Dawn
| | |
| --- | --- |
| Release: | 2020-08-07 |
| Genre: | Adventure |
| Developer: | Guerilla Games |
This post-apocalyptic computer action game is a crucial breakthrough in video games for females. Discover the spectacular world in which human civilization has fallen, and your task will be to find yourself in this reality again.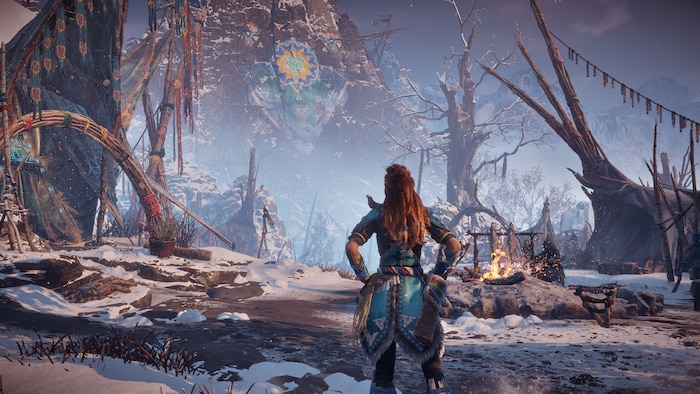 Your heroine is Aloy – a young girl who stubbornly searches for her origins in a realm overwhelmed by wild nature. When the powerful machines take over, the heroine realizes she is on her own. Explore a massive open world, fight and craft your items to develop your inventory. It is a fantastic proposition for women expecting an intelligent female protagonist with authentic feelings, a deep backstory, and impressive survival skills.
Key features
Play as brave Aloy and uncover the secret of the fall of humanity
Explore and discover new locations
Talk to the characters you meet to collect story scraps
Craft items and fight powerful opponents
The Sims 4
| | |
| --- | --- |
| Release: | 2014-09-04 |
| Genre: | Simulation |
| Developer: | Maxis |
In this life simulator, you can do what you desire. And in the latest installment, you will find even more social features, dozens of awesome additions, and many scenarios to play out.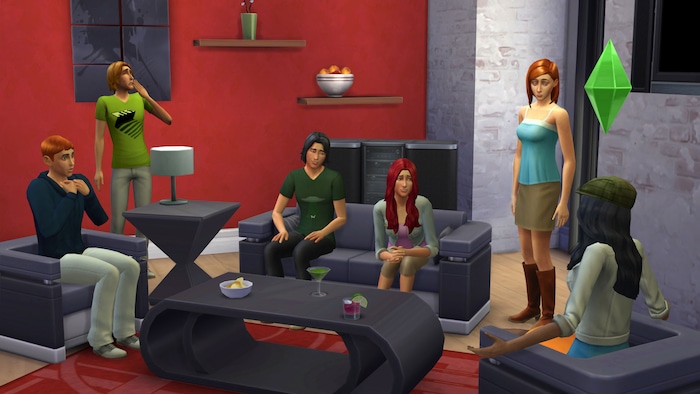 The Sims is a simulator where you can create a family and watch over every aspect of its development. Or let your imagination run wild and wreak absolute chaos in the streets of the entire town! It is an opportunity to try out all the scenarios you can think of and put them into practice. And above all – it is relaxing gameplay like no other.
Key features
Design a house and create a Sim family
Use an extensive character creation system
Track the emotions of the heroes and help them achieve their life goals
Design your home and interiors
Star Wars: The Old Republic
| | |
| --- | --- |
| Release: | 2003-11-19 |
| Genre: | RPG |
| Developer: | BioWare |
It is a role-playing game set in the famous Star Wars universe, beloved by everyone! Become part of the events that happened 4000 years before Episode IV – A New Hope movie and choose the dark or light side of the force to decide the fate of the entire galaxy.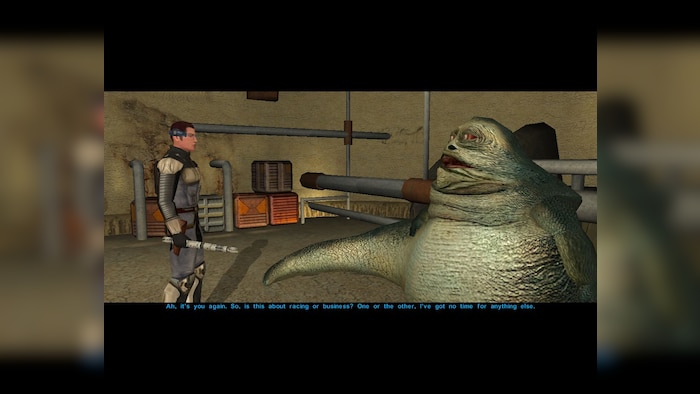 Create your dream hero and enter the epic Star Wars world to forge its future. Recruit companions for your team, explore faraway planets, and fight! You can enjoy an exciting arsenal of iconic lightsabers, blasters, and more to develop your light and dark side powers. It is also a game where all choices matter – so each action can influence your destiny.
Key features
Play the legendary role-playing game set 4000 years before the events of A New Hope movie
Create a hero, select a class, and develop skills on both sides of the force
Explore, find new friends, and make complex decisions
Enjoy the magical Star Wars vibe in action-fueled gameplay
Assassin's Creed: Syndicate
| | |
| --- | --- |
| Release: | 2015-11-19 |
| Genre: | Adventure |
| Developer: | Ubisoft Annecy |
It is the ninth installment of the excellent series of action video games from Ubisoft. This time, welcome to the Victorian Era! The industrial revolution in London generates many conflicts, and your task will be to find your place in this world.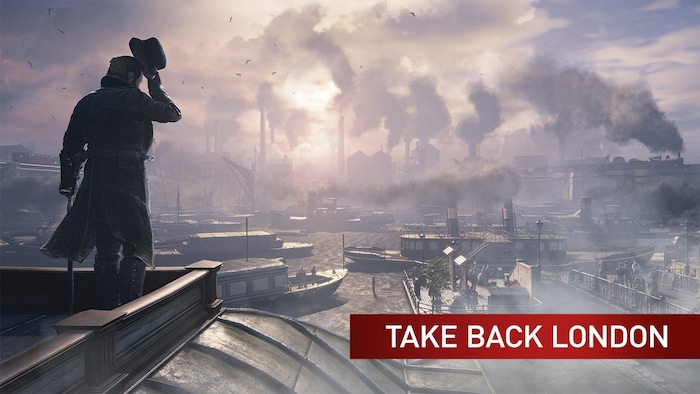 AC: Syndicate comes with a breakthrough novelty – in this game, you can control two main characters. Including a female character named Evie, who, together with her brother Jacob, sets off to conquer the criminal underworld of London. Get ready for stealth, combat, intrigue, and exciting carriage races. Due to the ability to control Evie's actions, this part of the series is one of the favorite games of women around the world.
Key features
Discover the world of the Industrial Revolution in London
Complete quests for your gang and explore a troubled city
Sneak, fight, jump and eliminate enemies by surprise
Play various mini-games
Don't Starve Together
| | |
| --- | --- |
| Release: | 2016-04-21 |
| Genre: | Economy |
| Developer: | Klei Entertainment |
This standalone expansion to the fantastic survival game from Klei Entertainment puts you in a world you have not even dreamed of yet. Become one of the various lonely heroes of this bizarre story and do your best to survive!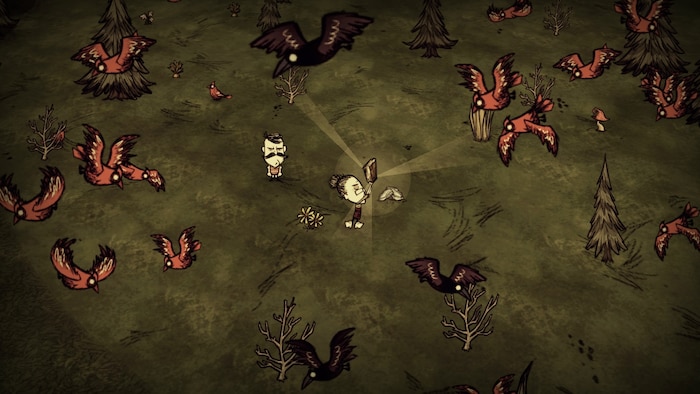 Create an almost idyllic world and choose from many extraordinary characters to embark on the most challenging adventure of your life. Here is a world where everything wants to kill you: weather, monsters, sometimes even yourself! Start from scratch and build a safe base from which you will set off on numerous expeditions in search of valuable resources. It is a title for fans of alone, co-op, or competition gameplay in a larger group of players.
Key features
Choose a character and find the courage to start your adventure
Collect resources and construct a base
Explore the big map and discover new locations
Fight, build, and avoid monsters
Sid Meier's Civilization 6
| | |
| --- | --- |
| Release: | 2016-10-20 |
| Genre: | Economy |
| Developer: | Firaxis Games |
It is a legendary strategy video game where you can create a civilization and guide its development over hundreds of years. Get ready for incredible inventions, groundbreaking discoveries, exploration, and exciting military battles!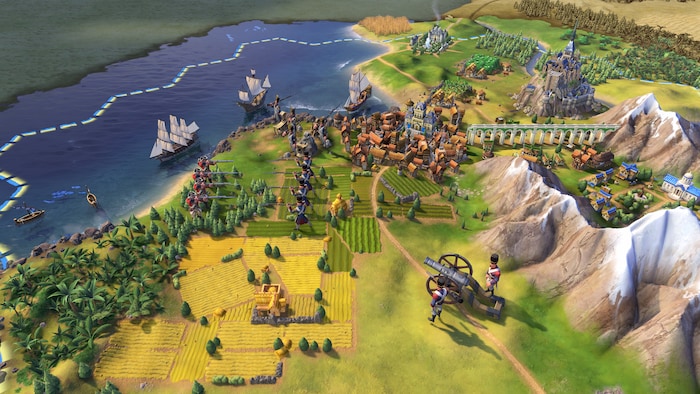 It is a game where you will start with nothing and end as ruler of a mighty empire equipped with the latest technology and gear. To achieve this, you must rise to the heights of your strategic powers. Plan the layout of cities, take care of trade, develop selected sectors of the economy, and do not forget diplomacy. Civilization 6 is engaging turn-based gameplay and immense enjoyment in its purest form!
Key features
Choose a civilization and take the best place on the world map
Engage in trade and diplomacy or wage wars with your neighbors
Develop science and religion to earn the greatest Wonders
Conquer lands, collect resources and develop technologies
Dark Souls: Remastered
| | |
| --- | --- |
| Release: | 2018-05-24 |
| Genre: | Action |
| Developer: | QLOC |
It is a refreshed installment of the game from 2011, in which you will face the classic grim world of Souls in an even better version. Are you looking for a role-playing game that will be a real challenge? Here it is!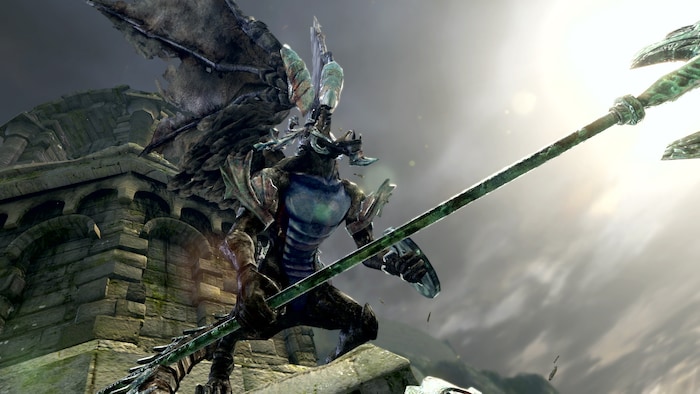 Create a character and travel to Lordran to find your place in this mysterious and cruel realm. Explore a gloomy, abandoned world and fight its' wicked children. It is a proposition for daredevils who do not care about a random loss. And also a fantastic recommendation for women, due to the quite welcoming community of players.
Key features
Create a character and engrave your legend in the dark world of Dark Souls
Explore, gain experience and discover scraps of history of this place
Become better and better in combat and fight mighty bosses
Play solo or summon other players to co-op play
As you can see, our gaming recommendations for women could very well be a proposition for men. These titles share a friendly community, determined characters, or the opportunity to let your imagination run wild. Because here is what makes men and women different in games – absolutely nothing.
Not only do girls want to have fun. We all want to have fun. Toxic communities are a byproduct of video game creation because toxic communities exist everywhere. So enjoy these awesome video games for females and have fun!