The year 2022 is coming to an end, and we can honestly say that it was a really good year for gaming.
We received many amazing titles, of all genres, starting from simple indie games created by small developers, and ending with huge AAA titles developed by the most famous companies in the industry.
Below, we prepared a yearly summary, where you will find some of the best, most popular video games of 2022.
God of War
| | |
| --- | --- |
| Release date: | 2022-01-14 |
| Genre: | Action |
| Developer: | Santa Monica Studio |
Let's start something for fans of action-adventure games – the famous God of War (2018) was developed by Sony Interactive Entertainment. The game was originally released as one of the PlayStation Exclusive games, however, in January 2022, Sony decided to release the game for PC.
Just like in the previous installments of the God of War video game series, players take control of Kratos, a powerful Greek god who decided to leave his homeland and vengeful past behind and start a new life in the far and cold North. During the adventure, players will be accompanied by young Atreus, Kratos' son.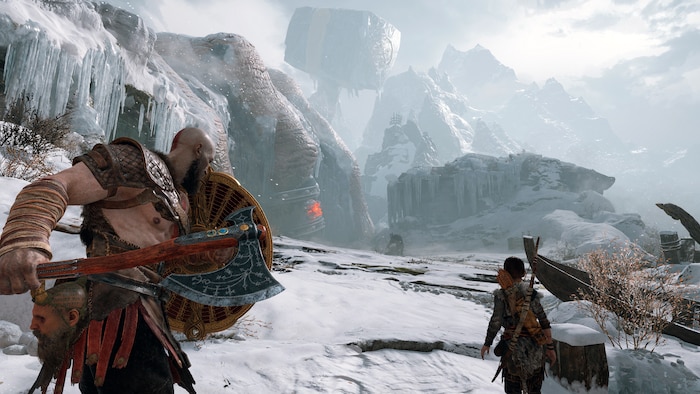 The gameplay mechanics have been significantly changed in comparison to previous games of the series – players will observe the action from the third-person perspective, and the game now features a semi-open world that players will be exploring. Additionally, the game features some RPG elements like various types of equipment and levels system.
Key Features
One of the best games of the decade, now available on PC
Embark on a long, exciting, and dangerous journey
Explore mythologically worlds and find many hidden secrets
A completely new chapter in Kratos' story
Marvel's Spider-Man
| | |
| --- | --- |
| Release date: | 2022-08-12 |
| Genre: | Action-adventure |
| Developer: | Insomniac Games |
Kratos is not the only hero that came a long way from consoles, straight to PC. Marvel's Spider-Man is a story-driven action game, developed by Insomniac Games.
This is a third-person perspective video game, starring the most famous Marvel's superhero. During the game, players will step into the role of the legendary Spider-Man, and fight the new threat endangering the citizens of New York City.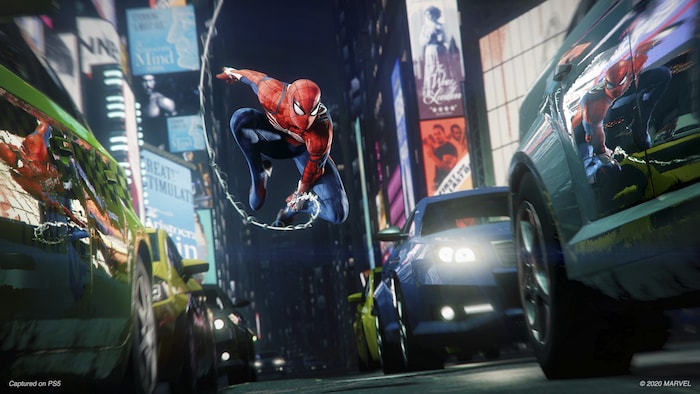 The virtual city in the new Spider-Man game is realistic, huge, and alive. Besides an engaging and well-written main story, the game features a lot of interesting side activities. You never know when somebody will need your help – while swinging through the city, players will often encounter various crimes like armed robberies, car thefts, mugging, etc. Additionally, there are a lot of collectibles for the most devoted explorers. It's worth mentioning that the game features some simple RPG mechanics – as we progress through the story, we'll unlock access to new gadgets, and abilities.
Key features
The best Spider-Man video game, now available on PC
Explore the huge, and alive New York City
Take part in various side activities and missions
Unlock new suits, gadgets, and abilities, making every thug of New Your think twice before committing any crime
Stray
| | |
| --- | --- |
| Release date: | 2022-07-19 |
| Genre: | Adventure |
| Developer: | BlueTwelve Studio |
Stray is a unique adventure video game created by an independent, French developer – Blue Twelve Studio. In the game, players take control of a stray cat, exploring a fictional city.
The action of the game takes place in the not-so-distant future, in which humans are nothing but a vague memory. People were replaced with robots, behaving just like us. In the game, our goal is to find a way to get out of the deserted city and reunite with our loved ones.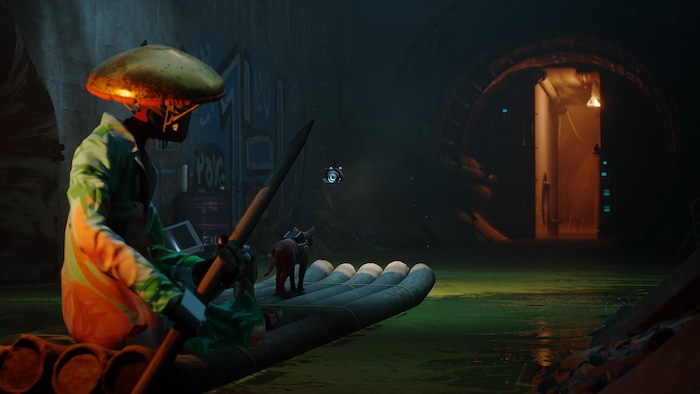 Stray gives you an amazing opportunity to explore the post-apocalyptic, cyberpunk world in the body of a cat. During the gameplay, players will spend most of the time exploring a virtual city, and solving some logical and environmental puzzles. The game features amazing, realistic animations, delivering a unique and unforgettable experience.
Key features
One of the most original video games of 2022
Experience an amazing adventure in the body of a cat
Explore an extinct, futuristic city, full of secrets and activities
Try out a number of realistic, cat-exclusive interactions
Elden Ring
| | |
| --- | --- |
| Release date: | 2022-02-25 |
| Genre: | Action RPG |
| Developer: | FromSoftware |
Now, let's take a look at the game dedicated to all the players who like challenges. Elden Ring is one of the most anticipated action-RPG games of 2022.
The game was developed by From Software, a studio known for its demanding video games, requiring a lot of skill, patience, and determination. It's worth adding that the game was created in collaboration with George R. R. Martin – the author of the world-famous Game of Thrones.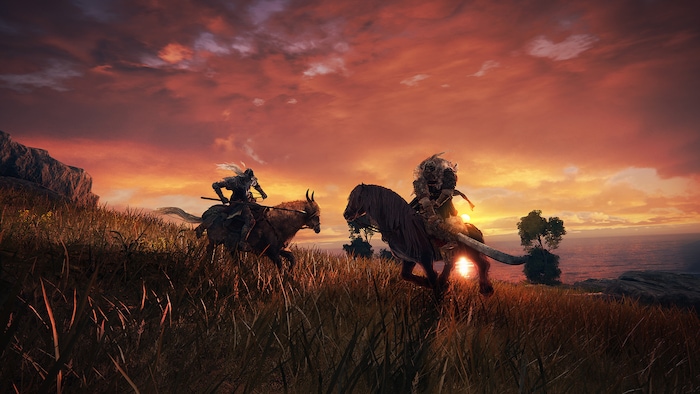 Elden Ring is the first 'soulslike' video game featuring a fully-open world, that players can freely explore. The Story in the game is non-linear and the players decide what path they want to follow. The game gives us complete freedom of action. The game's world is huge, dark, and unforgiving – it is filled with dangerous enemies, deadly traps, and hidden secrets. As it befits a game created by From Software, players have to be cautious all the time – each encounter with an enemy may end up with the player's death. The only way to prevent it is to play safe, and just 'git gud'.
Key features
Experience the first From Software video game, featuring fully-open world
Extremely challenging, yet rewarding gameplay
Discover the world based on George R. R. Martin's works
Fight with challenging enemies and defeat deadly, terrifying bosses
Call of Duty: Modern Warfare II
| | |
| --- | --- |
| Release date: | 2022-10-28 |
| Genre: | FPS |
| Developer: | Infinity Ward |
When looking at the most trending games of 2022, it's nearly impossible not to come across Call of Duty: Modern Warfare II – the newest installment of FPS games developed by Infinity Ward.
The CoD series is one of the bestselling and most recognizable series of first-person shooters in the whole gaming industry. Modern Warfare II features a completely new single-player story campaign, where players will meet many familiar characters from previous installments. The campaign is engaging and full of spectacular sequences straight from the best action movies.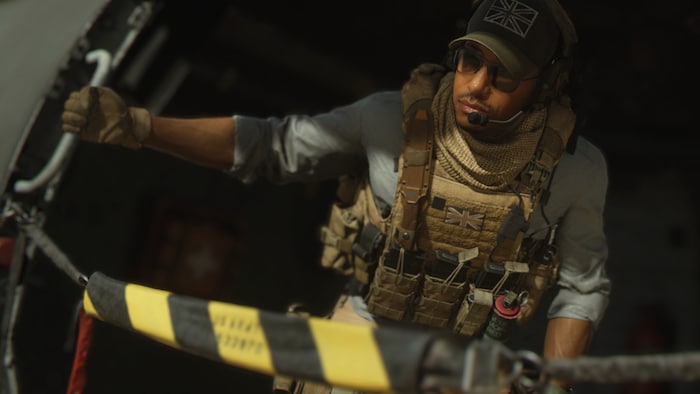 Besides a great single-player campaign, the newest CoD features a robust multiplayer mode, being the most anticipated part of the game for most players. MW2 takes everything that was best in the previous installment and makes it even better. Alongside traditional game modes like Search & Destroy and Team Deathmatch, it introduces completely new, exciting modes. If you are not a fan of PvP matches, you can take part in challenging Special Ops, where you cooperate with another player during PvE missions.
Key features
A truly next-gen FPS experience
Completely new, spectacular single-player campaign
New multiplayer game modes, maps, weapons, and more
Number of Special Ops, designed for co-op multiplayer
GhostWire: Tokyo
| | |
| --- | --- |
| Release date: | 2022-03-25 |
| Genre: | Horror |
| Developer: | Tango Gameworks |
Among the most trending PC games of 2022, you will also find Ghostwire: Tokyo, developed by Tango Gameworks. The action of the game takes place in the titular metropolis.
Because of some mysterious, occultic events, nearly the entire population of Tokyo disappeared. Instead of people, the streets of Tokyo are now full of the most terrifying ghosts known to Japanese folklore. Players take the role of one of the very few people, who survived this unknown catastrophe. In addition to that, he gained some supernatural powers.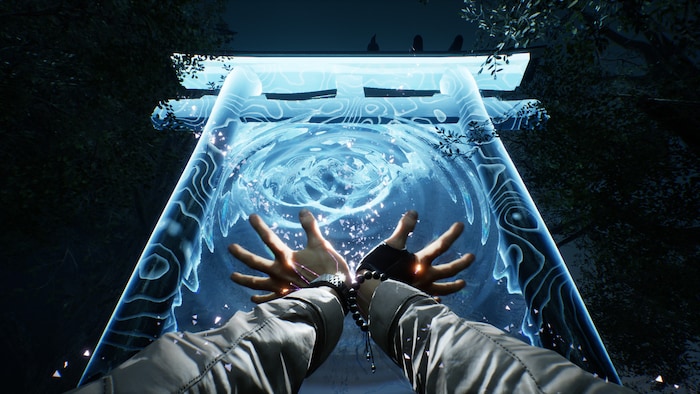 During the gameplay, players observe the action from the first-person perspective. While exploring the streets of ghost-infested Tokyo, we'll encounter many creatures from the pages of Japanese folklore. To survive, players will have to discover enemies' unique weak spots, and use them to their advantage. Every enemy we encounter during the adventure features a different set of abilities and skills, making the whole gameplay challenging and rewarding.
Key features
The engaging, single-player story, featuring the most terrifying Japanese ghosts.
Master new, powerful supernatural abilities and find out what really happened to the people of Tokyo
Visit famous places in the Japanese capital city
Challenging and entertaining combat mechanics
The Quarry
| | |
| --- | --- |
| Release date: | 2022-06-10 |
| Genre: | Horror |
| Developer: | Supermassive Games |
If you are a fan of horror movies and you ask yourself the question 'What should I play?', we got a perfect answer to that – The Quarry is a horror video game created by the developers of the famous Dark Picture Anthology, Supermassive Games.
The story presented in the game begins like the plot of every generic teenage slasher – a group of friends decides to celebrate the last day of the summer camp. What supposes to be a great night, full of fun and laughter, quickly turns out to be a true nightmare.  Instead of celebrating, the group must fight for survival with violent, twisted locals who decided to hunt them. Players will spend most of their time exploring the titular quarry.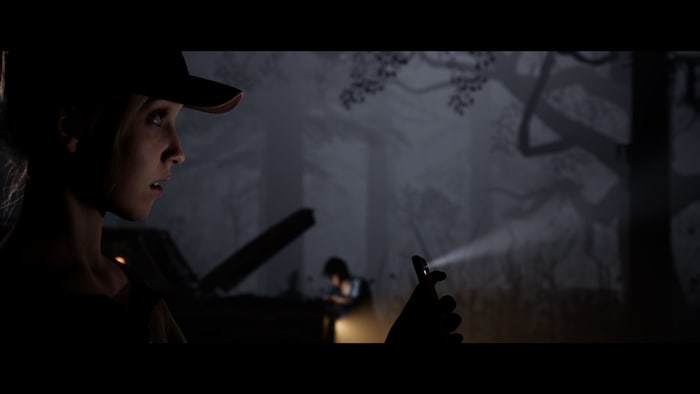 During the gameplay, we take control of all nine characters, each with different traits and qualities. What's interesting, the story is shaped based on the player's choices – even the smallest decision may change the course of events. Besides exploration and talking with encountered characters
Key features
A terrifying fight for survival
Explore the quarry and face twisted enemies
Test your skills during spectacular Quick Time Events
Realistic graphics and cast straight from the big screen
V Rising
| | |
| --- | --- |
| Release date: | 2022-05-17 |
| Genre: | Survival |
| Developer: | Stunlock Studios |
Among the best Steam video games released in 2022, you will also find V Rising. This is an extremely well-received survival game, created by Stunlock Studios AB.
In the game, players will take control of a vampire who just woke up from a centuries-long slumber. Our powers are not like they used to be and now, we'll have to regain the former might, to make our enemies tremble.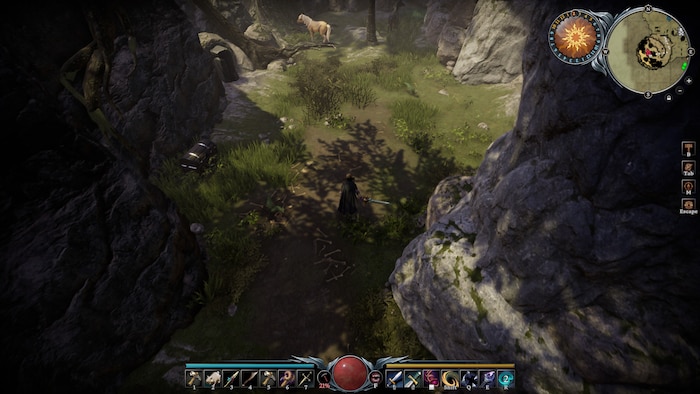 V Rising is a multiplayer-focused survival game, in which the action is presented from the bird's view. During the gameplay, players will explore a big, open-structure world, gathering various resources, and fighting with AI-controlled enemies and hostile players. As a vampire, players will also have to drink human blood – numerous villages and settlements scattered across the virtual world are great feeding grounds. With time, players will gain enough experience points to level up their character and unlock access to new, powerful abilities.
Key features
Engaging survival game with an original twist
A multitude of powerful skills and abilities
Well-designed open world, filled with secrets and activities
Face other players during spectacular duels
Disney Dreamlight Valley
| | |
| --- | --- |
| Release date: | 2022-09-06 |
| Genre: | Adventure |
| Developer: | Gameloft |
Disney Dreamlight Valley is a little something for fans of the awards-winning Animals Crossing. The game was developed by Gameloft and released as an Early Access title in 2022. The action takes place in Dreamlight Valley, inhabited by colorful characters known from Disney movies.
Unfortunately, because of the mysterious catastrophe known as the Forgetting, the place is not like it used to be. In the game, players step into the role of a custom character whose goal is to bring back the titular fairytale place to its former state.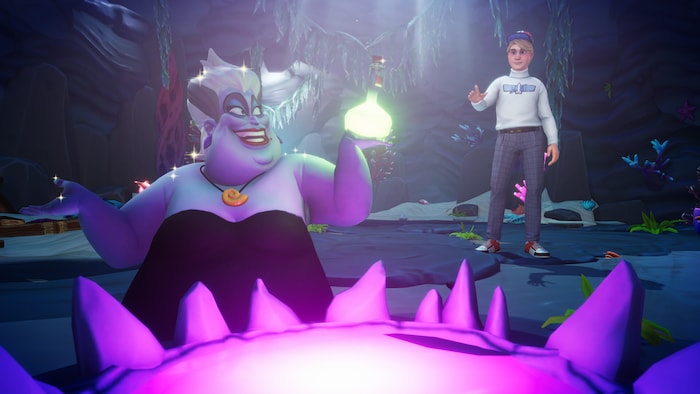 During the gameplay, players observe the action from the third-person perspective. We'll travel to a number of different Disney-inspired worlds. While exploring the virtual worlds, we'll spend our time completing various challenges, talking with famous characters, and discovering dozens of secrets. In our free time, we can take part in one of many side activities – gardening with WALL-E, or fishing with Goofy are but a few to mention.
Key features
Colorful, cartoon-like graphics
A great gaming experience for kids and adults
Dozens of famous, unique characters
A huge number of entertaining activities
Dying Light 2: Stay Human
| | |
| --- | --- |
| Release date: | 2022-02-04 |
| Genre: | Action |
| Developer: | Techland |
Dying Light 2: Stay Human is the sequel of the warmly-received FPP video game developed by Techland. Once again, players will be thrown in the middle of the zombie apocalypse.
This time, the game puts more focus on RPG elements and moral dilemmas that players will have to deal with during the gameplay. The game features many mechanics known from the previous installment and introduces a number of completely new ones.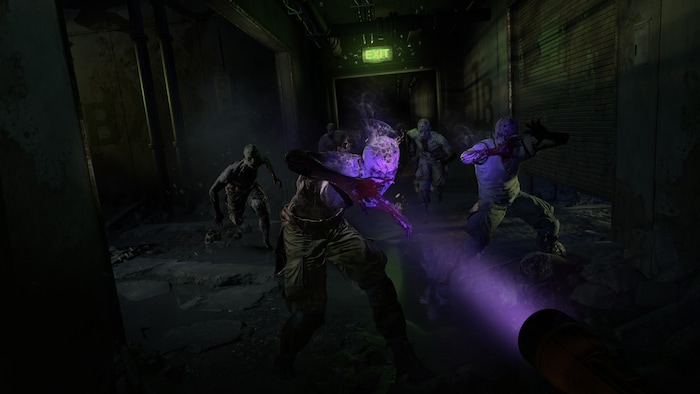 Most of the time, players will spend fighting hordes of the undead, using a wide variety of melee weapons. While exploring the city, players will be using spectacular parkour skills, featuring some new, amazing animations. It is worth adding that the world in Dying Light 2 is approximately 4 times bigger than in the first game. It is filled with various engaging activities, collectibles, and side missions.
Key features
Experience a completely new story, happening over 20 years after the events of the first game
Gear up and fight hordes of zombies using environmental traps and various melee weapons
Make hard decisions that may influence the story
Explore the city using amazing, new parkour skills
A Plague Tale: Requiem
| | |
| --- | --- |
| Release date: | 2022-10-18 |
| Genre: | Action-adventure |
| Developer: | Asobo Studio |
A Plague Tale: Requiem is a direct continuation of an action-adventure game developed by Asobo Studio, and released in 2019. In the sequel, players once again join Amicia and her younger brother, Hugo.
The action of the game takes place in medieval France, in the year 1369, just a few months after the events from the first game. The terrible plague and war are still devastating the country. Despite all the adversity and embark on a dangerous journey in the search of a miraculous cure for Hugo's illness.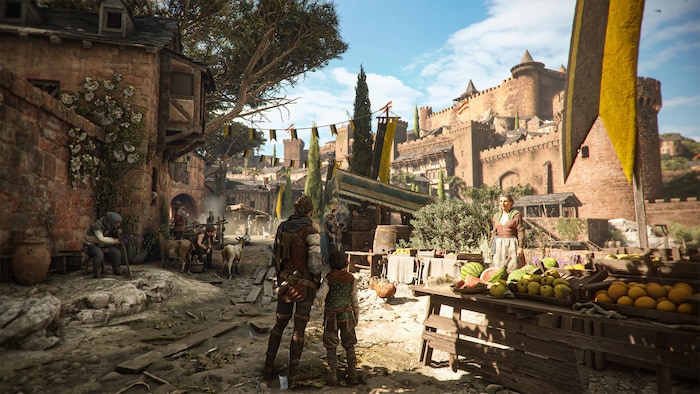 During the gameplay, players will observe the action from the third-person perspective. Players will visit many various locations, full of secrets and environmental puzzles. Just like in the case of the first game, on your journey you will occasionally encounter enemies – the best way to deal with them is to avoid them, or eliminate them quietly one by one, as fighting head-on will most probably end up with the player's death. Enemy soldiers and bandits are not the only threat waiting for Amicia and Hugo during the journey. Very often you will encounter huge hordes of ravenous rats, that will kill you in a matter of seconds if you will not find a safe place. The gameplay features a number of new mechanics, like new weapons, a simple crafting system, or supernatural powers.
Key features
Mature and engaging single-player adventure
Travel through devastated, medieval France and find a cure for the mysterious disease
Solve various logical and environmental puzzles
Learn how to deal with enemies – with a good plan you will become a deadly threat to your enemies
LEGO Star Wars: The Skywalker Saga
| | |
| --- | --- |
| Release date: | 2022-04-05 |
| Genre: | Action |
| Developer: | Traveller's Tales |
Among the best games of 2022, we will also find LEGO Star Wars: The Skywalker Saga, created by TT Games. It is a renewed compilation of every LEGO Star Wars game, featuring the whole Star Wars Saga (Episodes I – IX).
This title is a 100% must-have for every fan of Star Wars, and LEGO series games in general. It features over 300 playable characters, over 120 unique vehicles, and more than 20 different planets to visit.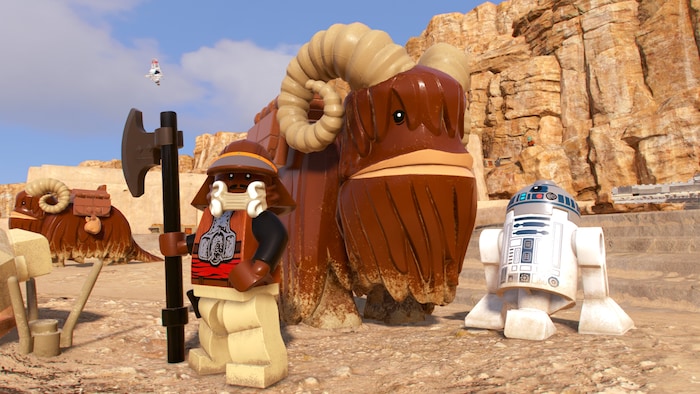 During the gameplay, players will have an opportunity to take part in many iconic events from Star Wars movies, pictured in typical for LEGO games, humorous way. The main gameplay mechanics are pretty much the same as in the original LEGO Star Wars games, however, developers introduced many new elements and engaging activities for players. Among the biggest changes, we can enumerate a significantly improved combat system.
Key features
A fine addition to every Star Wars franchise fan's collection
Incredible replayability potential for most ambitious players
Discover hundreds of playable characters
Take part in completely new, fun activities, explore various planets, and more!