Wondering what kind of PC will be required to smoothly run Cyberpunk 2077 with RTX turned on? Should you already plan an upgrade, or will your current rig suffice? Read on to find out.
It's been a few years already since the release of the third installment of the Witcher franchise. Witcher 3: Wild Hunt turned out to be a huge success for the polish developer team, CD Projekt Red. Part of the gaming community went even further saying it was the best role-playing game ever created, and no other game will be able to beat it anytime soon. This sets the bar quite high for Cyberpunk 2077, CD Projekt Red's next AAA title, which is already considered the hottest upcoming game of recent years. The expectations are high, but not without a reason – who else could beat Witcher's commercial success, if not the original developer?
What is Cyberpunk 2077?
For those who might not be up to date and don't follow the latest trends, Cyberpunk 2077 is an RPG adapted from the 1988 tabletop game Cyberpunk 2020. It takes place 57 years later in the dystopian metropolis called simply Night City, somewhere in the Free State of California. The game lets you control V, a mercenary whose sex, appearance and backstory are all customizable and may affect the gameplay. As announced by developers, the game features a huge open world which can be freely explored on foot or using one of many available cars or motorbikes.
The core of the gameplay revolves around implants people can insert into their bodies to enhance its functionality. Implants are valuable pieces of cyberware technology and because of that, they are the source of many conflicts in the Cyberpunk world. This means you will often cross your path with greedy and power-hungry people determined to make your life a living hell. Thankfully you will have a wide arsenal of futuristic weapons at your disposal, making encounters with hostile characters a bit easier.
Release Date – the Hype is Real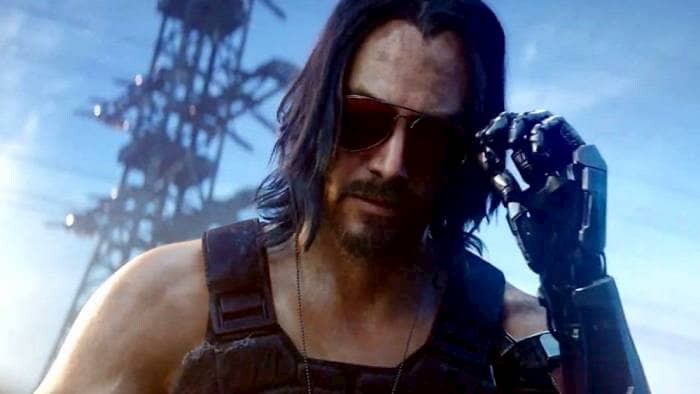 The last time we've heard about Cyberpunk 2077 was during E3 2018, where devs showed almost an hour-long gameplay which made everyone extremely excited – everything looked amazing, including the visuals, the world, the characters, the action. But the expo eventually came to an end and as time passed, emotions subsided… Until E3 2019. All the positive feelings revived and became intensified, because of new announcements from CD Projekt Red.
During the presentation, developers revealed that one of the main characters present in the game, Johny Silverhand, will be played by Keanu Reeves. He joined the stage himself to say a few words about the game – the excitement was clearly heard in his voice as he spoke. After a "breathtaking" dialogue with someone from the audience, he revealed the release date for Cyberpunk 2077 – April 16, 2020.
Minimum and Recommended Requirements
Though the exact requirements for Cyberpunk 2077 are yet to be revealed, we already have some clues. For example, we know the exact specifications of the PC running the demo during E3 2018. According to community manager Alicja Kozera, CD Projekt Red used the following PC spec to run their demo:
Minimum requirements
CPU:
RAM:
GPU:
SSD:
Motherboard:
PSU:
Intel Core i7-8700K running at 3.7GHz
32GB G.Skill Ripjaws V running at 3000MHz
Nvidia GeForce GTX 1080 Ti
Samsung 960 Pro (512GB)
Asus ROG Strix Z370-I Gaming
Corsair SF600 600W
Recommended components mentioned in the article
CPU:
RAM:
GPU:
Motherboard:
Drive:
Core i7 9700K or Ryzen 7 3700X (None available on G2A.COM)
Kingston HyperX Fury DDR4 8 GB (107 USD per stick)
Gigabyte AORUS GeForce RTX 2080 (1140 USD)
Gigabyte Z390 AUORUS Elite (260 USD) or MSI X470 GAMING PLUS (210 USD)
Western Digital NVMe SSD 500 GB (195 USD)
The above components were enough to run the game smoothly at 1080p resolution at stable 30 FPS. But wait, only 30 FPS with a high-end GPU? Well, yes. It looks like Cyberpunk 2077 will be a very power-demanding title. Keep in mind, however, the game wasn't yet optimized at the time. It is supposed to run on current generation consoles – PlayStation 4 and Xbox One. This means we can expect graphics cards like GTX 1060 6 GB and RX 580 to be able to handle the game at least on minimum settings.
RTX in Cyberpunk 2077 – What Graphics Card to Choose?
As revealed by the developer team, Cyberpunk 2077 will support ray tracing technology, but it's not really a surprise for a 2020 AAA game. As you may already know, ray tracing is responsible for creating a more realistic image, mainly by improving the quality of shadows and reflections. Ray tracing takes into account many more variables than traditional rasterization, resulting in a more accurate representation of how the image would look like in real life.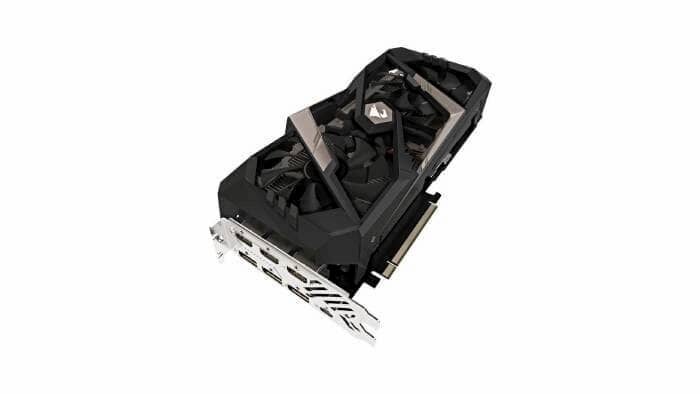 Ray tracing itself is not a new thing in graphics – it was widely used in animated movies for quite some time. The thing is, ray tracing is extremely demanding when it comes to computing power. It wasn't a problem in movies, where you can take as much time as you want to render each frame. In games, however, you have just a fraction of a second to display the processed image.
Ray tracing received a lot of attention lately because of the RTX line of Nvidia graphics cards. RTX cards are meant to give us the ability to utilize real-time ray tracing in games. We already know that ray tracing in its simpler form will be available even for cards outside the RTX line, including GTX 1660/1660 Ti, and even in older GTX 1060 6 GB, but to enjoy the new technology in its fullest form an RTX card is required, because of the need for additional cores dedicated to computing ray tracing.
With all this being said it's safe to assume you will need at least RTX 2070 or RTX 2070 Super to handle ray tracing in such an ambitious title as Cyberpunk 2077 and still enjoy high-quality settings. RTX 2060 will probably handle ray tracing as well, but some tweaks to visuals may be required to lower the overall quality and save some frames. And if you want to be completely sure the game will run smoothly on high settings in Full HD resolution in stable 60 FPS, then you should go with RTX 2080 Ti, or RTX 2080 at the very minimum, like Gigabyte AORUS GeForce RTX 2080.
Best CPU for Cyberpunk 2077 with RTX
We don't know how much demanding for CPU will Cyberpunk 2077 be, but even if there won't be many CPU-intensive tasks in the game, we need at least a processor which won't bottleneck the GPU. Here the possible choices are Core i7 9700K from Intel or the latest Ryzen 7 3700X from AMD. Both processors perform similarly, but it's worth noting that despite having the same amount of cores, Ryzen has twice the number of threads (16 vs 8), while i7 has higher turbo clock frequency. As such it's a matter of preference – i7 will provide slightly more FPS in most games, but Ryzen will perform better in multitasking operations and professional applications.
What Motherboard Will Work Best for Cyberpunk 2077?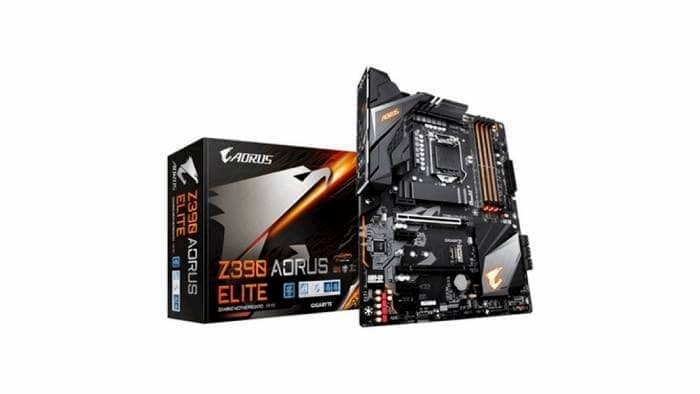 The motherboard choice is largely dependent on the CPU brand you want to go for because Intel and AMD use different sockets and can't be put inside the same motherboard interchangeably. This being said, if you went with Intel you could match it with Gigabyte Z390 AUORUS Elite, for example.
For new AMD CPUs, MSI X470 GAMING PLUS makes a great choice, or you could wait for the X570 with PCIe 4.0 support.
How Much RAM Do You Need?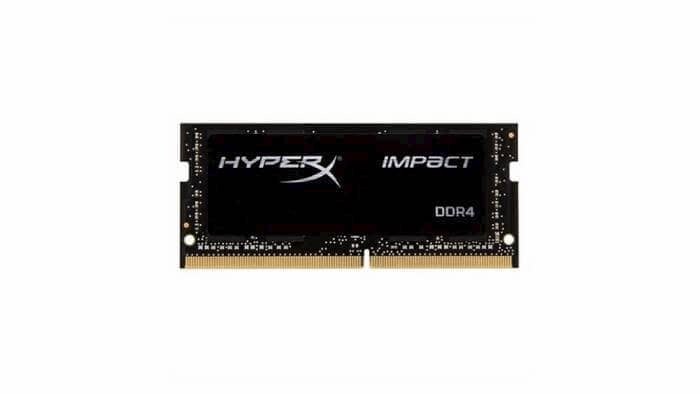 This one is tricky. For current games, 16 GB RAM looks like more than enough in most scenarios, but in 2020 it may be barely sufficient. Your best bet would be to get a solid motherboard with 4 RAM slots, just to be safe. This way you could put 2 RAM sticks 8 GB each inside to utilize Dual Channeling, and if it turned out to be too low, you could always slap 2 additional sticks inside the free slots.
When choosing RAM keep in mind it's worth to pay extra for the fast sticks. 3200 MHz frequency should provide several extra frames in comparison to 2666 MHz, at least in case of an AMD processor. The difference might not be that much noticeable with Intel CPUs.
Here you can safely go with good old Kingston HyperX Fury DDR4 sticks – take at least 2x 8 GB.
Cyberpunk 2077 with RTX – HDD or SSD?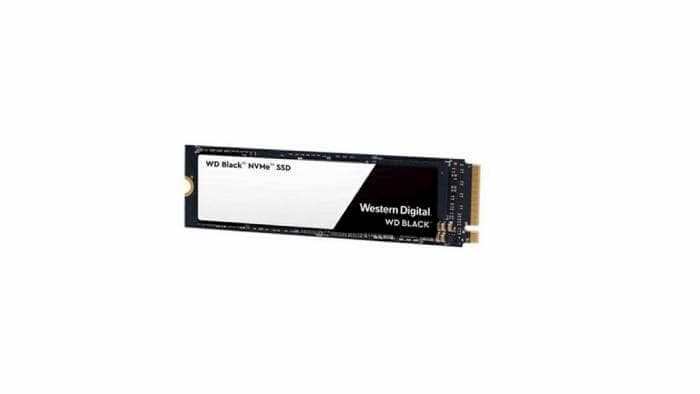 It wouldn't be wise to recommend HDD for any of new AAA games, especially with prices for SSDs rapidly dropping, thus making solid-state drives more affordable than ever. Taking this into account, the only option here is the SSD really. It will significantly reduce loading times, turning the game into a more pleasant experience.
The main concern might be the SSD size. Looking at how much space games like GTA V require, it's safe to assume Cyberpunk 2077 will need at least 50 GB of space. This means you will need at least 250 GB SSD to comfortably install and play the game while still keeping some free space for other games or applications. We would recommend going for at least 500 GB SSD, though.
One possible option would be the Western Digital NVMe SSD 500 GB.
Gaming Laptop for Cyberpunk 2077 with RTX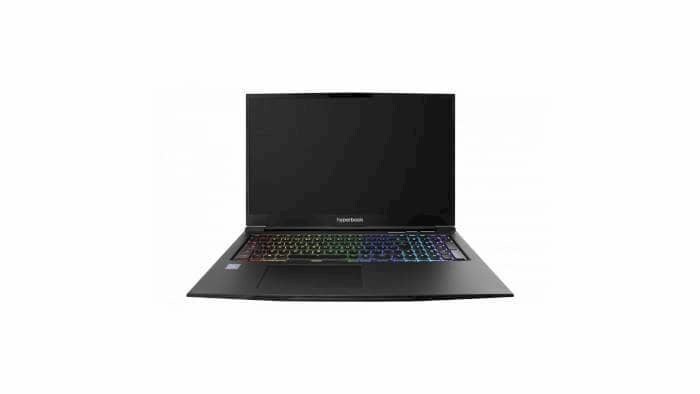 If you want to go the laptop route, there are already solutions available on the market. One of these is Hyperbook Pulsar Z17S available to purchase on G2A.COM marketplace. This gaming laptop should be able to handle ray tracing in Cyberpunk 2077 without much trouble, thanks to the RTX 2060 installed under the hood, supported by a powerful 6-core Intel Core i7 8750H processor and 16 GB RAM. The laptop features a responsive and durable mechanical keyboard with impressive RGB lighting, as well as the bezel-less 144 Hz display, providing the ultimate gaming experience.
Summary
Cyberpunk 2077 won't go easy on your computer, so you need to prepare accordingly for the upcoming title, especially if you plan on playing with ray tracing turned on. You will need an RTX card and a solid CPU which won't bottleneck the graphics processor, but don't let high requirements be an obstacle between you and the game – Cyberpunk 2077 is a very promising RPG and an experience you definitely wouldn't like to miss.