New consoles are fun but have one tiny problem – the killer price. Meanwhile, some of the older and cheaper models live their best years!
PlayStation 5 is now one of the most wanted consoles on the gaming market. But its predecessor still has something to offer, as many new game releases will appear for your gaming subscription in the upcoming years – including the most incredible exclusives. With PlayStation 4 as the second best-selling home console ever, you can now play over 3,000 unique titles. And that's quite an enormous number! You may want to start with the finest games or fill in some gaps in the library of already-played titles. And that's where we arrive to help you prepare upcoming gaming sessions with the top rated and best PS4 games of all time.
God of War
| | |
| --- | --- |
| Release date: | 2022-11-09 |
| Genre: | Action |
| Developer: | Santa Monica Studio |
Years after his destructive Greek adventures, the mighty Kratos wants to start a new life in the far North. But this seemingly peaceful existence soon brings another test and violent encounters with mythological beasts.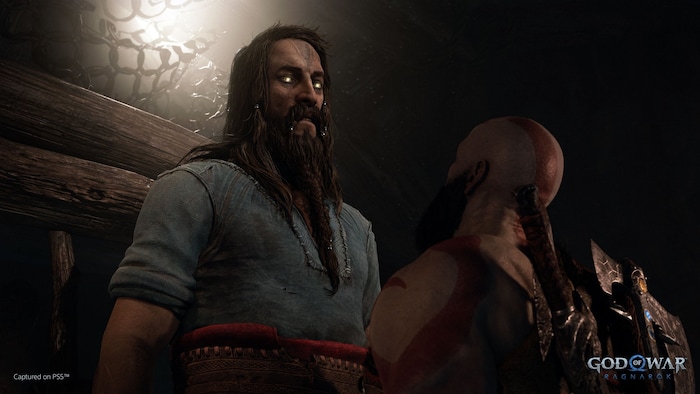 Discover the next chapter of the Kratos and his son Atreus' mythical struggles. Equipped with an effective axe and new combat abilities, you will journey through the delightful and treacherous world of Norse legends. Get ready for epic action designed for the PS4's impressive power!
Key features
Discover the continuation of Kratos' adventures in the far North
Explore the Nordic world and practice your combat skills
Confront menacing bosses and upgrade your armor
Enjoy spectacular, adrenaline-fueled action
The Last of Us
| | |
| --- | --- |
| Release date: | 2020-06-19 |
| Genre: | Adventure |
| Developer: | Naughty Dog |
Experience a legendary adventure in a post-apocalyptic world overrun by the cordyceps fungus. Play as Joel, a tired man hired by the rebels to escort young Ellie across a devastated country.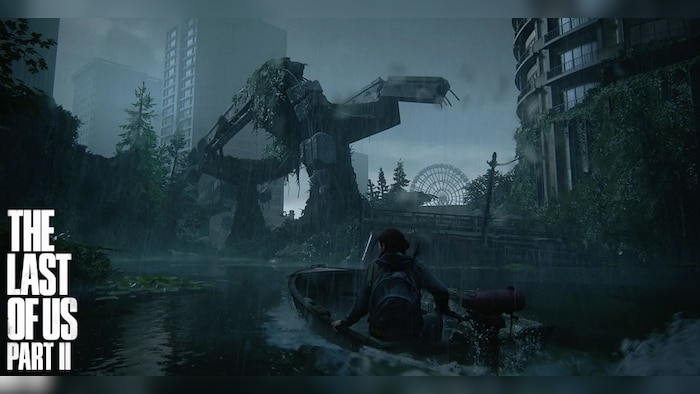 TLoU is a sensational action game set in 2033 providing memorable moments during the taxing travel across the ruined United States. You can expect random encounters with the infected, exploration, stealth missions, and a captivating story that will stay with you forever!
Key features
Play the legendary post-apocalyptic action game set in 2033
Explore a devastated country and try to survive
Lose yourself in a captivating story about the incredible bond between two survivors
Play solo or in engaging multiplayer
Grand Theft Auto 5
| | |
| --- | --- |
| Release date: | 2013-09-17 |
| Genre: | Action |
| Developer: | Rockstar Games |
Meet Trevor, Michael, and Franklin – three playable heroes trying to make some money in the brutal world of Los Santos. It's high time to complete this dream of a perfect gangster career!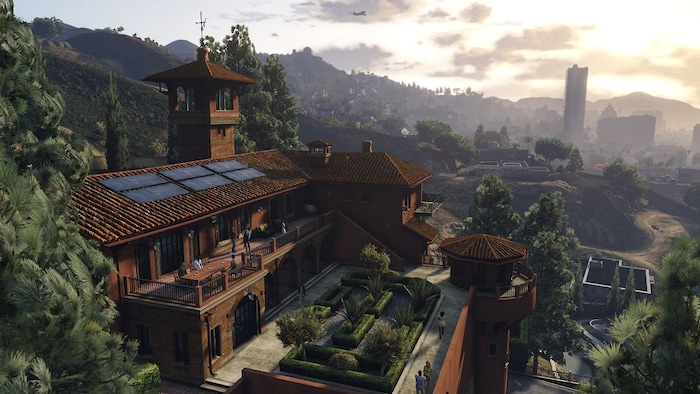 GTA 5 is an addictive open-world action game in which you manage three heroes and decide their gangster future. Complete missions, explore, participate in heists, and race in your favorite cars. You can make it all about destruction and madness, or prepare every action and achieve your goal!
Key features
Play the fifth installment in the iconic action series from Rockstar Games
Explore Los Santos and complete missions
Drive various vehicles and buy yourself a house
Enjoy spectacular audiovisuals on your PS4
Persona 5 Royal
| | |
| --- | --- |
| Release date: | 2020-03-31 |
| Genre: | Fighting |
| Developer: | SEGA |
Play as a young hero starting education in Tokyo. Soon you will meet new friends and discover your familiar world is not the only version of reality.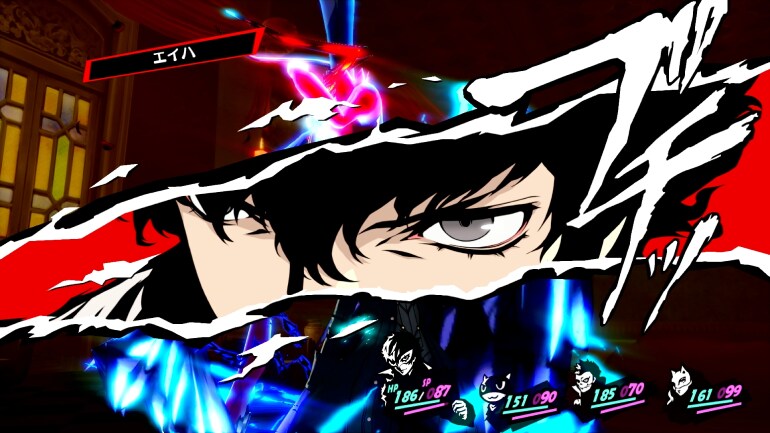 Persona 5 Royal is an exciting role-playing game in which you will take care of two sides of your life – daily activities and alternative worlds exploration. There will be fighting, relaxing chats with friends, developing skills, and discovering the following chapters of this unique story. And this particular title came to life to run on your PS4!
Key features
Play the extended version of the fifth installation in the famous RPG series
Manage the actions of the young hero in his dual life
Explore alternative worlds and fight challenging opponents
Make friends and enjoy every day of your new life
Ghost of Tsushima
| | |
| --- | --- |
| Release date: | 2021-08-20 |
| Genre: | RPG |
| Developer: | Sucker Punch Productions |
In this samurai tale, you will become the only man able to save your familiar world. Forget the Japanese warrior rules and evolve into the Ghost – sneaky, unpredictable, and attacking from the darkness.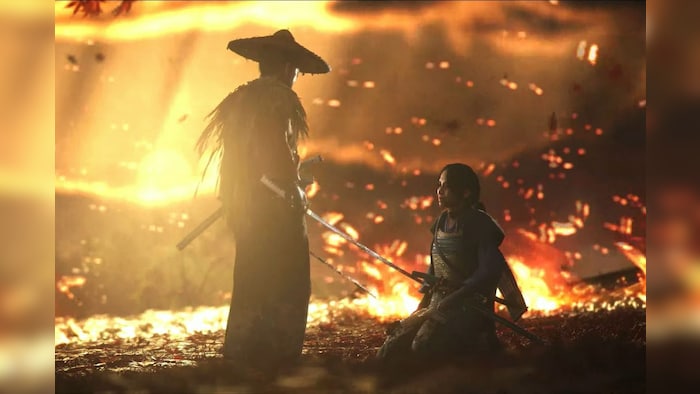 GoT is an open-world action game where you can become a lone ex-samurai fighting the Mongol invasion. Choose your favorite weapon, sneak, practice your skills, and become a mortal threat to anyone in your path!
Key features
Play as an ex-samurai resisting the Mongol invaders
Explore the open world and discover its secrets
Sneak, acquire better weapons, and eliminate all enemies
Lose yourself in the enchanting setting of feudal Japan
Metal Gear Solid V: The Phantom Pain
| | |
| --- | --- |
| Release date: | 2015-09-01 |
| Genre: | RPG |
| Developer: | Konami |
Big Boss wakes up from a long-term coma to encounter more problems in his life. There's only one way to regain a peaceful existence – lead the Diamond Dogs on the ultimate path to revenge!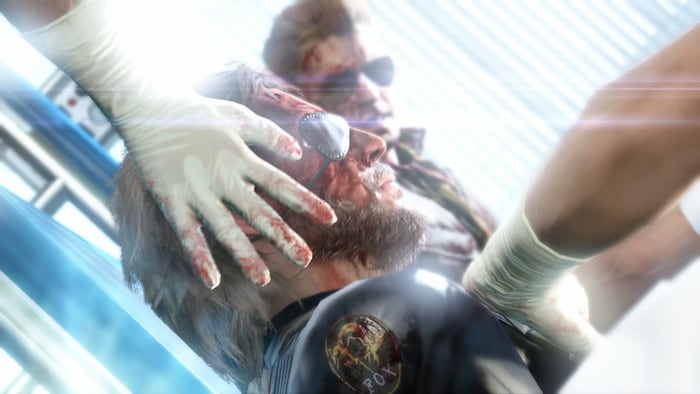 Start your stealth adventure in an open world filled with deadly threats! Metal Gear Solid V is all about exciting missions to complete, developing Mother Base, recruiting troops, and planning actions against ruthless terrorists. All this takes place in various unforgiving locations, adding the right atmosphere to each mission.
Key features
Play one of the best action games from Konami
Recruit soldiers and develop Mother Base
Explore the open world to complete the most challenging missions
Play solo or in multiplayer for up to sixteen players
Uncharted 4: A Thief's End
| | |
| --- | --- |
| Release date: | 2016-05-10 |
| Genre: | Adventure |
| Developer: | Naughty Dog |
After retiring from his treasure-hunting career, Nathan Drake is starting a peaceful life with his wife, Elena Fisher. But one day, the sudden arrival of his brother Sam completely changes this state of affairs, and the hero once again sets off on an unexpected adventure.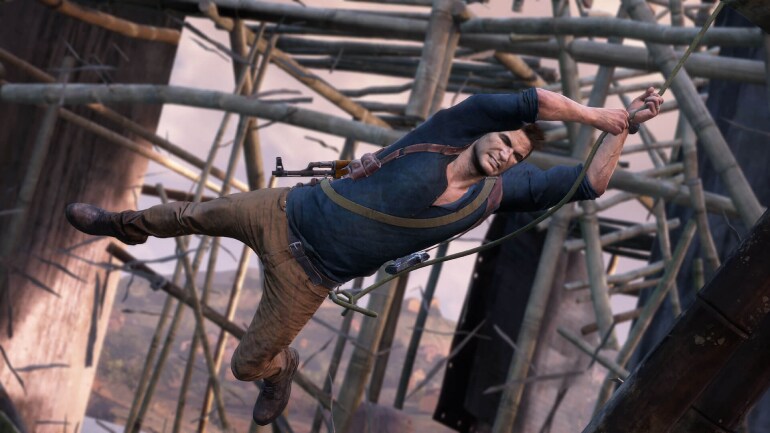 Explore various locations and discover the mystery of the pirate treasure! Immerse yourself in action-packed combat, solve puzzles, make new friends, and unravel forgotten secrets. You decide how to eliminate your opponents and in which way this inspiring story unfolds – solo or in multiplayer!
Key features
Play the final part of Nathan Drake's adventures
Fulfill your dreams of becoming the wittiest treasure hunter
Explore faraway lands and discover the secret of pirate treasure
Play solo or in multiplayer
Bloodborne
| | |
| --- | --- |
| Release date: | 25.3.2015-03-25 |
| Genre: | Adventure |
| Developer: | FromSoftware |
It's a worthy successor to the challenging Dark Souls series – but even darker and more ominous. Embark on your adventure in Ynarham city, overrun by an unknown plague that turns good people into bloodthirsty beasts.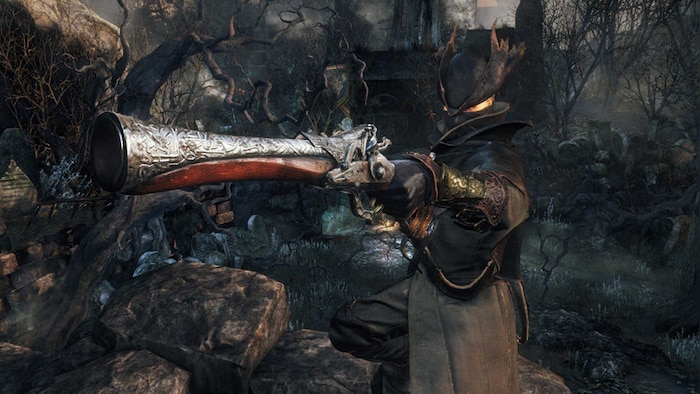 Expect one thing – the challenging difficulty level known to fans of all titles from Hidetaki Miyazaki. Create a hero and enter this cursed world, full of narrow streets and omnipresent threats. Enjoy two types of weapons, relish high-quality audiovisual effects, and see if you can solve the well-kept mystery of a deadly plague.
Key features
Play a challenging role-playing game from the creators of Demon's Souls and Dark Souls
Explore a 19th-century city overrun by a mysterious plague
Use two types of weapons and fight for your life
Have fun with the dark audiovisual setting
The Witcher 3: Wild Hunt
| | |
| --- | --- |
| Release date: | 2015-05-18 |
| Genre: | RPG |
| Developer: | CD PROJEKT RED |
It is your new must-have if you haven't played this game yet. Discover the next chapter in the turbulent adventures of Geralt of Rivia – a witcher capable of slaying the most vicious beasts, even in human disguise.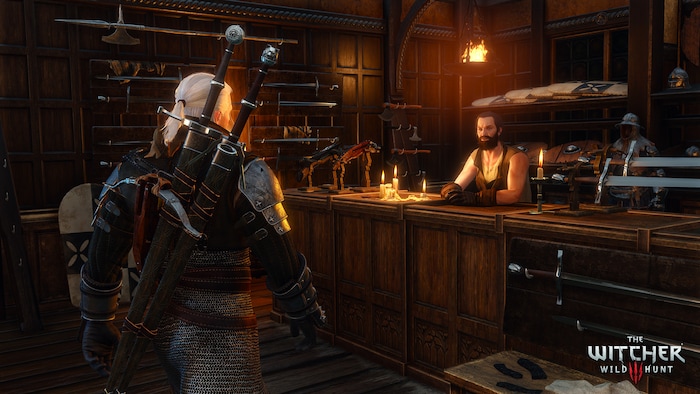 The Witcher 3 is a role-playing game with a 9.2 user score on Metacritic, set in a Slavic fantasy world where all decisions matter. Play as fearless Geralt and embark on a journey with your faithful horse to engage in shady politics and solve local mysteries. There will be combat, love, emotions, and many challenging choices!
Key features
Play the third part of the Geralt of Rivia adventures
Explore the open world and enjoy gorgeous Slavic views
Upgrade armor and weapons to confront the most powerful enemies
Complete quests and decide how the story ends
Shadow of the Colossus
| | |
| --- | --- |
| Release date: | 2018-02-06 |
| Genre: | Adventure |
| Developer: | Bluepoint Games |
It's a remake of the 2005 action game tailored to the incredible PlayStation 4 capabilities. Experience this heroic adventure, save your loved one, and slay enemies that seem indestructible.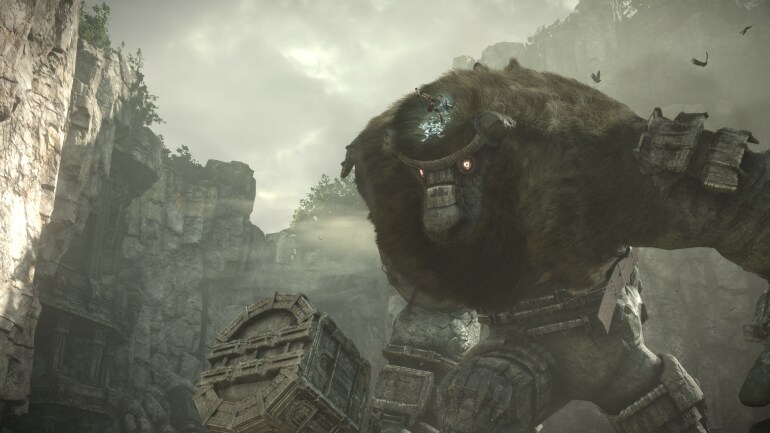 Travel to the Forbidden Land and enter a dangerous pact to destroy the sixteen Colossi. Track them down and design your strategy, as all enemies have unique attributes. Explore the open world, ride your faithful horse, discover the mysteries of this forgotten land, and lose yourself in brutal combat!
Key features
Play a spectacular remake of the 2005 action game
Explore the Forbidden Land and complete assassin missions
Prepare a strategy to fight each Colossus
Enjoy a realistic lighting system and dynamic animations
These PlayStation 4 games prove one thing – they're damn better than good. All these wildly popular titles are truly spectacular adventures set in the worlds of your choice! All you have to do is pick one or more and try yourself in the most fantastic scenarios involving fighting a mysterious plague or discovering what the Wild Hunt is. And your favorite console will take care of the rest.