Once we gave up on the visions of lustrous future we replaced them with post-apocalypse. The brutal, unforgiving wastelands and restructured societies are a good fodder for video games.
This article discusses some of the best games taking place in post-apocalyptic worlds for quick reference.
What is a post-apocalypse in the first place?
In broad strokes, any story set some time after the previous status quo of the world has fallen to a cataclysm is post-apocalyptic.
Whether the cataclysmic event was an asteroid, a nuclear war, or an invasion of demons, the old world is gone. Maybe some remnants remain, maybe the local population was scattered and changed its way of life entirely.
Most post-apocalyptic worlds, especially in video games which thrive on conflicts, are very dangerous with bandits, crazed cults, monsters, and wild animals. If you play a post-apo game be prepared to fight tooth and claw to survive a world in shambles.
Now that we have established a common ground, we can move on to discussing the games themselves.
Best Post-Apocalyptic Games
The Last of Us Part I
| | |
| --- | --- |
| Release date: | 2023-03-28 |
| Genre: | Action-adventure |
| Developer: | Naughty Dog |
The Last of Us tends to come back every few years as a hot topic of discussion, most recently thanks to an excellent remake (which also came to PC) and a great HBO show adaptation. Millions of people have joined Joel and Ellie on their grueling trip across the United States consumed by a fungal infection turning people into volatile, mutated zombie-like creatures.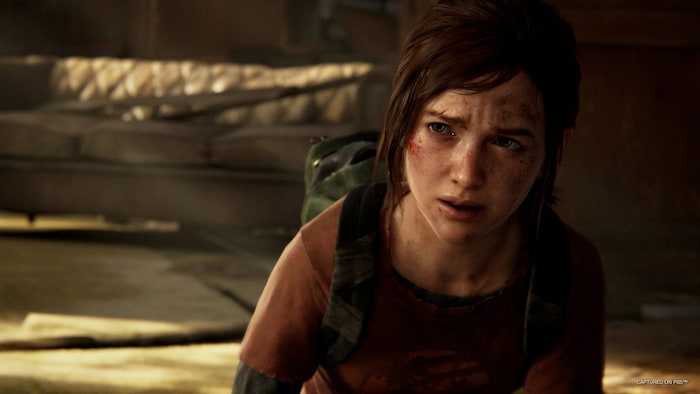 The Last of Us Part I is a third-person, story-driven action game with strong horror and stealth elements, especially where the nerve-wracking clickers are roaming. TLoU knows how to balance quiet and tense moments, to sell both the humanity surviving the apocalypse, and the nightmarish reality driving people to the depths of desperation.
Key features
Excellent modern graphics thanks to a full remake
Gripping, emotional, psychologically complex story
Tense third-person gameplay mixing stealth, action, and exploration
A chilling concept of post-apocalypse brought by a mutant fungal infection
Frostpunk
| | |
| --- | --- |
| Release date: | 2018-04-24 |
| Genre: | Simulation |
| Developer: | 11 bit studios |
Usually, when apocalypse hits, it strikes the modern world, leaving picturesque abandoned cars and majestically leaning skyscrapers behind. Not so in the case of Frostpunk, here the ice age came to 19th century Earth. The game takes place in England, and you're a leader of a group of survivors who gathered around one of the few coal-powered heat generators staving off the biting cold.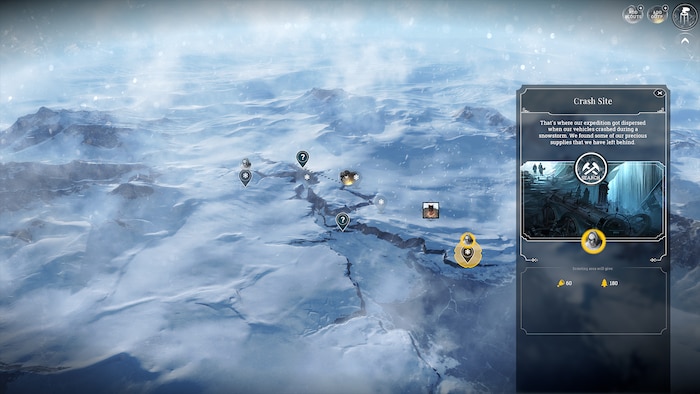 Frostpunk is a rare post-apo game which instead of making you a regular nobody trying to survive it makes you a person in power to ensure said survival. Your job is to keep your people alive, which means making a lot of difficult decisions, and relying on questionable methods. It's a fascinating take on a city-management genre, and one that's set for a second installment in the near future.
Key features
A city-building game set during a freak ice age striking 19th century Earth
You have plenty of moral dilemmas to figure out as the city ruler
Keeping the city operable is a challenging task
Several scenarios
NieR: Automata
| | |
| --- | --- |
| Release date: | 2017-03-17 |
| Genre: | RPG |
| Developer: | SQUARE ENIX |
NieR: Automata is set thousands of years after a war between humans and robots reduced much of the Earth to ruin through means that would require us diving into the weirdness of the Drakengard series. The point is: the Earth is hostile to humans, robots are running the show, and you're playing as a fighty Android sent down from humanity's base on the moon to strike at the robots.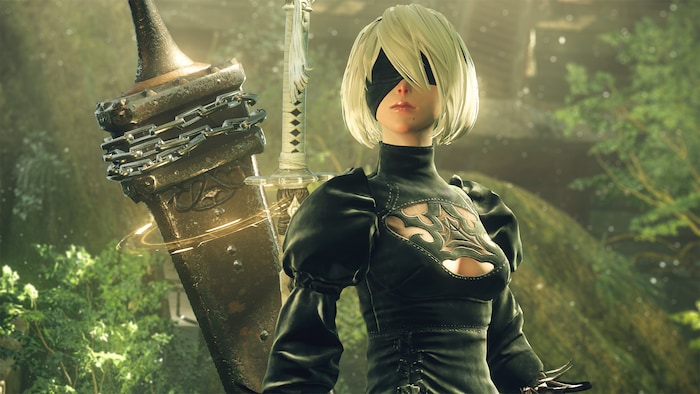 NieR: Automata's vision of post-apocalypse is a fantastic setting backdrop and a basis for a fascinating, complex story revealed over the game's odd, but satisfying take on New Game system. But it's not all story, in fact, N:A is also a very, very competent action RPG with fantastic hack and slash combat and more bullet hell moments than you'd expect from a TPP game.
Key features
Interesting story with a surprising amount of philosophy and existentialism
Great, action-packed gameplay
Many endings, several playthroughs
Connected to the Drakenguard series in a bizarre manner
Rage 2
| | |
| --- | --- |
| Release date: | 2019-05-14 |
| Genre: | Action |
| Developer: | Bethesda Softworks |
Although the original Rage didn't gain much traction, Rage 2 seems distinctive and lively enough to carry the franchise to success. The intensely colorful designs of the Rage 2 apocalypse bring to mind Mad Max if it was made by graffiti artists.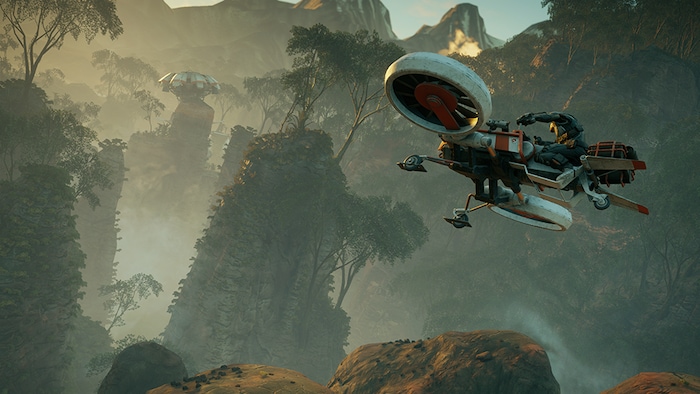 Rage 2 is going to be a no-holds-barred first-person action game, with superpowers, power-boosting Overdrive mode, devastating weapons, deranged enemies, and no regard for the limits of a human body. It's definitely worth checking out.
Key features
Distinctive visual identity makes the open world look like few others
Special Overdrive mode gives you a burst of power
You play as one Ranger Walker
Nanotrite-fueled superpowers
Wasteland 2
| | |
| --- | --- |
| Release date: | 2014-09-18 |
| Genre: | Adventure |
| Developer: | inXile Entertainment |
Wasteland is an old franchise — it not only predates Fallout but can be pointed at as one of the biggest inspirations for that series. Wasteland 2 is a Kickstarter-funded, demanding role-playing game with turn-based tactical battles.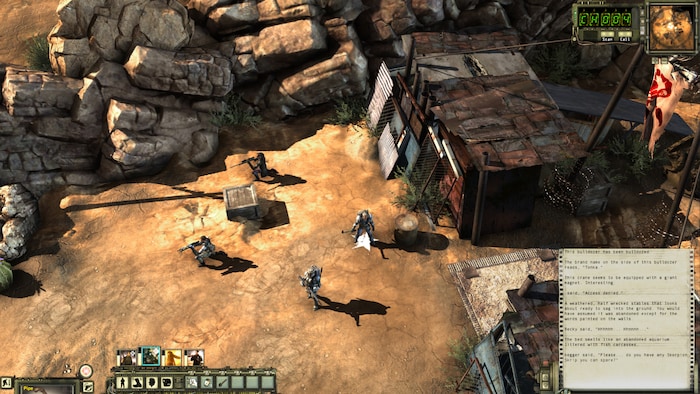 Build your team of Rangers and start investigating the death of one of your colleagues. Track the mystery from Arizona to Los Angeles and solve the troubles of communities you find along the way. The ending will tell you what your actions have wrought.
Key features
Engaging, tactical turn-based battles
A story based around investigating a murder mystery
A resurrection of a series which inspired Fallout
Choices have consequences, sooner or later
Mad Max
| | |
| --- | --- |
| Release date: | 2015-09-01 |
| Genre: | Adventure |
| Developer: | Avalanche Studios |
If you enjoyed Mad Max: Fury Road, you're likely to have a good time with this adaptation of George Miller's classic series. This open-world action-adventure has brawling and vehicular combat in spades.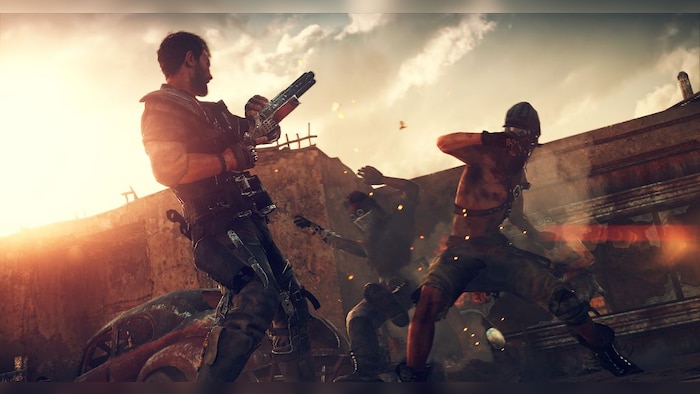 Max's Interceptor has been stolen, and he's in need of a new ride to defeat the crazed warlord of the wasteland and recover what's rightfully his. The dried-up sea floor making up the game's map is a unique and surprisingly diverse locale for this adventure.
Key features
Excellent vehicular combat
Improving the bases of several allied communities
Impactful hand-to-hand combat system
Car-building and ability progression looks amazing
Darksiders 3
| | |
| --- | --- |
| Release date: | 2018-11-27 |
| Genre: | Adventure |
| Developer: | Gunfire Games |
The kingdoms of Hell and Heaven invaded the kingdom of Earth, responding to the alleged signal to begin the apocalypse. Between their arrival and humanity's demise, seven deadly sins took root on Earth. Kill them, would you?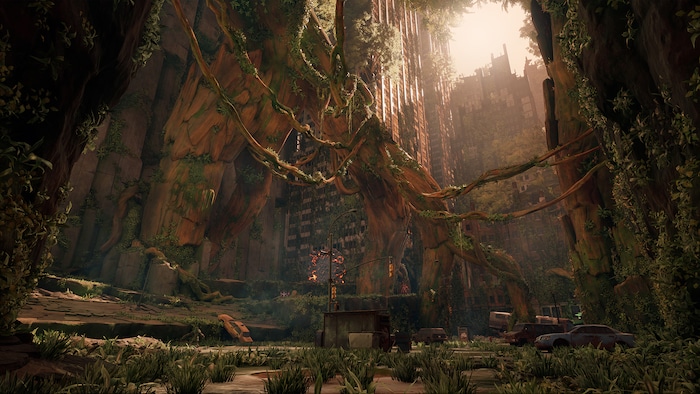 in Darksiders 3 you play as Fury who, like her brothers War and Death, has a mission which would escape the bounds of what she thought she knew about the world… and kill many enemies with her deadly barbed whip in fast-paced, action-heavy combat.
Key features
Exquisite art direction typical for the Darksiders franchise
A beautiful vision of ruined cities and demonic demesnes
Several forms you can assume, each providing unique abilities
A continuation of an excellent franchise
Far Cry New Dawn
| | |
| --- | --- |
| Release date: | 2019-02-15 |
| Genre: | Adventure |
| Developer: | Ubisoft |
Far Cry New Dawn is a sequel to Far Cry 5, taking place 17 years after the bombastic ending of Far Cry 5. New Dawn is set on FC5's map of Montana reimagined to reflect what happened in the meantime. There are even some returning characters, who may offer commentary on the last 17 years.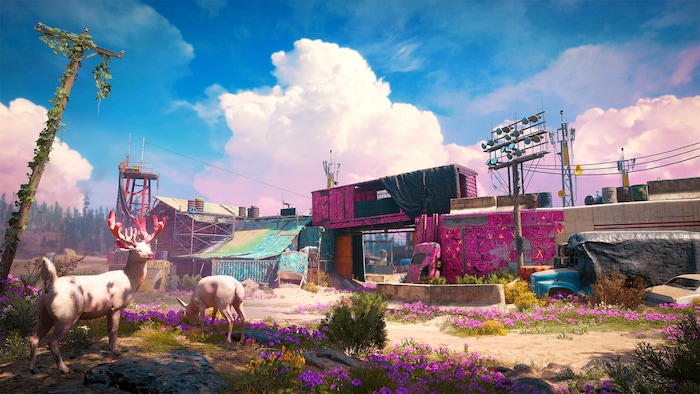 New Dawn presents a vivid and lively view of the post-apocalypse, which, like in aesthetically similar Rage 2, meshes well with the series typical intense, often ridiculous, player-instigated action. And the story is just silly enough to work with that setup!
Key features
Vivid and colorful image of post-apocalyptic Montana
Characters from Far Cry 5 make a comeback
Player-generated action as entertaining as ever
Upgradeable base and recruitable Specialists
Horizon Zero Dawn
| | |
| --- | --- |
| Release date: | 2020-08-07 |
| Genre: | Adventure |
| Developer: | Guerrilla |
One of the several singleplayer hits which launched on PlayStation 4, Horizon Zero Dawn takes place in a stunning post-apocalyptic world overgrown by nature and ruled by both small and massive robots with bestial shapes.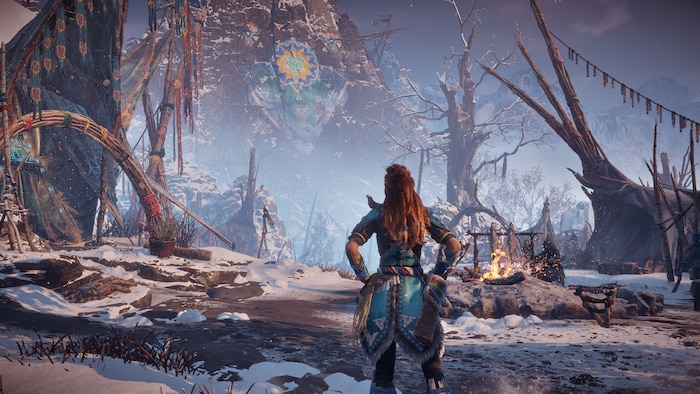 As Aloy, a young hunter, you'll track and hunt the animalistic machines, craft tools using their parts, and get to the bottom of the recent wave of attacks from the robots. The world of HZD is beautiful and its history is quite interesting.
Key features
Creative designs of animalistic robots
Interesting lore of the setting
Hunting monsters gives a lot of satisfaction
Stunning vistas with a photo mode letting you easily capture the best scenes
Fallout: New Vegas
| | |
| --- | --- |
| Release date: | 2010-10-21 |
| Genre: | Adventure |
| Developer: | Obsidian Entertainment |
One of the most famous role-playing games of the last decade, Fallout: New Vegas takes place on the sun-scorched Nevada desert, torn apart by a conflict between the Caesar's Legion, New California Republic, and the city of New Vegas.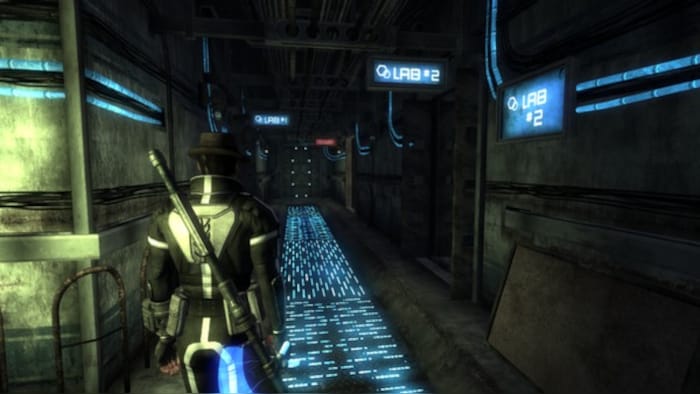 Developed by Obsidian Entertainment, New Vegas offers the players a lot of freedom in many aspects, including what kind of character they play, with whom they want to ally, and what is their chosen approach to solving problems.
Key features
A large map worth exploring
Several routes for the main storyline to follow
Deep and broad character progression, with many perks and items to pick from
Players can quickly switch between turn-based and action-based combat.
Supplementary apocalypses
The games listed above are by no means all productions with post-apocalyptic themes out there. Below you'll find an additional list with a few more suggestions which didn't make it to the main list.
Other Post-Apocalyptic Video Games
This is the end
This concludes our selection of games about the end of the world and beyond. There are many more out there (such as Fallout New Vegas' predecessors Fallout 1 and FO2), and most likely there are many more still to be imagined and created, as post-apocalypse is a fertile ground for games full of danger and with stories about restructured societies. The cause of the apocalypse being natural or man-made, scientific or mystical, doesn't change that fact.