The 90s are a time of breakthroughs in every area of life – also gaming! The video game industry grew in previous years, testing gamers' tastes and dreams. But it was the transition from 2D to 3D that resulted in the birth of the Golden Age of Gaming – the time of the incredible popularity of the first Playstation console.
PSX was released in 1994 and created by a company known only for everyday electronic equipment. Fortunately, Sony decided to try its hand at gaming and immediately made an impressive jump in sales as it launched its first console – Playstation 1.
From now on, we can enjoy newer editions of PS consoles capable of running games with the highest system requirements. But what titles did the users of this first console play? And what was the most popular on PSX? Check out this list of the best PS1 games of all time. Here is a sentimental trip to gaming origins!
Best PSX Games Still Available on Steam
Castlevania: Symphony of the Night
| | |
| --- | --- |
| Release: | 1997-03-20 / 2019-05-16 (Steam) |
| Genre: | Adventure |
| Developer: | Konami Digital Entertainment |
Here is a dark side-scroll adventure from Konami! Richter Belmont is missing, and Dracula Castle reappears.
Alucard and Maria Renard are the only ones who might be able to unravel the mysteries shrouding the Belmont family.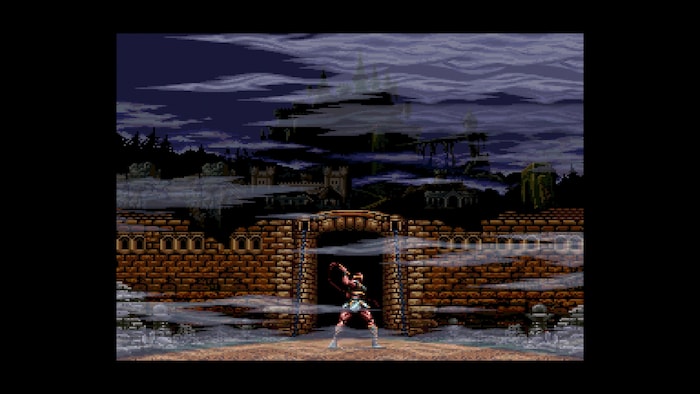 This title was released for PSX – now also available for X360, PS3, and mobile devices. It is an action game with RPG elements, full of secret passages, smooth combat, and puzzles. If you want to discover the source of inspiration for games like Hollow Knight or Ori and the Blind Forest, play their best-selling ancestor!
Key features
Play as Dracula's son and set out to explore the gloomy castle
Explain the mystery of Richter Belmont's disappearance
Collect weapons and fight hordes of enemies
Develop your skills and defeat powerful bosses
Legacy of Kain: Soul Reaver
| | |
| --- | --- |
| Release: | 1999-08-16 / 2012-12-06 (Steam) |
| Genre: | Adventure |
| Developer: | Crystal Dynamics |
Do you enjoy games following the heroes blessed with supernatural powers and hunting for revenge?
This game is a recommendation just for you! Travel to the dark realm of Nosgoth and fight your way through hordes of enemies to confront the ultimate boss – the first vampire.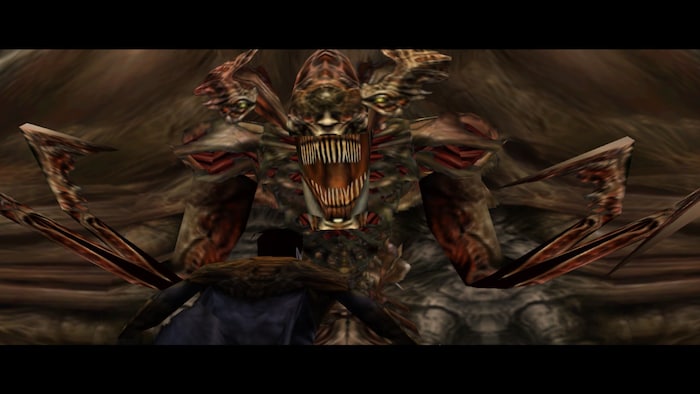 This 3D adventure video game came out on PS 1 in 1994, and its' fanbase is still growing. Explore distant worlds, collect equipment and fight different types of beasts. It is a video game worth coming back to even after many years.
Key features
Play as the banished vampire Raziel
Explore worlds and solve puzzles
Fight and expand your equipment to develop your skills
Collect souls and increase your lifespan
Tomb Raider II
| | |
| --- | --- |
| Release: | 1997-11-21 / 2012-11-28 (Steam) |
| Genre: | Adventure |
| Developer: | Core Design |
It is the second installment of the adventures of fearless Lara Croft, developed in 1997 by Core Design and released thanks to Square Enix.
Play as the most famous lady archaeologist in the world and set off on a dangerous journey all the way to China!
Get ready for secrets, puzzles, traps, and combat! It is the very beginning of Tomb Raider – in an enhanced 3D version. See what your favorite heroine looked like in the 90s and direct her actions to recover the lost artifact.
Key features
Play as 1997 Lara Croft
Explore the levels and solve puzzles
Collect weapons to eliminate all enemies
Perform acrobatics and train your moves
Tekken III
| | |
| --- | --- |
| Release: | 1996-11-28 |
| Genre: | Fighting |
| Developer: | Production I.G, Namco |
Play the total battle classic and knock down your opponents!
It is a video game released exclusively on Playstation 1 that won the hearts of players worldwide and is one of the best titles in the entire series.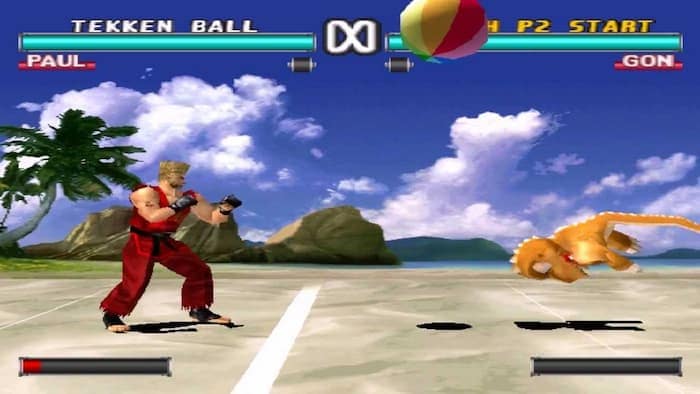 Choose a game mode and play solo or in multiplayer! Tekken 3 introduces some brand-new characters and combat mechanics. Each button serves a specific body part in this game, and the players' task is to strike the opponent to win the match. Also, the gameplay features combat mode with many opponents. And for those who want a bit of lighter fun – a beach ball mode.
Key features
Choose from many new heroes
Try new game modes
Kick and create ultimate combos
Play solo or with another player
Crash Bandicoot 3: Warped
| | |
| --- | --- |
| Release: | 1998-10-31 / 2017-06-30 (Remake) |
| Genre: | Platform |
| Developer: | Naughty Dog / Vicarious Visions |
The Crash Bandicoot series releases new parts almost every year, but few know it began in 1996.
Embark on a sentimental journey and discover the adventures of Crash and Coco in the good old style!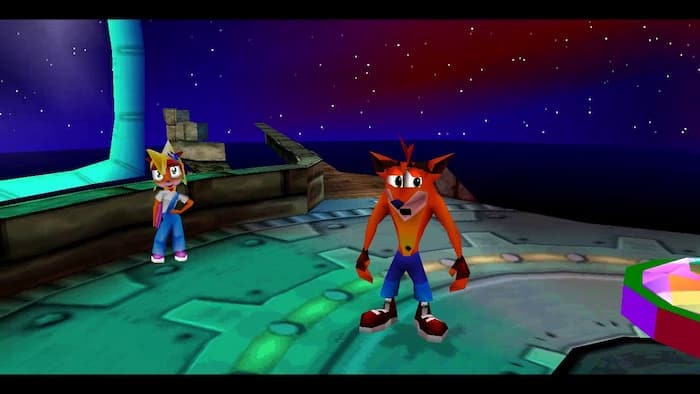 It is a 3D platform game where fearless Crash and Coco will face the evil Cortex. This gameplay is a dream come true for fans a dynamic platform game full of treasures, traps, puzzles, and enemies. If you want to know what set the 90s on fire – play Crash Bandicoot 3!
Key features
Play the third part of the adventures of Crash and Coco
Beat the following levels and collect points
Use a variety of vehicles to travel
Avoid traps and eliminate enemies
Spider-Man
| | |
| --- | --- |
| Release: | 2000-09-01 |
| Genre: | Action-adventure |
| Developer: | Neversoft |
It is a 3D action game, released in 2000 for PSX and in 2001 for PC.
Play as one of Marvel's most famous superheroes and solve the case of the mysterious man who is impersonating your hero.
Are you ready for an immersive investigation, spectacular combat, and spider parkour? Because that is what you will find in this epic video game! And many comic book wonders, characters from this universe, and Stan Lee himself as the narrator of your story.
Key features
Play as Spider-Man, framed for a crime
Explore the city and find collectibles
Use Spider-Man's superhuman powers in combat
Collect clues and solve the puzzles
Silent Hill
| | |
| --- | --- |
| Release: | 1999-01-31 |
| Genre: | Survival Horror |
| Developer: | Creature Labs, Team Silent |
It is the first installation in the Konami acclaimed series of thrilling survival-horror video games.
The story tells the dark adventure of Harry Mason, whose daughter went missing while traveling to Silent Hill. The only thing left for a desperate man is to do whatever it takes to find her.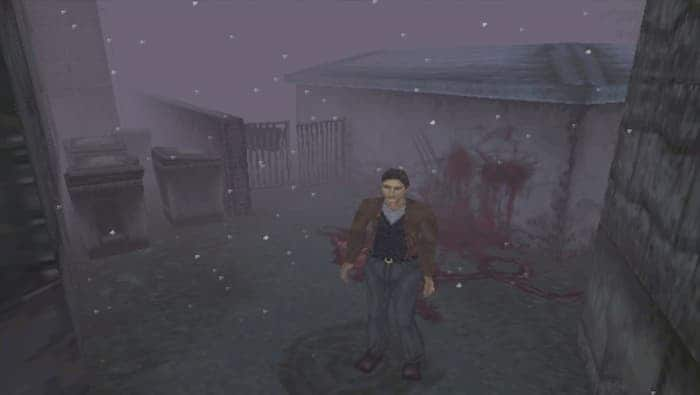 Step in the fog to explore mysterious surroundings and find your missing daughter. Silent Hill is a scary adventure full of bizarre creatures and unexplained wonders that will draw you in from the very first moment. Watch your story unfold and witness one of the many endings of this unexpected story.
Key features
See the first part of the legendary series of survival horror games
Explore the city and seek clues
Avoid or fight your enemies
Find valuable items and complete equipment
Final Fantasy VII
| | |
| --- | --- |
| Release: | 1997-31-01 / 2013-07-04 (Steam) |
| Genre: | RPG |
| Developer: | SQUARE ENIX |
It is the seventh installment in the grand series of Japanese role-playing games, also known as one of the most memorable parts. So much that in 2020 it got its remake!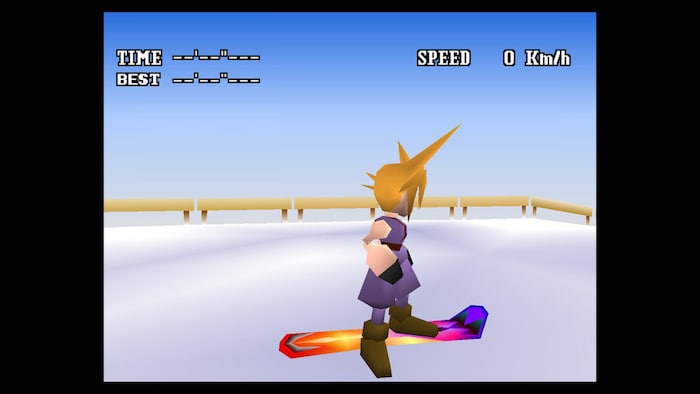 The massive Shinra Corporation uses all the planet's life energy, driving it to ruin. Play as Cloud Strife and join the Avalanche resistance to fight for the world and its people!
Key features
Play one of the favorite Final Fantasy games of players all over the world
Join the resistance and prevent the evil plans of a massive corporation
Explore locations and fight enemies
Switch between teammates and develop complex attacks
Metal Gear Solid
| | |
| --- | --- |
| Release: | 1998-09-03 |
| Genre: | Stealth |
| Developer: | Konami |
Are you a fan of the Metal Gear Solid series?
Then we propose a sentimental journey to its origins! Because this particular title is one of the most groundbreaking action games with stealth elements in the history of the genre.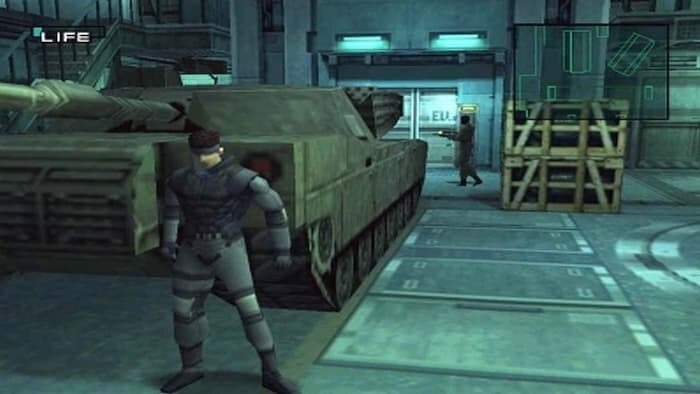 Play as Solid Snake and stop the terrorists from starting a nuclear attack. But that will not be your only task! Some missions require your unique skills and the latest gadgets. Plus – the intrigues, secrets, and heroes that create the entire history of the series.
Key features
Examine the terrorist base and discover their plans
Sneak and eliminate enemies by surprise
Collect the highest scores to gain access to unlimited ammo
Plan attacks, discover secrets and see one of the many endings of the game
Resident Evil
| | |
| --- | --- |
| Release: | 1996-03-22 / 2015-01-20 (Steam) |
| Genre: | Survival Horror |
| Developer: | Capcom |
It is a 1998 survival-horror video game from Capcom, which received a highly-rated remake in 2019.
Travel to the peaceful town of Raccoon and witness the beginning of a zombie outbreak, the consequences of which no one is expecting yet!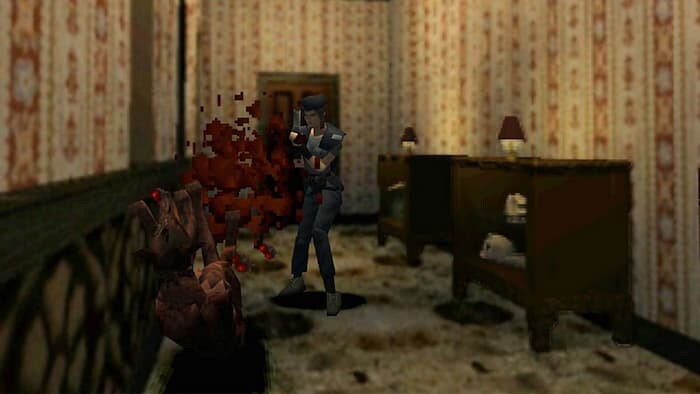 Take control of Leon Kennedy and Claire Redfield as you hit the epicenter of the tragic zombie outbreak. Play through independent hero scenarios and do everything in your power to save them from this desperate situation.
Key features
Explore the infected town and discover its shocking secrets
Decide whether to fight or run from the bloodthirsty monsters
Collect weapons and ammunition
Make decisions to see the scenario ending
Gran Turismo II
| | |
| --- | --- |
| Release: | 1999-12-11 |
| Genre: | Racing |
| Developer: | Polyphony Digital |
It is the second installment of a sports racing games series, the parts of which continue to appear to this day – like Gran Turismo Sport from 2017 and Gran Turismo 7 coming in 2022.
It is the best recommendation for fans of fast cars and the world's most challenging routes.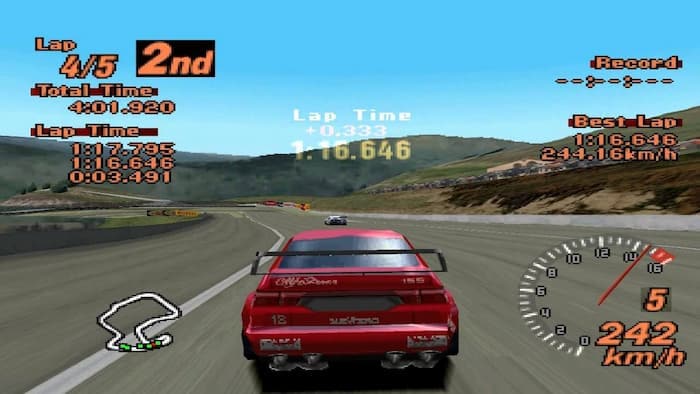 Gran Turismo 2 offers two game modes. One is unlimited rides on various roads, allowing you to choose vehicles and routes. The second is the Simulation mode, which delivers the career of a professional driver and presents the player with a series of tasks to complete. Gran Turismo 2 is a video game where you can drive over 500 models of authentic cars!
Key features
Try over 500 best types of authentic cars
Choose your favorite game mode and complete the tasks
Race on professional routes and the streets of cities
Play solo or in multiplayer for up to two players
Star Wars: Episode I - The Phantom Menace
| | |
| --- | --- |
| Release: | 1999-10-14 |
| Genre: | Action-adventure |
| Developer: | Big Ape Productions |
Who of us, enchanted by a Star Wars movie from 1999, did not dream of taking part in a podracing competition?
Well, that dream came true with a PS1 action game based on a movie from the same year!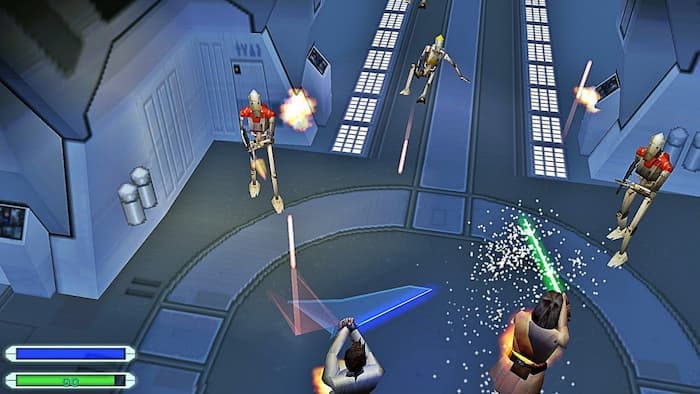 Experience the storyline of underrated Episode One of the Star Wars series. Explore locations known from the movie, follow the stories of the heroes, use your powers and fight with a lightsaber. And of course – race! This game is a must-have for any Star Wars fan.
Key features
Experience the first episode of Star Wars and decide the actions of the heroes
Discover new locations and learn their story
Try weapons and powers from the Star Wars series
Complete quests and watch this story end
Medal of Honor
| | |
| --- | --- |
| Release: | 1999-10-31 |
| Genre: | First-person shooter |
| Developer: | Electronics Arts |
The premiere of Saving Private Ryan started a mass fascination with the subject of World War II and the creation of this particular FPS game for PSX.
The plot of Medal of Honor was created with the collaboration of Steven Spielberg himself and ensures a truly cinematic experience.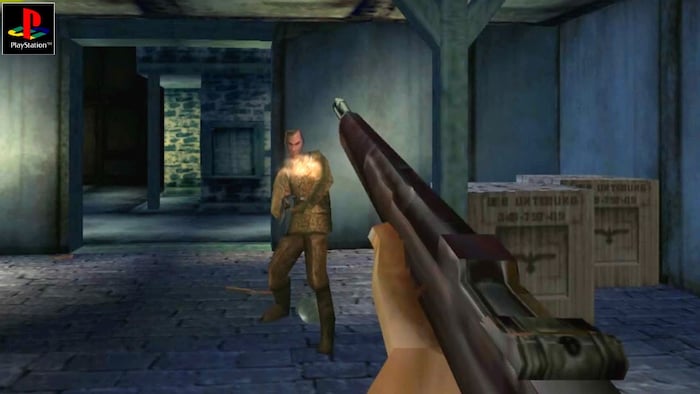 Play as Jimmy Patterson and join the battles of World War II to complete quests and use historically accurate weapons. It is an epic video game where you will see various battlefields, plan your attack tactics and successfully defeat the enemy.
Key features
Play as an OSS agent and fight in WWII
See the various war fronts of Europe
Complete missions and use an arsenal of authentic weapons
Play solo or compete in multiplayer for up to two players
The Legend of Dragoon
| | |
| --- | --- |
| Release: | 1999-12-02 |
| Genre: | Japanese RPG |
| Developer: | Japan Studio |
It is an RPG created as a response to the success of the Final Fantasy series.
Determine the fate of Dart and his team and face a powerful enemy that threatens the entire world.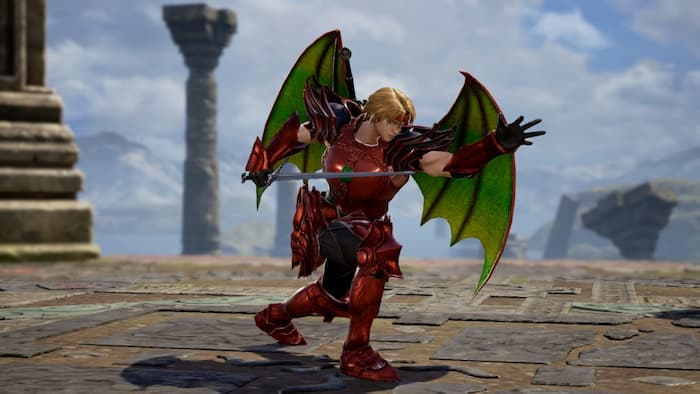 Life was not easy on Dart. First, his family died, and now his best friend is missing. Manage the actions of Dart and the rest of the heroes! Explore the map, complete quests, fight and collect scraps of information. This story is a beautiful tale of friendship, magic, and honor.
Key features
Lead the heroes of your team
Explore the map and complete missions
Fight your enemies and create combinations of attacks
Transform into the mighty Dragoon
Oddworld: Abe's Oddysee
| | |
| --- | --- |
| Release: | 1997-12-12 |
| Genre: | Adventure |
| Developer: | Oddworld Inhabitants |
Mudokons, enslaved by the Glukkons, work themselves to death.
But one of them discovers new plans of his bosses, involving him and his companions becoming a meat product launched by the factory.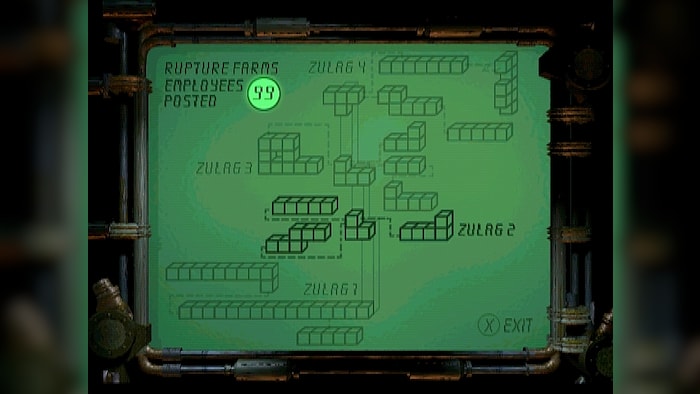 Play as Abe and guide your people to save them from the grimmest fate. Manage the escape from the factory, deliver commands and use extraordinary power to defeat your enemies. If you want to leave this dark place, you have to try hard!
Key features
Play the revolutionary platform game from 1997
Manage the actions of Abe and his people
Give commands, sneak, and acquire weapons
Save the Mudokons from a terrible destiny
Spyro the Dragon
| | |
| --- | --- |
| Release: | 1998-09-10 / 2018-11-13 |
| Genre: | Platform & Adventure |
| Developer: | Insomniac Games / Iron Galaxy |
It is a 3D platform game that in 2018 was included in the remastered pack of the first three parts of the series – Spyro Reignited Trilogy.
Play as the little dragon Spyro and free your mates from captivity!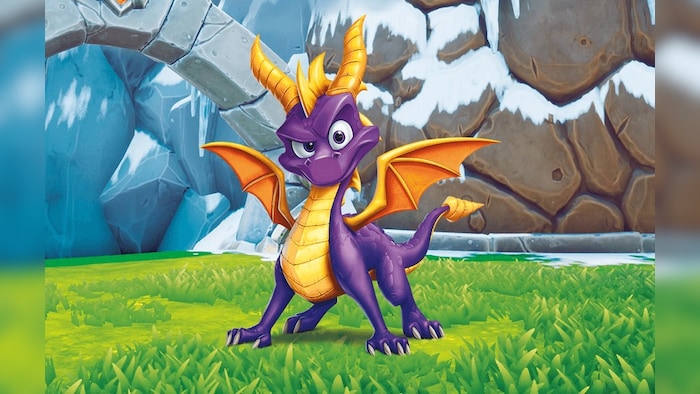 When the older dragons are trapped, only little Spyro can free them. Set off on a fantastic adventure through the magical land of dragons and face a series of obstacles and enemies. Discover the secrets of the dragon world and become a hero!
Key features
Play as the little charming dragon
Save your companions from captivity
Explore the land, gather collectibles, and avoid obstacles
Fight your enemies using dragon skills
Vagrant Story
| | |
| --- | --- |
| Release: | 2000-02-10 |
| Genre: | Action RPG |
| Developer: | Square Enix |
When the heir to the throne is missing, Ashley Riot hurries to the rescue.
But the ruined city of Lea Monde no longer resembles its former glory, and the hero will be threatened from all sides by bloodthirsty demons.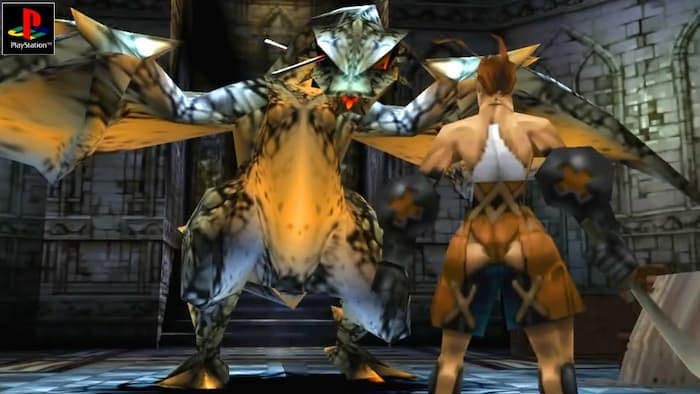 Immerse yourself in the captivating story and unravel the countless mysteries of the ancient city. Discover dynamic combat, an extensive crafting system, and exciting gameplay. It is a recommendation for all fans of role-playing games about the eternal fight between good and evil.
Key features
Play as Ashley Riot and set off on a journey to the city of Lea Monde
Explore the map and discover the details of political intrigue
Fight your enemies and upgrade your weapons
Plan attacks and use healing potions
Legend of Mana
| | |
| --- | --- |
| Release: | 1995-07-15 / 2021-06-24 |
| Genre: | Action RPG |
| Developer: | Square |
It is a classic 2D action RPG that got its remaster in 2021.
Journey to the deserted world and rebuild the magical lands to fill them with life once again.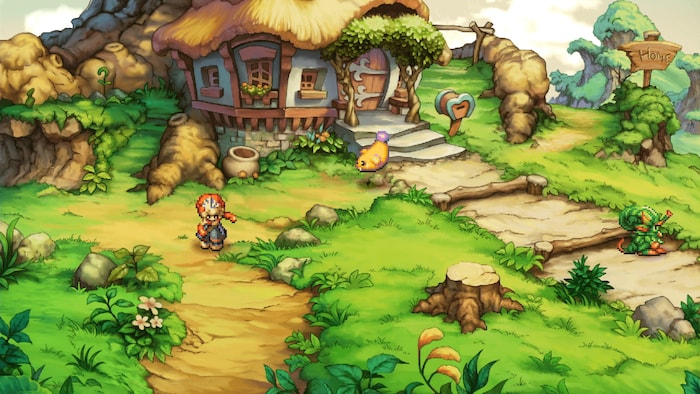 When the Mana Tree burned down, the lands of Fa'Diel were trapped in mysterious artifacts. Accept the mission of reconstructing this world and find all the artifacts! But not so fast – you will face numerous obstacles and enemies who will do anything to stop your plans. See this unique gameplay from the 90s and discover it in a newly remastered version.
Key features
Guide the hero and explore the magical world
Find artifacts and recreate lands
Fight monsters and defeat powerful bosses
Play solo or in co-op for up to two players
Parasite Eve
| | |
| --- | --- |
| Release: | 1998-03-29 |
| Genre: | Action & Horror |
| Developer: | Square |
Aya Brea witnesses mysterious and tragic events and many innocent people are dead.
But why did only she and one of the singers survive? And what is their destiny?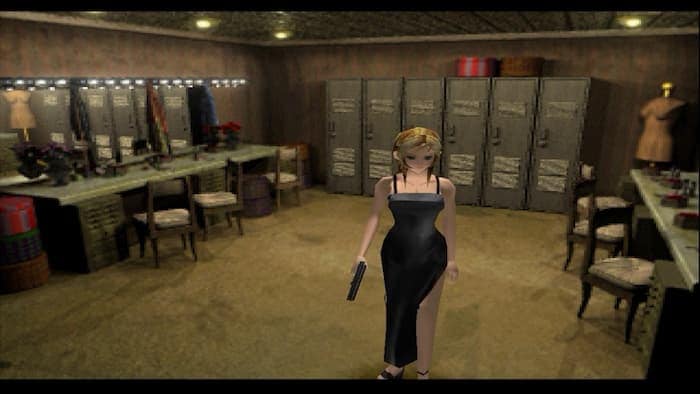 Parasite Eve is a thrilling horror RPG for adult players. Embark on an intriguing investigation and follow a dangerous Eve to stop her dark plans of exterminating humanity. It is one of the best PS1 games ever, highly rated by horror fans.
Key features
Play as Aya Brea and start an investigation
Explore the city and fight numerous enemies in spectacular battles
Use a life-like arsenal of weapons
Get carried away by the dark atmosphere of the game
Tony Hawk's Pro Skater 2
| | |
| --- | --- |
| Release: | 2000-09-20 / 2012-07-18 |
| Genre: | Sports |
| Developer: | Neversoft / Robomodo |
It is something special for skateboarding fans – a classic sports game that evokes the spirit of the year 2000 like nothing else! Join the team of skilled skaters and become the ultimate champion!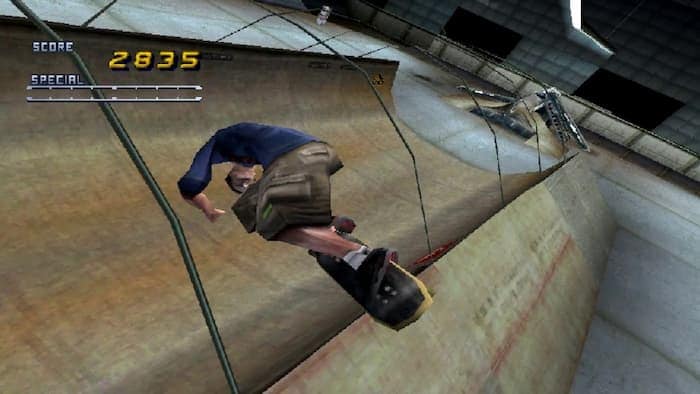 Choose one of the heroes or create your own and enter a world where skateboarding is everything. Choose from various game modes, train challenging tricks, and compete in matches. This game is all about chill and excitement! Set in the sunny locations and the Rage Against The Machine or Public Enemy soundtrack.
Key features
Discover the world of skateboarding
Create a character or play as one of the main characters
Train your moves and challenging tricks to win the competition
Play solo or in multiplayer for up to eight players
The magic of retro games, eh? The best PS1 games of all time make the eyes a little wet, and you think back to the times when you were younger, and everything was so much better. But it turns out we tend to celebrate the good stuff. The gray box from Sony made dreams come true, but the worst nightmares also. Do you remember that wobbly PS1 graphics? What about monstrous games like Harry Potter and the Philosopher's Stone, where controls were mad? Or Bubsy 3D, where absolutely everything was wrong?
Well, every breakthrough has its ups and downs, and it was quite a challenge to make 3D games compatible with a completely new console. Those who did have a lot of luck enjoy the best-selling titles in their story. And those who did worse – gave us some memes material and the most hilarious memories.