PlayStation 2 launched over 20 years ago, and any game releases for this console ended in 2013 with Pro Evolution Soccer 2014. But that doesn't mean it's dead! Many players still play on it – especially for scary PlayStation2 horror games.
Halloween is just around the corner! But if you're into something retro and looking for PlayStation 2 titles – fear not. This particular console has been fortunate to witness one of the best gaming times, guaranteeing tons of great titles, including scary horrors.
So whether you're still playing PS2 or using emulators to enjoy your dream game on PC – here you will find something perfect. Welcome to the list of the best PS2 scary games!
Fatal Frame
| | |
| --- | --- |
| Release date: | 2001 |
| Genre: | Survival horror |
| Developer: | Tecmo |
It is the first installment in the series of the same name, also known as Project Zero. It is a Japanese classic in the horror genre with one tiny difference – you eliminate paranormal creatures using a camera.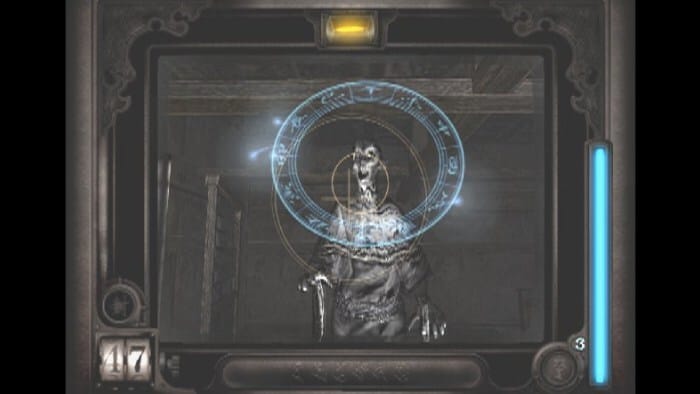 Miku Hinasaki is just any ordinary girl, blessed with supernatural abilities – including a sixth sense enabling interactions with spirits. When her brother disappears in mysterious circumstances, the heroine goes to an abandoned manor to launch an investigation. But the place is haunted by ghosts, and the protagonist's only weapon is the camera. Explore the mansion, search for clues, solve puzzles and get new films to eliminate supernatural specters with your photographic gear. Soon you will be able to upgrade your equipment and perhaps find out what happened to Miku's brother.
Key features
Play the first installment in the survival horror series from Koei Tecmo
Explore the abandoned mansion and look for clues
Collect films to eliminate enemies using your camera
Solve puzzles and improve your weapon by earning spirit points
Echo Night: Beyond
| | |
| --- | --- |
| Release date: | 2004 |
| Genre: | First-person adventure |
| Developer: | FromSoftware |
Imagine the most romantic wedding on the moon! Meet Richard and Claudia, who, on such a journey, face a sinister danger that will change their lives forever.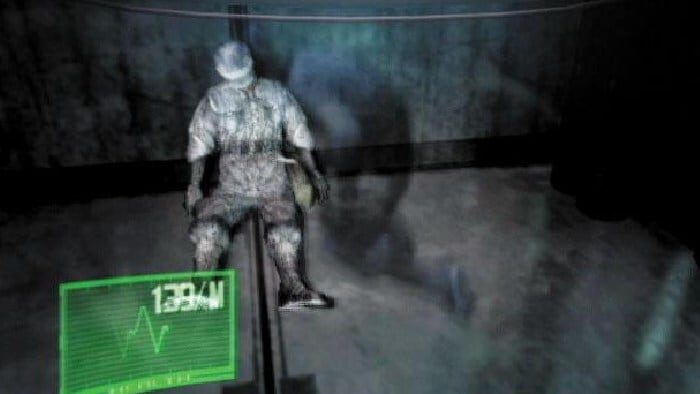 After an accident on his way to a lunar facility, Richard regains consciousness and discovers his fiancée is missing. The man embarks on his search, exploring the mysterious interiors of the building inhabited by the tormented souls of the dead. Now, Richard has to do whatever it takes to find his girlfriend and eliminate the terrifying ghosts. With one detail – the hero does not receive any weapons.
Key features
Manage Richard's actions as you search for his bride
Explore the moon facility and get carried away by the omnipresent atmosphere of paranoia and fear
Monitor your hero's well-being
Get rid of the fog or run for your life
The Suffering
| | |
| --- | --- |
| Release date: | 2004 |
| Genre: | First-person shooter |
| Developer: | Surreal Software |
Torque waits in prison for a lethal injection for murdering his family. He doesn't remember the event but everything changes when the prison is taken over by hordes of hellish monsters.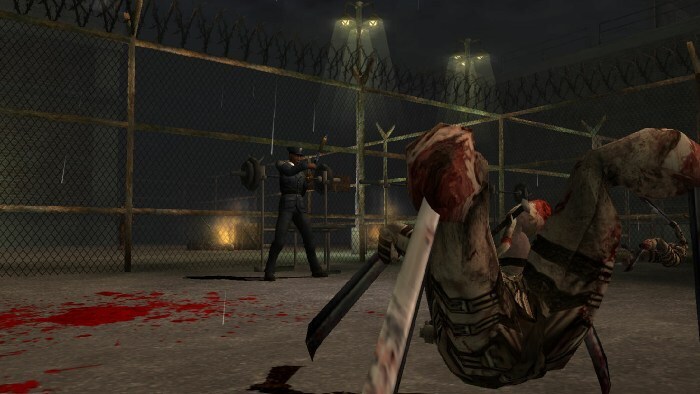 When murderous creatures invade Abbott State jail, Torque attempts a desperate escape. To regain once lost freedom, the man has to run through several floors of the facility, eliminating deadly beasts. He can use weapons like a flame thrower, explosives, or dynamite. He can also become a savage beast to battle hundreds of bloodthirsty monsters. And they are disgusting, equipped with strange objects instead of hands, and destroying everything and everyone in their path.
Key features
Play a brutal action game with elements of survival horror
Escape the prison by eliminating the masses of horrendous monsters
Use weapons to survive as long as you can
Chat with friendly characters to discover the details of your situation
Silent Hill 2
| | |
| --- | --- |
| Release date: | 2001 |
| Genre: | Survival horror |
| Developer: | Team Silent |
It is a slightly lighter take on the horror series' style, presenting a tale of lost love and the desperation of a lonely man. Travel to Silent Hill and experience psychological torture with Pyramid Head following your every step.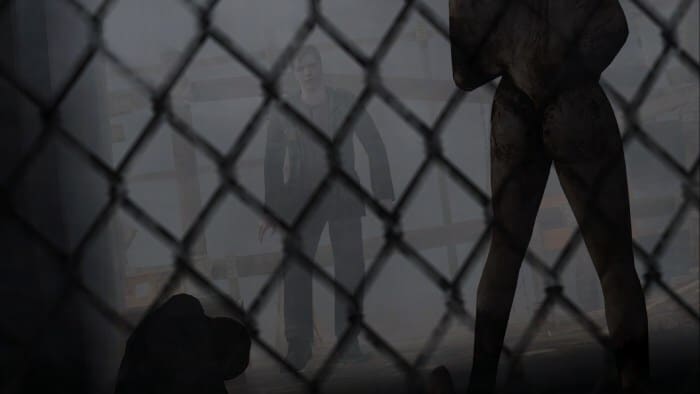 When James receives a spooky letter from his late wife, he travels to Silent Hill to see his lost love. But all he finds are fog, mysterious monsters, and other tormented heroes who become part of this grim reality. While exploring the town, the protagonist visits various locations and solves puzzles. But the monsters quickly detect him, and soon the man must start collecting weapons to survive and solve the tragic mystery of the letter he received.
Key features
Play the second part of the legendary horror series from Team Silent
Explore Silent Hill and solve puzzles
Collect weapons and fight mighty bosses
Immerse in the overwhelming psychological horror vibe
Rule Of Rose
| | |
| --- | --- |
| Release date: | 2006 |
| Genre: | Survival horror |
| Developer: | Punchline |
It is one of the most controversial horror video games on PS2, with no courageous heroes, hordes of monsters, or spectacular battles. There are just girls – little and scary as hell!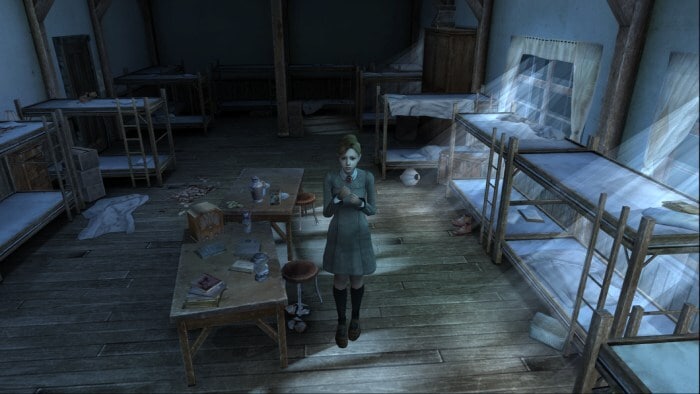 Jennifer is an ordinary young woman who got on a regular bus. But after encountering a little boy who escaped into the darkness, the heroine finds herself in a terrifying world ruled by the organization of little girls. The only way to survive is to fulfill the conditions of an innocent game that soon turns into a living nightmare. Discover the mystery of a weird world and witness one of the many endings to this chilling story!
Key features
Travel to a bizarre world ruled by little girls
Complete tasks and climb the hierarchy ladder
Discover the secrets of a twisted reality
Solve puzzles and see one of the many endings
Kuon
| | |
| --- | --- |
| Release date: | 2004 |
| Genre: | Survival horror |
| Developer: | FromSoftware |
Travel to 12th-century Japan to experience a terrifying story shrouding an ancient mansion. This Japanese horror video game is a symphony of dark sounds and pictures featuring the fates of three people entangled in a paranormal plot.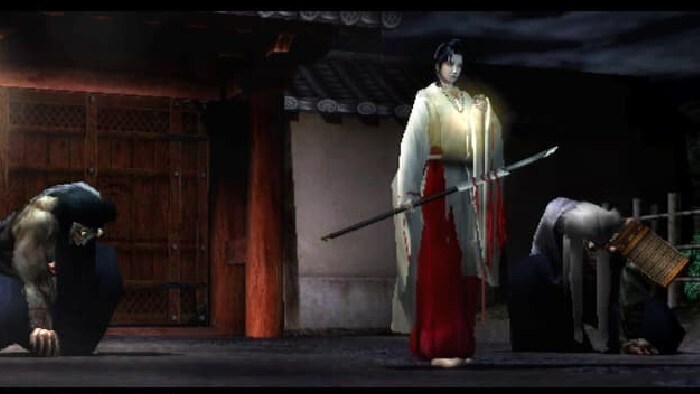 Doman is an exorcist chosen to investigate the case of a strange house overrun by filthy forces. When the man does not return home, his daughters decide to follow in their father's footsteps and find him at all costs. Follow the stories of three heroes trapped in a mysterious mansion overrun by paranormal creatures. Explore, solve puzzles, and fight, and you might see an unexpected ending to this storyline.
Key features
Play a thrilling adventure game released exclusively on PS2
Manage the actions of the three heroes to reveal the details of the story
Explore the gloomy mansion and immerse in the atmosphere of increasing panic
Solve puzzles and fight to survive
Clock Tower 3
| | |
| --- | --- |
| Release date: | 2002 |
| Genre: | Survival horror |
| Developer: | Capcom |
It is a survival horror from the creators of the Resident Evil series, in which a mysterious letter will lead you on the trail of brutal events. Discover a world ruled by hideous creatures and ghosts and do whatever it takes to stay sane.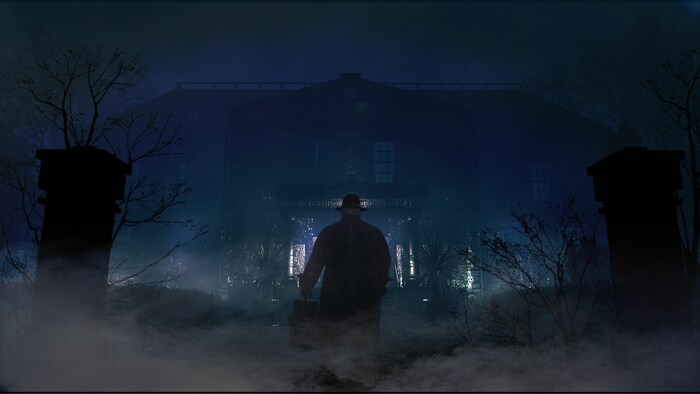 When the fourteen-year-old Alyssa receives a mysterious letter from her mother, she immediately decides to go in search of her. She meets the strange Dark Gentleman, and her bizarre adventure begins. The girl's task is to help the tormented ghosts and kill the bosses who slaughtered them. While exploring locations, she will solve puzzles and avoid deadly encounters to learn the truth about herself and her family home. It is a uniquely realistic and brutal gameplay, during which the heroine gradually falls into madness.
Key features
Play an exciting survival horror game from the creators of Resident Evil
Take control of Alyssa's actions and find her mother
Explore the location, find clues and avoid encounters with hideous enemies
Help the ghosts find peace
Haunting Ground
| | |
| --- | --- |
| Release date: | 2005 |
| Genre: | Survival horror |
| Developer: | Capcom |
What happens when you find yourself locked in a completely alien castle full of strange creatures? It is the fate of young Fiona, who must solve the mysteries of the ancient underworld to discover her way out.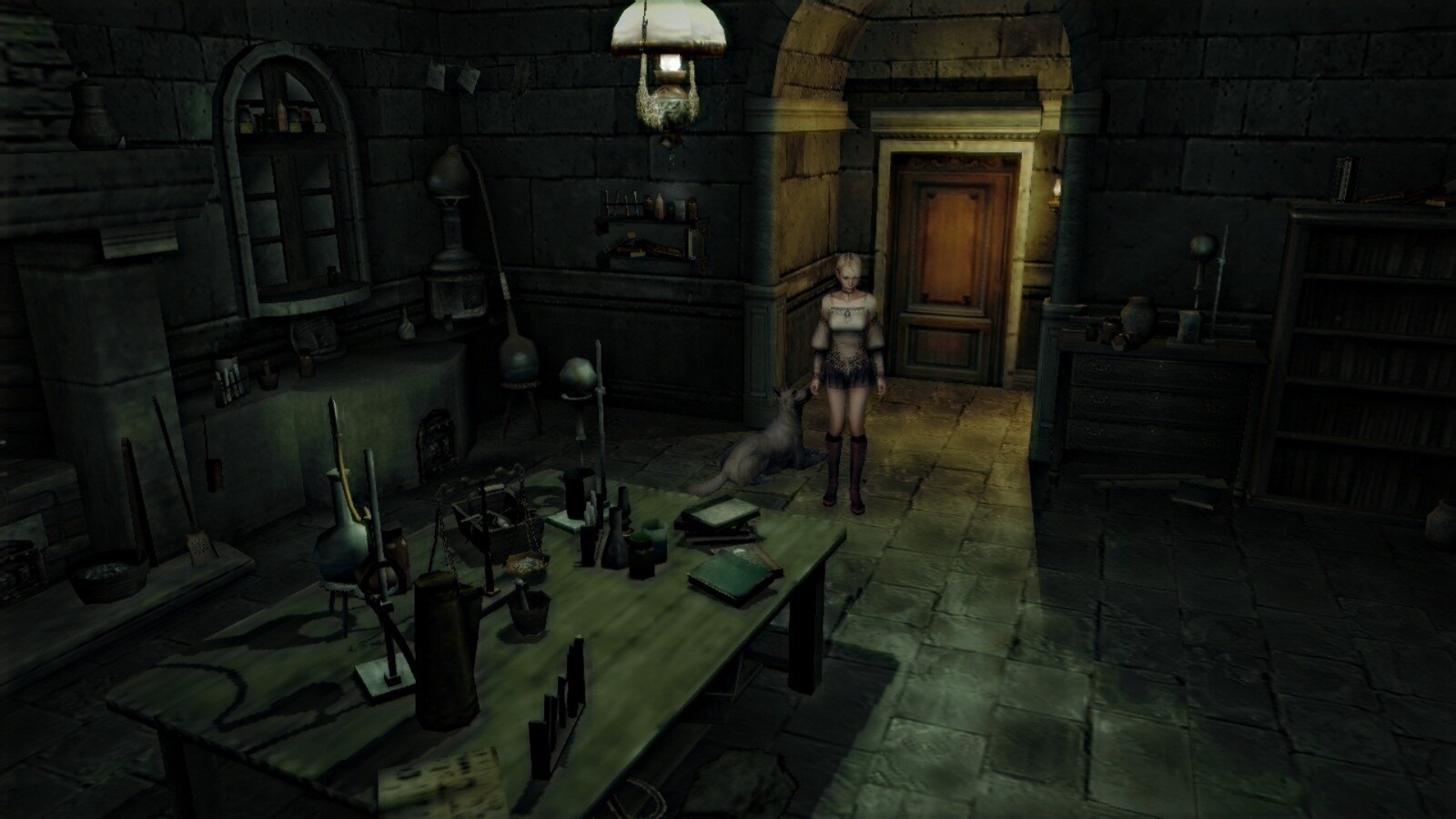 Explore the dark locations of the old castle to find Hewie the dog and continue your journey. But be careful, as you may encounter a wide variety of inhabitants – from strange but neutral to those desiring your death. Command your dog, construct weapons and run away to understand why you are here. And to make things even more realistic, the game features special effects indicating the level of the heroine's panic, making it an entirely torturous experience.
Key features
Play as Fiona and discover the secret of the old castle
Explore and solve puzzles
Use the help of Hewie, the dog
Fight your enemies or run to survive
Forbidden Siren 2
| | |
| --- | --- |
| Release date: | 2006 |
| Genre: | Survival horror |
| Developer: | Japan Studio |
When a group of survivors ends up on an unknown island, it looks like they'll be able to make it. However, it soon turns out that this cursed place conceals more than one dark secret.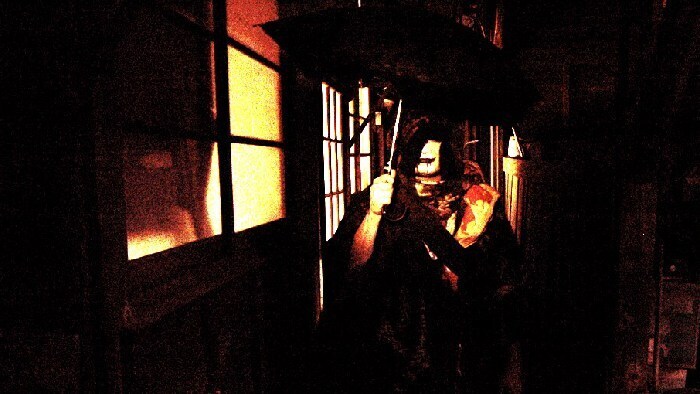 Explore Yamijima island to learn why you found yourself in this gloomy place. Lead a group of survivors, each with their own goals and motives. Some will want to escape, while others will get carried away by numerous puzzles. Use their unique qualities, collect items and fight against two species of monstrous terrors whose only goal is your death.
Key features
Play the second part of the terrifying survival horror game about Yamajima island
Manage the actions of a group of people and try to survive
Explore to collect clues and items
Use the light to fight grotesque creatures
Alone in the Dark: The New Nightmare
| | |
| --- | --- |
| Release date: | 2001 |
| Genre: | Survival horror |
| Developer: | Darkworks |
It is a classic survival horror where you can lead two heroes' actions to start an unfair fight between light and shadow. Travel to the mysterious Shadow Island and discover a new level of evil in this terrifying gameplay.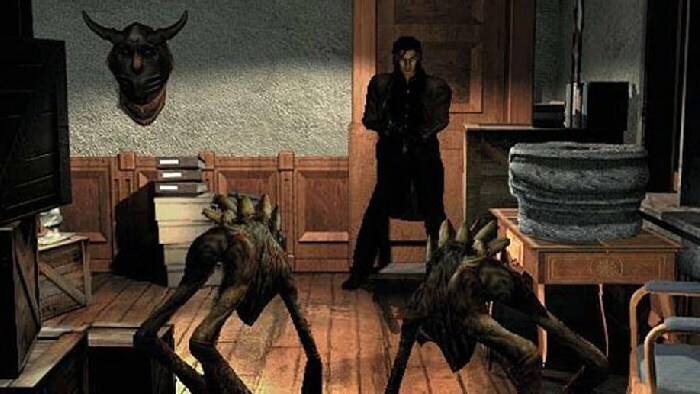 Edward Carnby and Aline Cedrac set off on a mysterious island to discover its secrets and investigate the disappearance of Charles Fiske. Pick one of the heroes and witness their shocking stories as you explore uncharted territory overrun by lizard-like creatures. Light is your only weapon, so do whatever you can to access it in the scariest moments.
Key features
Discover the fate of two heroes trapped on a creepy island
Explore and seek clues
Fight with weapons and light
Solve puzzles to see the following chapters of this terrifying storyline
Obscure: The Aftermath
| | |
| --- | --- |
| Release date: | 2007 |
| Genre: | Survival horror |
| Developer: | Hydravision Entertainment |
It is a continuation of the adventures of the heroes from the earlier installation in the series, presenting their fate in college. With memories of the previous massacre almost entirely forgotten, strange new events indicate the start of something even worse.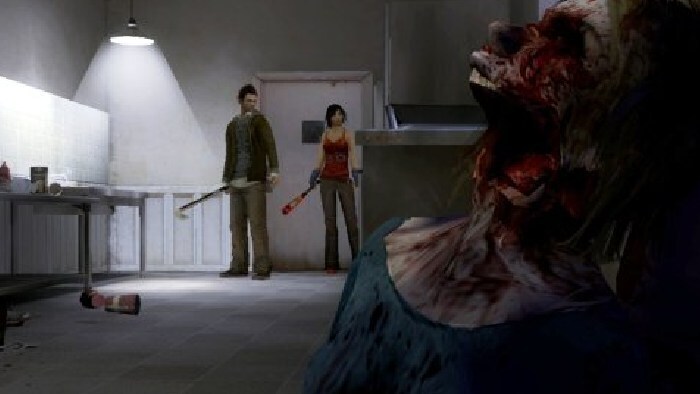 Tormented by visions that have come true, the heroes find themselves at the heart of a new adventure with brutal scenes and hideous creatures thirsty for their blood. Manage the actions of two-person teams to find other students and help them in this tragic situation. Explore, collect weapons, run and discover the origins of nightmarish visions. Obscure: The Aftermath is an exceptionally spooky title, enriched with atmospheric symphonic music. If you are doubtful if you want to play it alone, invite your friend to the co-op multiplayer!
Key features
Play the second part in a group of students' spooky adventures
Explore the campus and discover the secrets of strange visions
Help other students and fight monstrous beasts
Play solo or in multiplayer
Constantine
| | |
| --- | --- |
| Release date: | 2005 |
| Genre: | Action-adventure |
| Developer: | Bits Studios |
Play as the legendary Demon Hunter in the video game adaptation of the epic movie of the same name. With Keanu Reeves in the leading role!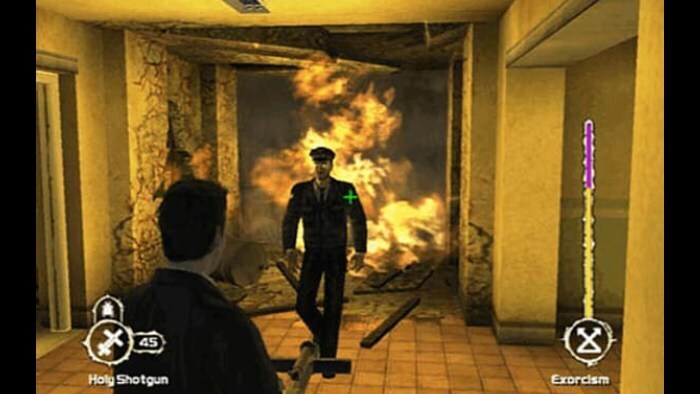 John Constantine knows hell well, so now he will do anything to help ordinary people avoid such a fate. Blessed with paranormal forces, the protagonist conducts supernatural investigations to bring all hellish creatures back to the underworld. But this time, the new adventure is different, and everything hints that together with a young policewoman, he will have to solve the most challenging case of his life.
Key features
Play as John Constantine and lead a supernatural investigation
Examine the case of a young policewoman's sister's suicide
Uncover a dark secret that threatens all Los Angeles citizens
Explore and complete tasks to reveal the following chapters of the story
Hungry Ghosts
| | |
| --- | --- |
| Release date: | 2004 |
| Genre: | Adventure |
| Developer: | Deep Space |
Play a heartbreaking vision of the afterlife based on ancient Buddhist beliefs about the Six Realms. Now you are also dead and must decide what happens to your soul next.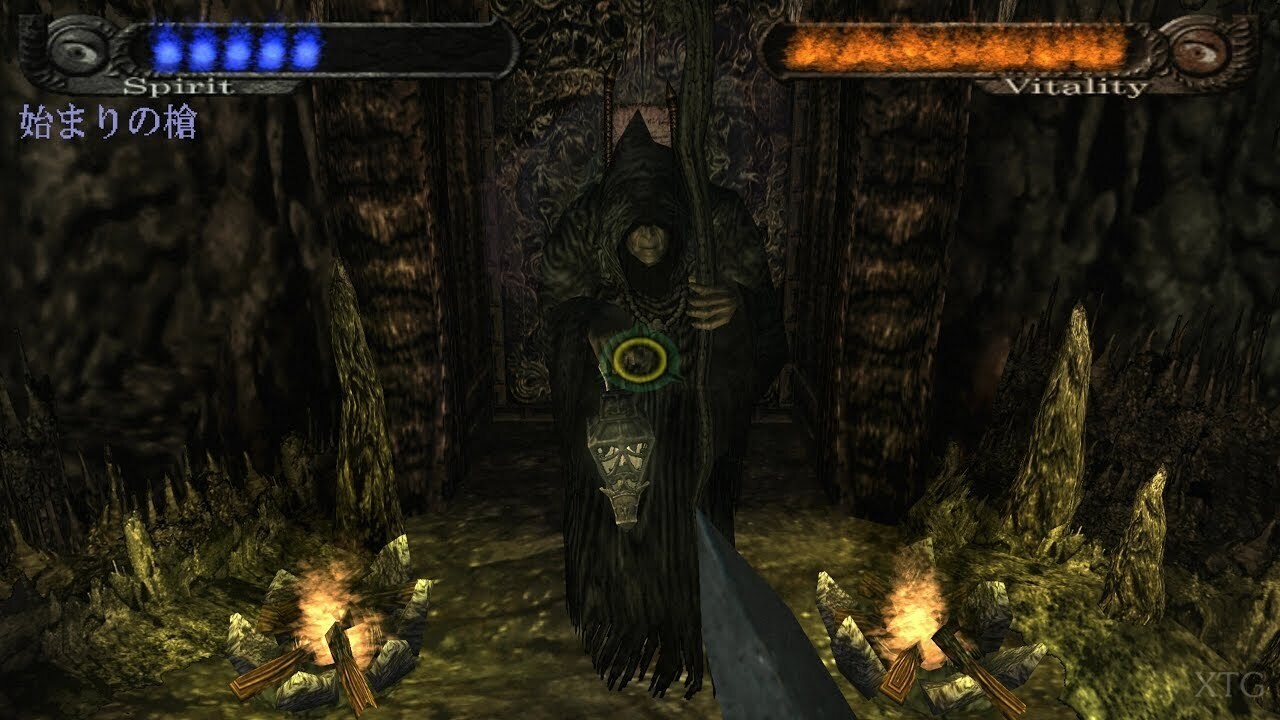 Death says that for killing too many people, you deserve eternity in Hell. But you can still redeem your sins by proving your worth in a village inhabited almost entirely by the souls of your victims. Explore, fight and discover the secrets of the dead to accept your destiny. It's a short but addictive gameplay featuring life-and-death matters, highly disturbing visuals, and realistic sounds guaranteeing shivers down your spine.
Key features
Play a horror game based on Buddhist beliefs
Start an adventure in Hell and prove your worth
Explore and fight powerful specters
Complete tasks and find better and better weapons
The Thing
| | |
| --- | --- |
| Release date: | Third-person |
| Genre: | survival horror |
| Developer: | Computer Artworks |
It is a unique continuation of John Carpenter's movie of the same title. Get carried away by an unforgettable atmosphere of panic, distrust, and fear in the confined spaces of an Antarctic research station.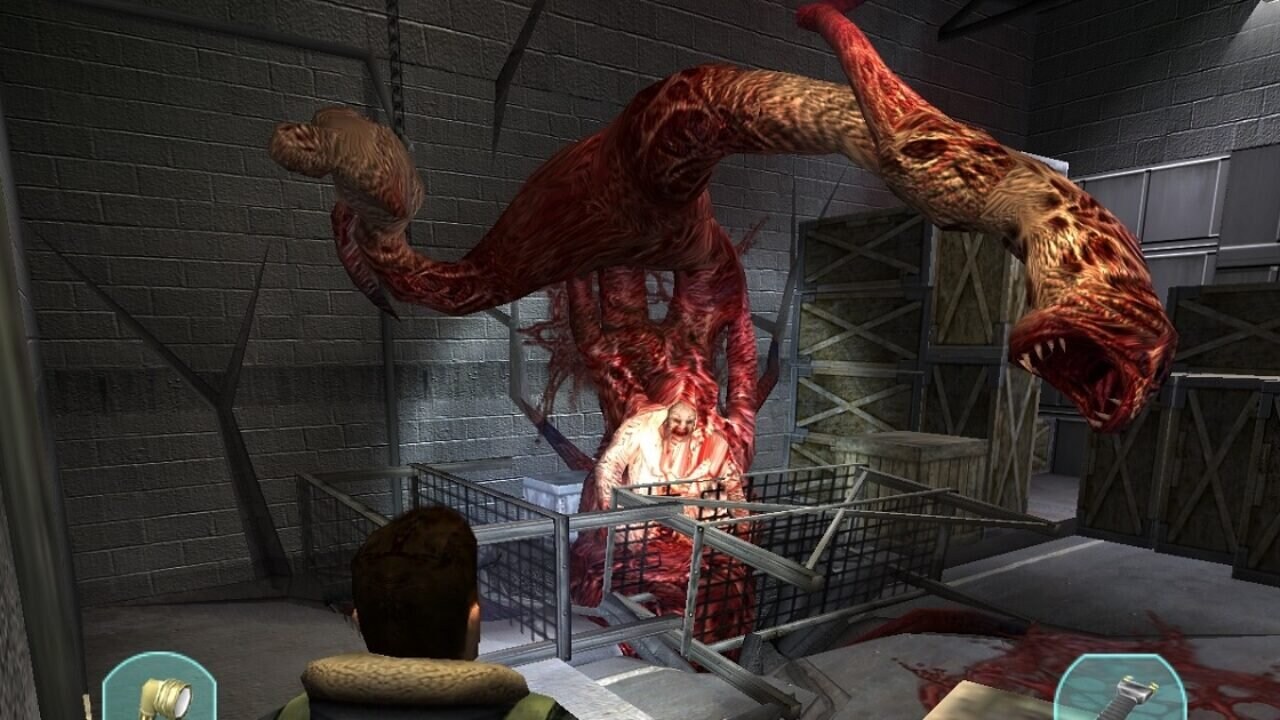 All scientists are dead by the actions of an alien being able to imitate its victims. Now members of the military unit are going to Antarctica. Once there, they discover previous events and various traces of dead scientists. Soon, they will stop trusting each other – and it is only up to you who will die and who can survive this unimaginably risky mission.
Key features
Play a survival horror sequel to the famous movie of the same name
Explore a devastated research base and give orders to your teammates
Shoot to survive
Monitor your health and trust no one
Resident Evil 4
| | |
| --- | --- |
| Release date: | 2005 |
| Genre: | Survival horror |
| Developer: | Capcom |
The president's daughter is missing, and only Leon S. Kennedy can rescue her from the kidnappers. But as soon turns out, they are unordinary criminals, and a trip to Spain becomes the riskiest mission in the hero's life.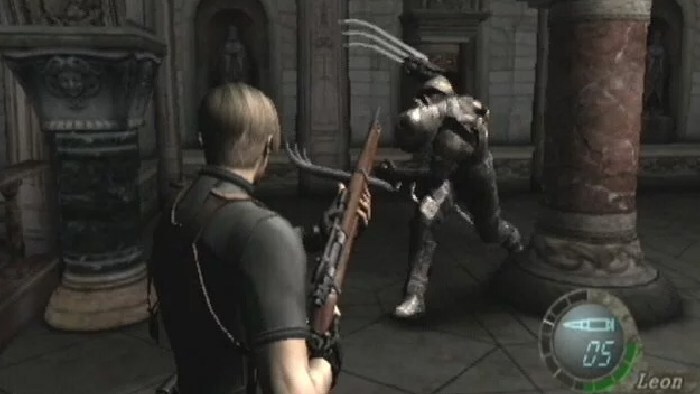 Forget the classic zombie hordes from previous installments in this horror series. It's time to confront an entirely new threat – the infected inhabitants of a village ruled by a mysterious cult. This time your opponents will be more intelligent and faster, and you have to do whatever it takes to protect the president's daughter and unravel the secret of this cursed place.
Key features
Play the fourth installment in the iconic series from Capcom
Explore a Spanish village and discover its secrets
Fight the infected monsters and find the source of the virus
Kill enemies and protect the president's daughter before it's too late
Something makes the older games a bit scarier. Today, with excellent visuals and realistic sounds, horror video games lose some of this particular charm. And then? Just think of those graphically twisted creatures, delayed audio, and surprising bugs that added some crazy element of surprise to the standard gameplay. Like the first Silent Hill, with the fog introduced because PlayStation couldn't generate larger terrain images. Now, this feature is iconic in the entire series! Yes, these games were just unpredictable, which is why PS2 scary games are an excellent choice for any cozy gaming night.