If you're a fan of competitive gaming, then this article will be just right for you. Below we present the list of the best PvP games you can play in 2021. While most of us are still socially distancing, spending an hour or a few playing against other online players might be an excellent way of socializing safely.
On our list, you'll find not only the most recent titles but also older games that still hold up to the newest releases. These games represent various genres – from turn-based RPGs to fast-paced shooters – so you can be sure you'll be able to find something for yourself.
Be ready to fight in these games
| | Game | Release | Genre | Sale | |
| --- | --- | --- | --- | --- | --- |
| | Tekken 7 | 2017-06-01 | Fighting | 87% | Read more |
| | Sid Meiers Civilization VI | 2016-10-20 | Economy | 93% | Read more |
| | Rocket League | 2015-07-07 | Race | | Read more |
| | Star Wars: Squadrons (Origin) | 2020-10-02 | Action | 80% | Read more |
| | Star Wars: Squadrons | 2020-10-02 | Action | 71% | Read more |
| | Playerunknowns Battlegrounds Pubg | 2017-03-23 | Adventure | | Read more |
| | Apex Legends - 1 000 Apex Coins (Origin) | 2019-02-04 | FPS | | Read more |
| | Apex Legends | Champion Edition (Origin) | 2020-11-05 | FPS | | Read more |
| | Counter Strike: Global Offensive Prime Status Upgrade | 2012-08-21 | Action & Shooter | | Read more |
| | EA Sports FIFA 21 | 2020-10-09 | Sports | 79% | Read more |
| | EA Sports FIFA 21 (Xbox Series X) | 2020-10-09 | Sports | 72% | Read more |
| | Sea Of Thieves Xbox Live Key Global | 2018-03-20 | Adventure | 55% | Read more |
| | Mordhau | 2019-04-29 | Indie | 73% | Read more |
| | Forza Horizon 4 (Xbox) | 2018-10-02 | Racing | 75% | Read more |
| | Forza Horizon 4 | Ultimate Edition (Xbox One, Windows 10) | 2018-09-28 | Racing | 66% | Read more |
Tekken 7
| | |
| --- | --- |
| Release date: | 2 June 2020 |
| Genre: | Fighting |
| Developer: | BANDAI NAMCO Studios Inc. |
The long-running fighting series keeps the momentum going with its latest installment. Featuring the conclusion to the Mishima family saga and new, interesting characters, Tekken 7 is the perfect title for those who want to test their fighting games skills against online opponents.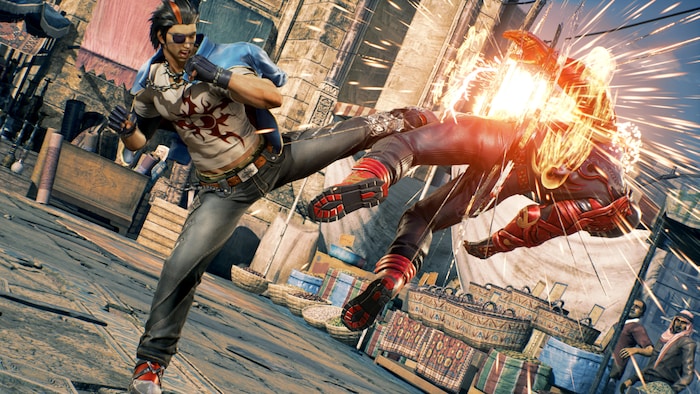 Like many current fighting games, the seventh installment of the Tekken series largely focuses on online matches. Fans of the single-player won't find much to do in this game – Story Mode and Treasure Battle mode are the only ones that allow the player to fight against the computer. Tekken 7 offers both local and online multiplayer. In the latter, the player faces the best Tekken fighters, climbing up the leaderboards and gaining new titles as their rank increases. Tekken 7 features over 50 playable characters, both classic fighters and newcomers, so the players will have a lot to choose from to reach the title of King of the Iron Fist.
Key features
A dramatic finale to the saga of the Mishima clan
An online-focused gameplay modes
Over 50 playable characters representing different fighting styles
Robust customization options to make your fighter stand out from the crowd
Civilization VI
| | |
| --- | --- |
| Release date: | 21 October 2016 (PC), 22 November 2019 (PS$, XONE), 16 November 2018 (Switch) |
| Genre: | Economy |
| Developer: | Firaxis Games |
Civilization VI gives the player another chance to lead their people towards prosperity and greatness. With new mechanics and multiplayer options, the sixth installment of the series will test your strategic skills against other online leaders.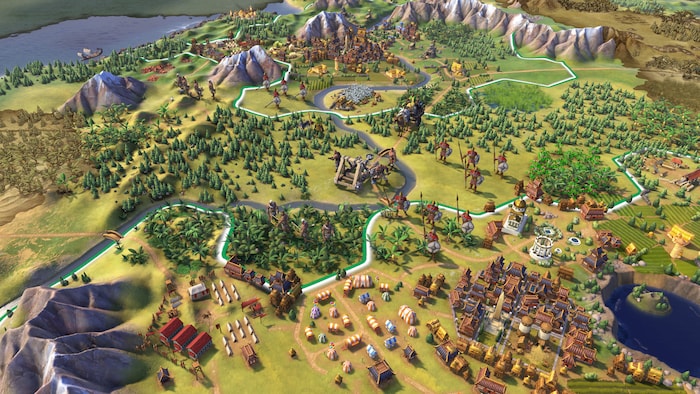 The general gameplay of Civilization VI is very similar to the previous installment of the series. The player is still tasked with expanding their civilization's influence over the game map, either by diplomacy or war with other nations. New mechanics introduced in Civ VI include improved Civics, which allow for an easier Cultural victory, and remodeled research, through which the player can develop new technologies in a more streamlined manner. The multiplayer of Civilization Vi pits the players in different scenarios, ranging from rivalries of ancient civilization to post-apocalyptic skirmishes. The rules of the game remain the same, so even the players who had only played the single-player mode will find themselves right at home.
Key features
Lead your civilization towards a glorious future
Explore and expand across the game world
Deal with other nations through diplomacy or war
Participate in various multiplayer scenarios
Rocket League
| | |
| --- | --- |
| Release date: | 7 July 2015 (PC, PS4), 17 February 2017 (XONE), 14 November 2017 (Switch) |
| Genre: | Race |
| Developer: | Psyonix, Inc. |
A combination of a racing and sports game, Rocket League is a perfect title for the fans of both genres. It's a perfect title to liven up a boring evening with its colorful graphics and explosive action.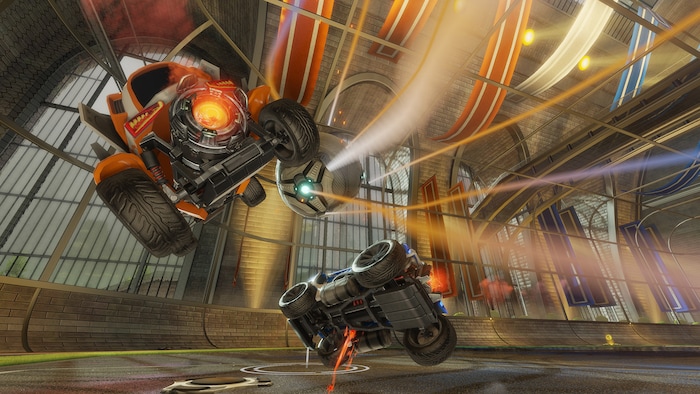 The principles behind the Psyonix game's mechanics are simple – the players drive rocket-powered cars ad try to score goals with a massive, explosive ball. The game features an up to 4-on-4 multiplayer and offers a competitive online mode, where the player's victories and losses influence their rank on the scoreboard. The game includes several modes, inspired by various sports, such as ice hockey, and featuring different physics. If you're a fan of breakneck action and unusual sports, then Rocket League is a game you should definitely try.
Key features
Drive fast and score often in a crazy combination of driving and sports game
Play solo or with your friends through the multiplayer mode
Experience the thrill of climbing the ranks in competitive online gameplay
Try out different modes offering various modifications to the game's rules
Star Wars: Squadrons
| | |
| --- | --- |
| Release date: | 2 October 2020 (PC, PS4, XONE), 3 December 2020 (Series X/S) |
| Genre: | Space combat |
| Developer: | Motive Studios |
The epic dogfights between Imperial and Rebel starfighters return to their roots in Star Wars: Squadrons. If you're a fan of George Lucas's saga and dream of piloting an X-Wing or a TIE Fighter, the Motive Studios game will be perfect for you.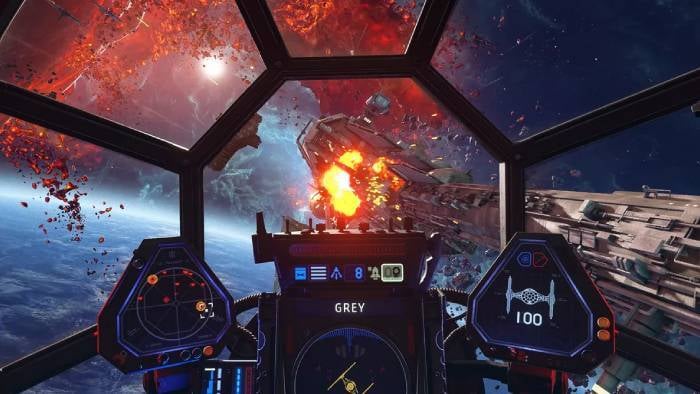 Star Wars: Squadrons continues the tradition of action-packed flight simulators set in the galaxy far, far away. Like Star Wars: Tie Fighter, the player controls one of several starfighters in various combat scenarios. The ships are divided into classes, each of which piots a little bit different. Throughout the mission, the players' job will be to manage the energy output of various ship components: weaponry, shields, engines, etc., in order to respond to the changing battle situation. The game offers a single-player mode, with the story set shortly after Episode VI and two multiplayer modes. In Team Deathmatch, teams of 10 players fight against each other, while in Fleet Battles, five pilot squadrons are tasked with destroying the enemy capital ship.
Key features
Enter the space dogfights between the New Republic and remnants of the Galactic Empire
Choose your ship from one of four classes and maneuver it through treacherous battle locations
Manage different components of the ship, providing power to weapon systems, shields, and engine accordingly
Experience the thrilling online combats of multiplayer modes
PlayerUnknown's Battlegrounds
| | |
| --- | --- |
| Release date: | 20 December 2017 (PC), 7 December 2018 (PS4), 4 September 2018 (XONE) |
| Genre: | Battle royale |
| Developer: | PUBG Corporation |
PlayerUnknown's Battlegrounds is a quintessential battle royale experience. Fans of intense deathmatches on open arenas will have plenty of reasons to enjoy the PUBG Corporation's shooter game.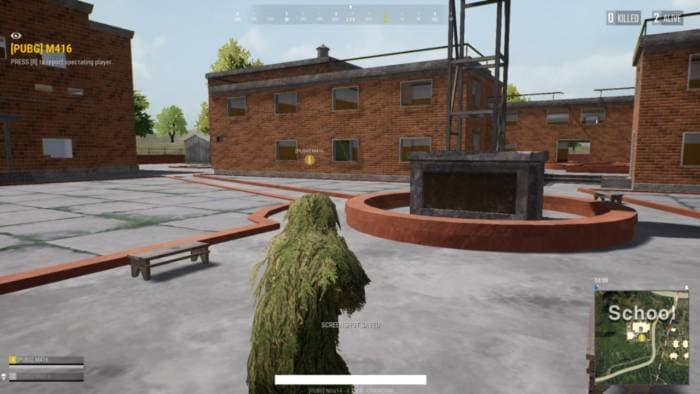 In PUBG, the player's job is to be the last man standing out of up to 100 other participants of a massive, battle royale-style deathmatch. The players can participate in the matches solo or in small teams. The last man or group remaining on the battlefield is declared the round's winner and receives in-game currency to spend on cosmetic items. The players will have to compete against each other, as well as the ticking time – at certain intervals, the battle arena shrinks down, killing everyone who stays outside the bounds for too long. This adds an additional challenge and makes the game more intense – excellent news for the fans of online PvP games.
Key features
Parachute into the battleground and fight your way to being the last man standing
Fight solo or team up with other players to increase your chances
Beware of the shrinking arena – staying out of bounds for too long is bad news
Win rounds and receive currency to purchase new customization items
Apex Legends
| | |
| --- | --- |
| Release date: | 4 February 2019 (PS, PS4, XONE), 9 March 2021 (Switch) |
| Genre: | Battle royale, FPS |
| Developer: | Respawn Entertainment |
Apex Legends offers you the thrilling battle royale first-person shooter action – for free! Fight against online enemies as one of the 16 unique characters, participate in timed events, and unlock new content with Apex Legends seasons.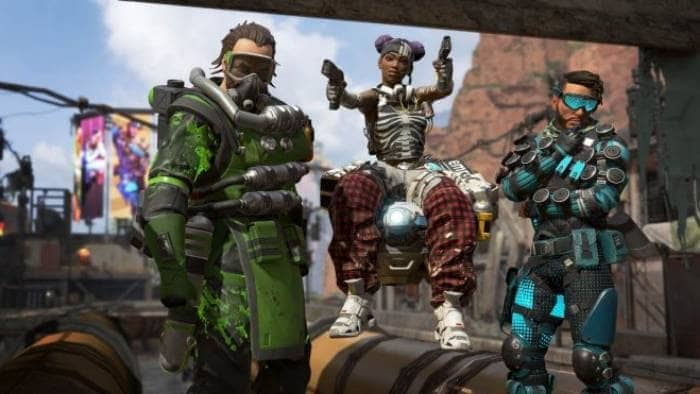 The gameplay focuses on multiplayer battles between up to 60 participants. After selecting their character, the players are dropped into the arena, where they must scavenge for weapons and armor to defend themselves from the enemy. Like PUBG, the battlefield shrinks every few minutes, forcing the players to deal with the opposition quickly. Winning matches records the player with currency and experience points. A unique feature of AL is a system of non-verbal communication called "pings." Players can inform each other about loot locations, signal simple commands, etc. All in all, Apex Legends is a perfect game for those who'd like to experience a decent battle royale gameplay for free (excluding the optional microtransactions).
Key features
Enter the free-to-play battle arena from the creators of the Titanfall series
Play as one of 16 unique characters
Engage the enemy in a battle royale gameplay, featuring various unique mechanics
Gain experience and currency to buy purchase new items
Counter-Strike: Global Offensive
| | |
| --- | --- |
| Release date: | 21 August 2012 |
| Genre: | Action & Shooter |
| Developer: | Valve |
The classic PvP first-person shooter. Counter-Strike: Global Offensive provides the player with decent action and a chance to test their skills against other players in various multiplayer modes.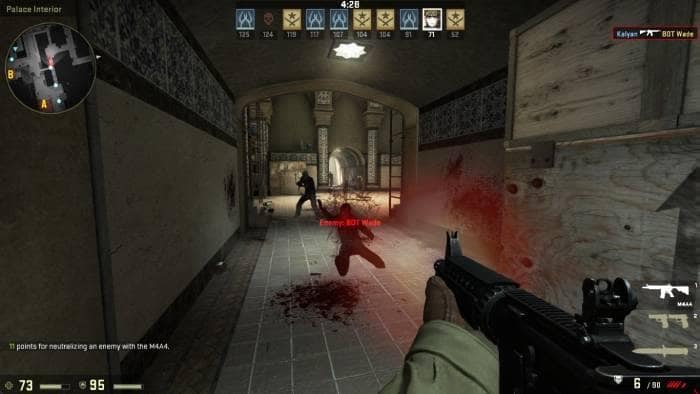 It's hard to come up with new praises for CS: GO. The game is a worldwide phenomenon that won the hearts of millions of players. It has its own e-sports events, global rankings, etc. CS: GO is also one of the most popular games on Steam, constantly placing high in popularity rankings. It's hard to imagine that it started its path to global domination as a Half-Life 2 mod. If your idea of fun is spending a few hours shooting at your friends in multiplayer deathmatch modes, then Counter-Strike Global Offensive should meet your requirements.
Key features
A global multiplayer FPS phenomenon
Play as counter-terrorists and terrorists in multiplayer deathmatch modes
Try different strategies to lead your team to victory
Climb the levels of CS: GO ranking system
FIFA 21
| | |
| --- | --- |
| Release date: | 9 October 2020 (PC, PS4, XONE, Switch), 3 December 2020 (Ps5, Series X/S) |
| Genre: | Sport |
| Developer: | EA Vancouver, EA Romania |
The latest installment of the classic EA Sport's football simulator brings the games even closer to reality. With improved controls, player behaviors, and ball physics, FIFA 21 is an excellent choice for the fans of online sports games.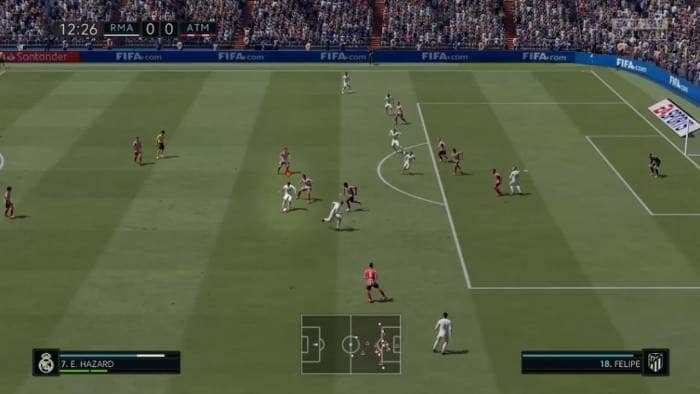 FIFA 21 doesn't reinvent the wheel when it comes to the gameplay mechanics. But a series of updates it does introduce to the gameplay warrants taking a closer look. Firstly, the online FIFA Ultimate Team Mode had been slightly revamped, offering the option of co-op play in Division Rivals, Squads, and Friendlies modes, as well as expanding its FUT Champions ranking from Top 100 to Top 200. The street games-oriented FIFA Volta mode has been expanded with new star players and arenas. FIFA 21 is a good choice for those who are looking for something fresh yet still familiar, as far as the football games go.
Key features
Play as the best footballers in the world
Climb up the online leaderboards in FIFA Ultimate Team mode
Unlock new players and complete your dream team
Try your skills in the street version of football in VOLTA Football 21 mode
Sea of Thieves
| | |
| --- | --- |
| Release date: | 20 March 2018 (PC, XONE), 10 November 2020 (Series X/S) |
| Genre: | Adventure |
| Developer: | Rare |
Dangerous waters and even more dangerous tasks await the player in Sea of Thieves. Put your teamwork skill to the test in its multiplayer action0-adventure game, where each player controls a different member of the ship's crew.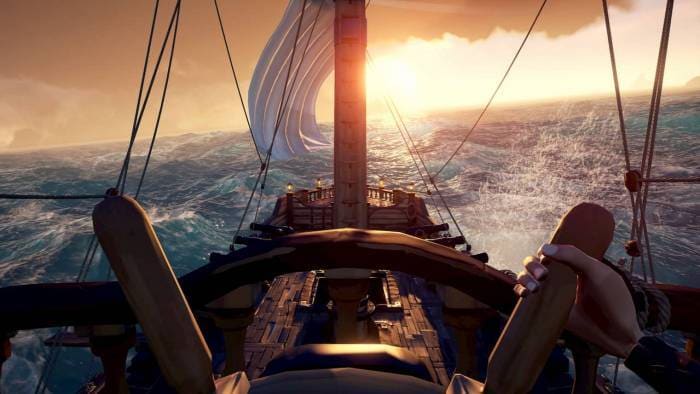 In Sea of Thieves, the player is tasked with performing various missions offered to them by one of three factions: the Gold Hoarders, the Order of Souls, and the Merchant Alliance. Depending on the chosen faction, the player will have to perform different tasks: locating a treasure, battling enemy ships, or delivering goods to a specific location. The missions can be completed by crews of up to four players – the size of the crew determines the type of vessel the player can sail. The players can also choose to explore the game's open world, discover new lands, face new challenges, or simply enjoy the voyage.
Key features
Explore the seas and carry out tasks to price your seafaring skills
Choose the size of your vessel and equip it for the journey ahead
Man the stations to complete various missions given to you by the game's three factions
Enjoy sailing the open-world seas with your friends
Mordhau
| | |
| --- | --- |
| Release date: | 29 April 2019 |
| Genre: | Indie |
| Developer: | Triternion |
Mordhau is a perfect game for those who want to experience realistic medieval combat in a multiplayer mode. Choose one of several match types and take on the tasks thrown at you by the game.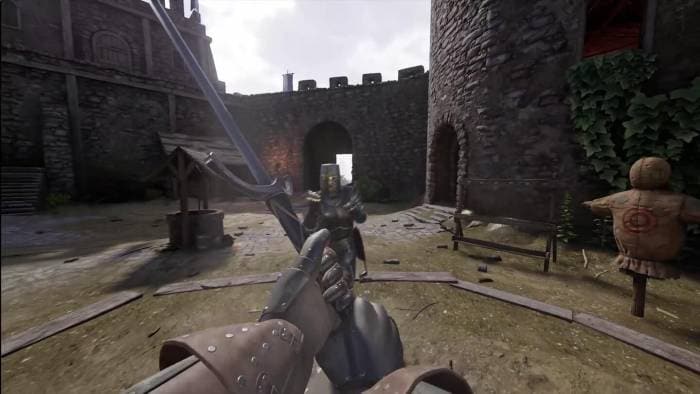 In Mordhau, the player is thrown into the heat of medieval battle. They can choose from various battle modes – each of them providing its own challenges. The modes currently available include solo and team deathmatch;  Frontlines, a mode where 48 players compete against each other in an objective-oriented team deathmatch; and Skirmish, which features round-long permadeath should the player perish at the hands of their enemy. In battle, the players can use various period-accurate weapons: swords, shields, spears, axes, bows, etc. Each weapon handles differently, providing different advantages and drawbacks, making the game much more tactical than it would initially seem.
Key features
March into medieval battle in various multiplayer modes
Choose your weapon and take on your online opponents
Participate in different types of battles
Forza Horizon 4
| | |
| --- | --- |
| Release date: | 2 October 2018 (PC), 10 November 2020 (XONE, Series X/S) |
| Genre: | Racing |
| Developer: | Playground Games |
A game perfect for those who love fast cars and beautiful settings. Forza Horizon 4 offers a competitive multiplayer, where the virtual drives can compete against each other on the tracks set up in rural England.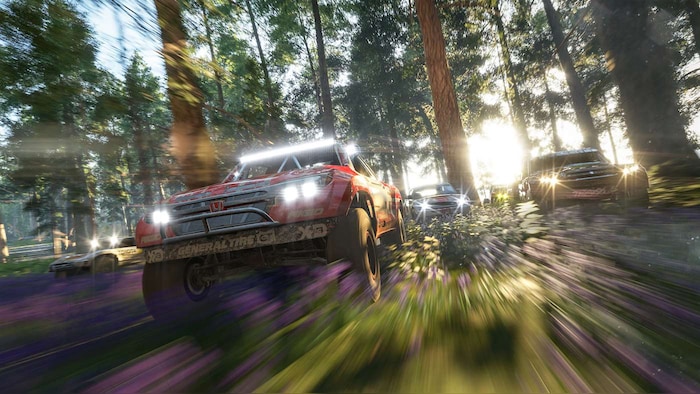 The main selling point of FH 4 is definitely its beauty. The game puts the performance power of PCs and consoles to the test, rendering faithfully recreated car models and stunning locations with impressive detail. The game offers a dynamic weather system and changing seasons. This affects the control of the car, which will behave differently when the road is dry, wet from rainfall, or covered in snow and ice. Forza Horizon 4 offers the player a selection of 700 cars from the top brands such as Ferrari, Aston Martin, Lamborghini, Jaguar, Ford, and others. The game is a real treat for the fans of virtual motorsports.
Key features
Experience the thrill of driving the fastest cars in the world
Choose one of 700 available vehicles and take them for a ride in the cozy British countryside.
Dynamic weather conditions and changing seasons add realism and new driving challenges to the game
Take on other enthusiasts of fast cars in online multiplayer mode
Rust
| | |
| --- | --- |
| Release date: | 8 February 2018 (PC), 21 May 2021 (PS4, XONE) |
| Genre: | Adventure |
| Developer: | Facepunch Studios |
Test your survival skills in one of the most expansive games on our list. Rust will challenge the player's creativity and resourcefulness, as life in this open-world game can be lost not only in battle.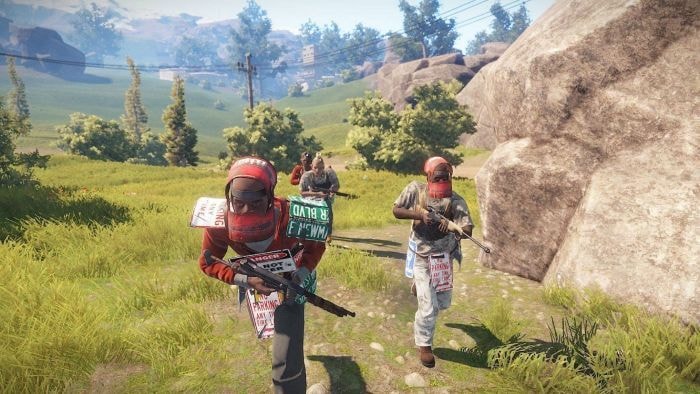 Rust's gameplay mechanics are similar to many other survival/battle royale games. The player is dropped into the open-world environment and has to survive not only against the enemy players and hostile fauna but also the elements. Managing the character's stats, like hunger, thirst, and exhaustion will be crucial to success in the world of Rust. The player will be spending most of the time crafting various items necessary for survival as well as interacting with other players. Making strong alliances might turn out to be as crucial as fending off enemies.
Key features
Explore the open-world arena in search of necessary resources
Craft items and weapons to increase your chances of survival in the hostile environment
Pay attention to the character's stats – in Rust you are as likely to die of starvation as at enemy hands.
Forge alliances with other players and form clans to take on the game together
Let the games begin!
Our list presents only a fraction of PvP games currently available on the market. We decided to present those that would interest the 2021 gamer, who might want something more from a multiplayer game than a simple deathmatch. The games on our list represent different genres – from shooters to RPGs – each offering different variants of multiplayer gameplay. If you're tired of constantly dying in FPS online matches, you might find Civilization VI complex multiplayer scenarios refreshing. And if you find that too boring, you can always try your skills as a pilot of an X-Wing in Star Wars: Squadrons. As you can see, PvP games offer a lot of variety in terms of gameplay – all you have to do is know where to look.