There are moments when you have a spare moment or two that you'd like to spend on a short and sweet gaming session. It's just too bad it might be super difficult to pick a game made just for that purpose, since a lot of these demand much more time than 20-30 minutes.
But fret not! We've selected a bunch of titles that'll scratch just that itch. Let's take a look at these, shall we?
Our criteria? We were looking for some fast games that you can just pick up and play for around 20 minutes, so that you can squeeze them in between chores and other responsibilities. Without further ado, here's what we thought are made for that.
Among Us
| | |
| --- | --- |
| Release date: | 2018-11-16 |
| Genre: | Cooperation |
| Developer: | Innersloth |
This one is pretty much one of the kings of what you might want to call "quick video games." The famous take on the popular game of Mafia, Among Us puts you in the shoes of one of the crewmates somewhere in space. Little do they know that imposters hide among their ranks…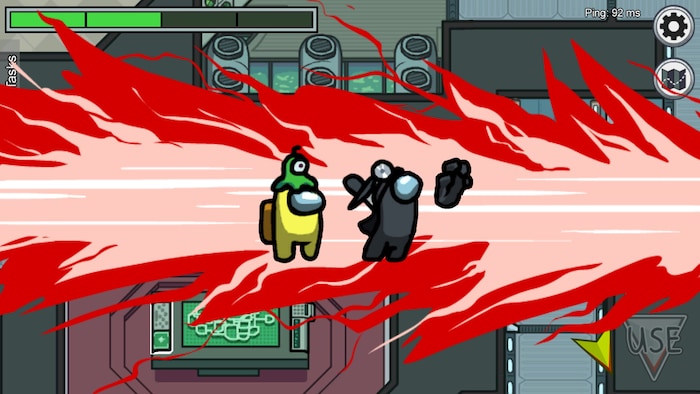 Each session features from four to fifteen players. Up to three of them are the Impostors: deadly aliens whose task is to either kill all the Crewmen or sabotage the critical systems of the ship. Crewmen, on the other hand, must complete all the assigned tasks or eject all Impostors. 
Once someone discovers a dead body, for example, they can call an Emergency Meeting during which everyone votes for the player to be ejected and provide testimonies to prove they're innocent, regardless of whether it's true or not. Among Us is one of the most fun games that you can play in your spare time. Be sure to include it in your summertime activities.
Key features
You play as one of the crewmen tasked with maintaining the ship or space station you're on
There are some deadly Impostors among you as well
The crewmen need to take them out before they kill everybody or sabotage the ship/station
Everyone's being kinda sus here
Stardew Valley
| | |
| --- | --- |
| Release date: | 2016-02-26 |
| Genre: | Adventure |
| Developer: | ConcernedApe |
Virtual gardening is still gardening, right? And it's one of the best summertime activities, hands down. If you're up for some of that, be sure to pick up Stardew Valley, one of the most relaxing games of all time.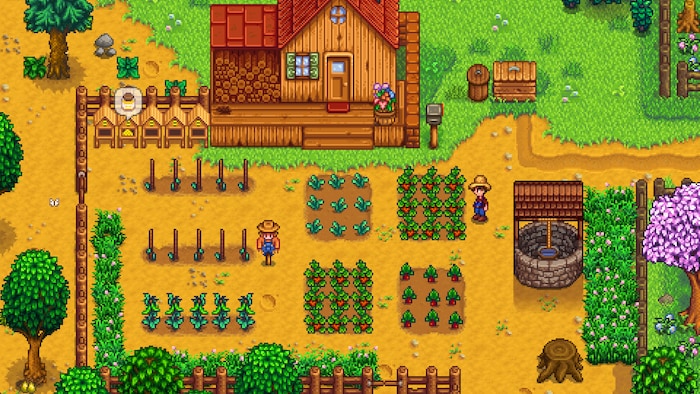 Stardew Valley has you inherit a small plot of land plus a house, to boot, from your in-game grandpa. So, you go to Pelican Town and start farming. First, you need to clear all the rubble and stuff. Once that's done, you can proceed to planting veggies and fruit, raising livestock and so on. You can also interact with the NPCs populating Pelican Town. Heck, you can even marry someone to have them help you out with your farm.
Stardew Valley looks lovely and is a perfect pick for short gaming sessions. You can easily squeeze some tending to crops in between other stuff just to unwind.
Key features
One of the most relaxing games of all time
You get to tend to your own little farm
You can also bond with the NPCs living in Pelican Town
Lovely pixelated graphics
My Friend Pedro
| | |
| --- | --- |
| Release date: | 2019-06-20 |
| Genre: | Indie |
| Developer: | DeadToast Entertainment |
So, there's this talking banana named Pedro and he wants you to kill stuff. If that's not an unusual premise, then we don't know what is!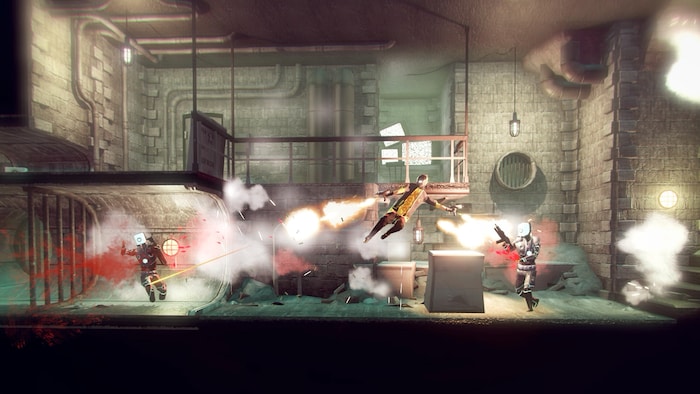 My Friend Pedro has you complete various levels by running around and slaughtering enemies in the most creative and effective ways possible. There's slow-mo, there are some sick parkour moves, there are ricochets and stuff. You can get really inventive here when it comes to obliterating your foes.
So, if you're looking for a quick action game, My Friend Pedro is a perfect pick for short, adrenaline-filled sessions.
Key features
A talking banana coerces you to kill enemies
That's a pretty unique premise, no?
Lots of deadly moves at your disposal
Slo-mo and parkour included
Hearthstone
| | |
| --- | --- |
| Release date: | 2014-03-11 |
| Genre: | Digital collectible card game |
| Developer: | Blizzard Entertainment |
One of the most popular digital collectible card games on the market, Hearthstone is easy to learn and perfect to pick if you're looking for something fun to play in your spare time.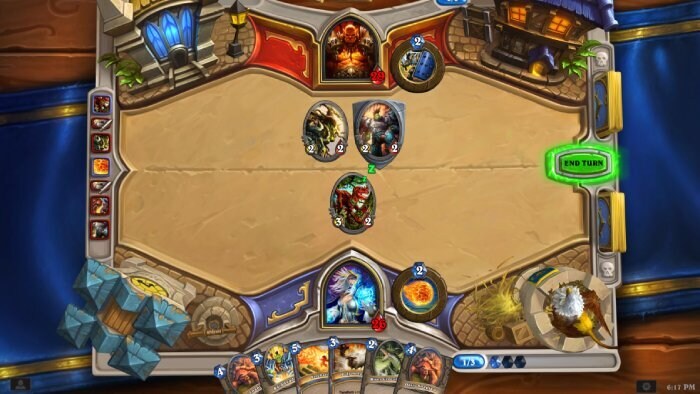 No longer titled Heroes of Warcraft for some reason (probably because it has become recognizable on its own), Hearthstone is now a complex title with plenty of game modes to choose from and expansions that introduced tons of new cards and mechanics. Delving into all that is probably a daunting task at this point, but don't let that deter you from giving HS a shot. You can totally play the game solo or choose the Tavern Brawl mode instead for some quick fun.
Still, even if you're in for the complex stuff here, Hearthstone still is perfect for some short matches that you can squeeze in between other things, especially now that it's been available on smartphones for quite some time now, which lets you access it anytime you see fit.
Hearthstone is a free-to-play game.
Key features
A plethora of cards to collect and build your deck with
Various game modes drawing influences from other genres, including roguelikes and auto battlers
A whole lot of expansions have been released, each introducing tons of new cards which often have an impact on gameplay mechanics
One of the best digital card games on the market, period, and it's free to play!
Slay the Spire
| | |
| --- | --- |
| Release date: | 2019-01-23 |
| Genre: | Indie |
| Developer: | Mega Crit Games |
If you're not into CCGs, but would like to try something card-based, roguelike deck-building games like Slay the Spire might be what you're looking for.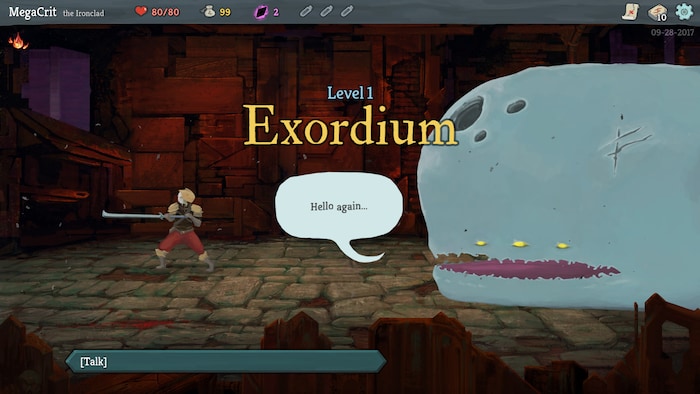 Slay the Spire has you pick one of the four characters with various stats and special abilities who then have to brave the titular spire and defeat various enemies, including a boss at the end. Combat is turn-based and you play cards to attack the opponents and defend yourself. You get a new hand of cards every turn, while the ones you used or didn't use previously end up in your discard pile. As this one is a deck-builder, you need to make sound strategic decisions when it comes to picking cards that will then be a part of your deck.
It's definitely an interesting game to try out, so be sure to include it in your wish lists.
Key features
Your task: brave a spire filled with enemy encounters
You need to build a proper deck to be able to handle all the hazards
Sometimes you need to remove cards or refrain from accepting rewards
One of the best roguelike deck-building games around
Loop Hero
| | |
| --- | --- |
| Release date: | 2021-03-04 |
| Genre: | PG, roguelike, deck-building |
| Developer: | Four Quarters |
Let's be honest, most of the games you can play in 20 minutes will be deck-builders and card games. But that's not much of a big deal, since there are so many gems within this genre, Loop Hero being one of them.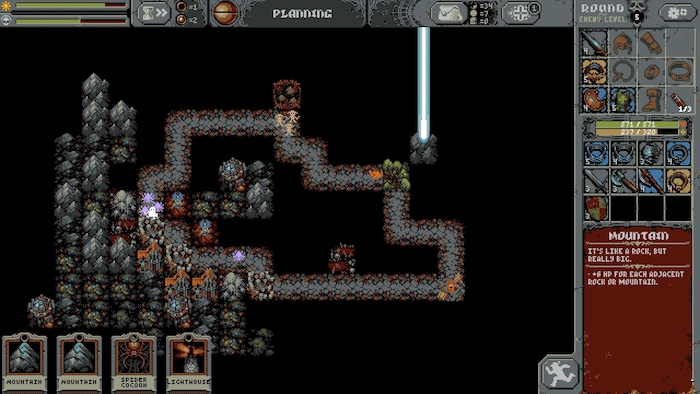 Set in a world destroyed by an evil lich, Loop Hero puts you in the shoes of a hero seeking to rebuild his realm. Each expedition is unique and you get to shape the adventure by using various cards which then place buildings, terrain and enemies on the map. Balancing things is essential to your hero's survival.
All in all, it's a nice take on the roguelike deck-builder genre, perfect for a couple of brief sessions in case you need a breather in between your other duties.
Key features
It's set in a world destroyed by an evil lich
Each expedition is a unique experience, you won't play the same campaign twice
Play terrain, building, and enemy cards to create a path for your hero that is both dangerous and – hopefully – survivable
Each completed loop means reinforcements and upgrades that you can buy using the resources you accumulated
These are just a few of the best games that you can pick up if you're looking for something that you can play for about 20 minutes or so. They're perfect if you're unable to devote more time to gaming. Who said that being busy precludes playing vidya? Be sure to check out our recommendations and until next time, folks!