The racing genre experienced a visible decline in recent years. But today, it's back with five thrilling video games you can't miss!
Want to experience racing adrenaline without leaving your cozy home? No problem! Racing simulators rise like a phoenix from the ashes with increasingly realistic graphics and innovative mechanics. And the best thing is that with such a variety of themes, there is something for everyone. Here, you will find the absolute top five best video games in the genre, so look no further and enjoy your newfound gaming selection.
Best Racing Simulation Games
5 Best Racing Simulator Games You Can Find
Assetto Corsa Competizione
| | |
| --- | --- |
| Release date: | 2018-09-12 |
| Genre: | Simulation |
| Developer: | Kunos Simulazioni. |
This game is the pure definition of realistic racing. As an official GT World Challenge title, it introduces licensed cars, accurate circuits, and challenging modes, including Hot Stint, custom championship, and Superpole.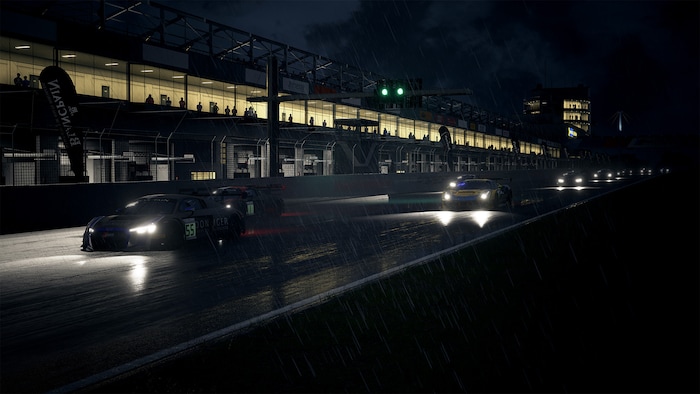 Drive on famous circuits like Silverstone, Imola, or Laguna Seca to discover a new quality level in your favorite racing video game genre. This incredibly competitive title delivers all you need: changing weather conditions, faithful vehicle physics, accurate aerodynamics, and customizable AI. You can try yourself in practice mode or engage in the extensive career mode. Or play multiplayer! Prepare for fantastic rewards, ever-evolving leaderboards, and polished online matchmaking. It all runs on the proven Unreal Engine 4, so expect an experience out of this world.
Key features
Experience the unique GT3 atmosphere
Drive licensed vehicles like BMW M4 GT3, McLaren 720S GT3 or Lamborghini Huracan GT 3 Evo
Focus on realistic tracks featuring changing weather and varying textures
Play solo or in multiplayer
iRacing
| | |
| --- | --- |
| Release date: | 2015-01-12 |
| Genre: | Simulation |
| Developer: | iRacing.com Motorsport Sim |
Created with laser scanning technology, iRacing delivers the most accurate car models and racing tracks. And it's the ultimate choice for anyone seeking a high difficulty level!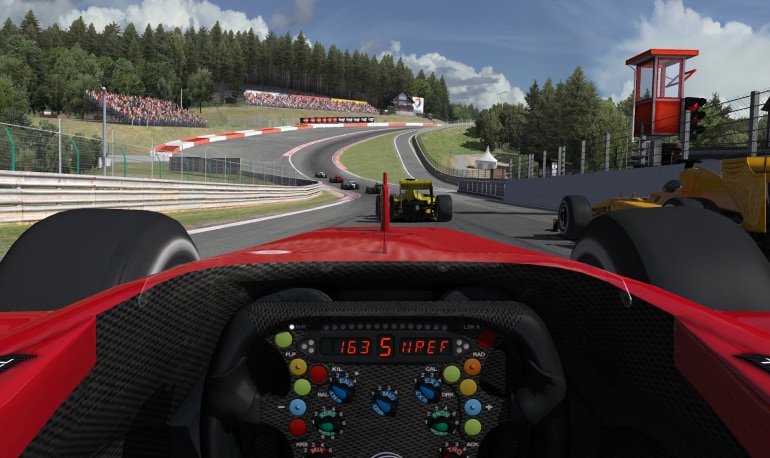 Cooperating with professional racing organizations like NASCAR, IMSA, and Motorsport, the title features over sixty cars and eighty tracks as part of the base game and available DLCs. Prepare for an addictive career mode that will set you at a matching difficulty level to race against competitors of your class. But best of all, the gameplay means participation in seasonal rallies with plenty of legendary races and challenging license classes!
Key features
Play a realistic game for high-difficulty fans
Drive iconic cars like Pontiac Solstice Club Sport, Dallara DW12, or NASCAR Chevrolet Impala SS Xfinity
Start career mode to find matching opponents
Practice your skills and take part in seasonal races
Project Cars 2
| | |
| --- | --- |
| Release date: | 2017-09-22 |
| Genre: | Racing |
| Developer: | Slightly Mad Studios |
Drive nearly 200 different cars on 60 tracks and over 140 challenging layouts! In this simulator, your skills are all that matters.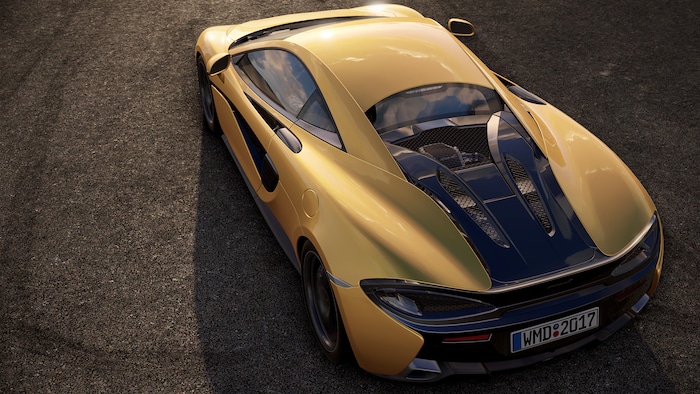 Choose the weather and season to discover the power of nature on the best circuits worldwide. This video game includes full VR and 12K support, so expect the most realistic experience where the tiniest external factor can drastically change the entire race outcome. And you can play it solo or enjoy the fierce competition in multiplayer!
Key features
Play the second installment in the sensational racing sim series
Relish in breathtaking graphics and realistic weather changes
Have fun with a massive selection of different vehicles for every occasion
Play dozens of hours in the single-player campaign or compete with other players in multiplayer
Forza Motorsport (2023)
| | |
| --- | --- |
| Release date: | 2023-10-05 |
| Genre: | Racing |
| Developer: | Turn 10 Studios |
This proven series comes with an eighth installment ready to change your life. For the first time, players can race on so many tracks worldwide!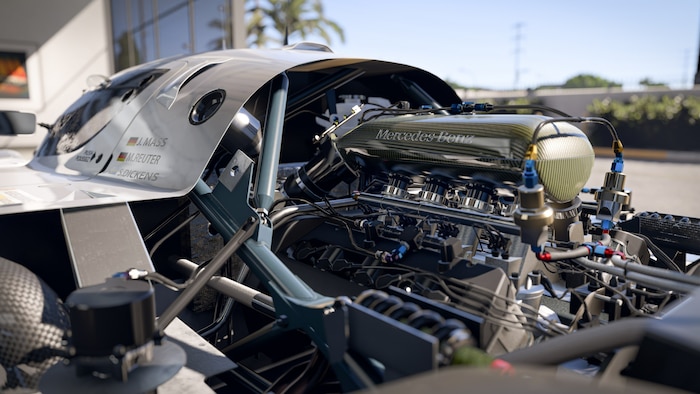 Drive over 500 vehicle models from recent years, including 100 making their first appearance in the series. Featuring ray tracing support and realistic destruction, the game effortlessly earned its place among the best. Choosing from the available locations, you will find familiar ones like Maple Valley, but also completely new – Hakone and Kyalami Grand Prix Circuit. Everything matters in this game: surface temperature, weather conditions, or tire wear. It is the simulator we've all been looking for!
Key features
Play the latest installment in the legendary Forza Motorsport franchise
Drive over a hundred vehicles
Visit the most important routes from around the world
Play solo or in multiplayer
Gran Turismo 7
| | |
| --- | --- |
| Release date: | 2022-03-04 |
| Genre: | Racing |
| Developer: | Polyphony Digital |
With origins in 1997, the Gran Turismo series has evolved into a gaming legend. Recently, the developers gathered all their knowledge to bring you the ultimate experience – Gran Turismo 7!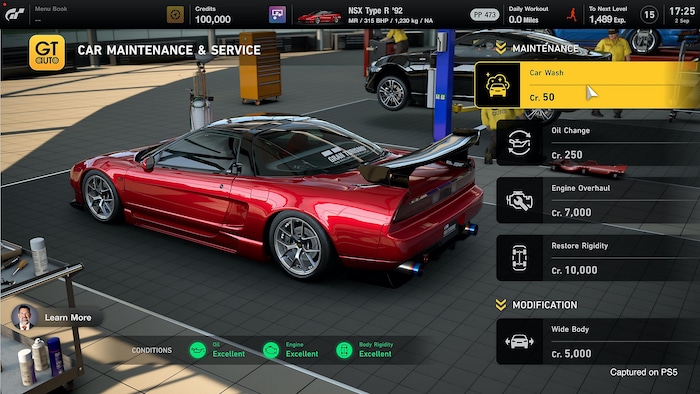 Choose from hundreds of cars from various historical eras and places. In this video game, you can drive on 97 tracks in 34 unique locations – virtual and real. It also allows the most extensive vehicle customization among other simulators. If you have a knack for design, this game will meet your expectations. But that's not all, as only this simulator offers a unique Music Rally mode for enjoying iconic songs and driving as far as possible!
Key features
Enjoy 4K resolution at 60fps with ray tracing
Have fun with realistic physics
Buy new vehicles and upgrade them in customization mode
Discover the adrenaline-fueled Music Rally made for fans of unique challenges
The more realistic the racing game, the better! Especially since this particular genre proves priceless in learning skills needed in the real world. Operating a car is mentally demanding, whether the player is a truck driver or a professional racer. But recent research reveals playing the top games from our list can significantly improve your reaction time, overall attention, and focus on the road. Even professional race car drivers use the best sims to practice their legendary skills. So feel free to follow their example and lose yourself in a genre that makes fun and learning possible.