If you're a sports fan who's really into retro gaming, you'll be pleased to learn that there are tons of fantastic soccer games released in the late 80s and the early 90s that still rock to this day. If you want to relive the nostalgia, check out the list we've prepared for you.
While there are many retro sports games that are worthy of your attention, we've decided to pick five that we think are probably the best in this category. While some of these games were released on arcades only, there are also titles that have made their way to PCs and more modern gaming systems, so that you can still enjoy them to this day.
What's the best old soccer game? Well, there's quite a few picks here, so read on to find out!
FIFA International Soccer
| | |
| --- | --- |
| Release date: | 1993 |
| Genre: | Sports |
| Developer: | Extended Play Productions |
This is the old soccer game that started the best-selling sports series of all time. FIFA International Soccer dropped in 1993 on Mega Drive and received subsequent ports in 1994, which made it become a smash hit in Europe.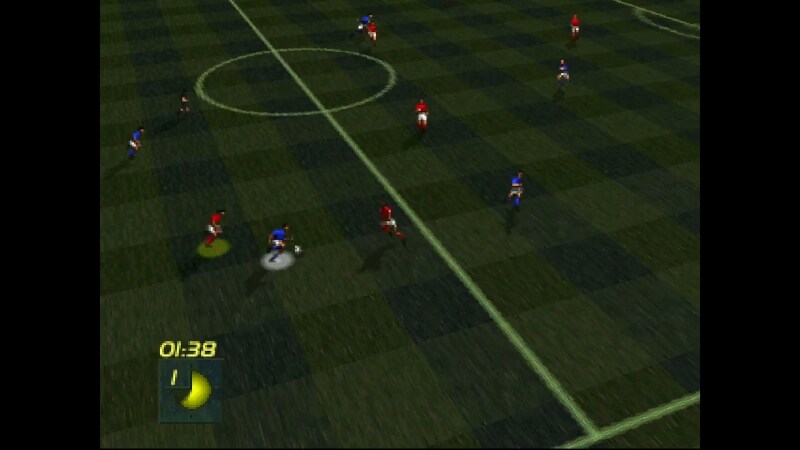 One of the most important features that differentiate FIFA International Soccer from its direct competitors at the time – Sensible Soccer, Kick Off or Tekhan World Cup – is the isometric perspective. Aside from that, its gameplay is rather typical: you can control one of the eleven footballers on your team and switch between them as you fit. What's great about the game, though, is that four human players can join in and control four footballers, even if they're on the opposing teams.
You can choose from four game modes, ranging from exhibition matches through tournaments styled after the FIFA World Cup and similar competitions to knockout games. As far as the players are concerned, they all look the same and have fictional names. But that doesn't change the fact that FIFA International Soccer started a new franchise with a bang and is one of the best soccer simulators of its era.
Key features
Four different modes to try out: Exhibition, Tournament, Playoffs, and League
Seventy six national teams available in total
There's also a team called EA All Stars available
The PC CD-ROM version features commentary by the late Tony Gubba
Back Street Soccer
| | |
| --- | --- |
| Release date: | 1996 |
| Genre: | Sports |
| Developer: | SunA Electronics |
This one is probably the most bizarre title on this list, but it's nevertheless a fun classic that basically turns Street Slam into a soccer game.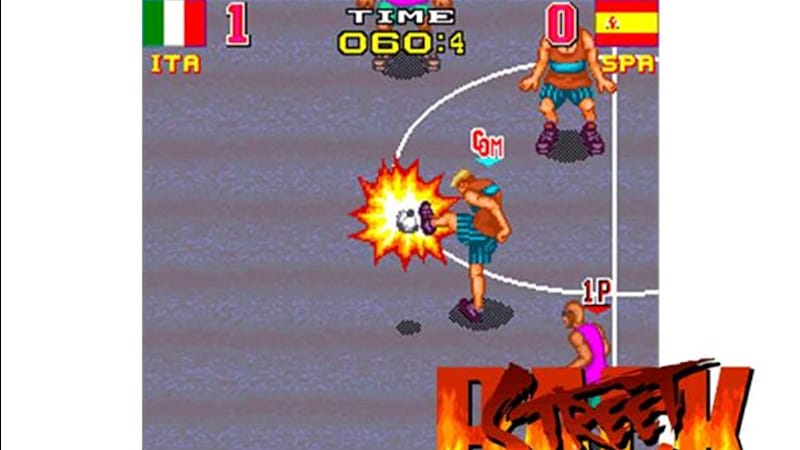 Yes, Back Street Soccer is totally unique in its presentation. This arcade game lets you pick one of the fourteen available teams and lead it to victory in a match consisting of eight rounds. It's often referred to as a "traditional soccer sim," but its presentation is totally unique and unlike any other game in its genre.
More trivia? This is the first and only sports game that SunA Electronics ever developed. Continue screens display famous footballers in the background. Back Street Soccer supports up to four players at once. All in all, it's a nice little game from South Korea that should be remembered on lists like this one.
Key features
Fourteen national teams to choose from
A unique and pretty funny visual style and presentation
Up to four players can play this game simultaneously
It pays tribute to the world's most famous footballers via the continue and game completion screens
World Soccer '94: Road to Glory
| | |
| --- | --- |
| Release date: | 1993 |
| Genre: | Sports |
| Developer: | Rage Software |
Also known as Striker in Europe, World Soccer '94 offers super-fast gameplay and plenty of customization options for the player.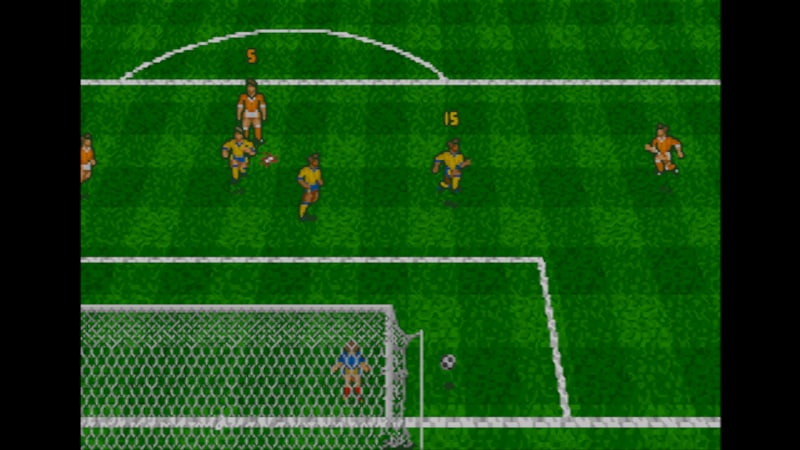 Yeah, the tempo of the game takes some getting used to, as even the slowest setting can be dizzying, to say the least. But once you do, you're in for some good soccer fun.
World Soccer '94: Road to Glory offers like over a hundred international teams (128 to be exact), each with its pros and cons, and – unfortunately – fictional players. The only team missing from the game is Yugoslavia, which was banned from taking part in international soccer competitions because of the military conflicts there.
You can also choose from five different game modes and set up various things, such as the pitch surface. Dry surfaces are faster than the wet ones and so on, so this has an impact on the gameplay. All things considered, it's a pretty fun game that Super NES aficionados might want to check out if they haven't already.
Key features
128 teams to choose from, each with a set of strengths and weaknesses
Five game modes to pick
You can customize various gameplay elements as well
It's a super-fast game, even on the slowest setting
Championship Manager
| | |
| --- | --- |
| Release date: | 1992 |
| Genre: | Sports |
| Developer: | Intelek |
While there were prettier (and probably better) football managers at the time of CM's release, such as Premier Manager and The Manager, none of them started a best-selling franchise. Championship Manager did.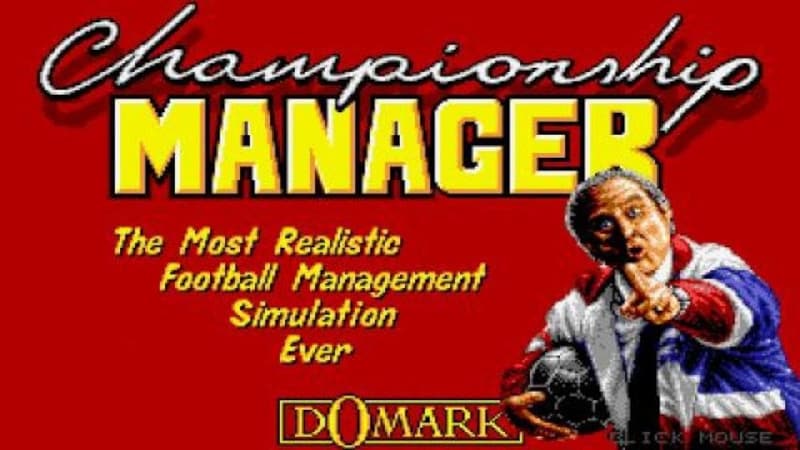 Created by the Collyer brothers in their bedroom and billed as the most realistic football management simulation ever (well, back then, at least), it's definitely not the prettiest game on this list. Since it was written in BASIC, it's pretty basic in the visual department and there are some limitations that the competition didn't have, such as the fact that the teams don't feature any real player names.
Still, the game introduced a major innovation, namely average player ratings that let you see how each player was performing throughout the season. While not a huge success, Championship Manager managed to sell five million copies by 2004 and launched the most successful football manager franchise of the 90s and early 2000s, although it was beaten later on by a rival series, Football Manager, created by the original studio that used to work on CM back in the day, Sports Interactive.
Key features
There are four playable English divisions available in the game, each containing twenty teams as opposed to twenty-two or twenty-four teams in real life
All major English cups are also included, in addition to three European ones
Average ratings for players help you monitor their performance throughout the season
This game started a very successful football manager franchise
Sensible World of Soccer
| | |
| --- | --- |
| Release date: | 1994, 2007 (Xbox 360) |
| Genre: | Sports |
| Developer: | Sensible Software |
The final entry on our list is considered one of the most important video games of all time. Sensible World of Soccer greatly expands upon the gameplay of its predecessor, adding more complexity to the mix.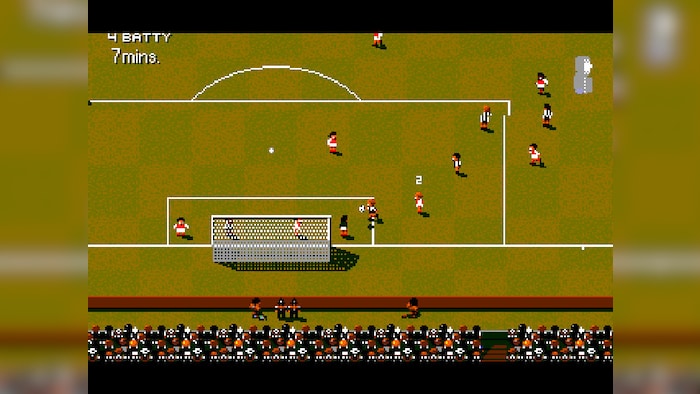 That's right: aside from an arcade soccer game, this one also introduces football manager elements. The career mode lets you manage your club throughout twenty seasons, which includes buying and selling players. Each of these has their own stats which influence the price.
The gameplay is simple, as usual, but there is quite a variety of context-sensitive actions that you can perform. And all you have is eight directions and one shoot key! Sensible World of Soccer is alive and well to this day, with fan tournaments being organized to this day. As you can see, it's a fantastic classic whose legacy lives on to this day.
Key features
A mix of a soccer game and a football manager
Over 1,500 teams and 27,000 players available
Simple, context-based controls
One of the best video games of all time
As you can see, retro soccer games boast quite a lot of fantastic titles, ranging from arcade-style games to more realistic simulators and football managers. If you're a fan of old-school stuff, you'll totally love these. To be honest, these are probably way more fun than today's releases!