Indie games rarely have spectacular graphics due to the limited or even non-existent budget but they can make up for this with their gameplay – small indie developers may pour their hearts and souls into their creations, which may yield incredible results.
These days it's easier than ever to make a game if you've got a solid idea in mind, thanks to the existence of all the modern tools that make game development much more accessible for solo developers and smaller teams.
The list of the best RPG Maker horror games
One such tool is RPG Maker – a convenient piece of software that allows even non-programmers to create their own games in a relatively simple way. You don't even need to know any programming language to use it – you will be working on a higher level of abstraction, where the code is represented by instruction blocks that can be dragged around and connected to each other to make everything work. However, learning how to code will give you much more freedom and will open a lot of new possibilities when it comes to customizing the game and making it stand out from the crowd.
If you love scary stuff, there are some amazing RPG Maker horror games out there – just take a look at the available options on our list down below. Maybe you'll find a source of inspiration there, allowing you to start your own developer career.
Ib
| | |
| --- | --- |
| Release date: | 2012 |
| Genre: | Adventure, psychological horror |
| Developer: | kouri |
The first one on the list is a psychological horror that takes place in a mysterious gallery full of puzzles and creepy stuff going on.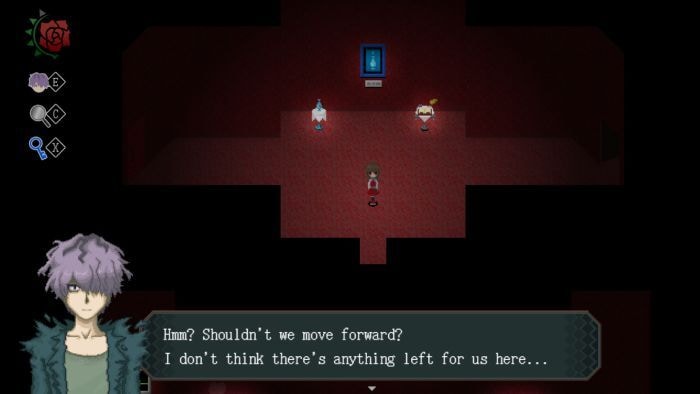 Ib is a simple game focused on exploring an art gallery and unraveling its secrets. What starts as a seemingly peaceful and calming journey quickly becomes an unsettling experience, where you are left on your own with no chance of getting a helping hand. You don't know what's going on, but it's certainly not safe in here, so the quicker you solve the puzzles, the better. The original game was made as freeware, but if you're interested, there is also a remake from 2022 that comes with a variety of new features.
Key features
A horror game set in an art gallery
An unsettling atmosphere that keeps the player company for the entirety of the game
Meaningful player choices that may lead to different endings
Simple but adorable pixel art
Camp Sunshine
| | |
| --- | --- |
| Release date: | 2016 |
| Genre: | Adventure |
| Developer: | Fossil Games |
If you prefer games with more blood and RPG elements, Camp Sunshine could be right up your alley.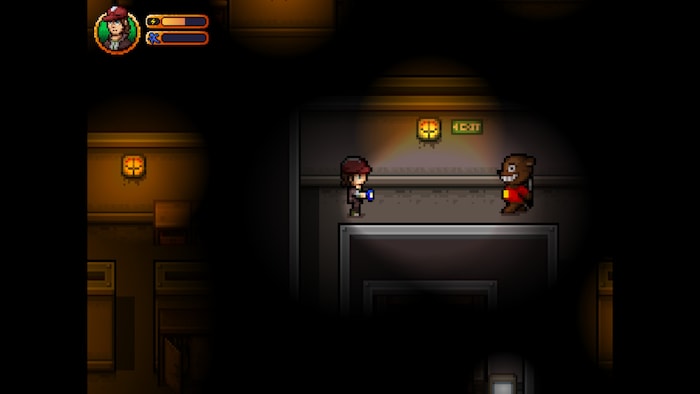 Camp Sunshine starts as quite an innocent and peaceful game – you find yourself at a summer camp, ready to relax and have some fun. What could possibly go wrong? Well, quite a lot, actually. On your very first night, things will already get tense. You quickly notice that there is blood everywhere and it seems that the place became a hunting ground for a serial killer – there's not much time left to figure out what's going on.
Key features
A horror game that takes place at a summer camp
Story-driven experience with a lot of freedom when it comes to exploration
Elements of management – try not to run out of battery for your torch
Occasional jump scares that keep reminding you that you can't feel safe anywhere
Corpse Party
| | |
| --- | --- |
| Release date: | 2008 |
| Genre: | Horror, adventure |
| Developer: | Team GrisGris, 5pb. |
It's not uncommon knowledge that the Japanese are great at making solid horrors – if you share that belief, you must try Corpse Party.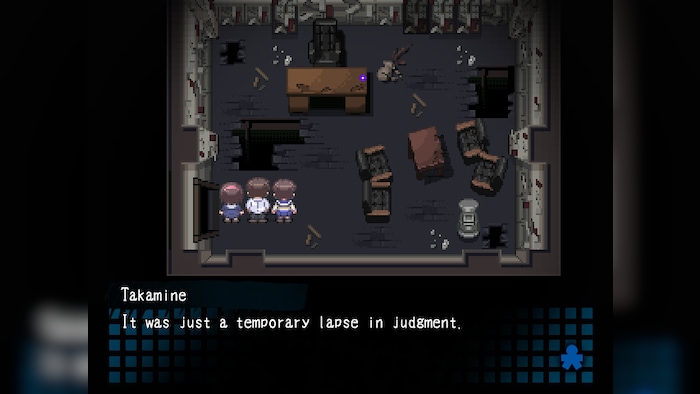 Although Corpse Party is supposed to be a horror game, it feels like one of the popular Japanese visual novels – it's not everyone's cup of tea, so keep that in mind. With that being said, the anime vibes create a unique atmosphere and certainly help to deliver a one-of-a-kind anime horror experience. Corpse Party from 2008 is actually a remake of the original game from 1996 – and it was the original that was made with the use of RPG Maker. If you're looking for the original RPG Maker experience, you should give the older version of the game a try.
Key features
A fun combination of horror and visual novel with strong anime vibes
Addictive story with twists and some humorous dialogues to lighten up the atmosphere
Fully voiced dialogues
Polished and detailed pixel art with retro background music
Ancra
| | |
| --- | --- |
| Release date: | 2021 |
| Genre: | Puzzle, exploration, point & click |
| Developer: | For7s |
Apparently, RPG Maker can be used to make more classic games as well – that's exactly the case with Ancra, a game filled with puzzles and riddles you need to solve.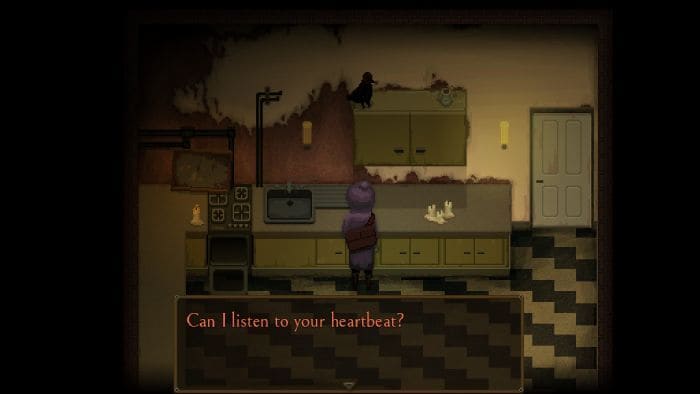 Ancra is a 2021 horror game from a more classic and relaxed side of the spectrum of horrors. It feels a lot like one of the old but gold point-and-click adventure games, where you had to collect various items that could be then used to solve riddles, with the addition of spooky elements that are meant to raise the player's heartbeat. It's not as scary as other horrors on the list, but it's great at keeping the tension high at all times – even when nothing's really going on, you're often on high alert, expecting something unpleasant to happen.
Key features
A classic point & click horror adventure
Open locations that give players some freedom when it comes to exploration
An intriguing story with different alternative endings
Secret unlockables for the keenest and most curious players
The Longing Ribbon
| | |
| --- | --- |
| Release date: | 2000 |
| Genre: | Horror |
| Developer: | Gibmaker |
Considered by some the best horror game made in RPG Maker, the game will surely give you some unforgettable, scary moments.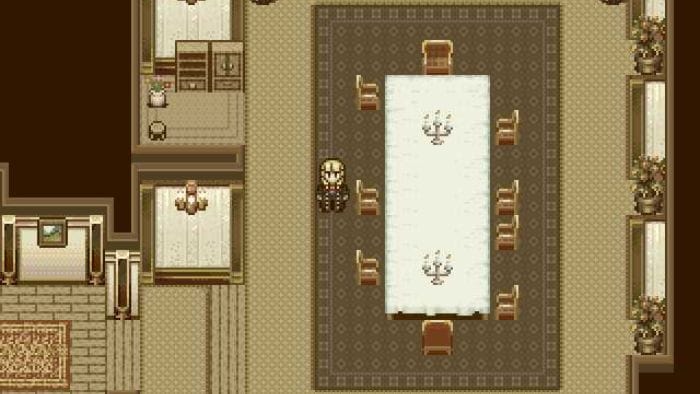 The Longing Ribbon is one of the games that doesn't even try to hide that it was made with the use of RPG Maker – the traditional turn-based combat is present and it's both challenging and fun, which is not an easy feat to achieve, considering how thin is the line between annoyance and enjoyment when it comes to balancing the power of characters and enemies. The game will test your strategy skills – will you be able to keep a cool head and survive the horrors lurking in the shadows?
Key features
An intriguing story that quickly takes an unexpected turn
A prime example of excellent use of the atmosphere that greatly enhances the entire experience
Difficult turn-based battles that require a bit of strategy to beat
Solid pixel-art visuals
The Witch's House
| | |
| --- | --- |
| Release date: | 2012 |
| Genre: | Survival horror |
| Developer: | Fummy |
There are stories about witches living in the forests, waiting for unaware travelers to kidnap them and turn them into cookies. This game, however, is a little bit scarier than a fairy tale.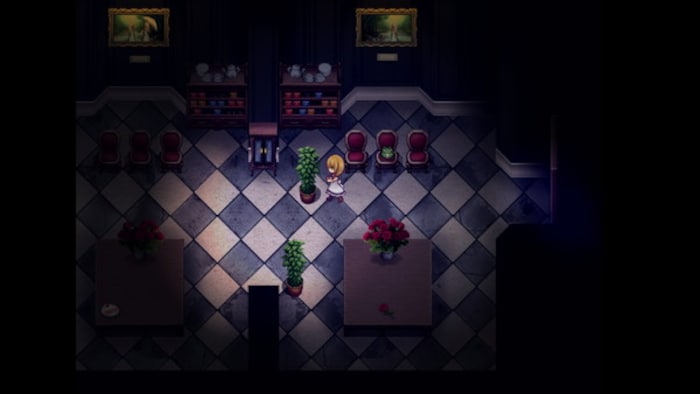 In The Witch's House, you will be playing as Viola who got lost in the forest with no means of escaping – all exit routes were blocked and her only hope is to enter a nearby mansion in hopes of finding some clues. The game revolves around exploring the seemingly abandoned place full of creepy rooms and complex puzzles that need to be solved. It also has a surprisingly good story for an indie game, so it's definitely a must-play if you're into horrors.
Key features
A horror game that takes place in an abandoned mansion
Complex puzzles that are satisfying to solve
An intriguing story that will keep you entertained
An unforgettable atmosphere that strikes a balance between peace and action
Stray Cat Crossing
| | |
| --- | --- |
| Release date: | 2015 |
| Genre: | Horror |
| Developer: | Jurlo, JetPackGone |
Some horror games have a very eerie vibe to them and Stray Cat Crossing is a great example of such a game.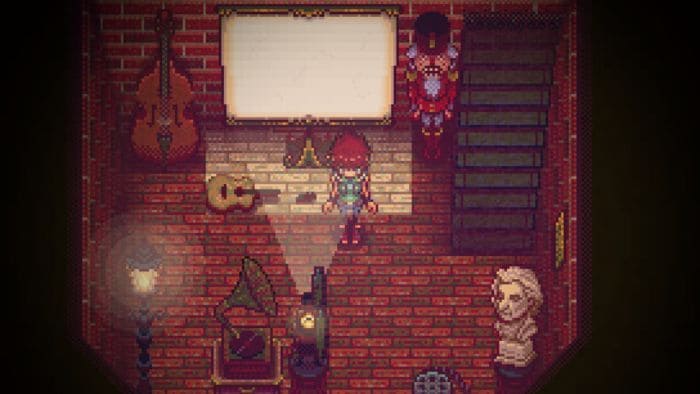 Stray Cat Crossing is certainly not the scariest game out there but it's undoubtedly one of the more unique ones. The game is not afraid of using some jump scares here and there to make things more interesting, but where it really shines is the creepy atmosphere it creates through the use of pixel art, music, and subtle sounds. Get ready for an uncanny experience with twisted creatures and sights taken out straight from the weirdest nightmares.
Key features
A relatively short horror game with a meaningful story
The gameplay focused on solving puzzles and exploring the surroundings
Unsettling and eerie atmosphere
Unique 16-bit pixel-art style
Hello? Hell...o?
| | |
| --- | --- |
| Release date: | 2013 |
| Genre: | Horror |
| Developer: | tachi |
Don't let the rather awkward title fool you – this game approaches the horror genre in its own, unique way, which makes it a title that's very much worth trying.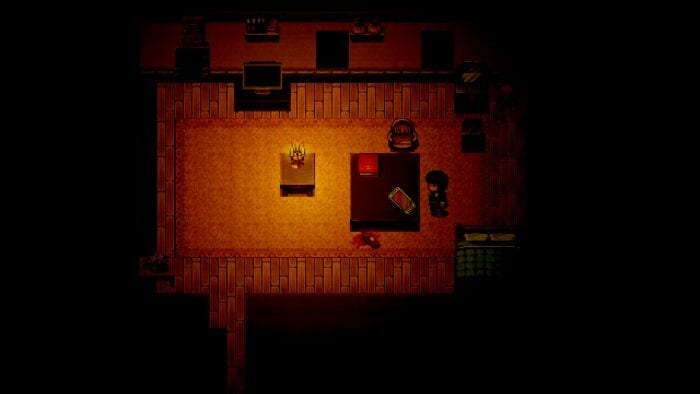 Hello? Hell…o? is a simple horror game that's quite different from other productions in the genre. The game takes place in a room and revolves around repeating a similar sequence over and over again, but each day is slightly different and pushes the story further. Some games like to throw an occasional jump scare now and then, but here jump scares are all over the place. Usually, you would think that after a jump scare you will get some room to breathe, but this game does its own thing, so expect the unexpected.
Key features
A well-thought horror game that will get your heart racing
A unique kind of gameplay that revolves around replaying a similar sequence, each time with some unique twists
Tons of jump scares, often striking the player one after another
A simple but interesting story
Paranoiac
| | |
| --- | --- |
| Release date: | 2011 |
| Genre: | Puzzle, horror |
| Developer: | Uri |
Sometimes things are not what they appear to be at a first glance. Experience the story of Miki Takamura as she's going insane. Or is she?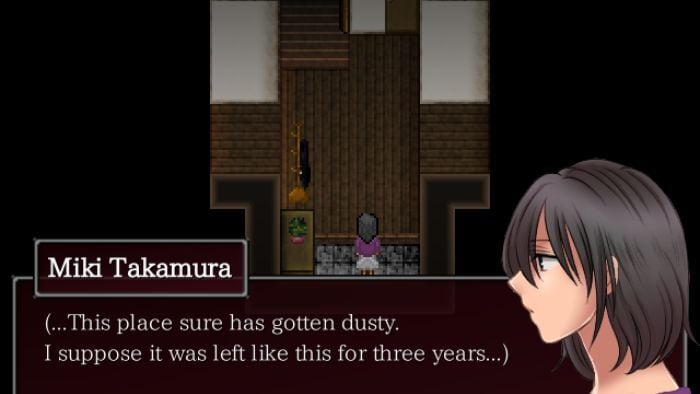 Paranoiac focuses on the story of a young romance novelist. She just moved into a new house and weird things started to happen around her – it will be your job to help her find all the answers she's looking for. This horror RPG strikes a balance between slow and fast-paced sequences, so the exciting and more dynamic parts feel even more entertaining and will surely make your heart go faster. Find out what's going on and beware of unwanted guests.
Key features
A story-driven video game with horror elements
An intriguing experience that explores the theme of supernatural events
Simple but adorable retro pixel-art visuals
Fitting background music that helps to build the atmosphere
Blank Dream
| | |
| --- | --- |
| Release date: | 2015 |
| Genre: | Adventure, horror, RPG |
| Developer: | Kanawo |
The final entry on the list of RPG horror games is Blank Dream – a dark and sad story focused on the suicide theme.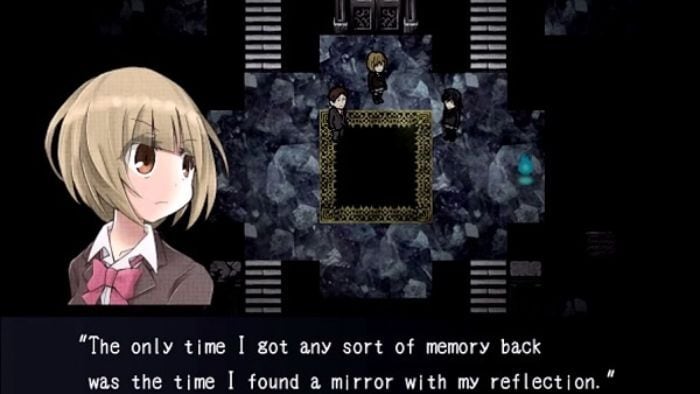 Blank Dream is not a game meant for everyone due to the fact that it touches a rather sensitive subject that may make some people feel uncomfortable or uneasy, but if talking about death and suicide doesn't instantly freak you out, then you should definitely give this one a try. Gameplay-wise, Blank Dream revolves mostly around exploration and surviving through short fast-paced action sequences, but it also has some RPG elements that will test your ability to find a use for a variety of in-game items in order to push the story further.
Key features
A horror game with a dark and sad story
Short, dynamic sequences that require good reflexes and fast thinking
Simple RPG elements
Several different endings
The Best RPG Maker Horror Games
RPG Maker is a very useful tool that can be used to simplify the process of making a game, which gives an opportunity for beginner developers to create their own games without the need to know too much about real coding or programming. You can start turning your ideas into games right away and you can refine your work later as you learn more about game development – it's not necessary to know any programming language to use RPG Maker, but knowing a bit of coding will help you customize the game's mechanics the way you really want, instead of relying entirely on the engine's built-in functionalities.
RPG Maker was used by many indie developers to create tons of successful games, some of which you can find on our list above. Check out our marketplace for some of the best RPG Maker horror games you can play right now and you will surely find something that will suit your taste.