Ah yes, the times of glorious freedom and life responsibilities involving only homework, passing classes and making friends (at least it all seemed that way). If you find yourself reminiscing about your school days, here's a couple of computer and console games that'll help you relive your memories and have some fun while at it. Let's check them out, shall we?
However, we never said anything about these games showing some "normal" schools. That why you can expect all sorts of themes and genres here, ranging from action-adventure titles through horrors to visual novels.
Best Games Set In A School
Bully
| | |
| --- | --- |
| Release date: | 2008-10-21 |
| Genre: | Adventure |
| Developer: | Rockstar New England |
We'll start with one of Rockstar's less known, but fun and pretty great games nonetheless.
Bully is essentially GTA, but set in a school in the fictional city of Bullworth. You play as James "Jimmy" Hopkins, a rebellious student and a juvenile delinquent involuntarily enrolled at Bullworth Academy.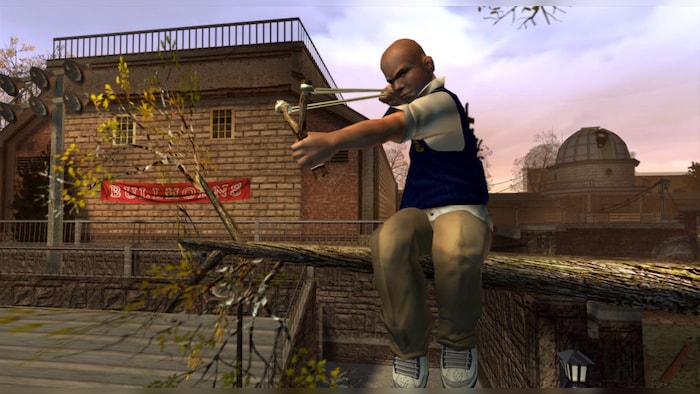 It's an open-world action-adventure game with free roaming, stereotypical school groups and cliques that you can ally yourself with or become an enemy of, skateboards, bikes, scooters and go-karts that can be used to roam around, various main and side missions, and of course getting into trouble with the prefects and the police.
And since you're a student, you need to attend classes. They are presented as a wide variety of mini-games that are required to pass the courses. Completing them gives you new abilities and clothing items, this is the stuff that can come in handy at various points in the game.
Bully is a fun "little brother" of Grand Theft Auto. While it has noticeably aged visually (it wasn't too pretty even when at the time of its release, to be honest) and feels cumbersome at times, it's packed with interesting activities and has a fantastic voice cast and soundtrack, as well as a pretty captivating story. If you're looking for a title that is probably the best "simulation" of a school environment, this might be it.
Key features
It's basically a Grand Theft Auto game set in a school
A fantastic cast of characters with great voice acting, to boot
Tons of fun side missions and activities
Still, it's definitely not for kids
Danganronpa: Trigger Happy Havoc
| | |
| --- | --- |
| Release date: | 2016-02-18 |
| Genre: | Adventure |
| Developer: | Abstraction Games |
And now for something completely different: a murder mystery story set in a school!
A robot bear named Monokuma traps fifteen students in Hope's Peak Academy, giving them a chance to escape, but only if they murder another student and get away with it. You, as Makoto Naegi, are to investigate the killings.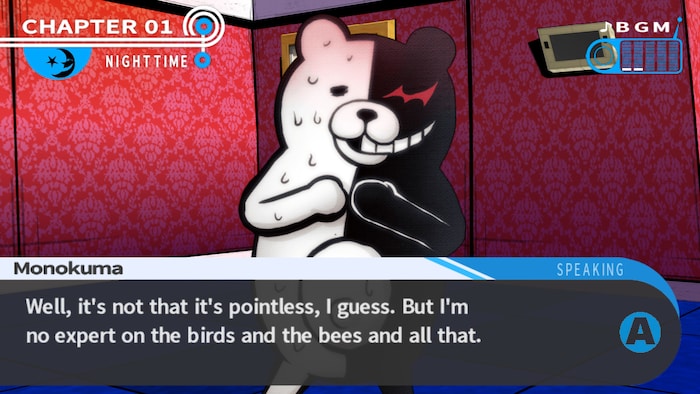 The game's chapters are split into two gameplay styles: School Life and Class Trials. The former has the player explore the school, interact with characters and progress the story, while the latter is a collection of mini-games to determine the culprit.
In this respect the game is pretty similar to the Ace Attorney series. You need to maintain a good Influence level by presenting correct evidence. If you do otherwise, your influence diminishes. If it drops to zero, you lose. There are four mini-game types in total, based on shooting puzzles or rhythm action. All in all, it's a unique experience that was well-received by reviewers and fans alike. If you love Japanese culture, this is a game that you should try out.
Key features
A mixture of a visual novel and pretty crazy mini-games
You'll get to explore Hope's Peak Academy, meet various characters and solve murder cases
Monokuma is delightfully diabolical
Two possible endings
Two Point Campus
| | |
| --- | --- |
| Release date: | 2022 (to be released on 9 August) |
| Genre: | Business simulation |
| Developer: | Two Point Studios |
Made by the same people who are responsible for Two Point Hospital, this upcoming economic sim puts you in charge of building and running a university campus. It's a daunting task for sure!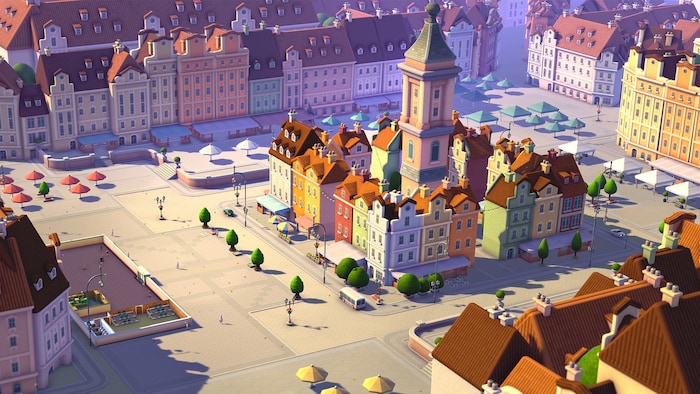 Your job involves building classrooms, lecture halls and libraries, hiring staff – lecturers and janitors, for example, as well as taking care of your students' well-being. But since it's a Two Point Studios' game, you can expect a lot of weirdness and light-heartedness.
Yup, the classes here are anything but ordinary: Knight School (complete with jousting lessons!) or Gastronomy where your students will get a chance to bake enormous pies, for example. It's worth mentioning that each of your pupils has a procedurally generated personality and fall into one of the archetypes.
Two Point Campus is shaping up to be quite a complex game presented in a very simple, accessible form. If you loved Two Point Hospital, you'll probably love this one, too.
Key features
Building your own campus is super accessible and fun
Tons of the weirdest of academic courses and lots of light-hearted humor
The students have distinct personalities and fall into various archetypes, it is jour job to help them unlock their true potential, graduate with honors and make good friends along the way
You'll get to shape the legacy of your university!
Hatoful Boyfriend
| | |
| --- | --- |
| Release date: | 2014-09-04 |
| Genre: | Indie |
| Developer: | Hato Moa |
This one might more of a curiosity, really, but it's been pretty well-received nonetheless.
Hatoful Boyfriend puts you in an elite school for…birds. Of all the games about school, this one might be the weirdest!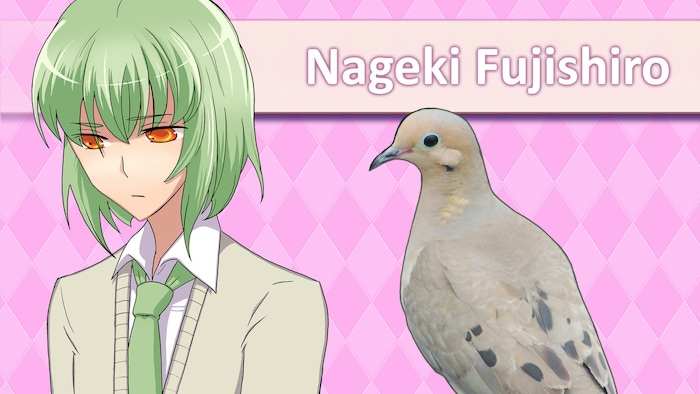 That's right: expect sapient pigeons and other avian species roaming the hallways. What's interesting about it is that you're the only human in St. PigeoNation's Institute. What's even weirder is that the protagonist can actually find love here!
The game itself is a typical visual novel. You just talk to characters and the dialogue lines you pick have an impact on the storyline, which is branching in its nature. This means you can get multiple endings – fourteen in total. There is also quite a story to uncover!
Hatoful Boyfriend is pretty much what you'd expect from a typical visual novel (although there are some hints of turn-based RPGs in here). It's cute, it's interesting, so if you're a fan of the genre, you should be in for a real treat here.
Key features
Fourteen different endings to quite an unusual story
You'll get to romance…sentient birds
There's even an alternate story mode: Bad Boys Love, noticeably longer than any other narrative thread in the primary storyline
You can choose the classes you want to attend, which has an impact on your three stats, required to progress in certain sections
Detention
| | |
| --- | --- |
| Release date: | 2017-01-12 |
| Genre: | Adventure |
| Developer: | RedCandleGames |
And now we have a horror story set in 1960s Taiwan during the White Terror Period (i.e. under martial law).
An interesting period choice, for sure! The game itself is set in a remote school somewhere in the mountains: Greenwood High School.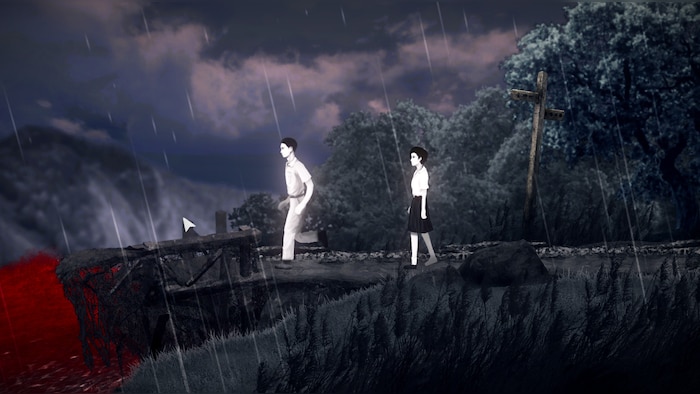 Two students, Wei and Ray, are trapped in this cursed place. Their task is to avoid the lingered (evil monstrosities that haunt the school) and uncover the dark secrets that were buried long ago.
Detention is an atmospheric, 2D side-scrolling adventure game. Its gameplay formula is a classic point-and-click affair. Your job is to collect items useful in solving various puzzles and avoid monsters. The title certainly features a unique visual style and soundscapes. If you're interested in a horror take on high school stories with an Asian flavor, to boot, this one should be a great pick.
Key features
A dark, chilling story set in 1960s Taiwan
Classical, point-and-click gameplay
Outstanding visual style
The soundtrack mixes various genres: electronic music, lo-fi, rock and traditional Taiwanese instruments – there are even some old songs that used to be banned several decades ago
Back to Skool
| | |
| --- | --- |
| Release date: | 1985 |
| Genre: | Action-adventure |
| Developer: | David Reidy |
Again, this one's more of a curiosity, but it's a classic, so we decided to put it on this list anyway.
A sequel to Skool Daze, Back to Skool is a more advanced "school sim" that once again puts you in the shoes of Eric, a student whose goal is to steal his school report card.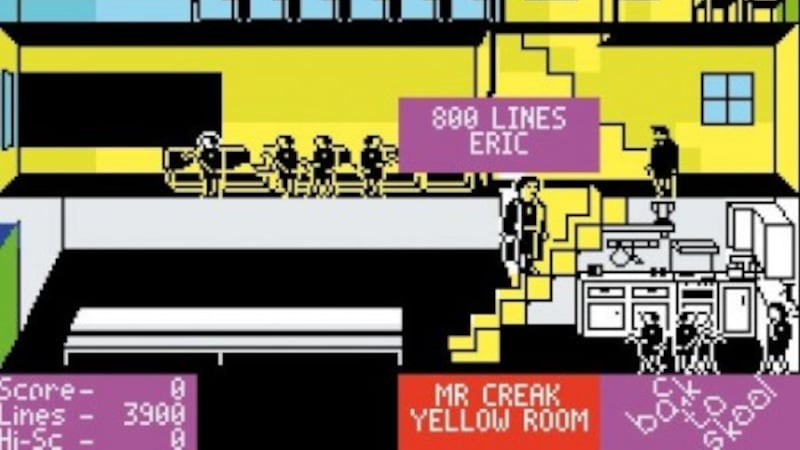 In order to do that, you need to complete various tasks and avoid teachers catching him either out of class or being a naughty, naughty boy. Otherwise he'll get lines. 10,000 of these and he'll get expelled!
Back to Skool features more characters and locations, including Eric's girlfriend's school that you can get access to and have Hayley do 1000 lines for the main character (you're able to use this up to six times, though, Hayley will refuse to help you after that), saving him from expulsion. You can also use stink bombs, mice to cause widespread panic, water pistols, frogs and sherry as tools helpful in your quest.
Back to Skool's predecessor, Skool Daze, has also received an unofficial remake, Klass of '99, a similar game with updated graphics and modified gameplay, released in 1999.
Key features
Your task: steal your school report card from the staff room and avoid getting expelled while at it!
If you get caught misbehaving, the teachers will give you lines – 10,000 of these and you're done
Various tools at your disposal to help you in your quest
The play area is bigger than in Skool Daze
So, did these make you miss your school or college days?
As you can see, there's quite a lot you can do with that trope. GTA-like stories, horrors, weird takes on the whole thing…there's plenty of options to choose from. Be sure to check these out!