Sega is a Japanese company specialized in developing and publishing video games of a variety of genres, and although it excels at making arcade games that can serve as a great test of one's reflexes and reaction time, it's not afraid of occasionally trying something else, like, for example, strategy games. Considering how successful and impactful Sega is, it's only natural to ask ourselves what Sega games can be considered the best.
So, without further ado, let's take a look at some of the best video games made by Sega and its subsidiary companies.
Yakuza 0
| | |
| --- | --- |
| Release year: | 2015 |
| Genre: | Action-adventure |
| Developer: | Ryu Ga Gotoku Studio |
| Game modes: | Single-player, multiplayer |
It wouldn't be an exaggeration to describe the Yakuza series as legendary, so the game's presence on the list is completely justified.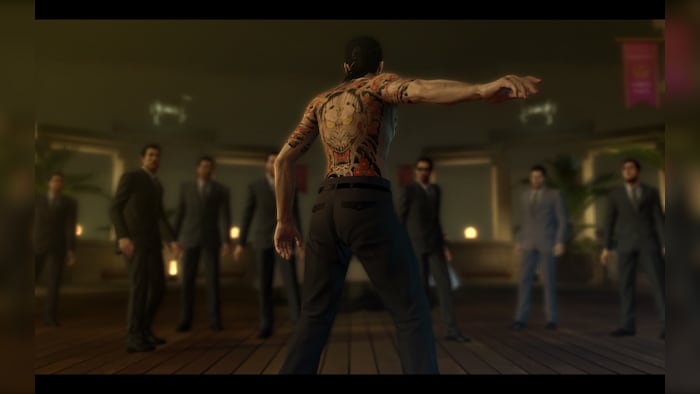 Yakuza 0 is not an old game, yet it's easily considered one of the best Sega titles ever made, and that's for a variety of reasons. It's an action-adventure game that is played from a third-person perspective and focuses on the story of Kazuma Kiryu, the Yakuza series protagonist.
Yakuza 0 builds its strong position with the use of an immersive open-world environment, character progression, satisfying combat with martial arts, numerous side activities, and a specific kind of absurd humor mixed with awkward real-life situations, for which the series is probably best known among the players.
Key features
Third-person perspective action set in a fictionalized vision of Japan in the late '80s
An open-world environment that can be explored freely
A solid dose of absurd humor
Character progression and customization, exciting melee-oriented combat, and an addictive storyline
Sonic Mania
| | |
| --- | --- |
| Release year: | 2017 |
| Genre: | Platform |
| Developer: | Christian Whitehead, PagodaWest Games, Headcannon |
| Game modes: | Single-player, multiplayer |
Although this particular game isn't Sega's creation, Sonic itself is. Taking into account that old classic games can be hard to come by, we decided to pick something that you can buy and play right now.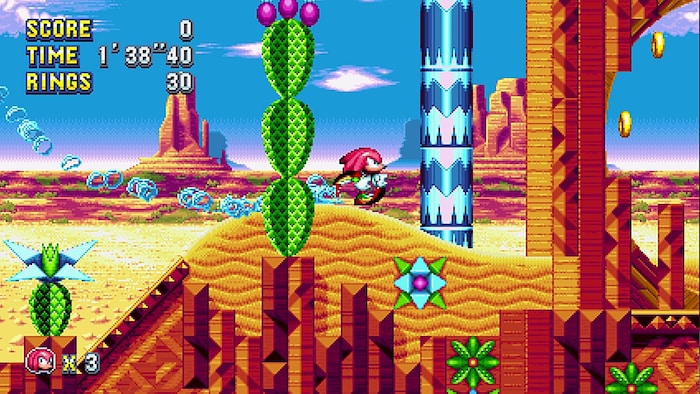 Sonic Mania was published by Sega but the company didn't play a major role in the actual development process. Adventures of Sega's blazing-fast hedgehog are loved across the world even by non-gamers – Sonic even had its own cartoon and a movie, which should give you an idea of how popular this cute blue creature is, so getting a game that was meant to be a tribute to retro classics was a pleasant surprise.
Retro style combined with flawless execution was fated to become a success, and the game's overwhelmingly positive reviews on the Steam platform are solid proof of that.
Key features
Fast-paced side-scrolling platform arcade action focused on the adventures of the legendary hedgehog
Classic Sonic gameplay brought to modern standards with pixel perfect graphics running at 60 FPS
Colorful retro visuals that bring back memories
Bonus levels that temporarily change the 2D game into a 3D game
Football Manager 2021
| | |
| --- | --- |
| Release year: | 2020 |
| Genre: | Sport simulation |
| Developer: | Sports Interactive |
| Game modes: | Single-player, multiplayer |
When it comes to football simulators, finding something better and more mature, and customizable than Football Manager can be quite a challenging task, and Football Manager 2021 raises the bar for its competitors even higher.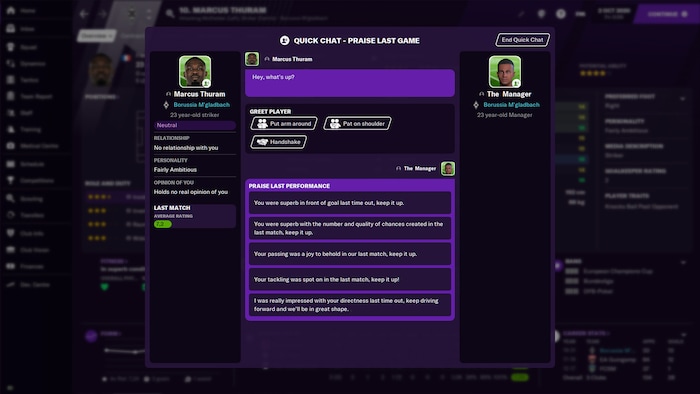 FM 2021 is probably the most advanced football simulation engine up to date, so if you're a fan of football, you'll finally have the opportunity to replace your favorite team's manager and lead your players to conquer the league and show them all how it's done. Scout for new young talents, finalize valuable transfers, develop your team, manage your budget and think of a proper strategy to defeat the other teams.
Each year brings a new FM game to the table, with each new version being more polished and filled with more details than the previous one. If you're looking for the best Football Manager experience, there's no real reason to go back to older versions, unless you're specifically looking for some nostalgia.
Key features
Accurate football simulation engine that will provide a challenge even to football experts
Over 2000 playable football teams from dozens of real-world leagues across the world
Always updated squads according to the latest transfer news
Improved AI, more data and graphs, new staff roles, and more
Streets of Rage 4
| | |
| --- | --- |
| Release year: | 2020 |
| Genre: | Beat 'em up |
| Developer: | Dotemu, Lizardcube, Guard Crush Games |
| Game modes: | Single-player, multiplayer |
If you're looking for a great beat 'em up game, then Sega got you covered – Streets of Rage 4 is simply a must-play.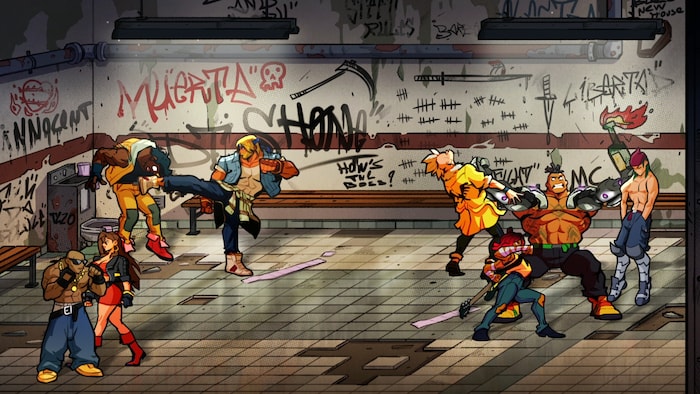 Streets of Rage 4 is a game that no true fan of beat 'em ups should sleep on. It's a simple gameplay formula but turned into an incredibly addictive game – it's focused on exploring a number of locations in the 2D world while beating the baddies in a variety of ways, and while it may sound shallow, it's more to it than first meets the eye.
Melee combat plays a major role in the game, but you can also use certain disposable items to your advantages, such as knives and metal pipes that are scattered around the areas. Although they break easily, they can provide immense help when you're outnumbered – which is most often the case.
Key features
A modern version of one of the classic beat 'em ups
Satisfying melee combat experience
Great-looking cartoon-inspired graphics that were drawn by hand
A great soundtrack that helps to create a unique atmosphere
Alex Kidd in Miracle World DX
| | |
| --- | --- |
| Release year: | 2021 |
| Genre: | Platform |
| Developer: | Merge Games |
| Game modes: | Single-player |
It's good to see some old classics as they get new life. Thanks to Merge Games, we can enjoy this cool platformer from Sega once more.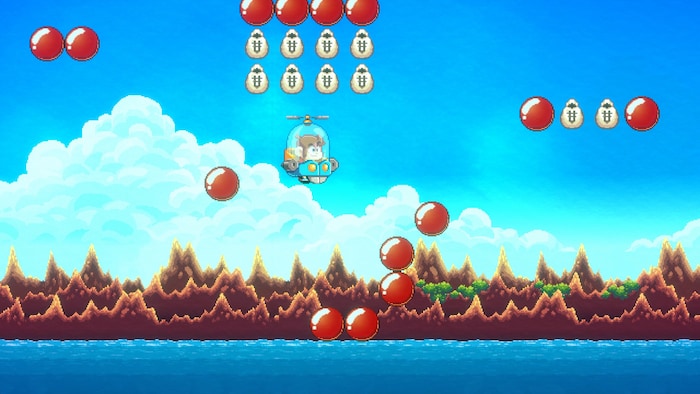 Alex Kidd in Miracle World was originally made by Sega in 1986. It's a platform game, whereas the titular Alex Kidd we'll get the opportunity to travel through a number of fantasy locations in order to destroy obstacles, defeat enemies, collect coins, avoid deadly traps, and beat those of mighty bosses who are foolish enough to stand on our way to the final destination.
Alex Kidd in Miracle World feels like a great adventure, where no two levels are played the same. There's something unique about each location you'll be visiting, be it new kinds of traps, challenges, or even type of gameplay, which significantly enhances the game's entertainment value.
Key features
A remade version of a classic platform game from Sega
Non-repetitive gameplay that keeps surprising the players
Simple yet adorable visuals combined with a well-made soundtrack that fits the theme
Amazingly smooth controls
Golden Axe II
| | |
| --- | --- |
| Release year: | 2010 |
| Genre: | Beat 'em up, hack and slash |
| Developer: | Sega |
| Game modes: | Single-player, multiplayer |
More and more retro games join the club of titles that received second youth through the means of ports, remakes, and remastered editions – Golden Axe happens to be another great example.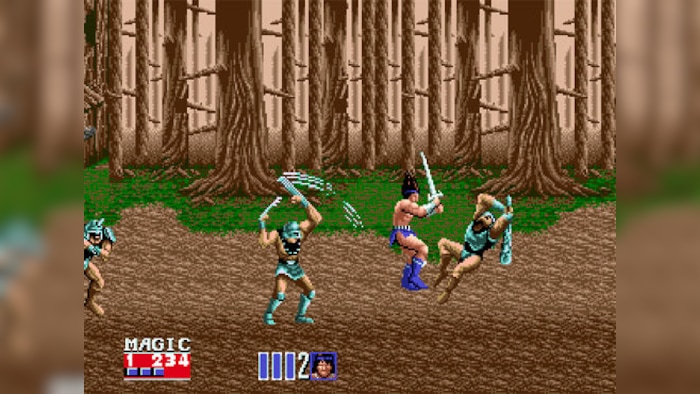 Golden Axe is a classic beat 'em up game that takes place in a fantasy world inhabited by all sorts of dangerous creatures. The game was originally released back in 1989 and was available on a variety of consoles, including Sega Genesis, but since 2010 it's also available on the Steam platform, which means that we can play the official version on modern computers without the need to resort to emulators and other similar tricks.
Get ready to slash through the hordes of enemy warriors – can you bring back peace to the land and retrieve the mythical Golden Axe from the hands of a tyrannical lord?
Key features
Classic beat 'em up in a fantasy world
A variety of difficult opponents to beat
Powerful spells that provide support during play
Old-school music that builds the atmosphere
Persona 5
| | |
| --- | --- |
| Release year: | 2016 |
| Genre: | Role-playing, social simulation |
| Developer: | P-Studio |
| Game modes: | Single-player |
If you've got a PlayStation console, you may be interested in checking out Persona 5 – the sixth installment in the widely acclaimed Persona series. Although it's not a PC game, it would be a shame to not include it on the list.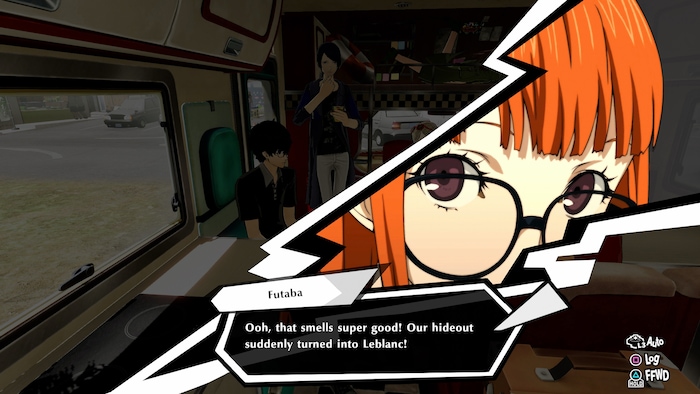 Persona 5 is a role-playing game that takes place in an alternate version of modern Tokyo, whereas one of the vigilantes you'll be able to use your character's physical manifestation of his psyche, the titular Persona, to defeat countless evil creatures in the surreal Metaverse.
The game is part of an incredibly successful series and it lives up to the franchise fans' expectations – it did not only manage to improve upon the strongest points of its predecessors but also remained quite humorous, although a shift to a more serious side of the series is clearly visible.
Key features
The ultimate role-playing experience
An immersive world that has an addictive story to be told
Gameplay that combines real-world side activities with Metaverse exploration
A solid dose of humor
Crazy Taxi
| | |
| --- | --- |
| Release year: | 2011 |
| Genre: | Racing, action |
| Developer: | Hitmaker |
| Game modes: | Single-player |
Some games are trying to be more or less realistic but some just say "screw it" and instead they take a more ridiculous approach to make the gameplay funnier. Crazy Taxi took the second route.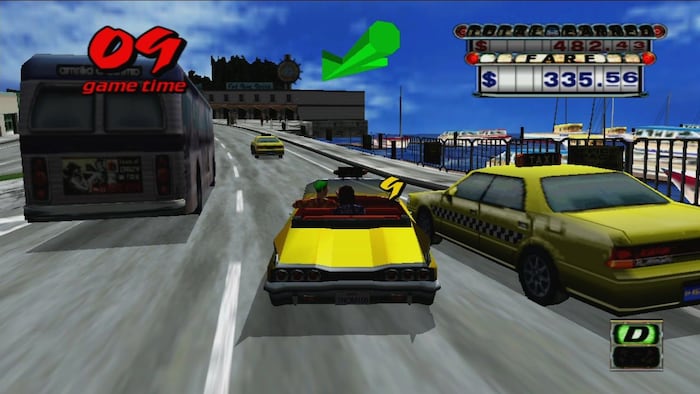 Crazy Taxi is just what you might have expected – it's a game about the crazy taxi and also one of the best Sega arcade games ever created. As a taxi driver you'll be responsible for delivering passengers to their destinations, but forget the rules – here you'll be rewarded for your reckless driving, and the more insane you are during the trip, the better score you will get.
Physics and destruction are almost non-existent, which gives you a lot of freedom during play. You can shamelessly bump into obstacles and other cars or even drive underwater when needed without major consequences. Lifting all such barriers results in incredibly fun and unrestricted gameplay that can sink one for hours.
Key features
Unrestricted gameplay that sacrifices realism in favor of even more fun
Fast-paced arcade gameplay focused on driving a taxi
4 different playable drivers with slightly different attributes
Lack of proper physics sometimes leads to hilarious situations
Shenmue II
| | |
| --- | --- |
| Release year: | 2018 |
| Genre: | Action-adventure, life simulation, social simulation |
| Developer: | Sega AM2 |
| Game modes: | Single-player |
Shenmue II is yet another classic title that enjoys second life thanks to its high-definition re-release that's available to play on modern consoles and computers.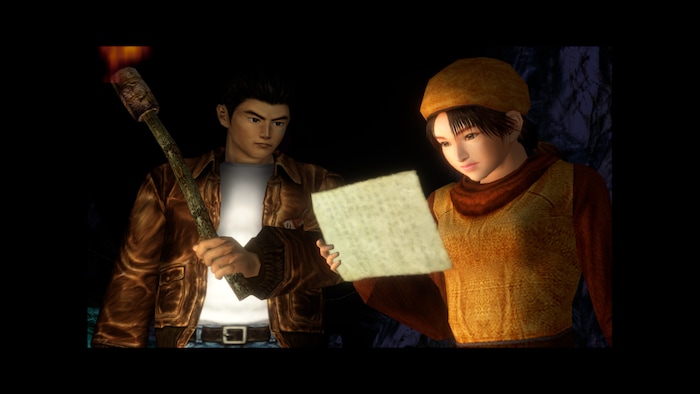 Shenmue II was originally released in 2001 and was temporarily available exclusively on Dreamcast consoles until 2002 when it came to Xbox. The game is played from a third-person perspective and takes place in an open-world environment based on the city of Hong Kong as of 1987.
Shenmue II follows the story of Ryo Hazuki as he tries to exact revenge on his father's killer. Gameplay-wise, it's worth noting that the game is a significant improvement over its predecessor as it gives players more freedom.
Key features
The unique atmosphere of late '80s Hong Kong
An addictive story that involves action, crime, and plot twists
An open-world environment that can be navigated freely
Gameplay focused on exploration, melee combat, and quick time events
Total War: Shogun 2
| | |
| --- | --- |
| Release year: | 2011 |
| Genre: | Turn-based strategy, real-time tactics |
| Developer: | Creative Assembly |
| Game modes: | Single-player, multiplayer |
Finally, we've got something special on the list of greatest Sega games – a game from the popular Total War series that combines real-time battles with turn-based strategy.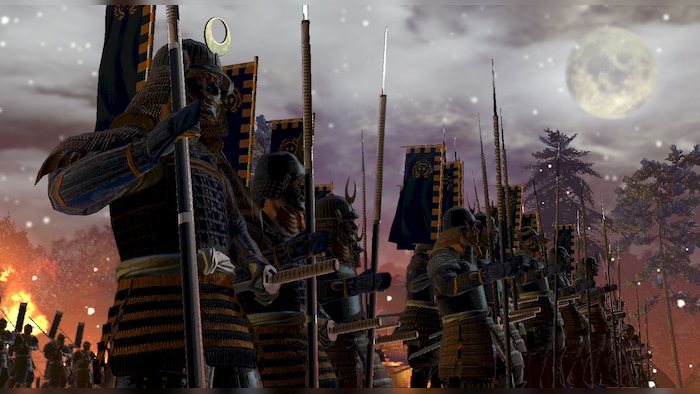 Shogun 2 is undoubtedly one of the best entries in the Total War entries and for a number of reasons. It's not only incredibly well-made and polished but also takes place during the Sengoku period in Japan – it's quite refreshing to be able to play a game focused on large-scale battles where we can use samurai and ninja during conflicts.
Just like other games from the series, Shogun 2 consists of two parts – turn-based and real-time. Battles can be played in real-time on battlefields, where you can manage thousands of troops simultaneously, but the empire management is played in a turn-based fashion on a large campaign map, where you can move your pawns, declare new battles, manage diplomacy, and so on.
Key features
Supreme combination of turn-based strategy with real-time battles in medieval Japan
Addictive empire management with diplomacy, research, troop recruitment, special agent units, and more
Large-scale battles, where thousands of soldiers can participate at the same time
Amazing visuals that look gorgeous, despite being over a decade old
The Ultimate List of the Best Sega Games
Sega is a popular video game developer and publisher. The company is responsible for a number of successful games and game franchises, some of which gained a cult following over the years, and not without a reason. Most of the company's classic titles have returned lately in form of remasters and remakes, grabbing players' attention and allowing them to relive the past, so it's a better time than ever to take a moment and think about the best Sega games ever made.
If you're wondering what Sega games are worth giving a try, take a look at the list above – this is the ultimate ranking of the best Sega games of all time.