Games have just one purpose – to give us entertainment. And what's more entertaining than playing the role of a legendary fantasy character able to cast fireballs left and right, taming dragons, and conquering the world with sword and wisdom?
Apparently, driving a truck, for example. Or sowing the field. It turns out the game doesn't have to be unrealistic to let us truly enjoy the moment – today we'll take a look at some of the best simulation games to play right now.
Today we will cover both of these simulation types and we will show you a few titles worth picking and giving them a chance, even if you are not a huge fan of simulators. Below we present you with a list of the best simulation games you can play on your PC right now.
Farming Simulator 19
| | |
| --- | --- |
| Genre: | Farming simulation |
| Release year: | 2018 |
| Developer: | Giants Software |
In 2018 a new game joined the Farming Simulator family.
This time labeled as 19, it once again lets you live a happy but busy life of a farmer who works hard in order to develop his farm and accumulate wealth. You will be tasked with various jobs related to your homestead, such as planting and sowing the fields, cutting trees and selling the logs, or maintaining your livestock, including chickens, cows, and pigs.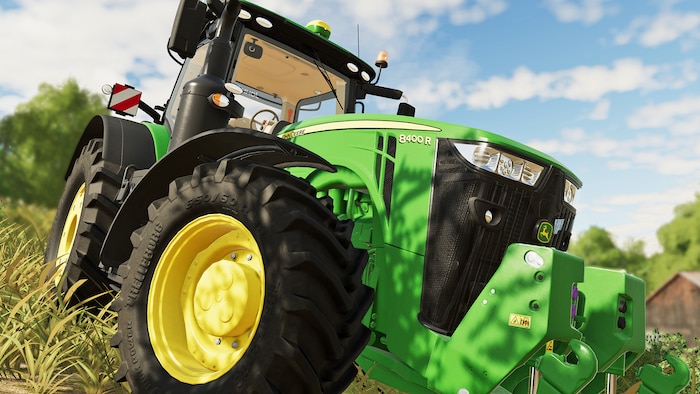 The game allows you to drive dozens of vehicles licensed by some of the most popular brands, including previously seen Fendt and Krone, with the addition of John Deere, which appears in the series for the first time ever. If you combine the rich gameplay with impressive graphics the game has to offer, it's hard to find a better title focusing on living the life of a farmer.
Tabletop Simulator
| | |
| --- | --- |
| Genre: | Simulation |
| Release year: | 2015 |
| Developer: | Berserk Games |
Tabletop Simulator is not a game in itself. Instead, it allows you to play other games. To be more specific – games you could play with friends in real life.
In Tabletop Simulator you will be able to invent and create your very own board games with their own rules, boards, pawns, and figures, or choose one of the many already available games and start playing right away.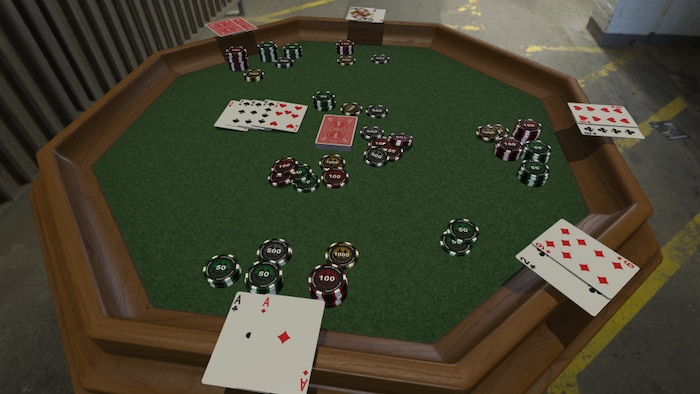 These include the classics, like solitaire, mahjong, and roulette, but there are also tons of fantasy board games to be found, like the legendary Warhammer 40k. Tabletop Simulator uses simple physics engine, which allows to pick up all the pieces, rotate them, place them on the board, or throw them around when you need to express anger. This also means you need to manually move your pieces when playing each game – just like you would do in real life.
Totally Accurate Battle Simulator
| | |
| --- | --- |
| Genre: | Ragdoll physics strategy |
| Release year: | 2019 |
| Developer: | Landfall Games |
Totally Accurate Battle Simulator takes a more casual approach to the simulation genre.
It gives a physics-based playground at your disposal, where you can summon a small army in order to defeat the opposing forces.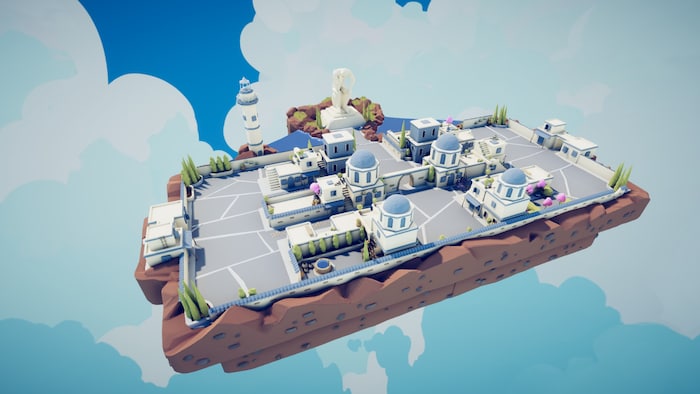 The gameplay combines wacky physics with low-poly graphics, which creates a funny looking environment, especially considering the types of units you can use to form your battle squad, like wheelbarrow tanks or headbutters. There is, however, the strategic value in TABS. Each unit has its strengths and weaknesses, and it also has its cost – your budget is limited, which forces you to plan ahead when forming your army and carefully place the units on the battlefield to utilize their powers in the best way possible.
PC Building Simulator
| | |
| --- | --- |
| Genre: | Simulation |
| Release year: | 2019 |
| Developer: | Claudiu Kiss and The Irregular Corporation |
PC Building Simulator lets you play the role of a computer specialist tasked with fixing various computer issues.
The game is split into two main modes – career and free build. The career requires you to work hard in order to earn money and grow your business. You will be able to browse available orders and accept the ones you find the most rewarding or the least time-consuming.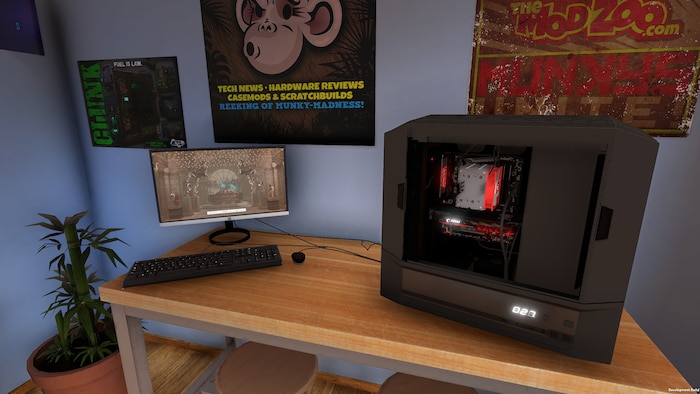 The orders will vary in terms of difficulty – some will require performing a simple antivirus scan and removal, while others will require to find counterparts for the damaged elements on the built-in virtual marketplace. It's worth noting these parts are licensed by some of the most popular manufacturers on the market, such as Asus, Nvidia, AMD, Corsair, and MSI. Free build, on the other hand, lets you build your own dream PC without limits.
Car Mechanic Simulator 2018
| | |
| --- | --- |
| Genre: | Simulation |
| Release year: | 2017 |
| Developer: | Red Dot Games |
Similarly to PC Building Simulator, here you will be able to tinker with cars instead.
This is the third game in the series, and just like the previous titles, it is played from the first-person perspective. You will spend most of your time examining various parts of the broken car in order to locate the issue and replace damaged parts with new ones found in the virtual shop.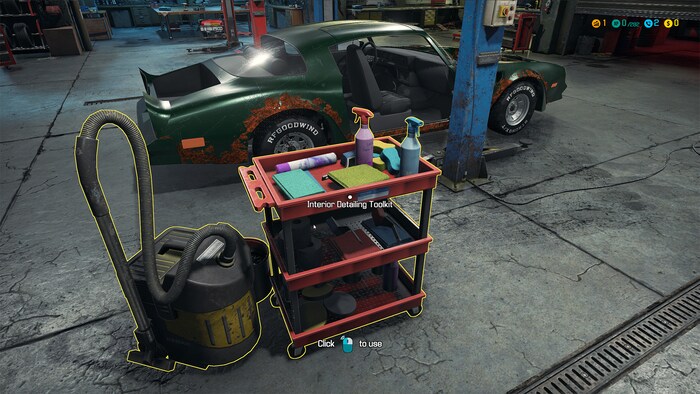 High attention to details deserves a mention – disassembling parts requires you to remember the order in which you are removing them because when job's done you will need to mount everything back inside. This, combined with an x-ray view, makes Car Mechanic Simulator not only a fun simulation game but a good educational tool for young aspiring mechanics. The expert mode also made its way into the game and it will be the ultimate test of your mechanic skills, as the GUI there is very limited and you need to know what you're doing.
Flight Simulator X
| | |
| --- | --- |
| Genre: | Flight simulation |
| Release year: | 2006 |
| Developer: | Dovetail Games |
Originally developed by Microsoft Game Studios, the tenth installment of the Flight Simulator franchise got a new life.
Thanks to the agreement made in 2014 with Dovetail Games, a company which decided to give the seemingly forgotten title a proper treatment.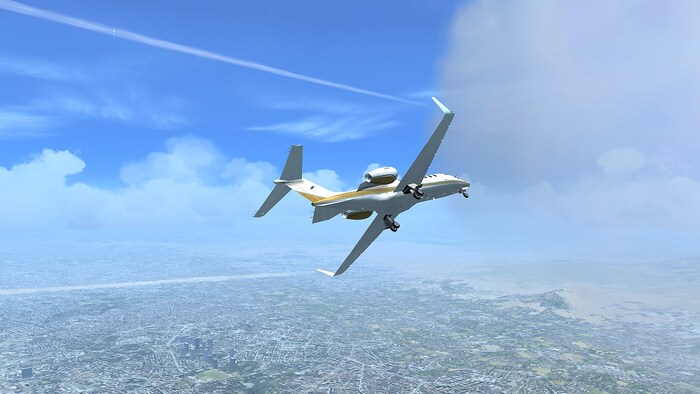 Thanks to the continuous development and release of new updates on a regular basis, Flight Simulator X became one of the best, if not the best, flight simulators available. Complex controls can make you feel like really piloting an actual airplane, such as Boeing 747-400, Airbus A321, or Cessna C172SP Skyhawk. It's worth mentioning, however, you don't have to be a pilot in this game – you can also take the role of a co-pilot or air-traffic controller, which allows enjoying the game from a different point of view.
Euro Truck Simulator 2
| | |
| --- | --- |
| Genre: | Vehicle simulation |
| Release year: | 2012 |
| Developer: | SCS Software |
Despite being available for quite some time on the market already, ETS2 remains one of the best and most popular truck simulators to date.
It lets you drive one of the dozens of available trucks from popular brands like Iveco, MAN, Scania, and Volvo. Your mission here is simple – take the cargo from one point and deliver it on time to another.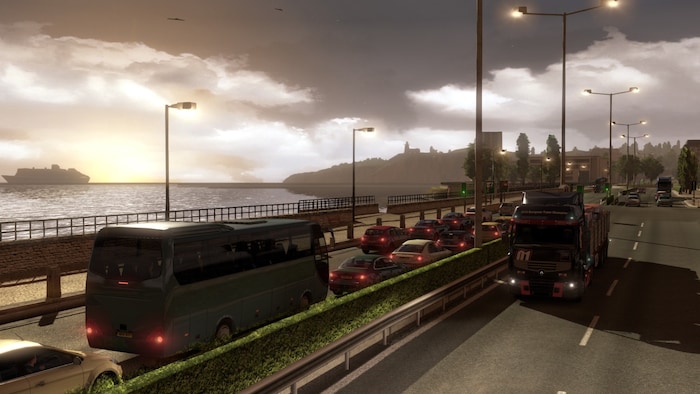 As you progress through the game you will gain experience, which will allow you to unlock new bonuses, like reduced fuel consumption. Once you collect some money, you will also be able to purchase garages and hire other drivers to work for you. You can drive the truck using your keyboard or a gamepad, but the game starts to shine when you invest in a professional racing wheel with floor pedals and manual gearbox. Only then you can feel like an actual truck driver traveling the roads of Europe.
The Sims 4
| | |
| --- | --- |
| Genre: | Life simulation |
| Release year: | 2014 |
| Developer: | Maxis Redwood Shores |
The Sims is a widely popular life simulation game series that started back in 2000.
It lets you create and manage the virtual family and control every aspect of its members' lives. You can build and furnish a house for them to live in, find them a new job to earn money, make friends, adopt a pet, learn to play instruments, develop dozens of skills from cooking to rocket science, send them on a vacation, and so on.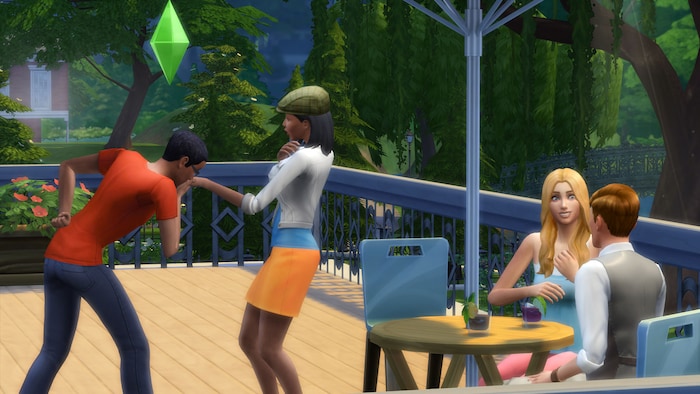 The game's sandbox nature lets you enjoy the title in any way you like – there are no clear goals. The fourth version of the game brought a lot of improvements and some important changes in comparison to the previous installments of the series, with some of the most important ones being the new engine, cross-neighborhood travel, and the addition of mood. Now, depending on the current mood, your sim will have different actions available. Additionally, he will manifest his mood in every action he takes.
Kerbal Space Program
| | |
| --- | --- |
| Genre: | Space flight simulation |
| Release year: | 2015 |
| Developer: | Squad |
KSP is a game about managing the Kerbal Space Center built by small green humanoids, Kerbals, in order to study and explore space, or at least their own solar system.
The game is split into the career and free build modes. In career, you start out with only few simple rocket parts available to use, very limited funds, and underdeveloped space center.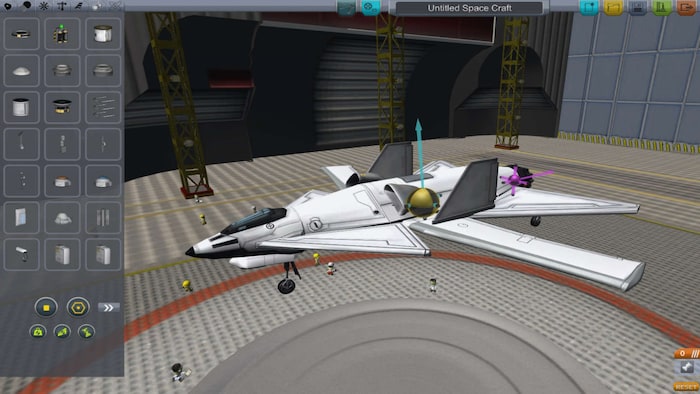 In order to gain more funds for more ambitious voyages, like trips to distant planets, you will first need to perform a series of simpler scientific tasks, like reporting back the temperature and pressure in the upper atmosphere of Kerbin, your home planet, or explore your natural satellite, the Mun. In free bu accurate physics which allows built vehicles to behave realistically. The game turned out to be a huge success – it even received attention from NASA, SpaceX, and ESA.
Goat Simulator
| | |
| --- | --- |
| Genre: | Action |
| Release year: | 2014 |
| Developer: | Coffee Stain Studios |
Goat Simulator was an answer to the growing popularity of the simulation genre, which resulted in mass-producing low-quality buggy simulators of all sorts.
Developers decided to parody similar productions, and surely had no idea their game will turn from a simple joke to one of the most popular games.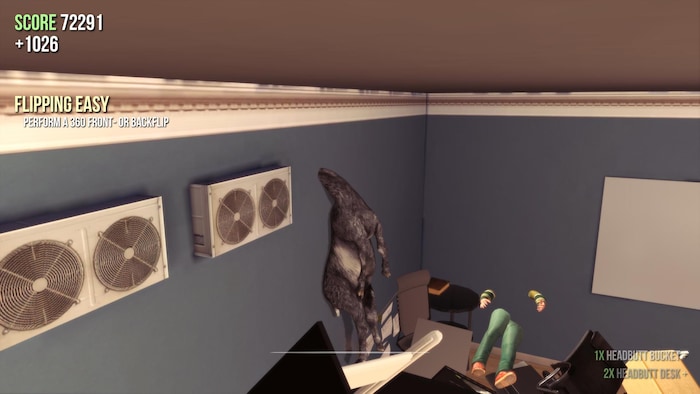 As such, it's hardly a simulation game, and more of a third-person perspective action game, where you can play as a goat. The game has no larger goal, and instead it allows you to explore the suburban area at your own pace, demolishing everything on your way, and completing as many hidden challenges as possible. The game features many non-game-breaking bugs and glitches – developers were asked by the community to leave them in the game in order to make the whole more hilarious.
Summary
Usually, when we talk about video games, we don't have a game about repairing cars or driving a truck with a semi-trailer in mind. We rather think of fast-paced first-player shooters, role-playing games, sports games, real-time strategies, and so on. It's all about creating a fun way of letting us experience something we wouldn't be ever able to experience in the real world, and fun is the keyword here.
There are many games that look realistic, but at the same time, they sacrifice a portion of realism to enhance the gameplay. Take most FPS games as an example. You are thrown into the battlefield, and you probably have some kind of a rifle with you, and even some ammunition as well. You can shoot and reload whenever you want. But did you ever think about this simple action? Even if the old magazine was still half-full, you can load a new one without losing any ammo at all. It's a perfect example of sacrificing realism in order to make the game more playable.
Another example could be the fast travel present in certain open-world games, which allows you to jump between even the most distant locations in a blink of an eye. It's there to save us hours of tedious and quite pointless trips – the world we've been thrown into may be interesting to explore at first, but it can get very annoying if we are forced to move back and forth the same route over and over again.
Oversimplified mechanics are there to make the game more fun to play, so we can spend less time on unnecessary things that could be frustrating after a while and focus on things that bring us joy and excitement instead.
With this being said, there is also a niche filled by simulation games, which can sometimes take these various mechanics and make them a part of a fun and unique experience. Simulation games focus on simulating certain environments and real-world activities, from car driving, through tinkering, mechanics, and physics-based titles, to life or dating simulators.
Certain games are considered simulation games, even if their purpose is not to bring us the realistic experience, but rather to parody the genre. This was the case with Goat Simulator, or other similar titles, including Rock Simulator, or I Am Bread. The first one initially started as a joke, but it ended up being quite popular and was received surprisingly well by the community.
Simulation games offer different levels of simulation and can simulate very different activities. Some of the titles take a very realistic approach, like Euro Truck Simulator 2, where driving mechanics were polished to the absolute maximum, or more casual ones like the Goat Simulator game, which was a humorous take on the simulation genre in general. There is clearly a number of interesting simulation games to choose from, and hopefully, with the help of the above list, you will also be able to find something for yourself to play.