Racing in real life is an amazing source of adrenalin but it's also dangerous and not everyone can afford it. Thankfully, you don't need to risk your life in high-speed racing to enjoy the ride. Grab the wheel, launch your favorite racing game, and start having fun on virtual tracks.
Arcade and Simulation Racing Games
Racing games can vary drastically from title to title. One of the important differences you need to keep in mind when looking for a new racing game is the game's driving model and other gameplay mechanics. The game can be either arcade or simulation or a combination of the two. Arcade games focus on delivering easier gameplay and smoother experience at the cost of realism, while simulation games are much more demanding and require players to drive carefully, as even the slightest mistake can cost you the entire race.
Racing games can also be a combination of the two, implementing some mechanics from both styles in order to strike a balance between the two, allowing developers to make their game appealing to a wider audience.
There are some unrealistic mechanics that are often featured even in simulation games. For example, more often than not your car will not run out of fuel. Damage system can also be simplified without sacrificing the driving model itself – driving can be very realistic, but for simplicity's sake, your car won't be instantly broken after hitting a wall at full speed. Some games also implement some sort of time reverse, allowing players to rewind time a few seconds to correct their last mistake.
Get a Gamepad or Racing Wheel
Keep in mind that in order to fully enjoy any kind of racing game you will need at least a gamepad or, preferably, a racing wheel. Racing using the keyboard is possible but not recommended – keyboard buttons have only two possible states. They can be either pressed or not, there's nothing in between. In racing games, it's a major issue, because it means you can only drive straight or turn the wheels maximally – when taking turns you will have to repeatedly press and release the right or left button in order to keep the wheels rotated at the desired angle to keep turning, which can be especially annoying when taking very long turns. The same story goes to braking and acceleration – with gamepad or racing wheel you can lock your speed by holding the button partially pressed, while on the keyboard you need to quickly press and release the button.
Some might argue that arcades are best played with a gamepad while simulations should be played with a racing wheel. It would be best if you could test both solutions before making a decision and choosing a certain game.
But what are the best online racing games? Find out by checking out the list below.
Need for Speed Heat
| | |
| --- | --- |
| Release date: | 2019-11-08 |
| Developer: | Ghost Games |
Let's start the list with the latest entry in the Need for Speed franchise. Most NFS games lean more towards arcade gameplay and it's the same with Heat – the game forgives more mistakes, which makes the title more accessible for casual players.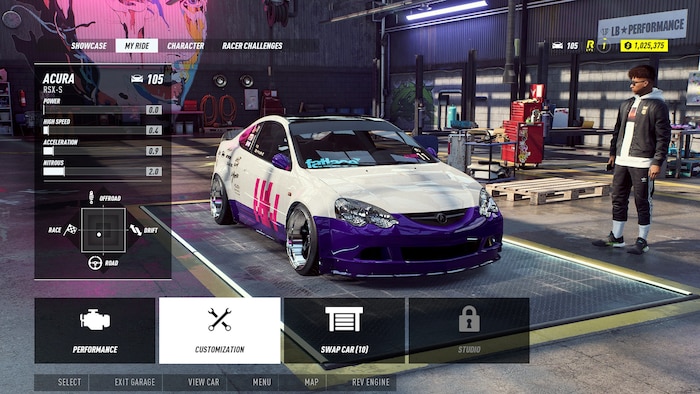 There are some important mechanics that need to be mentioned. First, the gameplay is split between night and day activities. During the day you will be able to take part in sanctioned races, earning you money to spend on cars and upgrades. Night, however, follows its own rules. Illegal races dominate here and winning those will reward you with reputation that unlocks more stuff to buy.
The game features a huge open world you can freely explore in order to find scattered collectibles.
Key features
Huge open world environment filled with collectibles
Gameplay split between day and night activities
Over a hundred licensed cars from well-known manufacturers
Forza Horizon 4
| | |
| --- | --- |
| Release date: | 2021-03-09 |
| Developer: | Playground Games |
The fourth game in the Horizon series brings some important changes to the open world arcade racing – probably the biggest innovation in Forza Horizon 4 is the introduction of seasons.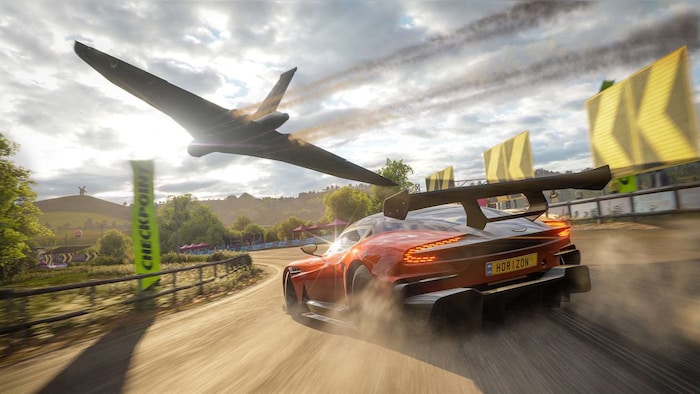 There are 4 seasons in the game, each lasting a one real-time week – the change is done on game's servers, so the change happens for all players simultaneously. The game, however, does not need a constant Internet connection and can be played offline without issues. Each season has its own series of races.
The environmental changes transform the world and may sometimes open completely new routes. For example, you can't usually drive on the lake, but try paying it a visit during winter – you'll be surprised to find out it became completely frozen and you can drift your way across.
Key features
Constantly changing seasons that affect gameplay
A few hundreds of licensed cars
A multitude of ways to enjoy the game in multiplayer
Forza Motorsport 7
| | |
| --- | --- |
| Release date: | 2017-10-03 |
| Developer: | Turn10 Studios |
Speaking of Forza games, there's also another subseries called Motorsport. While Horizon allows players to explore the open world and race on the roads and do some off-road as well, Motorsport leans towards a more mature driving experience, where you will be racing on professional racing circuits.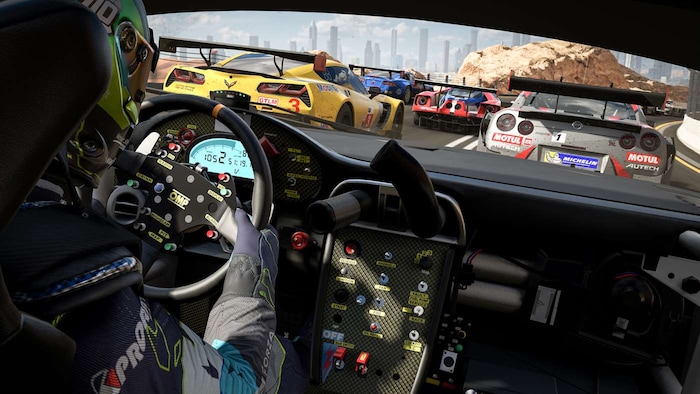 This one also has some new important changes, with the biggest one being probably the dynamic weather system that affects driving. Constantly changing weather conditions ensure no two races are exactly the same, so don't get too confident before a race you think you will easily win. Try using a racing wheel to fully immerse into the title and appreciate its driving physics.
Key features
Over 700 licensed cars to choose from, including monster trucks and Formula E
Dynamic weather system
Racing exclusively on closed circuits
Assetto Corsa Competizione
| | |
| --- | --- |
| Release date: | 2018-09-12 |
| Developer: | Kunos Simulazioni |
Assetto Corsa Competizione is the official videogame for Blancpain GT Series – a real sports car racing series organized by SRO and FIA. The game focuses on delivering as realistic racing experience as possible.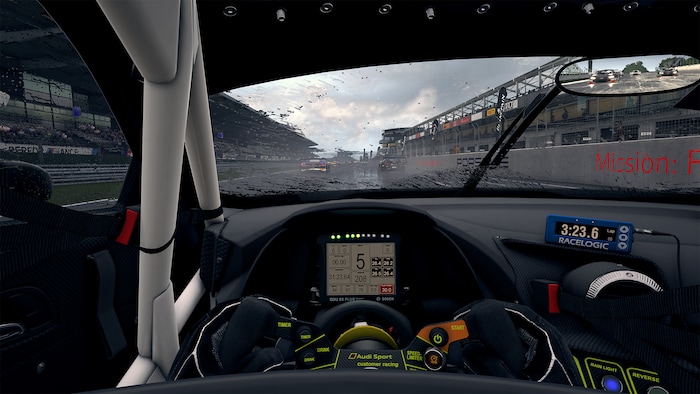 It achieves this with a sophisticated mathematical model that accurately describes various elements of the game, including tire grip, engine parameters, and aerodynamic impact. The title also has stunning visuals that will have you sometimes stare and think if it's still just a game or a live stream from the real event. Additionally, thanks to the Laserscan technology, the in-game circuits are as close to their real counterparts as possible.
Key features
Top-notch graphics quality and driving model
Many perfectly recreated real circuits
Online leaderboards
Project CARS 2
| | |
| --- | --- |
| Release date: | 2017-09-22 |
| Developer: | Slightly Mad Studios |
Project CARS 2, just like the previous game from the series, focuses on circuit racing. The game stands out from the racing crowd with its innovative Livetrack 3.0 system that makes sure no two races are exactly the same.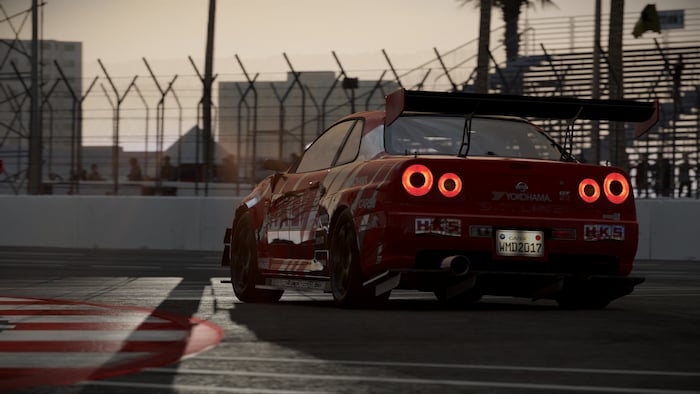 The system changes track's properties as you drive over it. That means that certain parts of the road can become hot, affecting the car's handling. Weather also plays its role in the game and in Livetrack 3.0 – water during the rain forms puddles that also lower the car's grip, but the water will evaporate after some time as the cars drive over it, because of the heat generated by tires. All of this creates a very realistic racing experience, where you need to pay attention to details.
Key features
Livetrack 3.0 system that affects track's properties during the race
About 200 cars to choose from and 140 track layouts
VR, up to 12K resolution, and triple screen support
The Crew 2
| | |
| --- | --- |
| Release date: | 2018-06-29 |
| Developer: | Ivory Tower |
The Crew 2 is unique in that it offers players the opportunity not only to race with cars on the roads, but also with planes in the air, and with motorboats on the water. Combine this fact with the open world environment and you get a game with a truly unparalleled amount of freedom.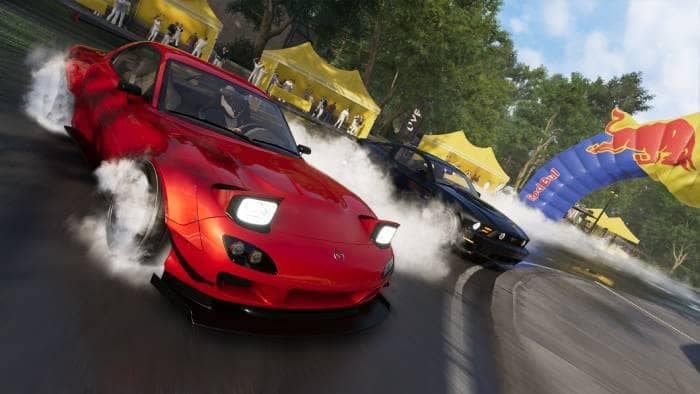 The game is split between four hubs, each with its own theme and racing events. These are off-road, street racing, pro racing, and free-style. It's worth noting that in The Crew 2 you will be able to drive almost 200 licensed vehicles from popular manufacturers. The game puts a huge emphasis on multiplayer so it's not a surprise that it requires a constant Internet connection.
Key features
Persistent open world environment
Possibility to race on the ground, in the air, and on the water with the use of tons of real-world vehicles
Focused on multiplayer
Dirt Rally 2.0
| | |
| --- | --- |
| Release date: | 2019-02-26 |
| Developer: | Codemasters |
Fans of a true rallycross experience can't pass by Dirt Rally 2.0 indifferently as it offers amazing gameplay with dirt roads, realistic physics, World Rallycross Supercars, and even official FIA circuits.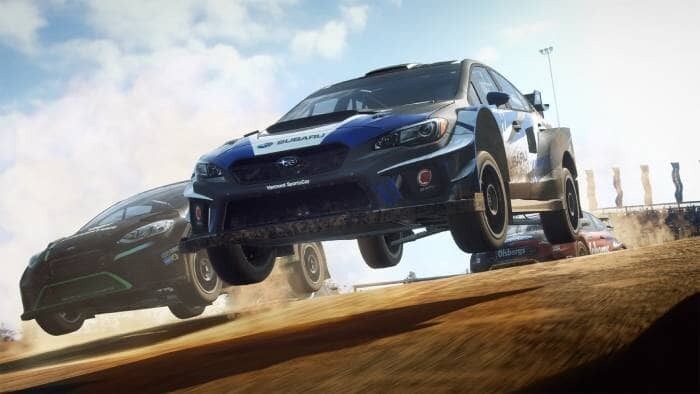 The game allows you to participate in a series of demanding races, where a full concentration is required, as there is no rewind function and it's easy to make a mistake that will cost you a few places, or even the entire race if you happen to accidentally crash and critically damage your car. The weather does not make things easier – beware of rains that will reduce your car's grip. Also, keep in mind that the road is subject to degradation as more and more cars pass over, significantly changing how your car will behave on certain sections of the circuit.
Key features
A true rallycross experience
Realistic driving physics with visual and mechanical car damage
Weather conditions impacting car's handling
F1 2019
| | |
| --- | --- |
| Release date: | 2019-06-28 |
| Developer: | Codemasters Birmingham |
There's also something for people who enjoy racing at extreme speeds – F1 2019 allows players to sit behind the wheel of the fastest Formula 1 cars and compete against the computer or other players on the most popular racing circuits, including Hockenheimring, Silverstone, and Shanghai International Circuit.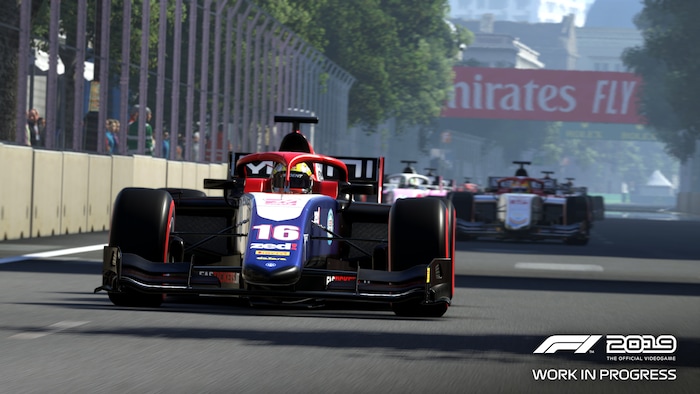 The game offers a very realistic Formula experience – everything can happen when driving at speeds of over 300 km/h, and every little mistake can have fatal consequences. At least in real life – you, as a player, have the perfect opportunity to try this extreme type of racing without risking your own health. F1 2019 introduces some new features that were missing in previous games, including the possibility of team switching during a champions year and customizable liveries.
Key features
Dozens of F1 and F2 cars to drive on the real-world circuits
Customizable liveries and helmets
Driver transfers during a championship year
MotoGP 19
| | |
| --- | --- |
| Release date: | 2019-06-06 |
| Developer: | |
Alternatively, there is also a racing game dedicated to those who prefer competing using bikes instead of cars.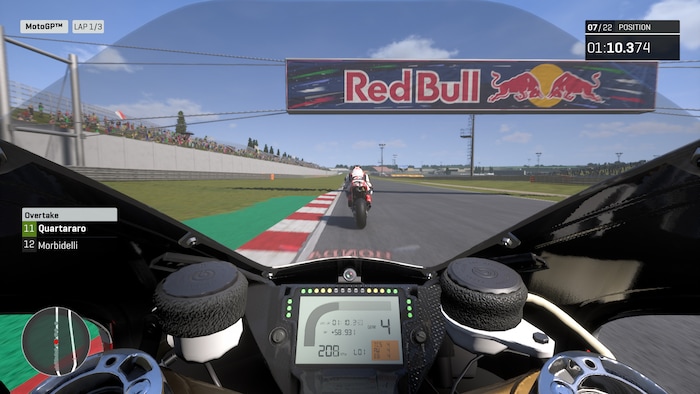 It's MotoGP 19 and it does a superb job at delivering realistic driving experience and a demanding challenge, thanks to the game's artificial intelligence that utilizes machine learning to make itself better over time. Try to not make any mistakes – the AI will not flinch from taking every opportunity it gets while trying to overtake your position.
Key features
Over 50 legendary riders and over 35 bikes to try
An AI based on machine learning
Career mode and multiplayer
Wreckfest
| | |
| --- | --- |
| Release date: | 2018-06-14 |
| Developer: | Bugbear Entertainment |
Although Wreckfest allows you to participate in traditional races, it's not where this title stands out. The game is a fun addition to the list of the best PC racing games because it allows you to take part in demolition derbies, where you can relieve the stress by crashing other cars.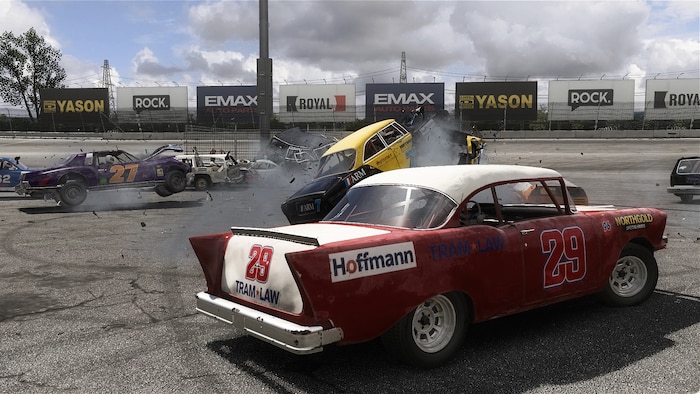 There is only one rule – don't get destroyed yourself. All's fair when the match starts. In traditional racing mode, there's also nothing stopping you from pushing the opponents off the track or forcing them to hit the band. You can be as ruthless as you want – the game itself encourages you to play aggressively, so don't hold back when you have the perfect opportunity to hit another car from the side. And if races and demolition derbies are not enough, you can try your hand at some fun challenge modes.
Key features
Demolition derby at its finest
Realistic physics and damage model
Demanding challenge modes
Summary
No matter what type of racing games you like, there's surely something you will find enjoyable and worth picking. From arcade to simulation, the games vary greatly in terms of gameplay, implemented mechanics, quality of life features, and the amount of content included.
Not all racing games focus solely on racing – some, like Wreckfest, revolve around crashing and destroying the others as you drive. Some, like Forza Horizon 4, may feature a huge explorable open world filled with collectibles, while others, such as The Crew 2 give you the opportunity to race in the air and on the water. Rallycross fans should definitely try Dirt Rally 2.0, and fans of more specific motorsports should also give F1 2019 and MotoGP 19 a try.