Just like in the legend of King Arthur, we hear about the Holy Grail – in the world of gaming, it is Dark Souls. Even if you have not played the title, you will likely come across it more than once in your life.
Dark Souls like games became famous for their legendary high difficulty level, which discouraged all casual players from playing. It is known as an action RPG genre created only for born masochists.
Why? Because dead bodies are everywhere, and mostly one of these corpses is you. Nevertheless, the title has gained masses of fans playing it solo or in cooperation, who stubbornly discover innovative strategies to fight and defeat powerful bosses. If you are curious which video games reflect the atmosphere and difficulty level of Dark Souls – you are in the right place. Here is a list of the 12 best souls like games to play in 2021.
The Best Souls-Like Games
Lords of the Fallen
| | |
| --- | --- |
| Release: | 2014-10-28 |
| Genre: | RPG |
| Developer: | CI Games |
As the cruel god Adyr rises again, humanity has to fall. His dark army travels the world, leaving only lifeless bodies and burnt houses behind. In this terrifying world, the only hope of regaining the balance is you.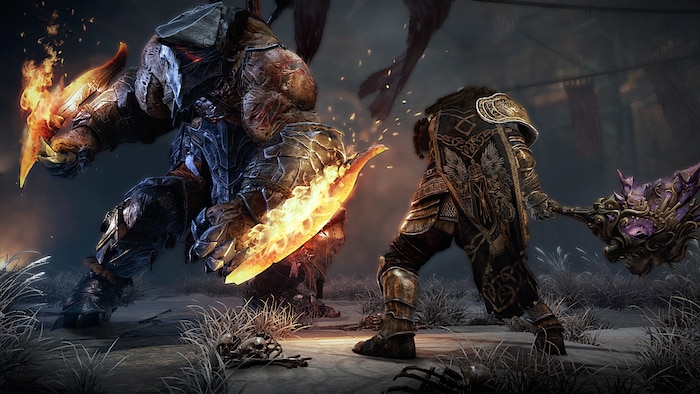 Choose one of the three character classes and set off to a harsh world shrouded in evil. Explore forgotten ruins and graveyards where you will encounter bloodthirsty enemies. Lords of the Fallen offers a soulslike combat system and a similar, dark gameplay atmosphere. It is a 3D game for players aged 16 and over.
Key features
Discover a dark fantasy world and save its inhabitants
Develop yourself in combat and cast powerful spells
Battle hordes of demonic enemies
Explore, collect items and get better and better weapons and armor
Code Vein
| | |
| --- | --- |
| Release: | 2019-09-27 |
| Genre: | Action |
| Developer: | BANDAI NAMCO Studio |
It is one of the souls like co-op games and a Japanese action RPG from the creators of God Eater. Create your anime vampire hero and enter the dark world overrun by bloodthirsty monsters.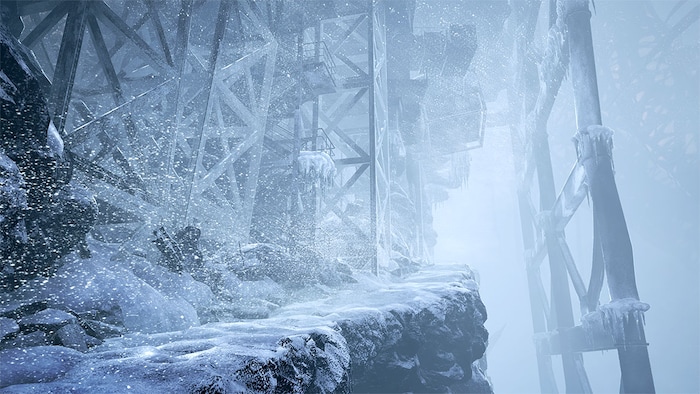 As one of the Revenants, you have to face the cruel reality of your new life. Explore dungeons and abandoned ancient locations to face vicious enemies and assemble your team. Use unique abilities and drink blood to get special combat bonuses. What does Code Vein have in common with Souls? Exploration of the world abandoned by hope and the combat system. You will not avoid death here, so invite a friend to the game and try your hand at soulslike cooperation.
Key features
Create your Revenant and customize his features and equipment
Explore vast locations full of valuable treasures and bloodthirsty bosses
Unlock special vampire power-ups to destroy your opponent
Play solo or in cooperation
Darksiders 3
| | |
| --- | --- |
| Release: | 2018-11-27 |
| Genre: | Adventure |
| Developer: | Gunfire Games |
To restore balance to the world, Fury the sorceress embarks on a risky journey. The goal is one – ultimate death for the Seven Deadly Sins.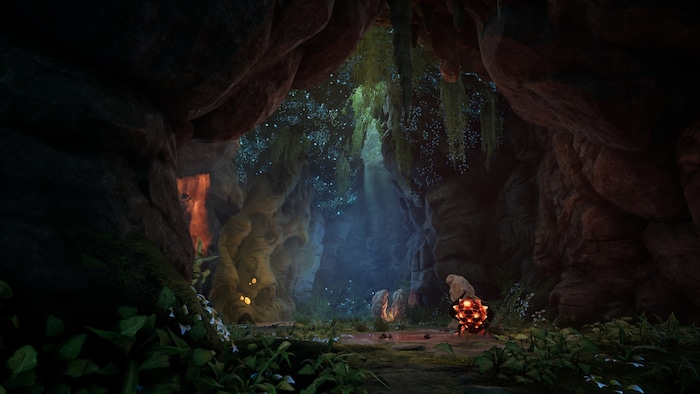 Darksiders 3 is a slasher with RPG elements and an excellent proposition for fans of epic battles and exploration of gloomy dungeons. There is no room for doubt in this game. Grab your whip, activate supernatural powers, and go on an epic crusade against the Seven Sins and their filthy minions.
Key features
Play as a warrior mage and set off on a journey to slay the Seven Sins
Fight and gain access to better weapons and skills
Explore the rich world
Restore the balance between good and evil
Mortal Shell
| | |
| --- | --- |
| Release: | 2020-08-18 |
| Genre: | Action role-playing game |
| Developer: | Cold Symmetry |
Set off on a terrifying journey through a devastated world engulfed by spreading evil. Explore abandoned sanctuaries and see if there is still a chance for any hope in this grim reality.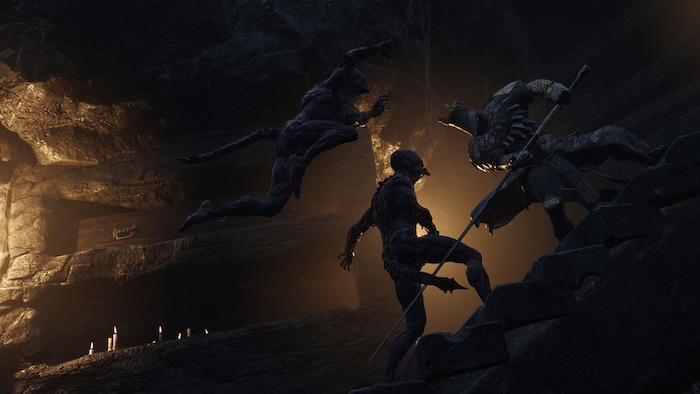 The ruins of ancient sanctuaries hide hordes of deformed worshipers. Your task is to find them and then cleanse them of all filth. Take over the bodies of fallen heroes and develop skills. And get ready for a fight – it will require not only reflexes but also precise planning of each move.
Key features
Play as a hero taking over the bodies of slain warriors
Explore and discover forgotten sanctuaries
Cleanse the ruins of the beasts from hell
Fight and plan each strike to survive
Death's Gambit
| | |
| --- | --- |
| Release: | 2018-08-13 |
| Genre: | Adventure |
| Developer: | White Rabbit |
It is a 2D platform RPG for PC, arranged in a pixel setting inspired by games like Castlevania. Become a servant of death and set off to a medieval fantasy world full of monsters and demons.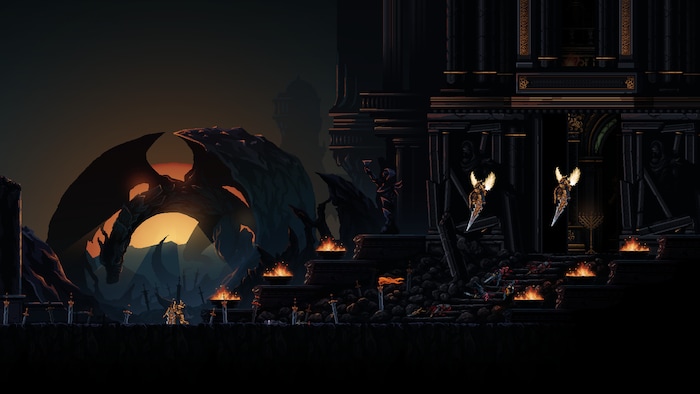 Play as Gambit – a death emissary who travels to the world of the undead. At stake is the purification of the filthy souls of various fallen knights and beasts from hell. It is the fast-paced type of gameplay full of heroic battles in which you use both your weapons and your brain.
Key features
Play as a death envoy and complete the mission
Explore a pixelated fantasy world
Develop your character and discover all the game modes
Prepare your attacks and successfully eliminate even the most powerful enemies
Remnant: From the Ashes
| | |
| --- | --- |
| Release: | 2019-08-20 |
| Genre: | Adventure |
| Developer: | Gunfire Games |
Welcome to a post-apocalyptic reality ruled by the spreading evil and bloodthirsty beasts of the afterlife. Survive at all costs before the darkness takes over everything around.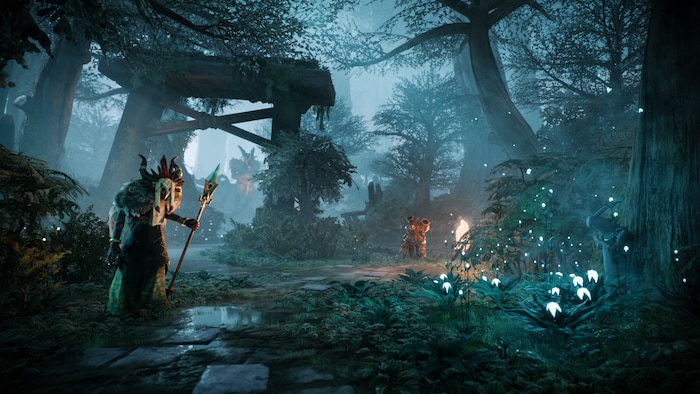 Choose your character class and enter the procedurally generated world where all hope is lost. Together with a group of survivors, face the ruthless monsters who desire the ultimate destruction of humanity. Each day in this place is a new opportunity to die, so get ready to fight for survival.
Key features
Explore a post-apocalyptic world ravaged by monsters
Collect equipment and craft items
Choose your character class and develop skills
Play solo or in cooperation with up to three players
The Surge
| | |
| --- | --- |
| Release: | 2017-05-15 |
| Genre: | Action & Shooter |
| Developer: | Deck13 |
A peaceful life takes on a new, darker form. Until yesterday, you were just a factory worker, and today, you will face hundreds of furious mechanical opponents.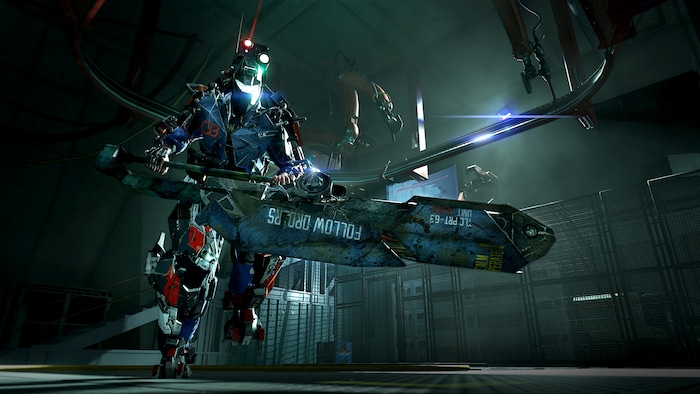 The action takes place in the future and reveals the world of ordinary people trying to survive at all costs. It is a challenging game filled with battles against mighty machines and bosses. Collect weapons or craft them from the remains of dead bodies. Only the strongest will survive in this world!
Key features
Enter a world where robots have gone mad
Play as a factory worker and confront the harsh reality
Each element of the environment can become your weapon
Get better equipment and become even more dangerous
Salt and Sanctuary
| | |
| --- | --- |
| Release: | 2016-05-17 |
| Genre: | Indie |
| Developer: | Ska Studios |
It is an RPG platform game with devastatingly dark graphics, representing Soulsborne like games with an exceptionally high level of difficulty. If you are seeking a real challenge – play Salt and Sanctuary.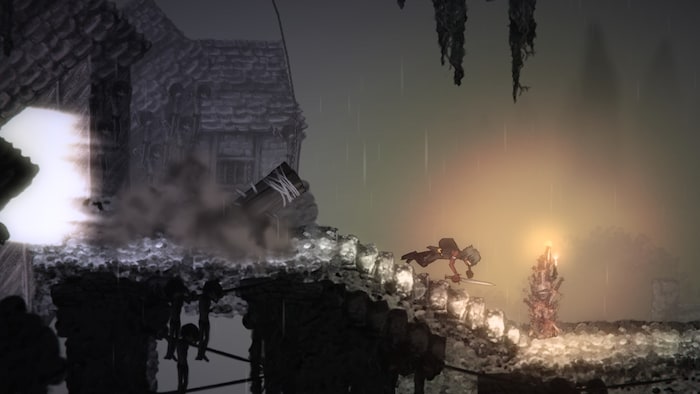 You find yourself on a mysterious island, lost among the stormy sea waves. At this point, a deadly dance for your survival begins. Set off on a journey through a mysterious, depressing land and discover its secrets. Battle hordes of enemies, see dozens of unexplained situations and unravel tons of deadly puzzles. There will also be blood – LOTS of blood. It is a title that players on Steam mention as Dark Souls in 2D.
Key features
Play as a sailor who finds himself on a forgotten island
Explore, learn secrets and enjoy the omnipresent atmosphere of despair
Fight hordes of deformed, graphically refined enemies
Battle challenging bosses and see one of several game endings
Nioh
| | |
| --- | --- |
| Release: | 2017-11-07 |
| Genre: | RPG |
| Developer: | KOEI TECMO GAMES CO., LTD. |
Play as a fearless warrior who finds himself in the times of feudal Japan. Awake courage in your heart, for there comes a fight against the unknown.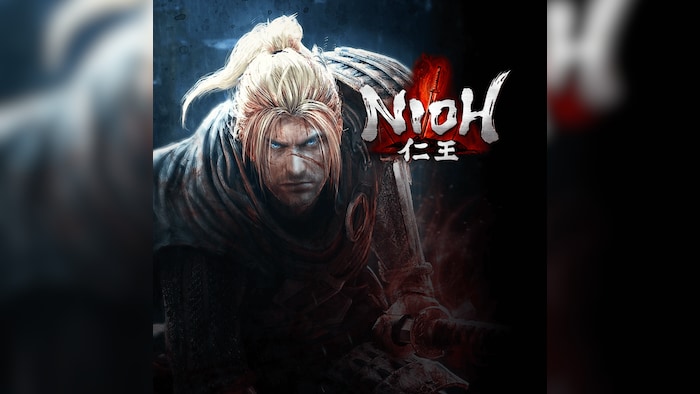 Nioh is a role-playing game in which you travel through the locations of the Land of the Rising Sun. The country is torn by conflicts, and dark Yokais appear, eager for human suffering. Play solo or in multiplayer and do everything in your power to not die right away.
Key features
Play a soulslike game set in the era of feudal Japan
Challenge people and demons from the most terrible legends
Use various fighting styles and plan your attacks
Play solo or summon other players to help in the fight
Hollow Knight
| | |
| --- | --- |
| Release: | 2017-02-24 |
| Genre: | Action & Shooter |
| Developer: | Team Cherry |
The microscopic world of insects hides many dark secrets. Become the Hollow Knight of a courageous heart, set out on a journey through the twisted dungeons of the town of Dirtmouth.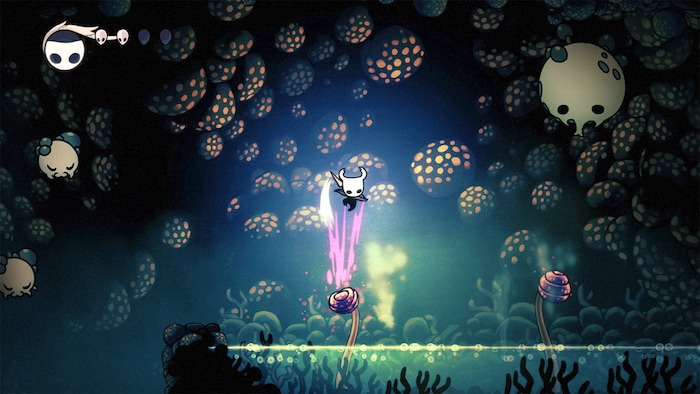 It is a 2D Metroidvania that is overwhelmingly positively ranked on Steam. Go to the underground labyrinth and uncover its secrets. Travel on foot or the back of an insect, meet charming NPCs, and fight thirty powerful bosses. Hollow Knight is a beautiful audiovisual proposition for players looking for something lighter and magical in the soulsborne genre.
Key features
Play as Hollow Knight and go to the mysterious dungeons
Fight over a hundred enemies and face thirty bosses
Discover the secrets of this world and its inhabitants
Explore, avoid traps and collect equipment
Dead Cells
| | |
| --- | --- |
| Release: | 2017-05-10 |
| Genre: | Action & Shooter |
| Developer: | Motion Twin |
It is an action platform game where death means death. Venture to the twisted corridors of mystic dungeons and see if you will be worthy of completing the game!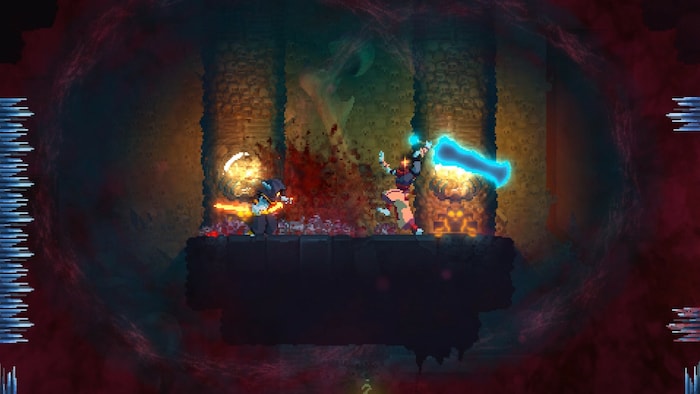 Dead Cells is a procedurally generated world in which death forces the player to restart the game. The dark pixelated setting hides many dangerous enemies and valuable loot. Explore and enrich yourself with treasures and experience! Battles are inspired by the Dark Souls combat system and require more than muscle strength to overcome the enemy.
Key features
Set off to a pixelated land full of treasures and enemies
Explore and discover new locations
Defeat powerful bosses in adrenaline-filled battles
Develop your skills and try to survive
Blasphemous
| | |
| --- | --- |
| Release: | 2019-09-10 |
| Genre: | Adventure |
| Developer: | The Game Kitchen |
It is an action platform game with a religious, gloomy background. In a land overrun by fanatical and distorted creatures, you are the only one who can cleanse this world.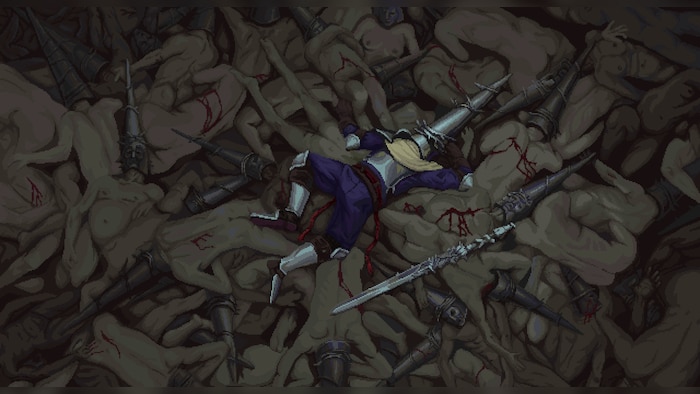 You play as the Penitent One – a warrior equipped with religious artifacts. Set off to the world of blasphemous religion, hiding hideous monsters straight from the worst nightmares. Explore, fight and discover the history of this place. Battle terrifying bosses, and you might be able to see the rest of the story. It is a graphical, extensive, and discouraging game for players from 16 years of age.
Key features
Go to Cvstodia – a land possessed by a dark religion
Use the available weapons and relics to clear the dungeons of filth
Confront powerful bosses
Explore and discover the sinister secrets of this world
Someone once compared Dark Souls to a relationship with the perfect woman you love very much. But she has one flaw – she slaps you in the face every 5 minutes. The identical poetic words describe all the games like Dark Souls on this list.
Dear player, if you are looking for relaxed, rewarding gameplay for a peaceful afternoon after work – leave in peace and come back when you are ready. Now is not the time. But, if you feel this tiny call of madness – congratulations! Here you will make all your crazy dreams come true. Good luck!