Watching your favorite sports team during a match might be frustrating, especially if it's losing an important game and its players do not seem to perform up to their full potential. Thankfully, there are video games, where you can step in, take control over your favorite team, and lead it to victory.
Sports video games are a great way to experience and enjoy the thrills of a real match. Depending on the specific title, you can play the role of either the entire team or a specific player while they are out on the pitch. Alternatively, you can become a team's manager and take care of all the other things and details that also affect how the team performs during play, including managing transfers, contracts, sponsors, or making sure players are in good health condition.
Check out the list below for some of the most popular sports video game series, and get an idea of what's on top.
| | Game | Release | Video | Developer | Sale | |
| --- | --- | --- | --- | --- | --- | --- |
| | FIFA 22 | 2021-10-01 | | EA Canada | 76% | Read more |
| | Pro Evolution Soccer 2019 (PES 2019) | 2018-08-30 | | | 69% | Read more |
| | Football Manager 2022 | 2021-11-09 | | Sports Interactive | 58% | Read more |
| | NBA 2K22 | 2021-09-10 | | Visual Concepts | 86% | Read more |
| | Tony Hawk's Pro Skater HD | | | | 7% | Read more |
| | Madden NFL 22 | 2021-08-20 | | | 89% | Read more |
| | NHL 22 | 2021-10-15 | | | 70% | Read more |
| | WWE 2K22 | 2022-03-11 | | | 30% | Read more |
| | PGA TOUR 2k21 | 2020-08-21 | | | 82% | Read more |
| | Golf With Your Friends | 2016-01-29 | | Blacklight Interactive | 72% | Read more |
| | Pro Cycling Manager 2022 | 2022-06-09 | | | 42% | Read more |
| | F1 2021 | 2021-07-16 | | Codemasters | 34% | Read more |
| | FIFA 21 | 2020-10-09 | | | 81% | Read more |
| | Tennis Manager 2021 | 2021-05-25 | | | 59% | Read more |
| | Creed: Rise to Glory VR | 2018-09-25 | | | 60% | Read more |
| | Session: Skateboarding Sim Game | 2019-09-17 | | | | Read more |
| | Snooker 19 | 2019-04-17 | | | | Read more |
| | EA Sports UFC 4 | 2020-08-14 | | Electronic Arts | 77% | Read more |
FIFA
| | |
| --- | --- |
| First game release: | 1993 |
| Sports type: | Soccer |
| Developer: | Electronic Arts |
FIFA is one of the go-to series for any true fan of soccer who also likes to play games.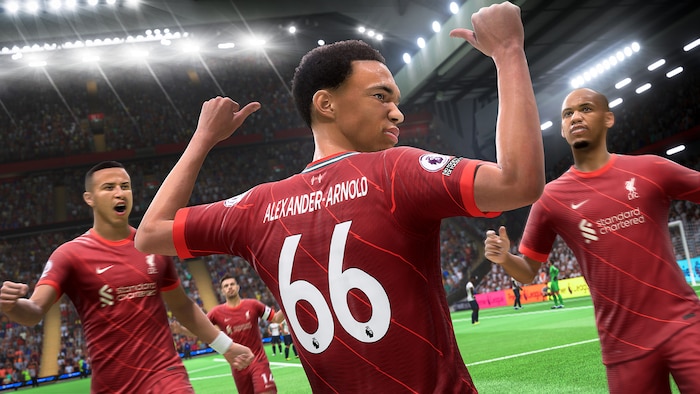 New titles are usually released annually by Electronic Arts, offering major improvements over the previous versions, mainly introducing updated graphics, improved ball physics, better controls, and updated leagues and teams.
One of the more important milestones in the series was FIFA Soccer 96 from 1995, as for the first time in the series players were able to enjoy a fully 3D environment, as well as play as clubs based on their real-world counterparts. Over the next years EA focused on mechanics improvements, trying to make the soccer game feel as close to reality as possible.
Pro Evolution Soccer
| | |
| --- | --- |
| First game release: | 1995 |
| Sports type: | Soccer |
| Developer: | Konami |
PES was always FIFA's main competitor in the soccer video games market.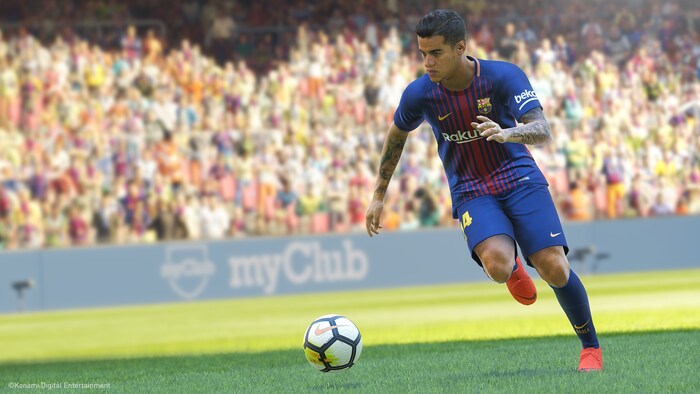 Its main drawback and what made people lean towards FIFA for many years was the licensing – real-world teams appeared in PES much later than they did in FIFA, and there was always a smaller number of officially licensed teams and real-world soccer players.
However, it doesn't mean PES is worse than FIFA – while it surely neglected the licensing, it also put much more effort into realistic gameplay, which was always its strongest point. As years passed, these differences between both series blurred, and now choosing one or the other is simply a matter of preference – you could flip a coin to decide which one to pick.
Football Manager
| | |
| --- | --- |
| First game release: | 2004 |
| Sports type: | Soccer |
| Developer: | Sports Interactive |
While we're at soccer games, it's also worth mentioning the Football Manager series, which approaches the soccer from a different perspective.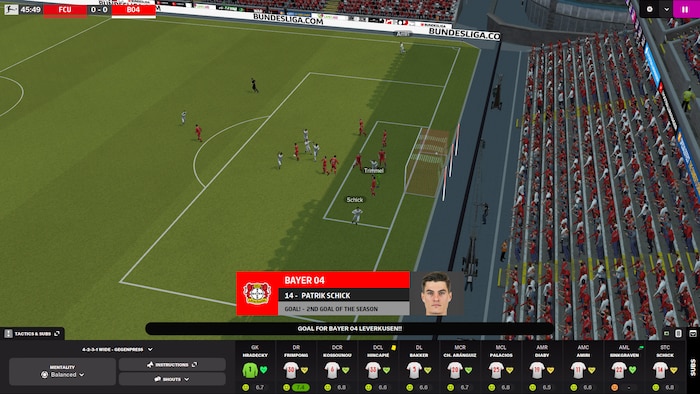 Instead of directly controlling the soccer team on the pitch, in FM you will be able to focus on the management aspect, while the matches themselves will be simulated according to the adjustments made.
You will be responsible for scouting new promising players, selecting team's formation for the upcoming match, motivating players before game, keeping your club profitable by adjusting ticket prices and striking lucrative sponsorship deals, and so on, allowing you to truly feel like a real club manager.
NBA 2K
| | |
| --- | --- |
| First game release: | 1999 |
| Sports type: | Basketball |
| Developer: | Visual Concepts |
As series' name might suggest, it focuses on North American professional basketball league, National Basketball Association, and is the absolute go-to when one looks for a basketball sports game – it sold over 90 million units as of late 2018.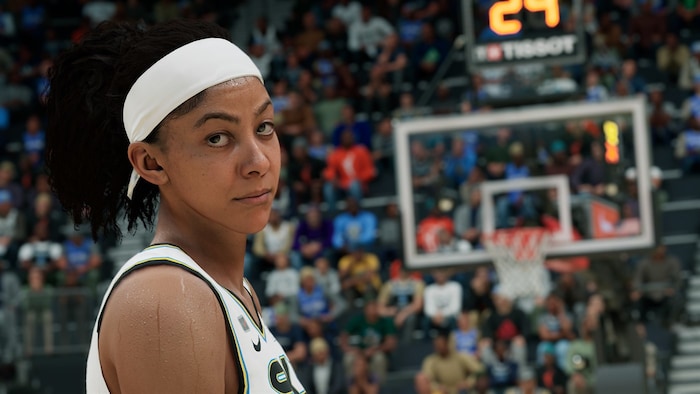 For most titles from the franchise, the core of the gameplay lies in the Career Mode, which allows you to create your own basketball player and help him get to the top. The career often has a storyline and allows you to increase player's attributes as he participates in events. Alternatively, you can become team's manager and manage all aspects of selected NBA team.
Tony Hawk's Pro Skater
| | |
| --- | --- |
| First game release: | 1999 |
| Sports type: | Skateboarding |
| Developer: | Neversoft, Robomodo, and others |
Ever dreamt of conquering the streets on a skateboard? With Tony Hawk's Pro Skater series you can do that and much more.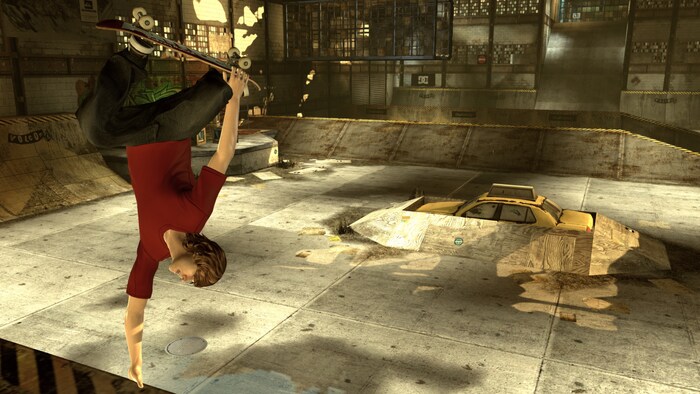 Games from this series let you play the role of a skateboarder trying to perform the most complex stunts, such as the 900 or Kickflip McTwist, on ramps, rails, and other obstacles scattered around the available maps.
Tony Hawk's games originally started as simple arcade games, but later evolved into something that offered a much more immersive experience, thanks to the possibility of playing with the use of a dedicated skateboard controller.
Madden NFL
| | |
| --- | --- |
| First game release: | 1988 |
| Sports type: | American football |
| Developer: | EA Tiburon |
This is one of the longest-running video game sports series, and game series in general, with the first game being dated 1988.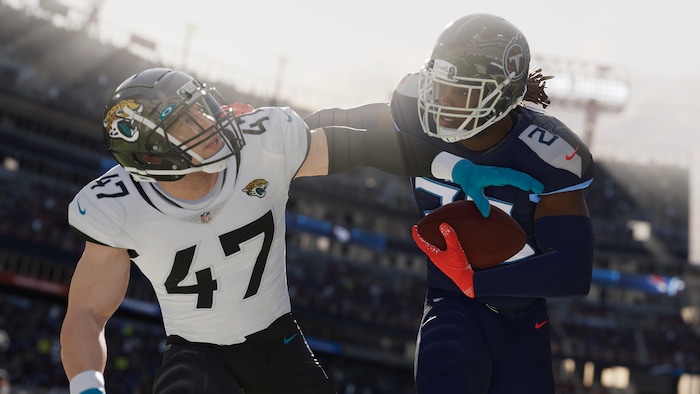 Named after the coach of the Super Bowl XI's winning team, John Madden, the franchise revolves around American football and aims to deliver a very realistic experience of playing a match.
So realistic, in fact, that it influenced large groups of people, both players, and coaches alike, to practice the real sports. It gave them a better understanding of American football and explained in detail certain tactics that could be used in the real field.
NHL
| | |
| --- | --- |
| First game release: | 1991 |
| Sports type: | Ice hockey |
| Developer: | EA Canada |
If you ever wanted to try your hand at ice hockey, then you might want to pick one of the games from the NHL series.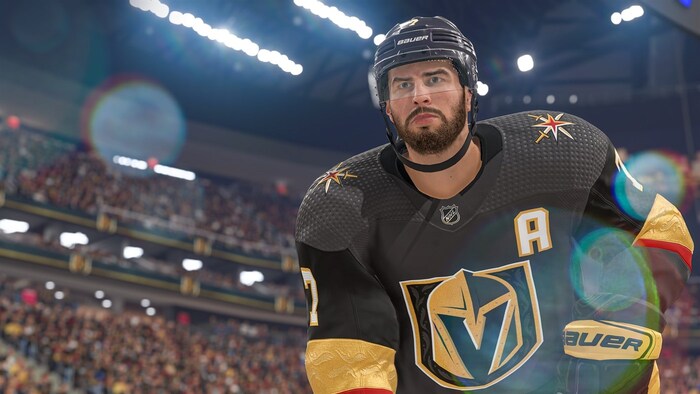 Most games from the franchise are developed under National Hockey League and National Hockey League Players' Association licenses, which allows developers to use the league's real team and player names.
Later releases allow players to compete online in professional division-based league and develop their characters through playing. Progressing through the game may unlock new customization elements to make character stand out from the crowd.
EA Sports UFC
| | |
| --- | --- |
| First game release: | 2014 |
| Sports type: | Mixed martial arts |
| Developer: | EA Canada, Skybox Labs |
EA Sports UFC series allows you to step into the ring and participate personally in the MMA championship.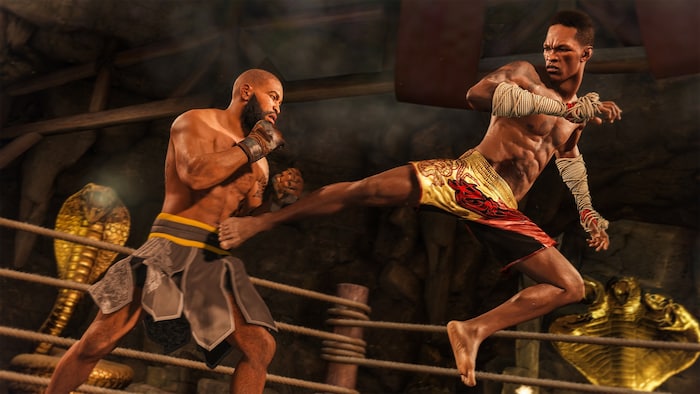 The realism in gameplay is achieved thanks to the implementation of realistic physics, sounds, and contestants' movements on the ring. Physics go as far as being able to accurately depict how body behaves after receiving the powerful hit, and an observable shockwave travels throughout the body.
Later games focused on the career mode, where besides fighting, you have to also make certain promotional choices in order to build hype and gain more fans.
WWE 2K
| | |
| --- | --- |
| First game release: | 2000 |
| Sports type: | Professional wrestling |
| Developer: | Yuke's, Visual Concepts |
An alternative fighting game series could be the WWE 2K developed by Yuke's and Visual Concepts.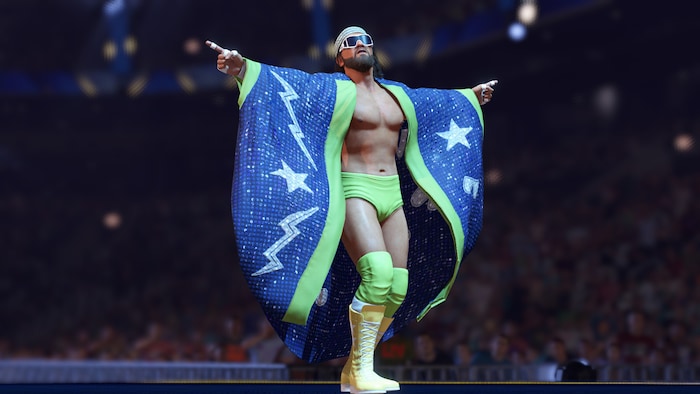 This one revolves around professional wrestling, so if you are into this kind of sports, here's your chance to dive in. The series offers multiple ways of playing and experiencing the life of a wrestler.
Depending on the game, among the possible modes, you will find the career, manager mode, exhibition, and even the create mode, where you can create and customize your very own wrestler and lead him to victory.
PGA Tour
| | |
| --- | --- |
| First game release: | 1990 |
| Sports type: | Golf |
| Developer: | Electronic Arts, and others |
There is also one successful series dedicated to golf, making it possible to test your skills in precisely hitting the small ball with a club.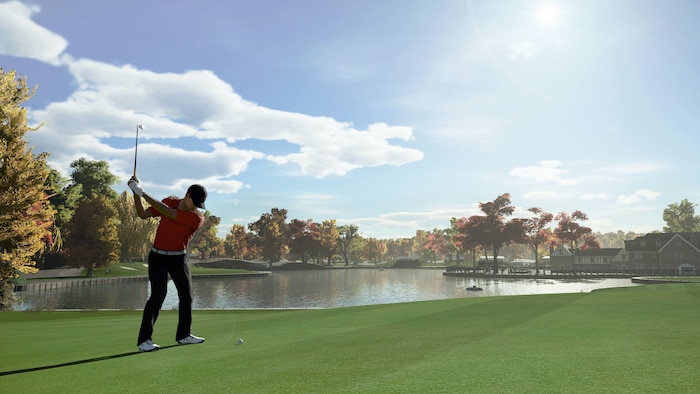 Formerly known as the Tiger Woods series and rebranded later to Rory McIlroy's, PGA Tour allows you to take control over a professional golf player during a golf session. You know the drill – hit the ball into the hole in fewer hits than your opponent and you will be the winner.
It does sound oversimplified, but the game itself is not that simple and offers an in-depth experience strongly resembling a real play, which golf fans will surely find exciting and enjoyable.
World Snooker Championship
| | |
| --- | --- |
| First game release: | 2000 |
| Sports type: | Snooker |
| Developer: | Blade Interactive, Dark Energy Digital |
Hard times have come for fans of snooker, at least when it comes to video game series.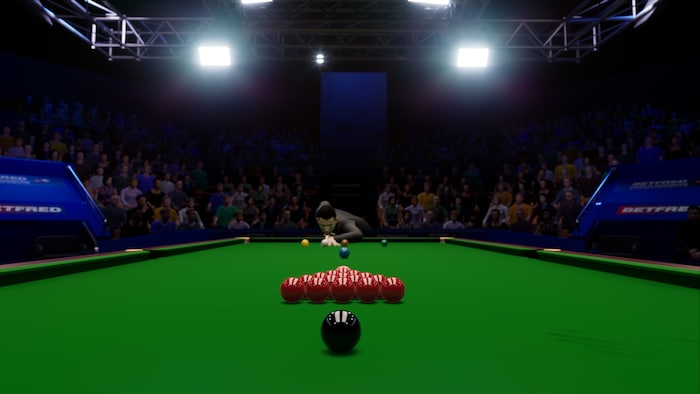 One of these was World Snooker Championship, but unfortunately, it ended in 2011 with WSC Real 11: World Snooker Championship. The series was developed by Blade Interactive and later by Dark Energy Digital. From 2008 onwards, WSC put a strong emphasis on realism, allowing even to play the game from first-person perspective.
Despite being quite old, it remains one of the best series dedicated to snooker fans, so if you're one, don't hesitate to try it out.
Summary
There are so many sports video games on the market, that it's probably safe to assume if there's a sport, there is also a game developed for it. Soccer, baseball, basketball, American football, ice hockey, you name it.
Clearly, one of the most popular companies in this market is Electronic Arts. Of course, it's not the only one that develops amazing sports games, but due to the number of sports series owned by EA, there is a high chance that if you ever played any sports video game before, it was probably from EA. Though EA is best known for the FIFA soccer series, it is also responsible for developing other franchises, such as Madden NFL, UFC, and PGA Tour.
While there is probably a game dedicated to virtually any sport, some games are more popular than others. This is the decisive factor for developers when thinking about what to create next, as companies are always trying to focus on the most profitable ideas. That's why the most popular sports have not just single games, but the entire series dedicated to them.
If there is a sport, there is probably a video sports game about it, and if said sport is popular, there might be even an entire regularly updated franchise dedicated to it. If your favorite sportsman or sports team does not meet your expectations, you can step in and take control in order to help them achieve victory, at least in virtual life. Choose the series you find the most appealing and start playing – a glory awaits, but only for those who can prove their skills.