Watching your favorite team lose a match might be frustrating, but – thankfully – there are video games where you can step in, take control and achieve victory. Behold: here's a list of the best sports games available on the market right now. Check them out!
Depending on the title, you can either control a specific player or the entire team. In other cases, you can become a manager and take care of all the other stuff, such as managing transfers, contracts, sponsors or ensuring that your players are in a good condition.
The list below features some of the most popular sports video game series. We're pretty sure you'll find your most favorite disciplines on it.
FIFA
| | |
| --- | --- |
| Release date: | First game released in 1993 (2022-09-30) |
| Sport: | Soccer |
| Developer: | EA Canada |
FIFA is one of the go-to series for any true fan of soccer who also likes to play video games.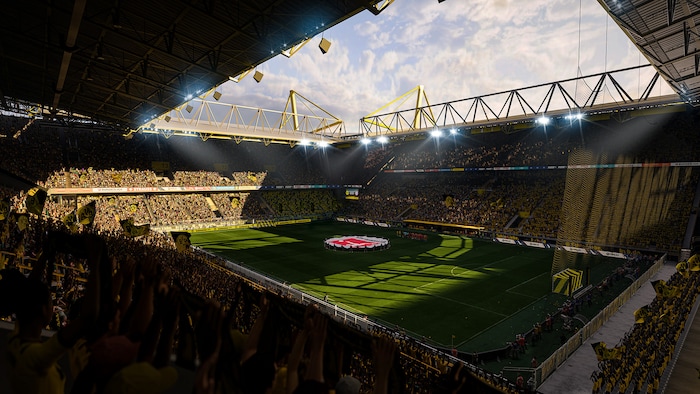 One of the greatest milestones in the series was FIFA Soccer 96, released in 1995. It was the first FIFA game to feature a fully 3D environment, as well as real-life clubs and players.  Over the years, EA focused on improving gameplay mechanics and making virtual soccer as close to reality as possible.
The latest installment in the series, FIFA 23, is notable for being the last game that'll feature FIFA in its name (starting from 2023 the series will be renamed to EA Sports FC). Aside from modes such as Ultimate Team and Career, the game features women's domestic leagues for the first time in FIFA games' history.
Pro Evolution Soccer (PES)
| | |
| --- | --- |
| Release date: | First game released in 1995 (2018-08-30) |
| Sport: | Soccer |
| Developer: | Konami |
FIFA is one of the go-to series for any true fan of soccer who also likes to play video games.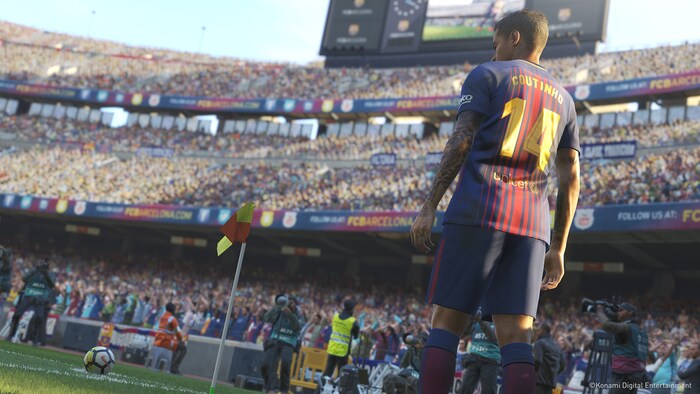 Its main drawback, however, was the lack of licensing. Real-world teams and players appeared in Pro Evolution Soccer much later than in FIFA and to a lesser extent. This is why people leaned towards its competitor.
However, this doesn't mean that PES is worse than FIFA. The developers put a lot more effort in making sure that the game is as realistic as possible, which was always its strongest feature. The differences between the two series blurred as years passed. Today, choosing one or the other is basically a matter of preference. You might as well flip a coin.
The series dropped Pro Evolution Soccer in favor of eFootball. The latest game, eFootball, released in 2022, was unfortunately panned by critics for poor graphics and controls, as well as little content.
Football Manager
| | |
| --- | --- |
| Release date: | First game released in 2004 (2022-11-08) |
| Sport: | Soccer |
| Developer: | Sports Interactive |
While we're talking about soccer games, we can't ignore the Football Manager series, which – as the title suggests – let you manage your own club.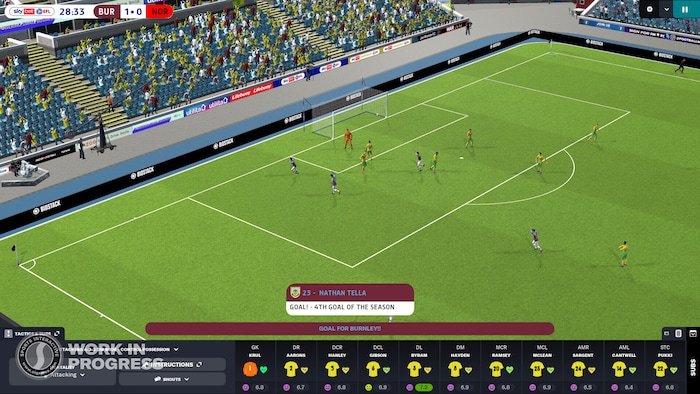 That's right, you no longer control your team directly. Instead, you focus on the Excel-tier stuff, while matches will play out automatically according to all the adjustments and decisions you make.
You are responsible for scouting promising new players, choosing your team's formation for the upcoming match, motivating footballers and keeping your club profitable through ticket price adjustments and lucrative sponsorship deals. The feeling is unique!
Football Manager is the old Championship Manager, by the way (Sports Interactive lost the rights to the name, but kept the game engine and data back in 2004 when they split from Eidos Interactive).
The latest game in the series, Football Manager 2023, features licensed UEFA club competitions, with UEFA Women's Champions League to be featured in future versions of the game.
NBA 2K
| | |
| --- | --- |
| Release date: | First game released in 1999 (2022-09-08) |
| Sport: | Basketball |
| Developer: | Visual Concepts |
Just as the title suggests, the series focuses on the National Basketball Association and is the absolute go-to game when you're looking for a good simulator of this discipline. As of late 2018, a whopping 90 million copies of the NBA 2K games have been sold in total.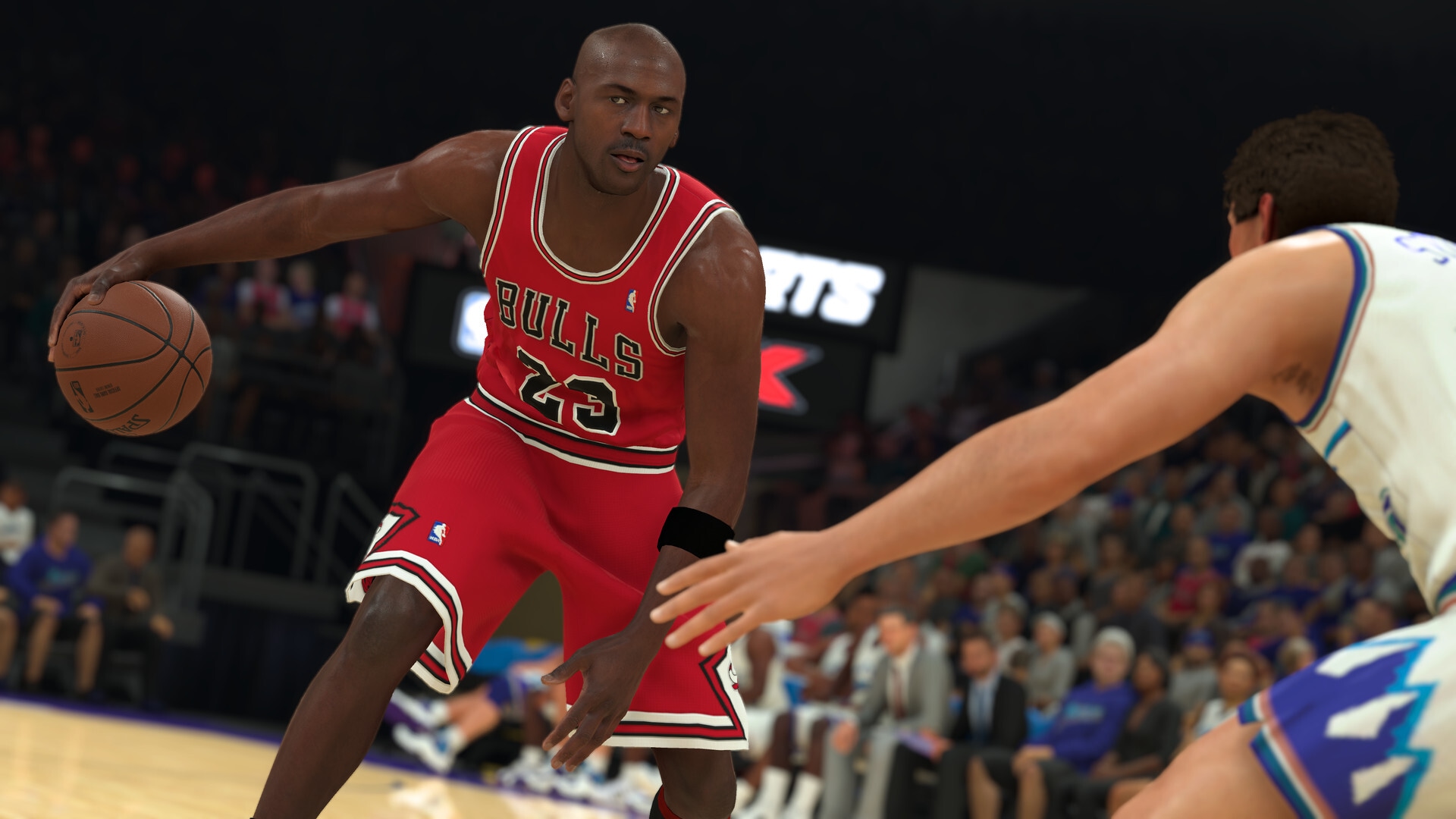 One of the core modes in the franchise is the Career Mode. It lets you create your own player and help him get to the top. There's often an actual storyline and you can upgrade your player's attributes as you progress. You can also become a manager of an NBA team of your choice.
The latest edition of the game, NBA 2K23, features the return of the Jordan Challenge, updates to the MyNBA mode, as well as teams and arenas from the 80s, the 90s, and the 2000s in the Eras mode (including television filters to recreate the feel of these times).
Tony Hawk's Pro Skater
| | |
| --- | --- |
| Release date: | First game released in 1999 |
| Sport: | Skateboarding |
| Developer: | Neversoft, Robomodo, and others |
Ever dreamed of conquering the streets on your trusty skateboard? It can come true thanks to the Tony Hawk's Pro Skater series!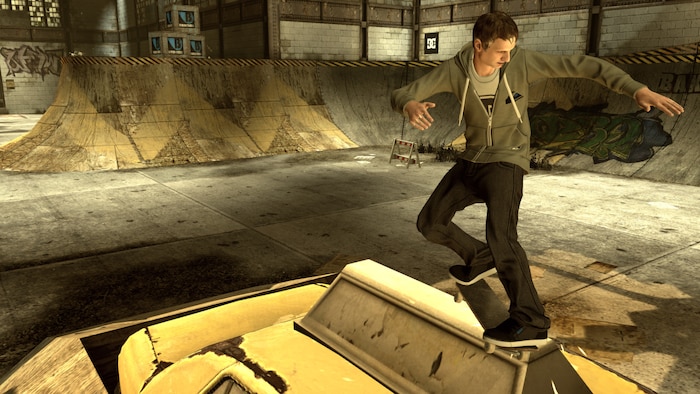 These games let you perform the most complex tricks and stunts, such as the fabled 900 or Kickflip McTwist, on ramps, rails and other obstacles scattered around the levels.
The Pro Skater games were originally simple arcade affairs but later evolved into more complex titles that even let you play using a dedicated skateboard controller.
As far as the series is concerned, there haven't been any new releases since 2018's Tony Hawk's Skate Jam, released on iOS and Android, but the first two games have been remastered and re-released as Tony Hawk's Pro Skater 1 2 on all major platforms. This title has been a major success, too.
Madden NFL
| | |
| --- | --- |
| Release date: | First game released in 1988(2021-08-20) |
| Genre: | American football |
| Developer: | EA Tiburon |
This one is one of the longest-running video game sports series, since its first installment dates back to 1988.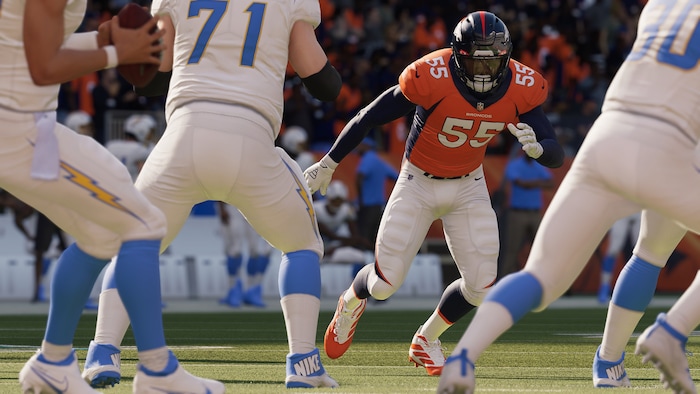 Named after the coach of the Super Bowl XI's winning team, John Madden, the franchise revolves around American football and aims to deliver a very realistic recreation of the discipline.
So realistic that it has influenced lots of people, footballers and coaches alike, to try their hand in the real-world version of the sport. The series gave them a better understanding of the rules and practice various tactics that could be used to a great effect in the real field.
The latest release, Madden NFL 23, features the late John Madden on the cover as a tribute and packs quite a lot of gameplay and mode updates and improvements.
NHL
| | |
| --- | --- |
| Release date: | First game released in 1991 (2022-10-14) |
| Genre: | Ice hockey |
| Developer: | EA Canada |
Want to try your hand at ice hockey? Pick up one of the games from the NHL series!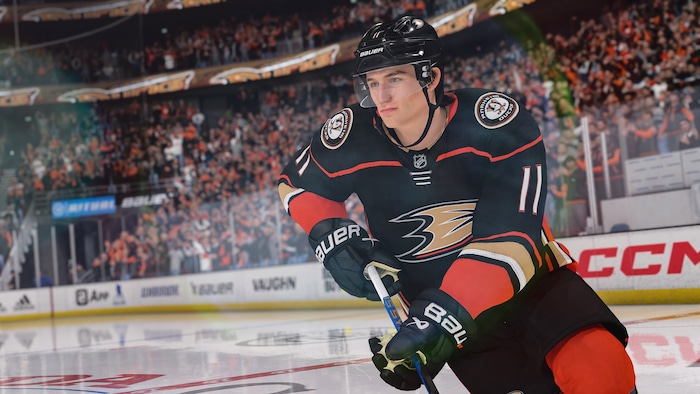 Most games in this franchise boast National Hockey League and National Hockey League Players' Association licenses, which means you can expect real-world teams and players featured in them.
The latest releases let you compete online in professional division-based leagues and upgrade your players along the way. Your progress unlocks new customization options as well.
NHL 23 has been released on October 14, 2022. It features new modes and moves, as well as same-gen cross play. If you're a fan of heavy rock and metal, you'll be pleased to learn that there's quite a lot of heavy songs featured in the soundtrack, including contributions from the bands like Gojira,  Korn and Wage War.
EA Sports UFC
| | |
| --- | --- |
| Release date: | First game released in 2014 (2020-08-14) |
| Genre: | Mixed martial arts |
| Developer: | EA Canada, Skybox Labs |
This series lets you step into the ring and take part in the MMA championship personally.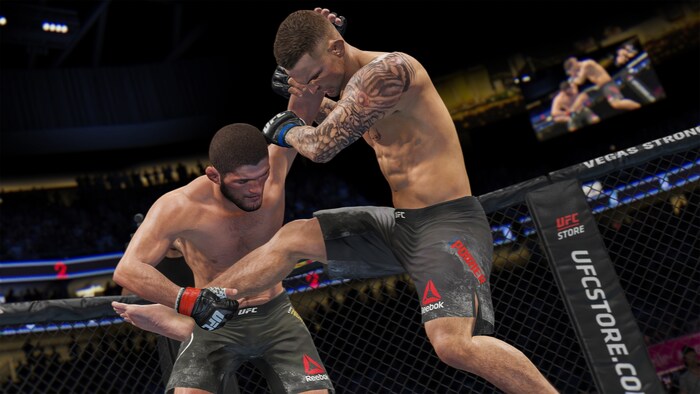 Authenticity is achieved here through accurate physics (including realistic depictions of the effects of powerful blows on the body), sounds and fighters' movements on the rings.
Later games in the series focused on the career mode where fighting is only half your focus. You also need to build hype around yourself and gain more fans through proper promotional choices.
The latest release in the series is EA Sports UFC 4, released in 2020.
WWE 2K
| | |
| --- | --- |
| Release date: | First game released in 2000 (2022-03-11) |
| Genre: | Professional wrestling |
| Developer: | Yuke's, Visual Concepts |
Now, if you want to try something different, give the WWE 2K series by Yuke's and Visual Concepts a shot.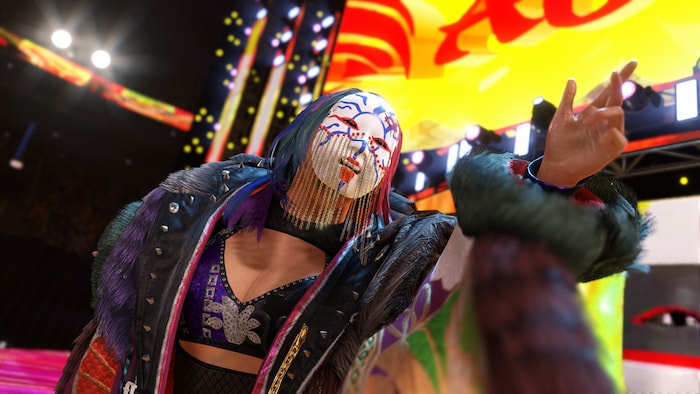 It's a perfect choice if you're into professional wrestling. The series offers multiple ways to play, as well as experience the life of a wrestler.
There are various modes available, including one where you can create and customize your very own wrestler and lead them to victory.
WWE 2K22, the latest installment in the series, was better received than its predecessor, WWE 2K20, universally slammed for its poor technical quality.
PGA Tour
| | |
| --- | --- |
| Release date: | First game released in 1990 (2022-10-14) |
| Genre: | Sport Golf |
| Developer: | Electronic Arts, and others |
Golf also boasts a successful game series, which lets you test your skills in hitting a small ball with your club as precisely as possible.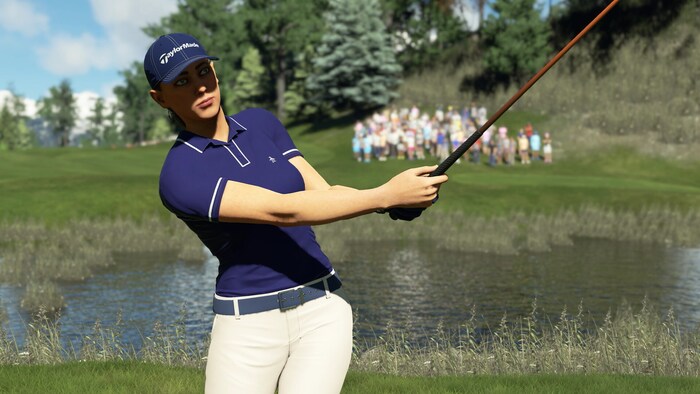 Formerly known as the Tiger Woods series and later rebranded as Rory McIlroy PGA Tour, the games let you play as a professional golfer. You know the drill: put the ball in the hole using fewer hits than your opponent and you'll be declared the victor.
While it sounds simple, it is not: the gameplay is pretty deep and faithfully recreates the real-world experience, which golf fans will surely find exciting.
Sadly, there haven't been any new releases since 2015. However, there is another PGA Tour series, developed by HB Studios for 2K Sports and Maximum Games. Initially known as The Golf Club, the franchise was then graced with a proper license. So, if you want the latest golf simulator, check out PGA Tour 2K23 below.
World Snooker Championship
| | |
| --- | --- |
| Release date: | First game released in 2000 |
| Sport: | Snooker |
| Developer: | Blade Interactive, Dark Energy Digital |
These are dark time for snooker fans, at least when it comes to video games about this sport.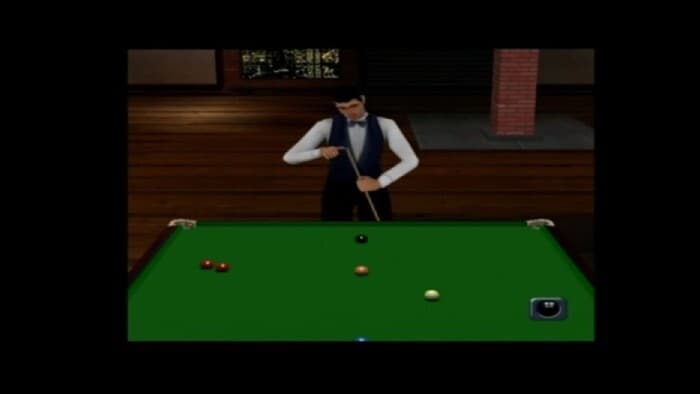 One of the most popular simulators of snooker was the World Snooker Championship series, but it, unfortunately, ended in 2011 with WSC Real 11: World Snooker Championship. Developed by Blade Interactive and later on by Dark Energy Digital, the series put a strong emphasis on realism, even letting you play using the first-person perspective.
It's quite old by today's standards, but it's still one of the best series dedicated to snooker fans. If you're one, don't hesitate to try it out!
If you're looking for something more contemporary, there's Snooker 19 from Lab 42, featuring 128 players from the World Snooker Tour, as well as venues from all twenty-six snooker tournaments.
Super Mega Baseball
| | |
| --- | --- |
| Release date: | First game released in 2014 |
| Genre: | Baseball |
| Developer: | Metalhead Software |
And now for something completely different: a video game series about baseball. It's probably the youngest series on the list, as it started in 2014, but it's been very well received nevertheless.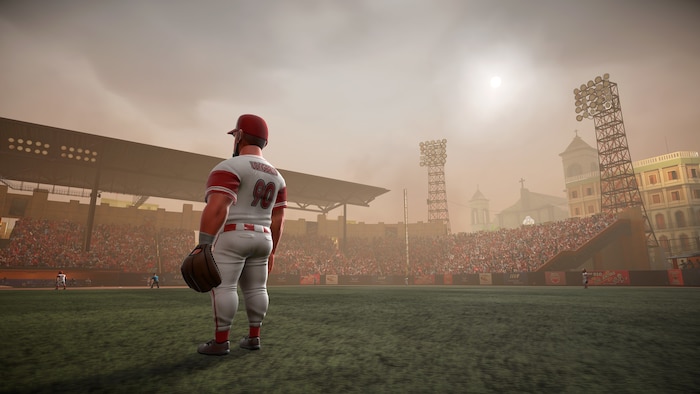 Reviewers praised the depth of gameplay and available modes in these games, although the first installment does feature a controversial cartoony visual style. What's great about the series is that each game lets up to four players play together in local co-op or online multiplayer.
The latest game, Super Mega Baseball 3, has been praised as one of the best baseball video games on the market. It even features a cross-play multiplayer mode named Online Leagues. If you're a fan of this sport, SMB is currently one of the best picks.
Fight Night
| | |
| --- | --- |
| Release date: | First game released in 2004 |
| Sport: | Boxing |
| Developer: | EA Canada, NuFX, EA Chicago, HB Studios |
Let's end this list with another fighting sports simulator. The Fight Night series is one of the best boxing games on the market, hands down.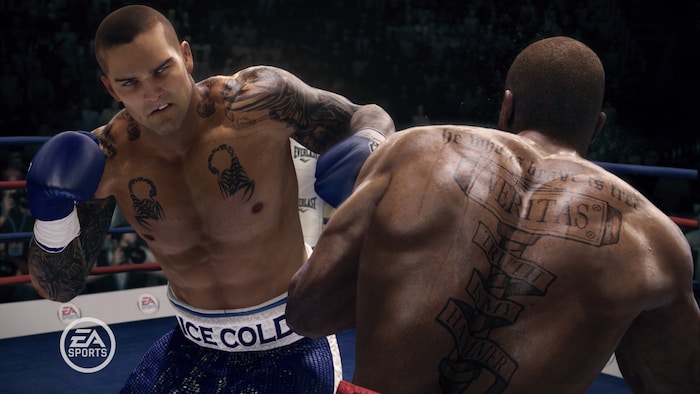 The latest installment, Fight Night Champion, released in 2011, should receive particular praise here. It's dark, gritty and brutal. The game features a story mode (called Champion Mode) focusing on the character of André Bishop, a gifted boxer who needs to put his life back on track and become a boxing champion. You can also recreate some of the most legendary fights, including the Wladimir Klitschko vs. David Haye one.
If you were looking for a good video game adaptation of the Rocky/Creed film series, this is it. Fight Night Champion has been well received and while it's over a decade old now, it's still worth picking up, especially if you're a boxing fan.
With so many sports video games on the market, it's safe to assume that if there's a sport, there's also a video game adaptation of it.
If your favorite sportsman, sportswoman or team is not performing as well as they should, it's time for you to step in and lead it to victory, at least in the virtual realm. With so many sports games available on the market, all you got to do is just choose the most appealing one and start playing. Glory awaits, but you need to prove your skills first.