Nobody has infinite money, and very few people come close enough for it to not matter. With that in mind we wrote our previous articles about pc games under $1 and games under $10.
This time we increase the price range, with $20 as the upper limit. Mind, the following games are just a select few that qualify based on their price. The G2A Marketplace has thousands of games you could buy for $20 or less, so if you don't find what you're looking for on this list, feel free to look for something more to your liking on G2A.COM.
15. Football Manager 2019
| | |
| --- | --- |
| Release date: | 2018-11-02 |
| Genre: | Simulation |
| Developer: | Sports Interactive |
Football Manager is one of the very few franchises with a title that explains exactly what the game is about. If when playing FIFA or Pro Evolution Soccer you always felt that it would be fun, if instead of controlling players, you focused mostly on transfers and tactics, then FM is the game for you.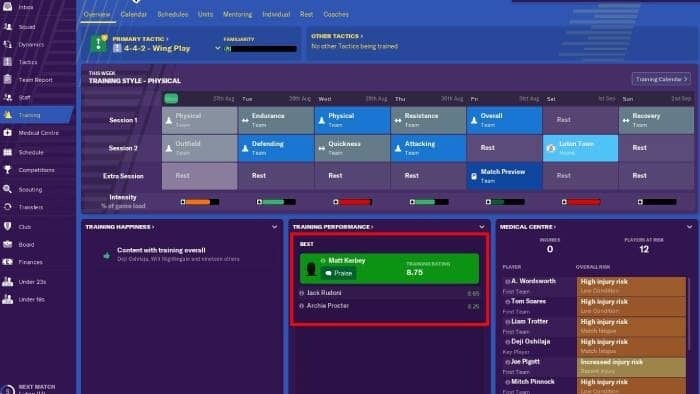 In the 2019 edition you can use a revamped training system with more detailed options available. Some tournaments can also benefit from having video assistant referees, to make sure the rulings are fair. Finally, as usual, the 2019 edition updated the teams to make sure every transfer and new talent from the previous year was reflected accurately.
Key features
New feature: video assistant referees
Simulation of managing a football team
Teams and players updated relative to the 2018 edition
Now has the license to include Bundesliga
14. Middle-Earth: Shadow of War
| | |
| --- | --- |
| Release date: | 2017-10-10 |
| Genre: | Adventure |
| Developer: | Monolith Productions |
Shadow of War builds on the momentum generated a few years prior by Shadow of Mordor. It takes special glee in expanding on the Nemesis systems introduced by its predecessor. Now you get to build a proper army by brainwashing orcs into being loyal to you, and you can establish them as commanders of fortresses you conquered. Good stuff.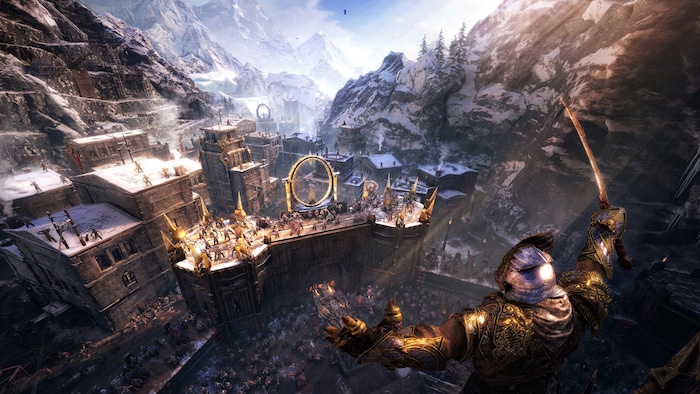 Surprisingly, it deviated form the first game's dedicated equipment in favour of classic loot with different stats, including equipment sets conferring unique bonuses. Although the game initially included lootboxes, they have since been removed, making playing the game the only way to get better stuff.
Key features
Continues the story of Talion
Plenty of diverse loot
Combat system expanded with new tools and manoeuvres
Build your own orc and troll army and lay siege to enemy fortresses
13. Risk of Rain 2
| | |
| --- | --- |
| Release date: | 2019-03-28 |
| Genre: | Indie |
| Developer: | Hopoo Games, LLC |
Risk of Rain 2's major difference from the first game in the series is the addition of third dimension. It changes a lot about how the game is played, but the fundamental ideas remain roughly the same as before. It's a third-person shooter with more than a few shades of a roguelike, and the core idea is this: kill aliens until your teleport off the map is ready, you die, or you decide you have had enough.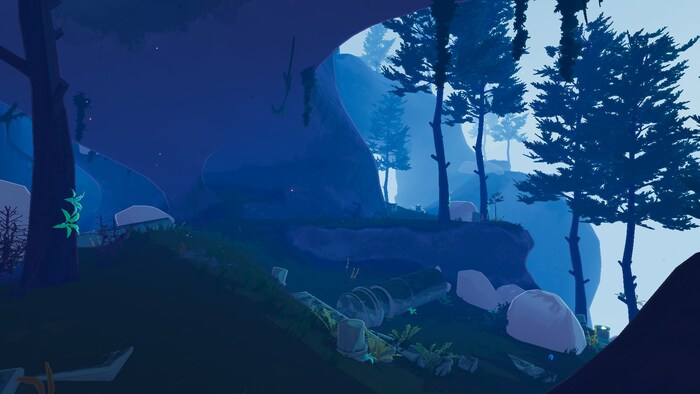 The longer you play, the more dangerous the enemies become, of course, but you also get more experience and currency to buy upgrades of all kinds. You also have several characters available, each with unique unlockable abilities acquired by accomplishing certain goals. If you played the first one, there are even some returning characters.
Key features
Distinctive visual identity
The matches can go on as long as you can stay alive
Several different player character classes
Improve your character mid-match with experience and money
12. Call of Duty: Black Ops II
| | |
| --- | --- |
| Release date: | 2012-11-12 |
| Genre: | Action & Shooter |
| Developer: | Treyarch |
One of the biggest game releases of its time, Black Ops II was a pretty substantial Call of Duty offering. Its singleplayer campaign cover two storylines: one taking place towards the end of Cold War, starring Alex Mason from Black Ops 1, and another, following his son in 2025. It's a pretty tightly woven political fiction, with a great antagonist.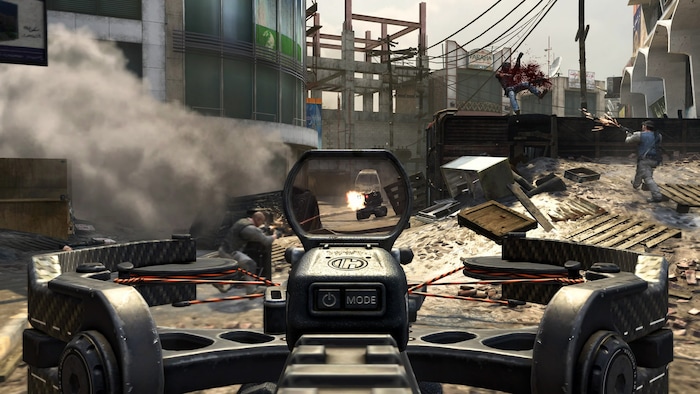 Black Ops II also had a Zombies Mode, by now virtually obligatory in any Call of Duty, following a group of people trying to survive a series of deadly scenarios involving zombies and machinations of one Dr. Edward Richtofen. If PvP (including team-based PvP) isn't to your tastes, co-op Zombies may do the trick instead.
Key features
Interesting singleplayer campaign
Regular multiplayer as good as ever
Very fun Zombie co-op mode
Still holds up, seven years later
11. Nier: Automata
| | |
| --- | --- |
| Release date: | 2017-03-17 |
| Genre: | RPG |
| Developer: | SQUARE ENIX |
Nier: Automata formally takes place long after the fourth ending of Nier, the second game in the Drakengard series. If that sounds a tad confusing: good, because the game isn't going to be straightforward either. Automata has been lauded by critics and community alike for its philosophical themes, excellent combat, and complex story.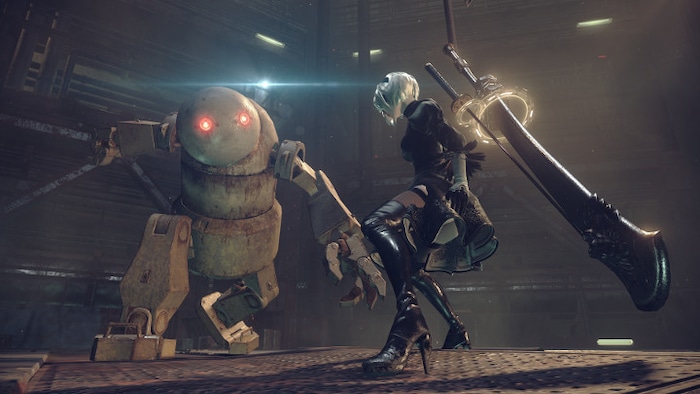 N:A is also surprisingly diverse in terms of its gameplay, frequently mixing hack'n'slash battles with bullet hell segments, and story-relevant choices as well as chip-based upgrade system place it squarely in the action RPG genre. It's a great game, one of PlatinumGames' best.
Key features
Spectacular combat
Strong roots in philosophy
Captivating characters
Unusual true ending
10. Conan Exiles
| | |
| --- | --- |
| Release date: | 2017-01-30 |
| Genre: | Adventure |
| Developer: | Funcom |
In general, games based on Robert E. Howard's Conan stories have been, historically, hit or miss. Conan Exiles is easily a hit, although if you don't enjoy survival games you might not find it as compelling, as fans of the genre.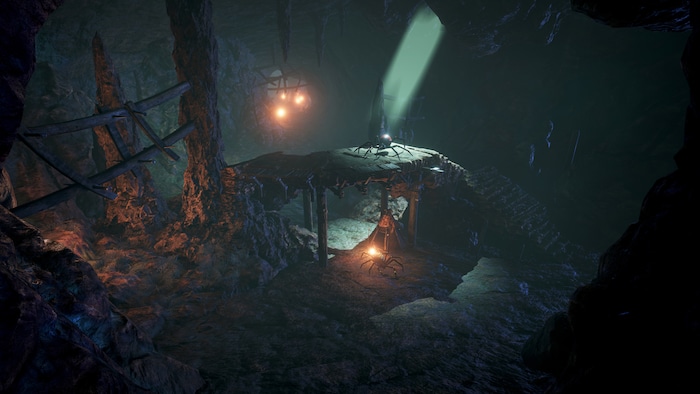 Exiles captures the harsh, but vibrant nature of the world of Howard's invention very well, so much so that players can capture NPCs and put them to work as "slaves". There is also a very good crafting system, allowing solo players and clans to build impressive, sometimes physics-defying bases.
Key features
Brutal combat
Best played with other people
Crafting allows you to build incredible bases
You are greeted to the game world by Conan himself
9. Planet Coaster
| | |
| --- | --- |
| Release date: | 2016-11-17 |
| Genre: | Strategy |
| Developer: | Frontier Developments |
Have you ever dreamt of running your own rollercoaster-focused amusement park? If so, then Planet Coaster is a good way to live out these fantasies a little bit without needing a large budget. Created by people with a lot of prior experience with the RollerCoaster Tycoon franchise, Planet Coaster was bound to be a commercial success that it became.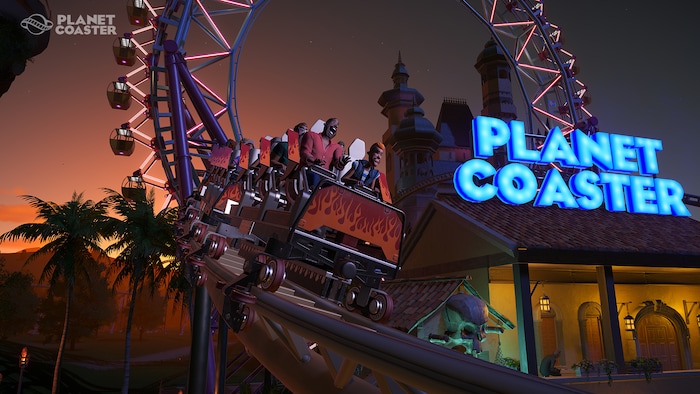 With Planet Coaster you can design your own theme part rides, with animatronics, and fully customisable coasters. Especially the creative mode with all options unlocked and infinite money allows you to go wild with your designs.
Key features
Three game modes to choose from, including a guided career and a freeform sandbox
A lot of post-launch updates and DLC with new content
Created by developers experienced in the genre
Support for community sharing and mods
8. PUBG
| | |
| --- | --- |
| Release date: | 2017 |
| Genre: | battle royale |
| Developer: | PUBG Corporation |
PlayerUnknown's Battlegrounds opened the season for battle royale games that lasted for a surprisingly long time. It wasn't the first, and the idea isn't completely original, but PUGB was the first that truly made it big, others following along the road it paved.
Graphically, PUBG doesn't look very impressive, but the realism adds some gravitas to the matches, and since launch they've expanded with new maps, and occasional new mode. PUBG remains firmly in Steam's top played games, never dropping below top 3 in terms of concurrent player count, alongside Dota 2 and CS: GO.
Key features
Realistic setting
One of the most popular games of this generation
Continuing support from the developer
Popularised the battle royale genre beyond all expectations
7. Civilization VI
| | |
| --- | --- |
| Release date: | 2016-10-20 |
| Genre: | Economy |
| Developer: | Firaxis Games |
Civilization is one of the most venerable video game series out there. Sid Meier's most famous creation, this 4X series has been the foremost cause of the "just one more turn" syndrome for three decades now. While hardly historically accurate, being able to pick a culture and see it grown from a tribal stage to a leading power on the continent or the world always has felt great.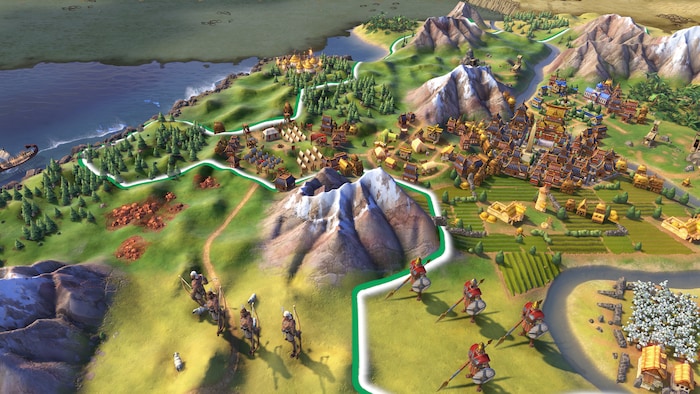 Civ6 introduced city unstacking, which means that most upgrades to a given city are represented by separate districts occupying their own hexes, rather than being abstracted onto the city's hex. There were also changes made to research bonuses, and the road towards cultural victory was smoothed to be as feasible, as that towards other victories.
Key features
Hex-based, like its immediate predecessor
Cultural victory is now more achievable
Cities redesigned
Revamped research
6. The Elder Scrolls V: Skyrim
| | |
| --- | --- |
| Release date: | 2016-10-27 |
| Genre: | Adventure |
| Developer: | Bethesda Game Studios |
One of Bethesda's biggest successes, Skyrim has enjoyed huge popularity since its release in 2012. The province of Skyrim is inspired by Scandinavian landscapes and the popular perception or early-Medieval Norse culture.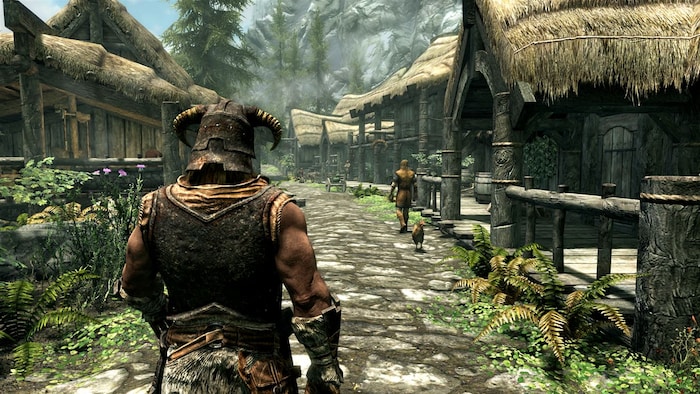 It has semi-free form progression, which covers combat as readily as various forms of crafting, and non-combative magic. It's largely a sandbox, letting the players travel the world and pursue any of a number of possible activities. And when well-modded, it can look quite amazing.
Key features
Combat skills help, but you can level up without them
A large world full of locations to discover
Two main storylines, and plenty of smaller ones
Extensive crafting
5. Hearts of Iron IV
| | |
| --- | --- |
| Release date: | 2016-06-06 |
| Genre: | Simulation |
| Developer: | Paradox Development Studio |
The Hearts of Iron series is one of the best and the most complex strategy games on the market. Each instalment revolves around World War II, and takes place fully on a strategic map of Europe. The series deals with movements of armies and large-scale decisions which affect entire regions and countries.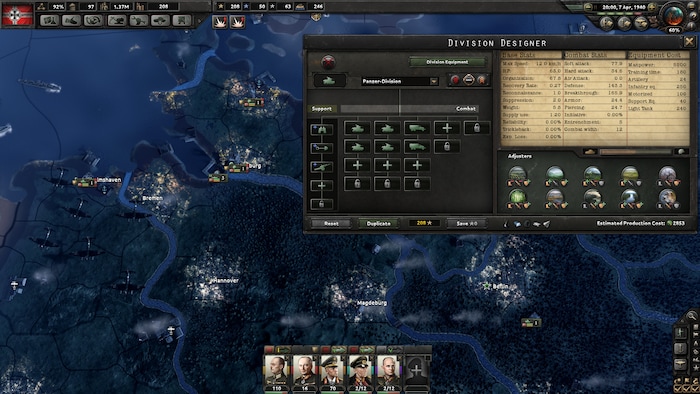 You can pick from a huge number of possible countries, and try to lead their way to victory. You can save a country that historically was swallowed by the theatre of war, or defeat the big winners, if you play your armies, economy, and diplomacy right. Hearts of Iron IV is an excellent and complex generator of "what if…" scenarios about World War II, as well as year leading up to it, and those immediately following it.
Key features
Difficult to get into, and well worth the time spent learning the ropes
Complex simulation of World War II
"What if…" scenarios generator
Unmistakably a Paradox game
4. Fallout 4: Game of the Year Edition
| | |
| --- | --- |
| Release date: | 2017-09-26 |
| Genre: | RPG |
| Developer: | Bethesda Game Studios |
Fallout 4 was the second Fallout game developed by Bethesda, and one that strayed further from the franchise' RPG roots, but seemed more at ease with itself, committing to ideas more familiar to Bethesda: open world exploration, crafting (including creating settlements), and action-focused combat.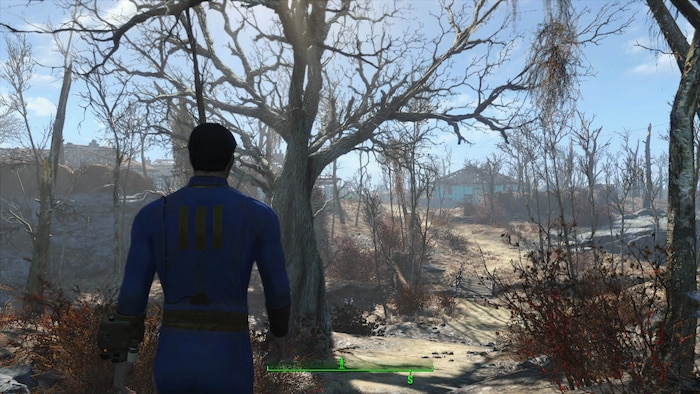 The GotY Edition includes all DLC content and expansion released for F4 post-launch. That means stuff like the Far Harbor investigation on a whole new island, or Nuka-World letting the player have the run of a theme park and join raiders.
Key features
All post-launch content is included
Build your own settlements from scratch
A huge world to explore
An entirely new progression system
3. Kingdom Come: Deliverance
| | |
| --- | --- |
| Release date: | 2019-06-11 |
| Genre: | Adventure |
| Developer: | Warhorse Studios |
Kingdom Come: Deliverance is an RPG for people, who don't enjoy the fantasy genre. It takes place in a historically accurate slice of medieval Bohemia, and follows the fate of a virtual nobody, a son of a small-village blacksmith, who, through various lucky and unlucky events, gets to rub elbows with important people of the region.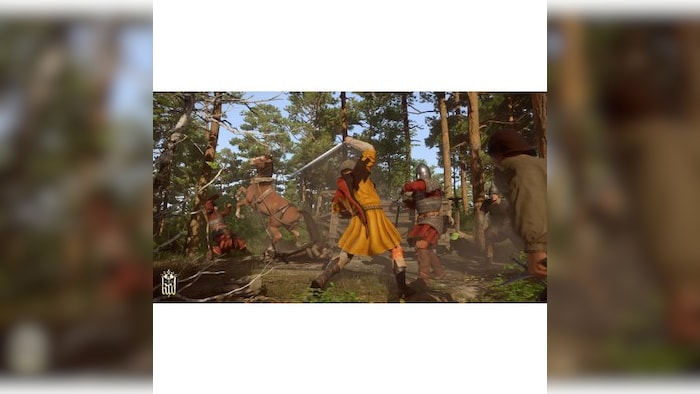 The realism goes to an extent where the game comes close to having one leg in the survival genre. In addition to various meters to manage, your character can't even read until he (the protagonist is preset) actually learns the skill. Melee combat is also crunchier and more accurate that we usually see in video games.
Key features
Largely realistic melee combat
The world lives and moves on even if the player isn't there to participate
Historically accurate setting
Multiple ways to solve many quests
2. Grand Theft Auto IV
| | |
| --- | --- |
| Release date: | 2008-12-02 |
| Genre: | Adventure |
| Developer: | Rockstar North |
Although GTA5 is one of most popular, bestselling games of the decade, it would be unfair to forget about Grand Theft Auto IV, especially now that you can get it under twenty bucks. And since the story and the protagonist are really good, all the more reasons to check out the game that was followed up with crime city epic with three protagonists.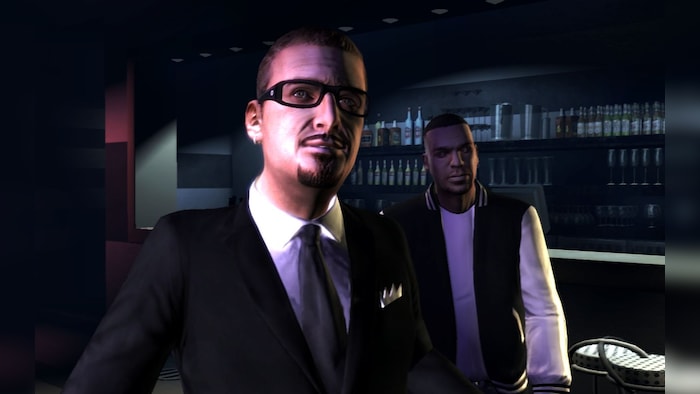 The protagonist of GTA4 is Niko Bellic, a war veteran, who arrives in the United States to turn over a new leaf, and maybe, just maybe, find a man who betrayed his squad long ago. Despite the best efforts of Niko's cousin, the game's story is really good, and the return to Liberty City is satisfying.
Key features
One of the best urban open worlds of last generation
Complex protagonist
Return to Liberty City
Two endings
1. Total War: Warhammer 2
| | |
| --- | --- |
| Release date: | 2017-09-28 |
| Genre: | Strategy |
| Developer: | Creative Assembly |
Creative Assembly's Total War series has always been known for being strategy games taking place in various eras and regions, such as ancient Rome, or feudal Japan. However CA teamed up with Games Workshop to create a Total War based on GW's Warhammer Fantasy license. It was great, and when Total War: Warhammer 2 rolled along, it turned out to be even better.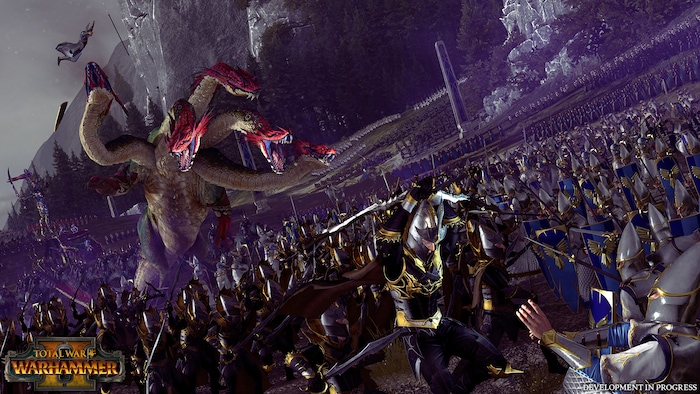 TW:WH2 increased the differences between each factions, and the factions themselves go beyond the typical humans-elves-dwarves. This time in addition to Dark and High Elves we also get ratlike Skaven, lizardfolk, and undead pirates. There is also a very clear end goal: using the magical Vortex, and every faction has its own mechanic towards tapping its power.
Key features
Unique factions diving deep into Warhammer Fantasy lore
Unique mechanics devised for each faction
A clear end goal in sight: the vortex of magic
One of the finest Total War games to date
---
Complete transaction
That concludes the list of our suggestions for games you can get under 20 buck at the time of writing, but it only barely scratches the surface. So go and browse, you're bound to find interesting games for any budget.