Here is the deal. Everyone wants to achieve great success in the future, but many tend to struggle to have a business and simultaneously have fun. With a company usually comes a set of rules that one has to obey to keep the flow going.
In other words, a real live business resembles a game. It's quite hard to mix business and have fun at the same time, but there is one great solution to that – video games.
It's way easier to turn on your PC and play one of the best tycoon games available on the market, and the great thing is that everyone will find something which fits them best! You want to lead civilization and change the wheel of history? Nailed it. Bob, the builder type? Tick. Or you want to build up the space station where humans finally live a quiet life? Fair enough.
Build your virtual empire with our top picks for the best tycoon and management games
Cities: Skylines
| | |
| --- | --- |
| Release date: | 2015-03-10 |
| Genre: | Economy |
| Developer: | Colossal Order Ltd. |
Running and planning the city is something more than business. Although Sim City has started the genre, many critics and players believe that Cities: Skylines is a reboot of the mentioned above the game. Needless to say that they are right.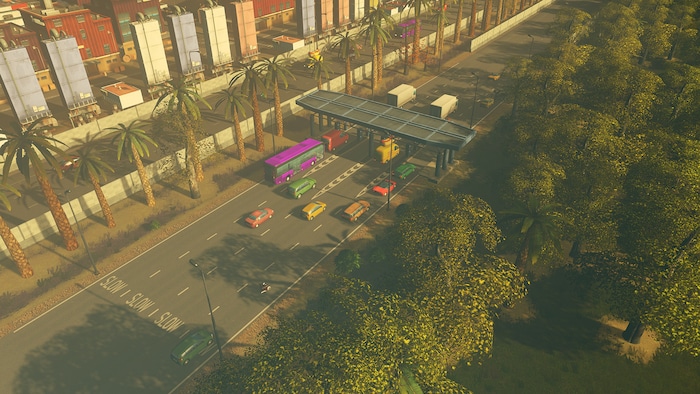 Cities: Skylines is a single-player city-building simulation game where you, my dear player, have to maintain various elements of the town like budget, health, employment, pollution, and population. The game received positive feedback both from critics and players who value its scale, planning, and building, which allow the player to boost up the imagination beyond the limits.
Key features
Challenging simulation game which is more than just a city builder
Great imagination booster
Urban planning and building from scratch
Modding support that allows you to improve already existing maps
Jurassic World: Evolution
| | |
| --- | --- |
| Release date: | 2018-06-12 |
| Genre: | Simulation |
| Developer: | Frontier Developments |
Jurassic World: Evolution is a business simulation video game based on popular movie series Jurassic Park developed by Frontier Developments, who also developed other great tycoon games, including Roller Coaster Tycoon and Zoo Tycoon.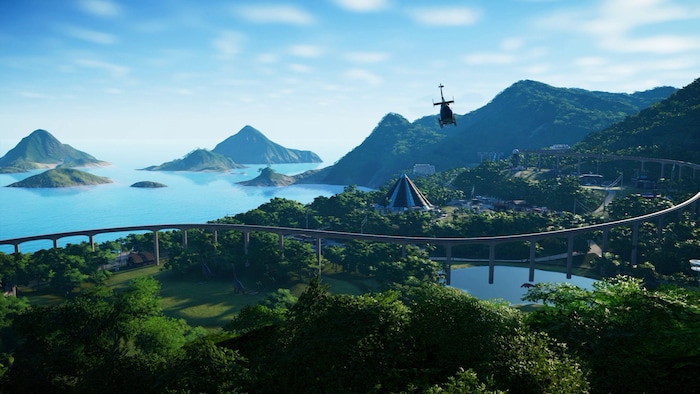 Our task is to construct a dinosaur park with more than 40 dinosaurs available while managing all the business stuff to keep the guests coming. Most players and critics praised the design and various types of dinosaurs available in the game with the possibility to modify their genes like in the true Jurassic Park movie.
Key features
40 types of dinosaurs available with the possibility to modify them
Challenging yet not an overwhelming business simulation
Great design allows you to feel like in the Jurassic Park movie
Jurassic age at its finest
Planet Zoo
| | |
| --- | --- |
| Release date: | 2019-11-05 |
| Genre: | Simulation |
| Developer: | Frontier Developments |
Planet Zoo is a single-player zoo building simulation game developed by Frontier Developments. As an heir to successor Zoo Tycoon series, players take the role of zoo constructor with more than 80 animals available.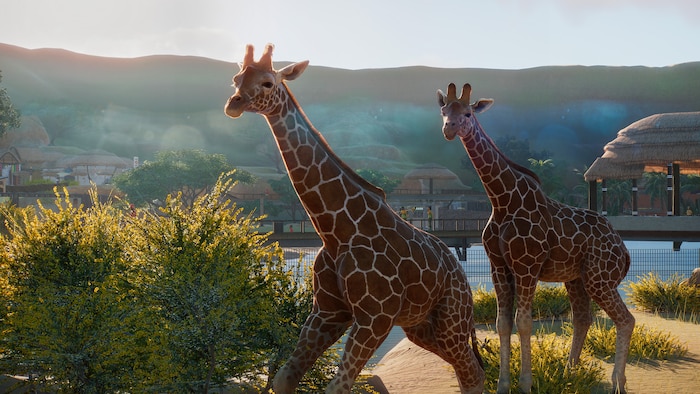 Each species have their requirements which you as a player have to satisfy to keep the animals in the zoo and build up a fortune. Animals resemble their real-life counterparts both in terms of graphics and behavior, which force the player to be prepared for every single scenario possible.
Key features
80 animals to work with
Relaxing zoo building simulation
Animals adopted with attention to the smallest details
A thrilling world that responds on every single decision you make
Prison Architect
| | |
| --- | --- |
| Release date: | 2015-10-06 |
| Genre: | Indie |
| Developer: | Introversion Software |
Have you probably watched several movies and TV shows, including famous Prison Break, right? Managing and constructing a prison is quite a challenging task for everyone. If you've ever wanted to feel how it is to keep all the prisoners, now you have a chance to prove your managing skills in Prison Architect.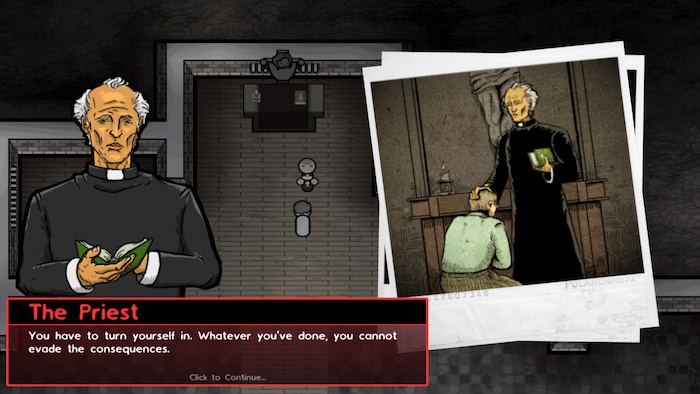 This crowdfunded top-down 2D Indie game will challenge you in every aspect of building a successful prison. Despite being Indie, Prison Architect received several positive reviews for its complex, an enormous number of options and perfect prison simulation game overall.
Key features
Complex yet satisfying simulation game
Plenty of options to choose from
Take the role of constructor and manage your prison, like a true governor
The top-down 2D graphic at its finest
Frostpunk
| | |
| --- | --- |
| Release date: | 2018-04-24 |
| Genre: | Simulation |
| Developer: | 11 bit studios |
Frostpunk is a mix of city-building and survival game developed by Polish studio – 11 bit studios. Take the role of the leader of explorers each with its requirements, needs, and problems they face every single day. Gather enough resources to build up the city and keep other survivors warm to ensure your survival.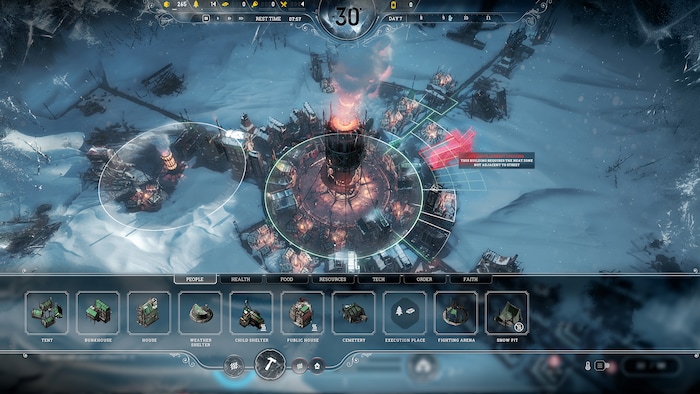 Use laws effectively to increase the productivity of your workers, but be careful – like in This War of Mine, you will face several moral decisions that you need to make to survive. Develop new technologies via workshop to increase your chance of survival and send scouts to uncover the secrets that lay beneath this undiscovered land.
Key features
Build up the city and gather resources to survive endless Winter
Set up the laws to increase productivity and hope of survivors
Discover what hasn't been discovered yet
Consider every pros and con – every single decision has a significant impact on your people
Two Point Hospital
| | |
| --- | --- |
| Release date: | 2018-08-29 |
| Genre: | Simulation |
| Developer: | Two Point Studios |
Have you ever wondered how it is to manage the hospital so it works properly? Guess what. Two Point Hospital is exactly what you are looking for. This business simulation game will drastically change your perspective of hospitals since the humor that remains here is something that you have never seen in your life.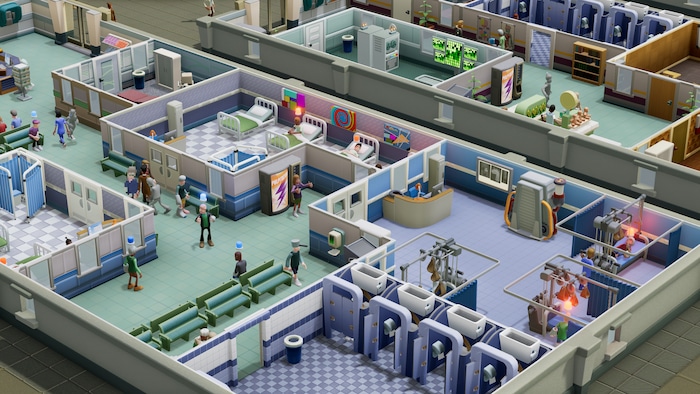 Developed by some of the creators of Theme Hospital, Two Point Hospital received massive improvements simultaneously, giving us nostalgic value. Everything accompanied by humor, great style, and of course, an enormous number of diseases to cure.
Key features
Build and manage your hospital
Take care of your staff – Make sure they have everything to boost their productivity
Cure diseases that none would try to cure
A new perspective of hospitals
Hilarious game yet with a great style
Tropico 6
| | |
| --- | --- |
| Release date: | 2018 |
| Genre: | Simulation |
| Developer: | Limbic Entertainment |
Like in other games from the Tropico series, the player takes on the role of well-know El Presidente. That does not mean there haven't been any changes to Tropico 6.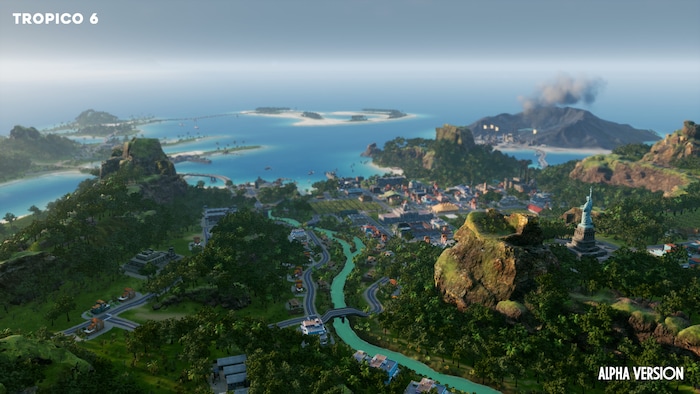 Unlike previous games from the series, in Tropico 6, players are allowed to expand their territory and build up a huge archipelago of islands. Customize your own El Presidente and its palace and create the city that will survive the ages.
Key features
For the first time in the series, build up the multiple cities and create a huge archipelago of small lands
Build bridges, tunnels, and more to transport your citizens to other lands quickly
Customize your own Presidente and palace
Multi-player mode up to 4 players
Sims 4
| | |
| --- | --- |
| Release date: | 2016-11-03 |
| Genre: | Simulation |
| Developer: | Maxis |
Although Sims 4 isn't a typical tycoon game, managing our lives is the hardest business that we face in our life. Developed by famous EA, Sims 4, like other games from the series, allows us to create the character that is later on led by us through this complicated, overwhelming world.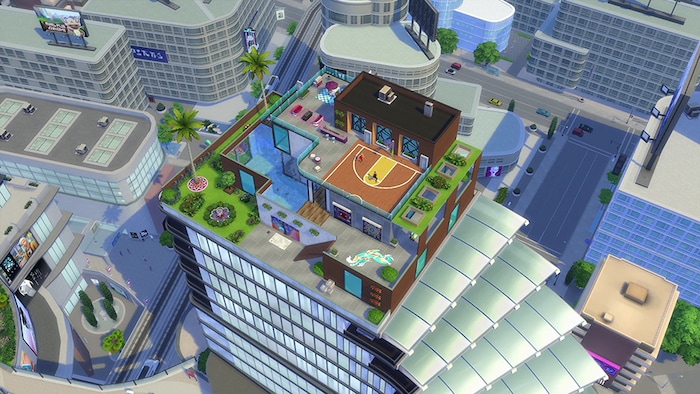 Be kind of the guy you want to be – freelancer or full-time employee? Child or adult? Female or Male? There are plenty of options to choose from.
Key features
New Sims – create and control more intelligent, realistic and emotional Sims
New building system – more intuitive yet fun to work with
Collect rewards such as costumes, skins, and features which later on can be shared with the community or with friends
Manage your life and climb your way to the top
Transport Fever 2
| | |
| --- | --- |
| Release date: | 2019-12-11 |
| Genre: | Simulation |
| Developer: | Urban Games |
Transport Fever 2, just like its predecessor, resembles old, well-know tycoon game – Train Fever. Similar to Train Fever, our main task is to build and manage a transport company with more than 120 vehicles at our disposal, including planes, buses, trains, ships, etc.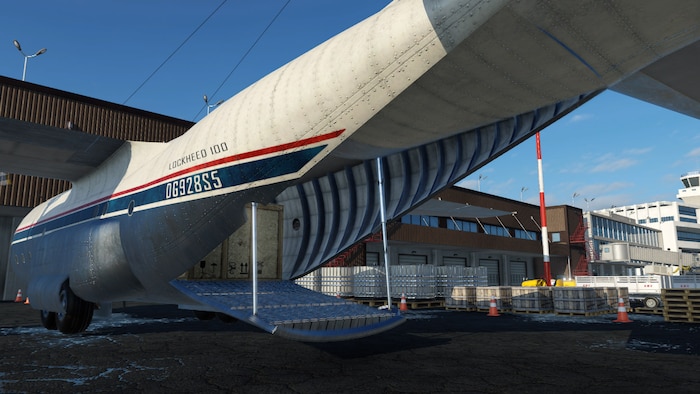 Fulfill the people's needs and requirements and make your company shine. Remember that each city has different needs, so be prepared to satisfy your citizens' whims.
Key features
Build up your transport company from scratch – starting from 1850 create your own transport company that will satisfy citizens and flourish in the future
More than 120 vehicles at your disposal
Two types of gameplay including an endless mod
Anno 1800
| | |
| --- | --- |
| Release date: | 2019-04-16 |
| Genre: | Economy |
| Developer: | Blue Byte |
After 20 years from its first release, Anno 1800 finally comes back to what is known for. Take care of your citizens' various requirements and needs to boost their productivity and effectiveness.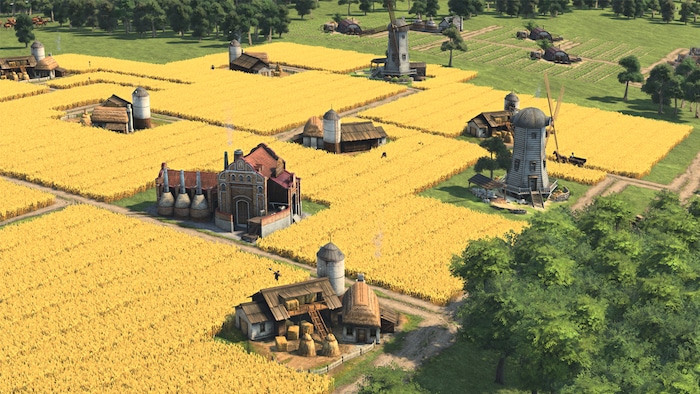 Start building your city from scratch by gathering resources, developing new modifications and upgrades, but remember – the best defense is a good offense, so don't be afraid to make alliances and fight against your opponents in this race for glory.
Key features
Take the role of the mayor and take care of your citizens in these booming ages of resolution
Make alliances and fight your opponents to climb your rank up
Gather resources that are needed to develop new, essential modifications
Try to battle with other players in multiplayer mode
There you have it. Top 10 tycoon games that you need to try before you start your own business. The tycoon genre has always been well-known for PC users. Thus, several "good" games would fit in our top 10 list. Hope you have found something that fits your needs in this vast genre.