Over the last few years, we hear more about new releases of various video game remakes, remasters, and reboots. There are more and more new adaptations of older titles, and it is sometimes easy to get lost in the proper meaning of these terms. So what do they represent?
It's simple – the remaster and remake are adaptations of the already familiar story and gameplay to a new form. In the case of a remaster, it is more about a cosmetic improvement, and a remake is often an extension of the original version and supplementing it with new features. So what are reboots?
It's just using an existing universe to create something entirely new on its foundation. Yes, the creators are strongly inspired by the first versions of video games but cut themselves off from the content of their predecessors to design new gameplay. Sounds interesting? As it turns out, many of the video games we know today are reboots of some versions from the past. If you want to know more, welcome to the list of the best game reboots ever!
| | Game | Release | Genre | YT | Sale | |
| --- | --- | --- | --- | --- | --- | --- |
| | Prince of Persia: Warrior Within | 2004-11-30 | Adventure | | 58% | Read more |
| | RESIDENT EVIL 7 biohazard / BIOHAZARD 7 | 2017-01-23 | Horror | | 78% | Read more |
| | DOOM | 2016-05-12 | Action & Shooter | | 76% | Read more |
| | Tomb Raider | 2013-03-05 | Adventure | | 64% | Read more |
| | Grand Theft Auto III | 2002-05-21 | Adventure | | 64% | Read more |
| | Call of Duty 4: Modern Warfare | 2007-11-12 | Action & Shooter | | 34% | Read more |
| | Spec Ops: The Line | 2012-06-28 | Action & Shooter | | 82% | Read more |
| | Fallout 3 - Game of the Year Edition | 2009-10-13 | RPG | | 73% | Read more |
| | XCOM: Enemy Unknown Complete Pack | 2012-10-11 | Strategy | | 83% | Read more |
| | Wolfenstein: The New Order | 2014-05-19 | Action & Shooter | | 81% | Read more |
| | The Legend of Zelda: Breath of the Wild | 2017-03-03 | Adventure | | | Read more |
| | Prince of Persia: The Sands of Time | 2003-12-02 | Adventure | | 58% | Read more |
| | God of War | 2022-01-14 | Action | | 58% | Read more |
| | HITMAN - Game of The Year Edition | 2016-03-11 | Stealth | | 94% | Read more |
| | Assassin's Creed Origins | 2017-10-27 | RPG | | 83% | Read more |
| | Divinity: Original Sin - Enhanced Edition | 2015-10-27 | Adventure | | 63% | Read more |
| | Deus Ex: Human Revolution - Director's Cut | 2013-10-25 | Action & Shooter | | 75% | Read more |
God Of War
| | |
| --- | --- |
| Release date: | 2022-01-14 |
| Genre: | Action |
| Developer: | Santa Monica Studio |
This title sparked a lot of excitement among action game fans when it was released in 2018 for PlayStation 4 and in 2022 for PC. Although it is the seventh installment in the series about the fearless Kratos, this part begins an entirely new chapter in the protagonist's story, earning the name of a soft reboot.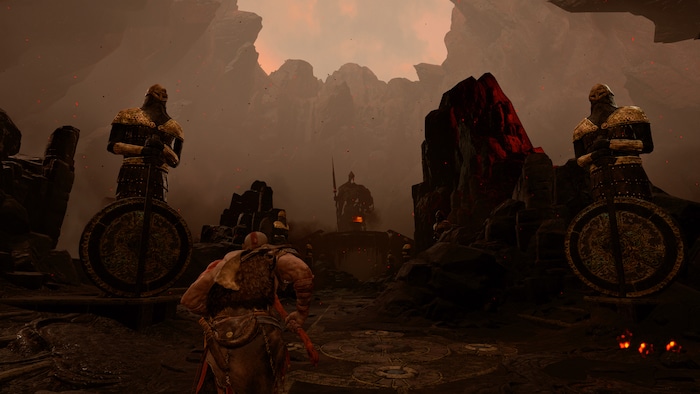 See the fall of the Greek gods and travel to the far North to find a long-forgotten peace and learn your destiny. The story takes place many years after the events of the previous series, introducing a newunplayable hero – Atreus. Like all the previous parts, this video game focuses on fighting various bloodthirsty and mythological beasts. So why is it a reboot? Because the continuation of the plot features the adventures of Kratos in a completely new context and blesses him with an extra life goal. The gameplay has also changed, introducing extensive role-playing sequences and a completely innovative approach to combat, gaining experience, and observing the world. Want to know more? Just play it!
Resident Evil 7: Biohazard
| | |
| --- | --- |
| Release date: | 2017-01-23 |
| Genre: | Horror |
| Developer: | CAPCOM CO., LTD. |
For a long time, the Resident Evil series told the story of courageous soldiers fighting an unstoppable mysterious virus. But in 2017, something happened, and the developers decided to quit the familiar formula and design new gameplay.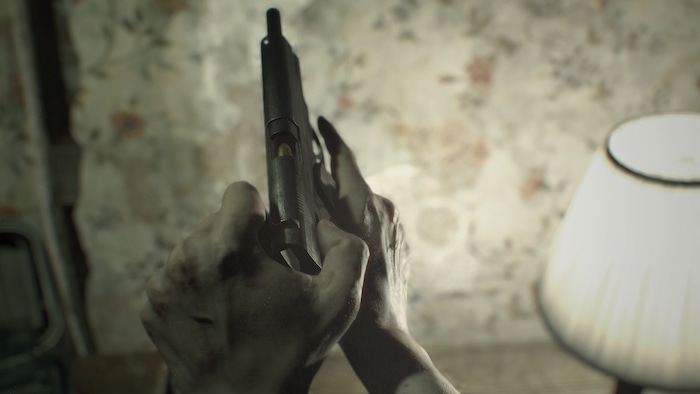 When Ethan's wife goes missing, a desperate man travels to a mysterious town in the southern United States. Following the clues, the protagonist faces unimaginable monstrosities, fighting for his survival. As you can see, Resident Evil 7 introduces a slightly different, gloomier atmosphere to the known gameplay. Together with the next part — Resident Evil Village — the series continues the adventure of Ethan struggling with pure evil. Both titles also introduce a first-person perspective and a whole new story in a familiar universe. Therefore, they qualify for the soft reboot category – very successful!
Tomb Raider
| | |
| --- | --- |
| Release date: | 2013-03-04 |
| Genre: | Adventure |
| Developer: | Crystal Dynamics |
Released in 2013, Tomb Raider became a total reboot of the entire series about the adventures of the fearless Lara Croft. Although initially it was preceded by concerns about the final effect of the production, after its premiere, it received a warm reception from critics and players worldwide.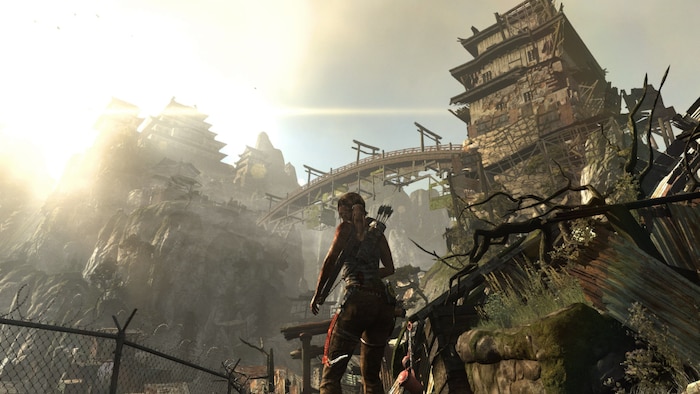 Play the Tomb Raider reboot and see the origins of the most famous lady archaeologist. This title presents a new approach to the nature and appearance of the main character. When a powerful storm crashes her ship on a lonely island, the protagonist faces a series of challenges, often threatening a cruel death. The developers also abandoned the linear plot in favor of the free exploration of an open, realistic world. By combining this feature with the dark and mysterious story we get an entirely new gameplay experience focusing on survival and fighting numerous adversities. Sounds like fun? To fully immerse in Lara Croft's thrilling reboot adventures, check out Tomb Raider: Definitive Survivor Trilogy and play three games right away!
Hitman
| | |
| --- | --- |
| Release date: | 2016-03-11 |
| Genre: | Stealth |
| Developer: | IO Interactive |
The new 2016 Hitman series completely altered the franchise's character, bringing huge profits from sales worldwide. Although we are still managing Agent 47's actions in this title, the gameplay mechanics introduce several new solutions previously unknown to this series.
Hitman from 2016 is the beginning of the trilogy and a complete reboot of the Agent 47 video game series. The most important feature is an open world, encouraging to freely explore several exciting locations on the map around the globe. In addition, the game significantly improves the AI of NPCs, introducing impressive realism to the gameplay. The title has also been graphically improved, and the visual effects delight from the very first moment.
Mortal Kombat 9
| | |
| --- | --- |
| Release date: | 2011 |
| Genre: | Fighting |
| Developer: | NetherRealm Studios |
Mortal Kombat 9 from 2011 is a soft reboot of the acclaimed series of brutal fighting games, started in 1992. It is a particularly fascinating example of one of the best game reboots in history, as its greatest changes focus not on the gameplay but a new story.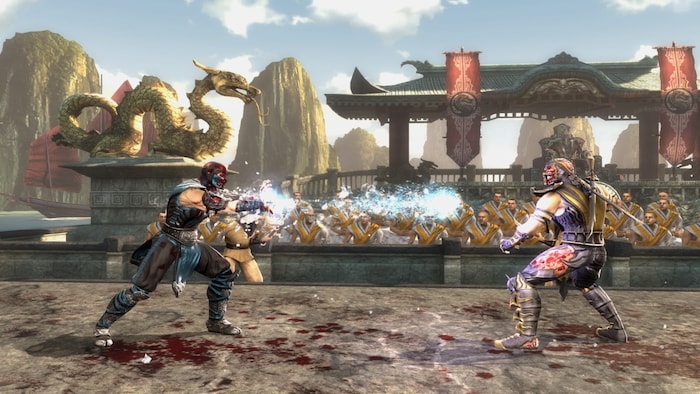 Unfortunately, we have to limit the details regarding the plot a bit so as not to harm the whole fun with spoilers. In Mortal Kombat 9, you will find all the story progress from the previous parts is slightly losing any relevance. The creators decided to use the current events in this universe and let you discover them from a completely different angle. The title also features a new, spectacular X-Ray brutal attack system and thrilling game modes. And all are set in entirely new arena designs and enriched with the presence of familiar heroes in the refreshed version.
Ninja Gaiden
| | |
| --- | --- |
| Release date: | 2014-03-21 |
| Genre: | Adventure |
| Developer: | Spark Unlimited |
The 2004 version of this slasher is a complete reboot of the 1991 PC title, which told the story of a lonely young man seeking revenge in the United States. However, the 2004 rebooted game is an absolute prequel to this plot, taking place in the Vigoor empire.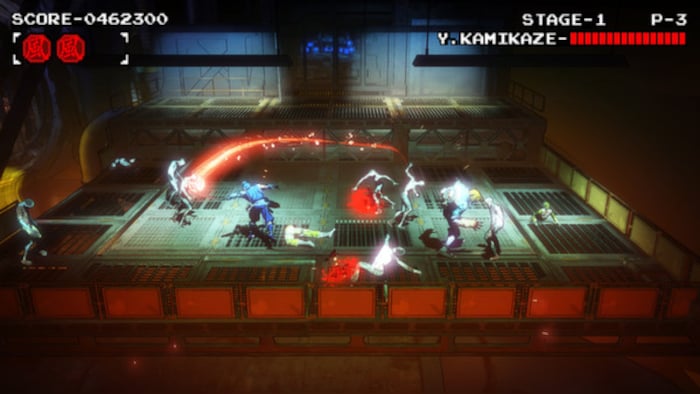 Get ready for deadly dynamic third-person combat as you cross your swords with hordes of enemies. Like the 1991 game, this title is about revenge but takes place in entirely different circumstances in Japan. It also introduces many graphic, mechanical, and story improvements that gave rise to a series of legendary games under the Team Ninja flag. Recently, fans of the series have been wondering if there will ever be an even newer reboot, but there is no sign of such plans.
Doom (2016)
| | |
| --- | --- |
| Release date: | 2016-05-12 |
| Genre: | Action & Shooter |
| Developer: | id Software |
It is a soft reboot sparking fiery discussions on Reddit. Some players say the title is a direct sequel. Others – it's a whole different story. So who's right?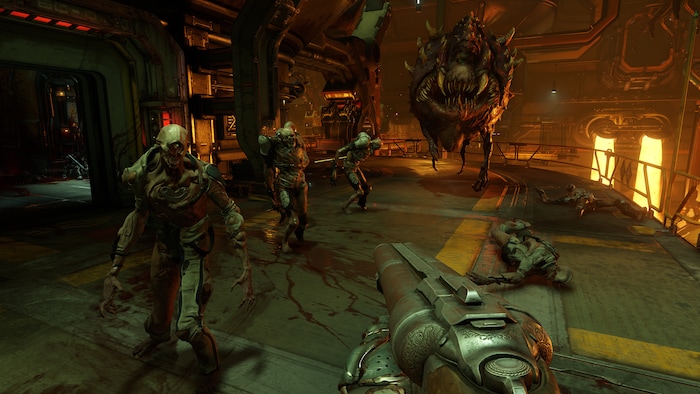 The truth is the fanbase likes to create fan theories. Meanwhile, the creators state that the game from 2016 is officially a reboot. As in the previous parts, you will control the actions of a powerful commando battling armies of infernal envoys. Using ultra-advanced weapons like a chainsaw or a plasma rifle, embark on an epic fight for the survival and fate of the whole world. But you will quickly notice that the main character's nature and motivations differ from those in the previous parts. You can even say this is a new character and a completely independent story. But is it so? Play and see for yourself!
Many gamers state there are too many new versions of their favorite video games. That they are everywhere and in more and more complex editions and releases. And reboots lead to unnecessary complications in a good series that should stay as it is. However, in the face of newer technologies and graphic possibilities, such an attitude does not make sense. Reboots, remakes, and remasters are excellent opportunities to create something beautiful from the already perfect material. To experiment, play with familiar formulas, and suggest an entirely new product old fans will love.