There is no overstating the importance music has to any dramatic, emotional experience. Movie soundtracks are carefully crafted by some of the best composers in the world specifically because of their ability to elevate any scene and cue the audience to the atmosphere the director desired to evoke.
This is no less true of video games, which need a musical score to support the cutscenes, but also the action sequences, and the lull in-between. Here we want to discuss some of the best soundtracks in video games. Of course, this is a thoroughly subjective topic, as all music is, so you're free to disagree. Nevertheless, soundtracks from the games we discuss below for one reason or another our team has counted among the best. Let's listen together.
Some of the best soundtracks in video games
The Witcher III: Wild Hunt
| | |
| --- | --- |
| Release date: | 2015-05-18 |
| Genre: | RPG |
| Developer: | CD PROJEKT RED |
| Main composer: | Marcin Przybyłowicz + licensed tracks |
The Slavic-themed The Witcher 3's success exceeded everyone's expectations. Between the stunning graphics, memorable characters, and a dramatic storyline it won the hearts of many. It was a fantasy world unknown to many Western audiences, and thus more interesting.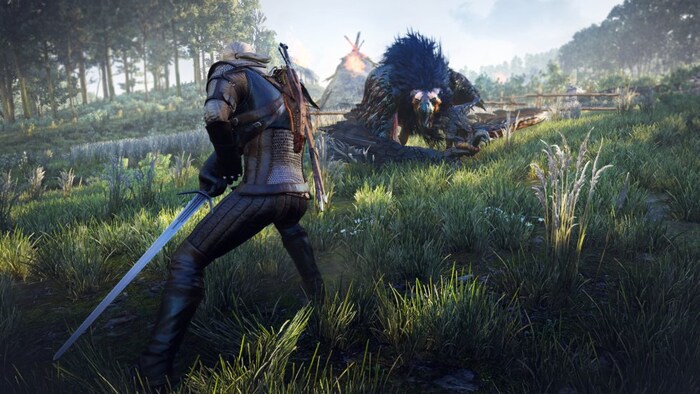 The soundtrack is in the same vein. A joint effort of composer Marcin Przybyłowicz and a band called Percival (after a character from the original Witcher books). It's wild, it's heavy on traditional instruments, it's perfect for a game as suffused with Slavic themes as The Witcher 3.
Key features
Excellent third-person perspective action RPG
Cinematic interactive cutscenes
Choices and consequences
A huge world to explore
The Elder Scrolls III: Morrowind
| | |
| --- | --- |
| Release date: | 2002-04-29 |
| Genre: | RPG |
| Developer: | Bethesda Game Studios |
| Main composer: | Jeremy Soule |
There are few main themes that are cherished as much as Jeremy Soule's incredible work on Morrowind's soundtrack. The solemn, peaceful music really set the stage. The main theme alone conveys a sense of grandeur, and this effect is by no means diminished by the rest of the soundtrack.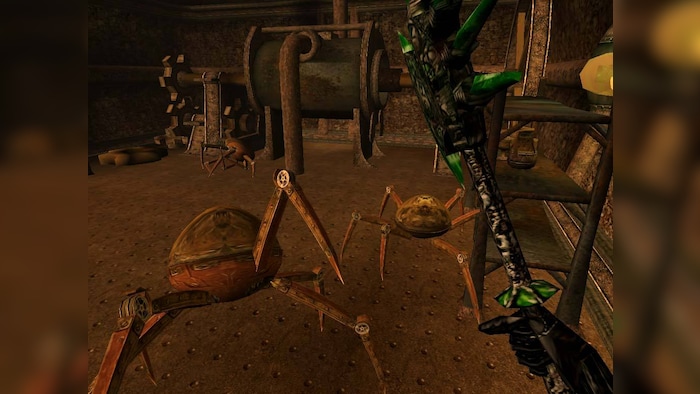 If you only came to the series in Skyrim, then you know the melody, even if you may not realise this. The theme is so powerful that it required just a bit of tweaking to fit a dragon-hunting, frostbitten, boisterous vibe of TESV. Nothing more needs to be said, Morrowind's soundtrack is brilliant and unforgettable, just like the game itself.
Key features
Outstanding original soundtrack composed by Jeremy Soule
Complex game systems allowing a multitude of diverse characters
A unique setting with fascinating lore
Limitless freedom of exploration
Grand Theft Auto: Vice City
| | |
| --- | --- |
| Release date: | 2003-05-13 |
| Genre: | Adventure |
| Developer: | Rockstar Games |
| Main composer: | Lex Horton + licensed tracks |
Let's be frank: Vice City had its original soundtrack, but given how much time one spent in a car, of more use to the player was its licensed soundtrack. The car radio in Vice City gave the players access to several diverse stations playing period-appropriate music from multiple genres. There was pop, funk, rap, there was reggae, and for the leather-clad headbangers there was always the legendary V Rock with Lazlow.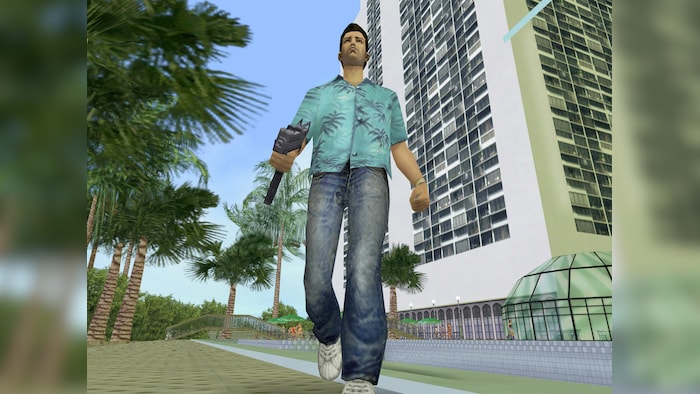 However much Rockstar paid to include all of this music in their game clearly paid off. The selected tracks work perfectly with the deep 1980s setting, and to make things better: the radio stations don't just play music. They have actual hosts talking in-between songs, providing the usual chatter one could expect from a radio. GTA:VC radio was a joy in 2002 and remains amazing today.
Key features
A classic instalment of the GTA franchise
The vibe of 1980s crime movies
Several awesome radio stations
Plenty of activities to spend time on
God of War
| | |
| --- | --- |
| Release date: | 2022-01-14 |
| Genre: | Action |
| Developer: | Santa Monica Studio |
| Main composer: | Bear McCreary |
Music doesn't need bombastic flourishes and emphasised themes. Sometimes the strength of the soundtrack can best be judged in conjunction with the game it's written for. God of War is a profoundly cinematic experience, dealing with gods, legacies, and family. It's serious, profound, and brutal.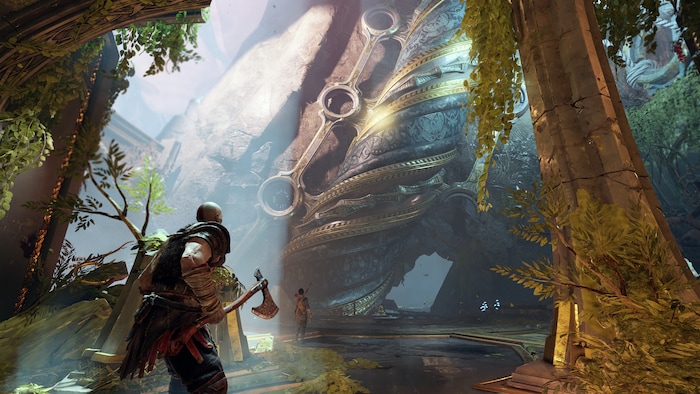 The soundtrack is a perfect score to underline weighty reveals, the rough personality of Kratos, and the rage burning inside him. It's not really subdued, but although great on its own, it seems perfectly tailored to play during specific scenes to elevate them beyond just words and actions. It also works great as background music for work.
Key features
Kratos encounters the Norse mythology
Seamless transitions from scene to scene
Excellent graphics and animations
Character and equipment progression
Guitar Hero
| | |
| --- | --- |
| Release date: | 2005 (original) 2015 (latest) |
| Genre: | Music, rhythm |
| Developer: | Harmonix |
| Main composer | Licensed tracks |
It may be cheating a bit, but as a music-reliant game Guitar Hero by necessity has an extensive and fairly diverse licensed soundtrack doubling as the key gameplay element. Music to Guitar Hero is what roads are for a racing game.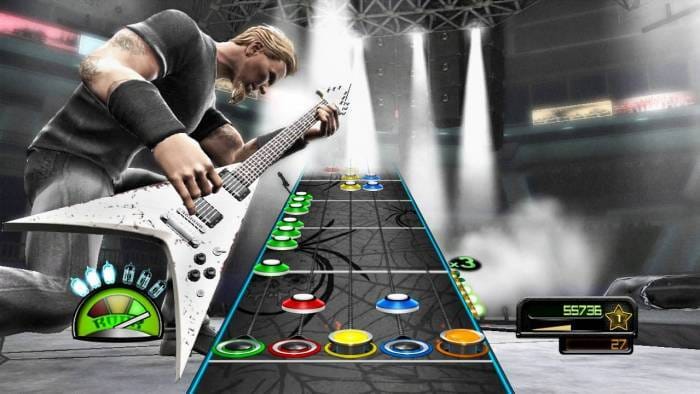 There are too many tracks and artists to list them all, so let's just say that across the series, and other "[Instrument] Hero" games most people would have found something to match their tastes in music. There was also an option to design a custom track.
Key features
A step up from the air guitar
Plenty of tracks to test yourself against
Welcomes players of all skill levels
Open for custom tracks
Icewind Dale 2
| | |
| --- | --- |
| Release date: | 2002-08-27 |
| Genre: | Adventure |
| Developer: | Black Isle Studio |
| Main composer: | Inon Zur |
The Icewind Dale series is largely omitted from discussions of the Infinity Engine games, and it's very unfair. One of the reasons it should be more popular is Inon Zur's magnificent original soundtrack.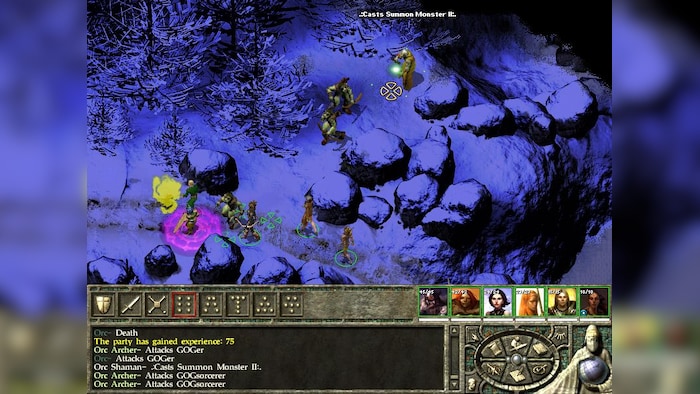 From the main menu, through dialogues and battles, to the closing credits IWD2's score is beautiful, fast and dramatic when it's needed, and still capable of setting a serene, wondrous atmosphere. Given the first IWD's soundtrack was composed by Jeremy Soule, Zur had high expectations to fulfil, but he easily met and surpassed them.
Key features
More combat-oriented than Baldur's Gate or Planescape: Torment
Create a party of custom-made adventurers
Plenty of loot with detailed history
An adventure ready to be adapted into a tabletop D&D game
Saints Row 3 & 4
| | |
| --- | --- |
| Release date: | 2014-07-15 |
| Genre: | Adventure |
| Developer: | Deep Silver Volition |
| Main composer: | Malcolm Kirby Jr + licensed tracks |
As befits the GTA clone the Saints Row started as, the licensed soundtrack of SR outweighs in memorability any OST tracks in the games. SR is notorious for its brilliant use of well-known songs to play alongside its big action sequences.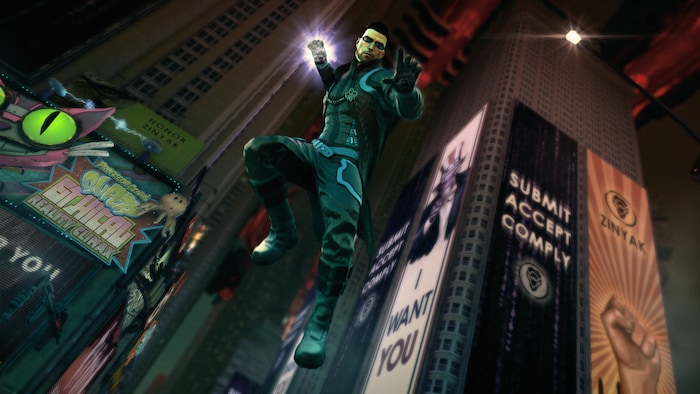 It would be unfair to spoil these moments, as they are really, really well directed. Let's just say that while SR3 has a couple of fantastic music moments integrated well into the narrative, SR4 goes all out and features a number of them, each better than the last one. It also has a dubstep gun with customisable melodies, if you want to create music on the go.
Key features
Licensed music integrates into the story
A fully over-the-top story about a gang
Great urban open-world sandbox
In SR4: mighty, and sometimes silly, superpowers
Destiny 2
| | |
| --- | --- |
| Release date: | 2017-08-28 |
| Genre: | FPS MMO |
| Developer: | Bungie |
| Main composer: | Michael Salvaton |
Much has been said about Destiny 2 since its release, good and bad, but a general consensus seems to be that its soundtrack is fantastic. Composed by Michael Salvatori it sometimes vaguely resembles Alan Silvestri's score for the Avengers movies, in the best way.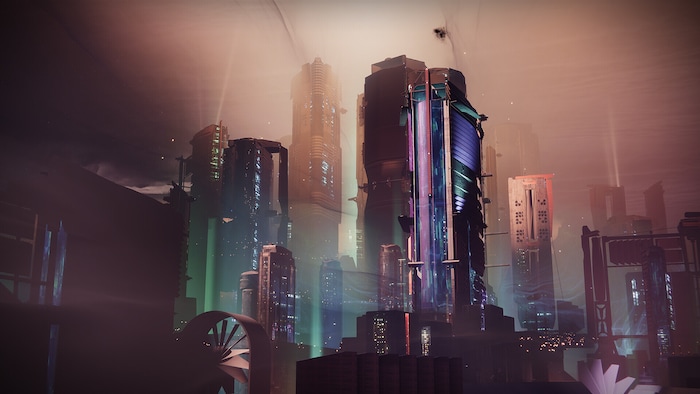 It comes in low tones, and when it's not atmospheric, it feels victorious. Its flourishes and surges complement the action and the dramatics cutscenes, helping the events feel important and weighty. Like God of War's, it works best when heard in-game, but, again like GoW, it makes for great background music when you need to focus on something.
Key features
Excellent, Bungie-grade gunplay
Three classes with several subclasses each
Several highly rated expansions
Excellent graphics
Brutal Legend
| | |
| --- | --- |
| Release date: | 2013-02-26 |
| Genre: | Adventure |
| Developer: | Double Fine Productions |
| Main composer: | Peter McConnell + licensed tracks |
Brutal Legend is Tim Schafer's tribute to what people love about rock and metal. It has Rob Halford (Judas Priest), Lemmy Kilmister (Motörhead), and even the Prince of Darkness himself—Ozzy Osbourne, and that's just the surface. The landscape is full of references to metal album cover aesthetic, and battles are lost and won by guitar riffs.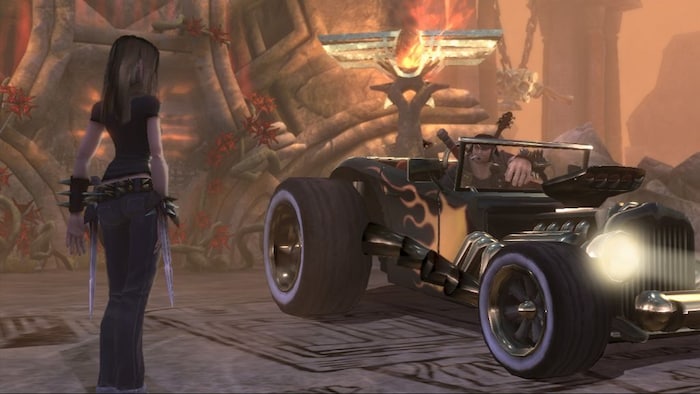 Of course, the game's curated soundtrack doesn't fall behind and holds over a hundred songs by nearly 80 different bands. Mötley Crüe, Testament, Dragonforce, or Slayer are just a few of the groups which allowed their music to be featured. And then there's Jack Black, who plays the protagonist, and whose band Tenacious D is also featured on the tracklist.
Key features
Loving tribute to metal
Music legends feature among the cast
Over a hundred pieces of classic rock and metal on the soundtrack
A mix of action-adventure exploration and RTS battles
Final Fantasy VII
| | |
| --- | --- |
| Release date: | 2013-07-04 |
| Genre: | RPG |
| Developer: | SQUARE ENIX |
| Main composer: | Nobuo Uematsu |
Of course Final Fantasy series made the list. We decided to pull up FFVII as an example, due to having some of the most iconic tunes and music in the series. They also got a second life in the CGI-animated movie sequel Final Fantasy VII: Advent Children, updated and free for the restrictions of PS1 technology.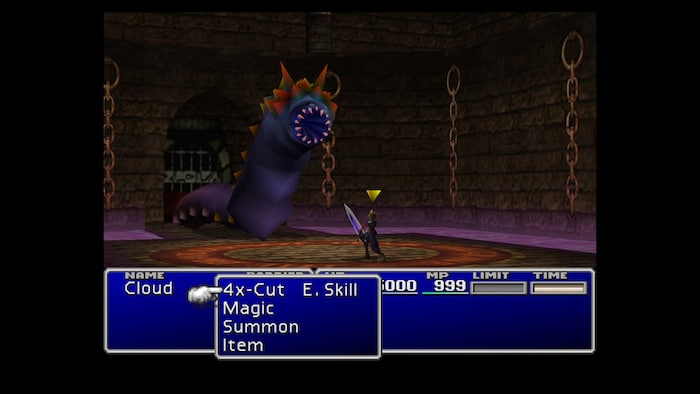 The limited MIDI-like music of the original game forced the composer, Nobuo Uematsu, to create distinctive, easily identifiable tracks. Thanks to this each melody is unique, and recognizable even in new renditions and with better technology. Either way, the music of Final Fantasy VII is definitely up there with the best.
Key features
Iconic jRPG game
Strong narrative with memorable characters
A lot of possible builds for powergamers
A large open world to explore on foot, by airship, or on a chocobo
Tune in
The above are merely our picks from a long list of games with amazing soundtracks. It's impossible to form a definitive top 10, this is merely to provide a head start in a search for great video game music, licensed or tailored specifically to the title in question.