Video games are sometimes considered unhealthy for kids. However, if you choose the right games and limit the time your child spends on the computer, they can actually be beneficial.
By carefully selecting age-appropriate games, you can boost your child's creativity, logical thinking, pattern recognition, coordination, reflexes, and a number of other skills. Monitoring and managing their screen time is key to ensuring a healthy balance between entertainment and personal development.
Explore our handpicked selection of kid-friendly video games that offer both fun and educational value. Check out the list below to find the perfect game for your child and take advantage of the amazing discounts.
Ni no Kuni II: Revenant Kingdom
| | |
| --- | --- |
| Release date: | 2018-01-19 |
| Genre: | Adventure |
| Developer: | Level-5 |
The first game on the list is none other than Ni No Kuni – a fantastic and relatively easy-action RPG.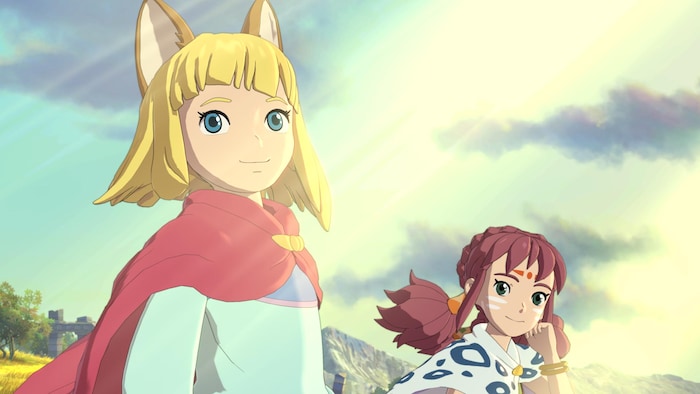 Ni No Kuni II: Revenant Kingdom follows the story of a young King as he tries to unite the nations under his banner to fight back the evil forces. The game isn't hard so kids shouldn't have too much trouble slashing through the levels with their anime characters. In fact, more experienced players blamed the game for being too easy, which resulted in adding new difficulty levels later on.
Key features
Open-world environment
Easy gameplay focused on combat and exploration
Elements of kingdom management
Pretty anime-styled visuals
LEGO The Hobbit
| | |
| --- | --- |
| Release date: | 2014-04-10 |
| Genre: | Adventure |
| Developer: | Feral Interactive (Mac) |
You can't talk about games for kids without mentioning any LEGO titles, so here's one.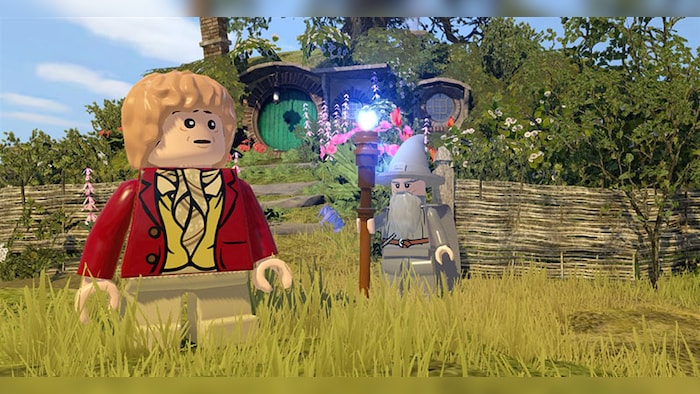 Lego The Hobbit is an action-adventure game that takes the works of J. R. R. Tolkien and puts them into the Lego universe. As a result, we get a light-hearted story that follows the events of the original Hobbit but adds a lot of humor, for which Lego games are known. Apart from the casual-friendly atmosphere, there is a lot of stuff to find and collect, which could spark a flame of curiosity.
Key features
An action-adventure game that follows the story of the original Hobbit
The gameplay focused on exploration and solving simple puzzles
Lots of collectibles and unlockables for the most curious players
Light-hearted atmosphere
Minecraft
| | |
| --- | --- |
| Release date: | 2013-11-19 |
| Genre: | Action |
| Developer: | Mojang |
Who didn't hear about Minecraft? If you happen to be one of such people, here's some explanation.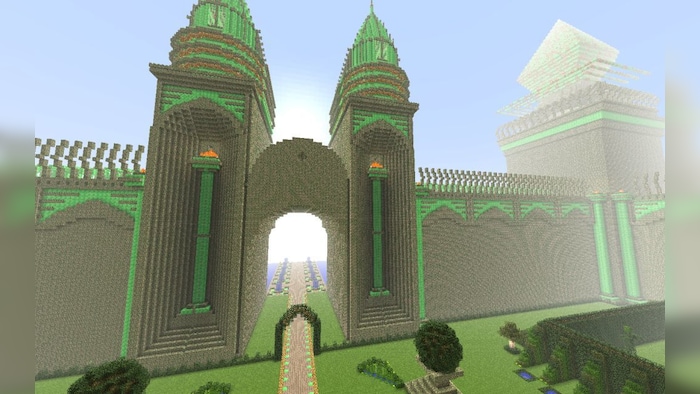 Minecraft is a sandbox survival game that puts emphasis on exploring procedurally generated and virtually infinite worlds and shaping them to your liking. The entire environment is made of blocks you can mine, place, and rearrange the way you want, which makes Minecraft essentially a game where you can build things from your wildest dreams – a great tool for kids to unleash their creativity.
Key features
A sandbox game for the creative people
An open-world environment with procedurally generated worlds
The gameplay focused on exploration, survival, and building
Lots of various, unique biomes with their own special resources
Overcooked! 2
| | |
| --- | --- |
| Release date: | 2018-08-07 |
| Genre: | Indie |
| Developer: | Ghost Town Games Ltd. |
Fast-paced cooking games may also be a fun way for your child to spend some free time.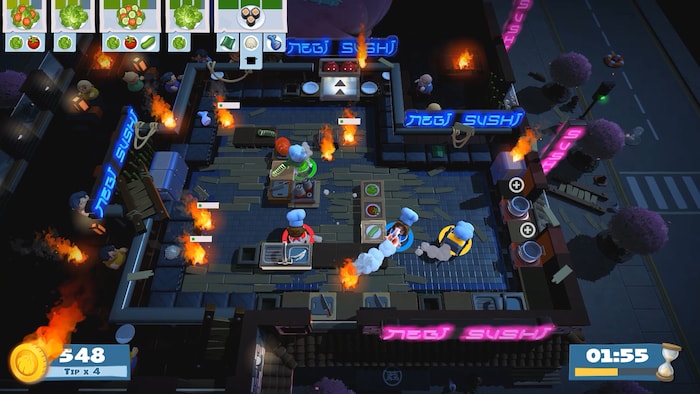 Overcooked! 2 is a fun cooking simulation game, where players can team up with up to 3 other people or play alone in order to serve as many dishes in the given time as possible. It's easier said than done, though – certain parts of some levels are in constant motion, forcing players to cooperate to get a better score. Instead of trying to be everywhere, just toss the ingredients to your friends.
Key features
A cooking simulation game
Gameplay can be chaotic but in a fun way
A lot of unique levels, each with its own challenges to overcome
Can be played solo but gets much better in co-op
Crash Bandicoot N. Sane Trilogy
| | |
| --- | --- |
| Release date: | 2018-06-29 |
| Genre: | Action |
| Developer: | Vicarious Visions |
Crash Bandicoot makes a return and it does it with style.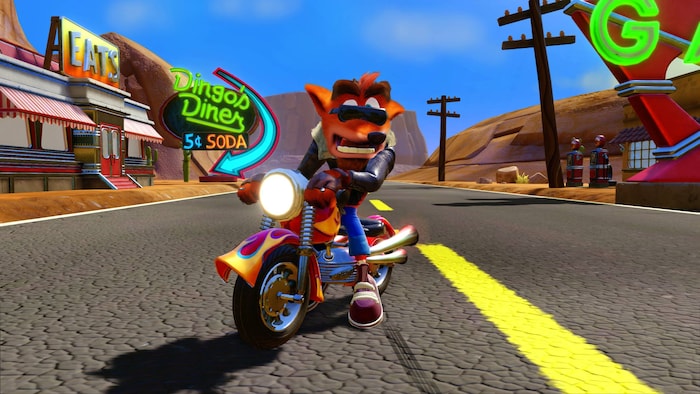 Crash Bandicoot N. Sane Trilogy is a remastered bundle of the first three Crash Bandicoot games that focus on the adventures of the titular bandicoot protagonist. It's a fun classic platformer experience combining side-view and third-person levels. The main objective is to complete the levels as fast as possible while avoiding obstacles and traps, and picking up collectibles for extra points.
Key features
A remastered version of three classic Crash Bandicoot games
Gameplay full of constant action
Lots of unique and well-designed levels to complete
Fun and casual atmosphere with a fitting background music
The Jackbox Party Pack 8
| | |
| --- | --- |
| Release date: | 2021-10-14 |
| Genre: | Indie |
| Developer: | Jackbox Games, Inc. |
If your child has siblings or friends to play with, Jackbox Party Packs would be a solid choice.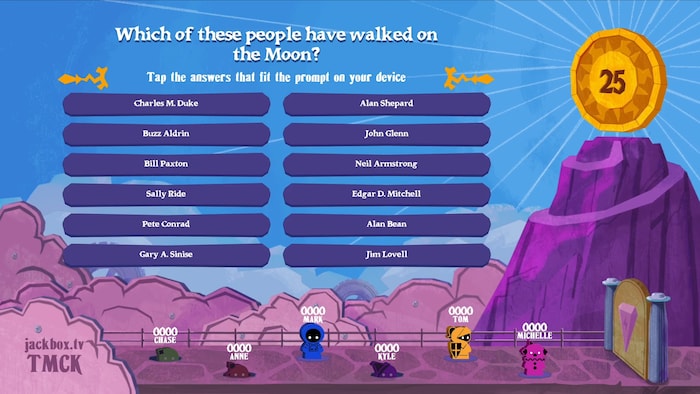 The Jackbox Party Pack 8 is another version of the popular franchise of video games designed for casual party play. Each party pack consists of several minigames that are mostly focused on playing with words, answering questions, drawing, and a bit of randomness for an extra unpredictability factor. If you have some friends to play with, it's an excellent choice for an evening party.
Key features
A great game for a party
Several unique minigames to try
Designed mostly to be played with other people
Requires only one copy to play with others
FIFA 23
| | |
| --- | --- |
| Release date: | 2022-09-30 |
| Genre: | Sports |
| Developer: | EA Canada |
If you're wondering what to buy for your kid, FIFA 23 may be worth checking out.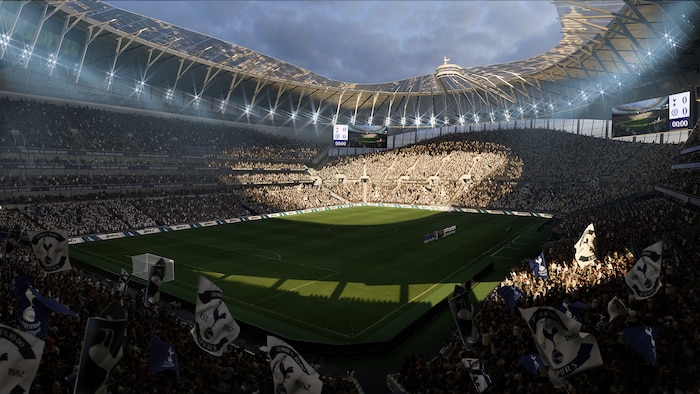 FIFA 23 is a football simulation video game from an incredibly popular franchise. A perfect choice for those who enjoy sports – the game features tons of real-world clubs and football players, which makes the experience even more realistic. Multiplayer can be very competitive but there's a lot of fun in single-player mode to be had as well.
Key features
An addictive football game from one of the most popular series
Easy to learn, hard to master
An impressive number of officially licensed clubs, football players, leagues, and more
A great choice to play with friends
Chrono Trigger
| | |
| --- | --- |
| Release date: | 2018-02-27 |
| Genre: | RPG |
| Developer: | Square |
A number of old-school video games received a new life in recent years, thanks to various remasters and re-releases – here's an example of such a game.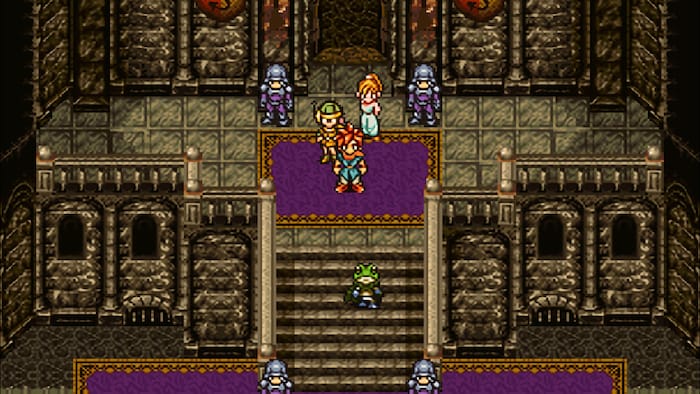 Chrono Trigger is a classic role-playing game where you control a team of heroes on their quest to save the world by adventuring through space and time. The combat has a lot in common with traditional Japanese RPGs, which means you'll have to utilize your characters' unique abilities in a creative way to secure victory.
Key features
A remastered version of a classic role-playing game
Combat that requires a bit of clever strategy
The simple but adorable pixel art style
New Game Plus mode for increased replayability
Stardew Valley
| | |
| --- | --- |
| Release date: | 2016-02-26 |
| Genre: | Adventure |
| Developer: | ConcernedApe |
Rated at PEGI 7, Stardew Valley is an amazing game for kids who'd like to take care of their own farm.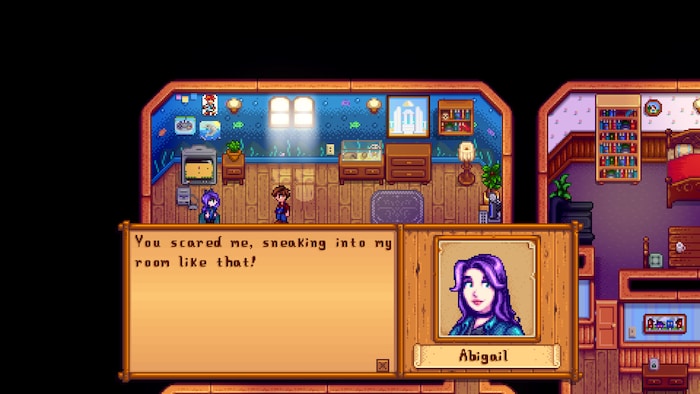 Stardew Valley is a game where players get a piece of land and it's up to them to decide how to utilize it best. The game's open-ended gameplay allows players to play the game the way they enjoy the most. With a variety of available activities, there's surely something for everyone.
Key features
A casual-friendly experience with adorable pixel-art graphics
The gameplay focused on exploration and farm management
Seasonal events and environmental changes
NPC relationship system, crafting, fishing, mining, fighting, and more
No Man's Sky
| | |
| --- | --- |
| Release date: | 2016-08-12 |
| Genre: | Adventure |
| Developer: | Hello Games |
Finally, for those who'd like to travel to the stars and beyond, there's an amazing space exploration game in the store.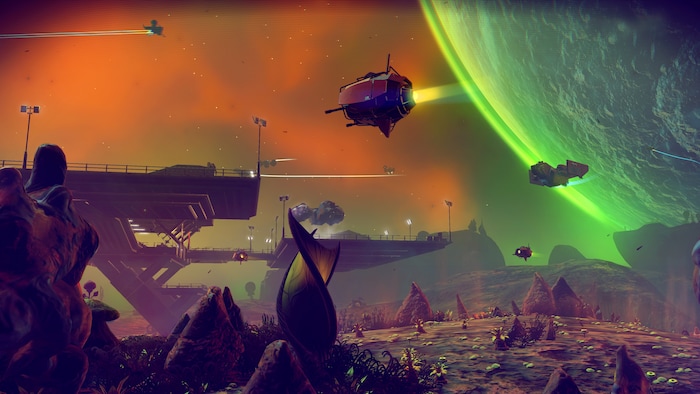 No Man's Sky is a beautiful 3D game focused on exploring distant star systems and planets, discovering their unique fauna and flora, and collecting rare materials for upgrades. One of the cool features of the game lies in the naming rights – whenever you encounter a new species of plants or animals, a new planet, and such, you are allowed to name them and the entire multiplayer community will see your contribution.
Key features
An addictive sci-fi survival title
The gameplay focused on universe exploration
Virtually infinite space to explore with over 18 quintillion planets to visit
Naming rights – name newly found animals and planets to leave proof of your presence
Video games are a popular choice for a source of entertainment for kids and not without a reason. They're easily available to get and distribution platforms like Steam or Epic make the process even easier – purchasing the game online has never been better.
Some games bring a lot of educational value to the table or may improve a variety of cognition-related skills. Take a look at our list above to find out more about some of highly recommended video games for 10.