Upcoming summer break is a time for entertainment, "recharging our batteries", and going on numerous trips.
Whether you're planning to travel by car, plane, or train, and whether your destination is the seaside, mountains, or another city… there is one travel companion that can make your leisure time even more enjoyable – a gaming device and a few road trip video games!
Importance of Entertainment During Road Trips
Why is it worth bringing a gaming device on your journey? Foremost, games can be an excellent form of entertainment during trips. Think about how many times you've been bored on a train, in the passenger seat of a car, or during long waits at the airport. With a portable gaming system or smartphone and your favourite game, you can spend that time having fun!
Gaming is also a great idea for entertainment when, for example, the weather ruins your plans for an excursion or a day at the beach, or when you simply want to relax and "do nothing." Lounging in a hammock, drink in hand, playing your favourite title… sounds wonderful, doesn't it?
Best Games for a Road Trip
Now that we know why it's worth bringing a gaming device, let's have a look at the games. Here's a list of the best games for a road trip:
Among Us
| | |
| --- | --- |
| Release date: | 2018-11-16 |
| Genre: | Cooperation |
| Developer: | Innersloth |
This strategic multiplayer game was released in 2018 for Android smartphones and soon became available for iOS, PC, Steam Deck, Switch, and other gaming consoles.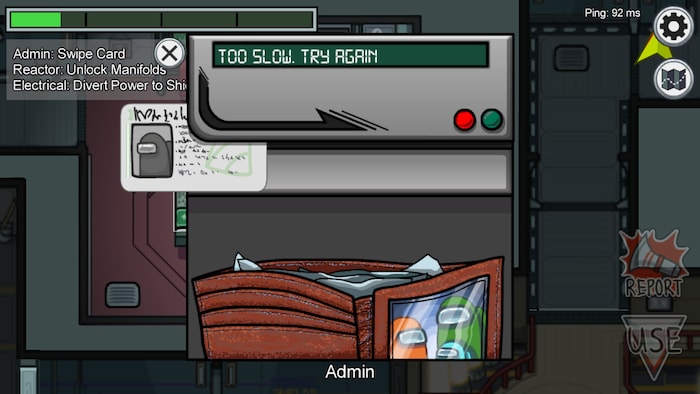 Players take on the roles of spaceship crewmates and their task is to complete missions on the ship… but not everyone is trustworthy. Among the crew, there are 1–3 impostors who must successfully sabotage the mission without getting caught. The true crew must uncover the impostors and eliminate them.
Among Us is a fun, low-demanding game that not only provides entertainment but also stimulates your brain! With this game, you can not only have a good time, but also develop your skills even while on summer break. It's also a game that works great for family trips, providing enjoyable moments for both kids and adults.
Stardew Valley
| | |
| --- | --- |
| Release date: | 2016-02-26 |
| Genre: | Adventure |
| Developer: | ConcernedApe |
This independent game, inspired by Harvest Moon, combines RPG and simulation elements. You can play it on PC, Steam Deck and recent generation consoles.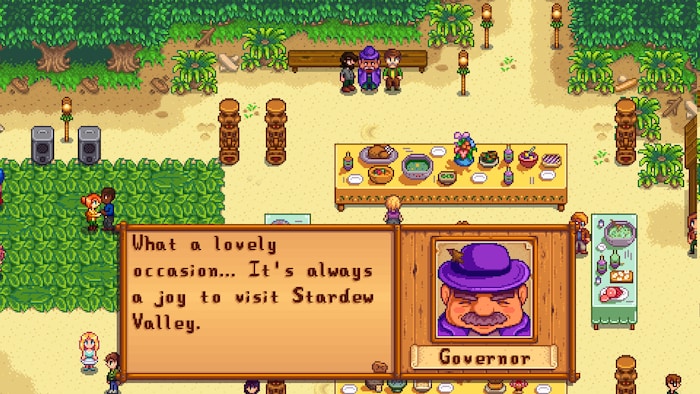 In the game, you inherit from your grandfather a small farm on the outskirts of a town. Tired of corporate life, your character decides to move and start a new life as a farmer. However, he must first restore the ranch to its former glory – repairing structures, tending to crops and animals, and completing various side quests.
This pleasant and relaxing game is perfect for road trips and effectively kills boredom!
Portal Knights
| | |
| --- | --- |
| Release date: | 2017-05-18 |
| Genre: | Adventure |
| Developer: | Keen Games |
This RPG game is available on Android, iOS, Switch, Steam Deck, PC, and stationary gaming consoles.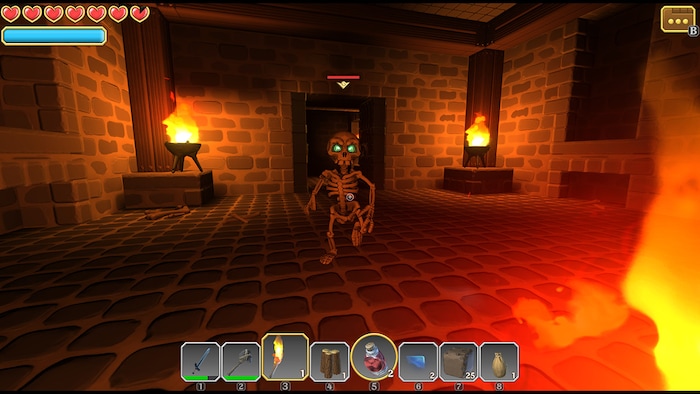 The game is set in a "blocky" fantasy world that was once divided into 9 parts, connected by portals. The player's task is to reunite the shattered world.
The main quest serves merely as a pretext for hours of exploration, crafting, completing side quests, or engaging in battles with enemies. It's a great and relaxing game that's ideal for travels, and you can also enjoy it with younger players.
Jackbox Party Pack
| | |
| --- | --- |
| Release date: | 2016-10-17 |
| Genre: | Indie |
| Developer: | Jackbox Games, Inc. |
This game can be played not only on gaming consoles and PC but also on Android and Nintendo Switch.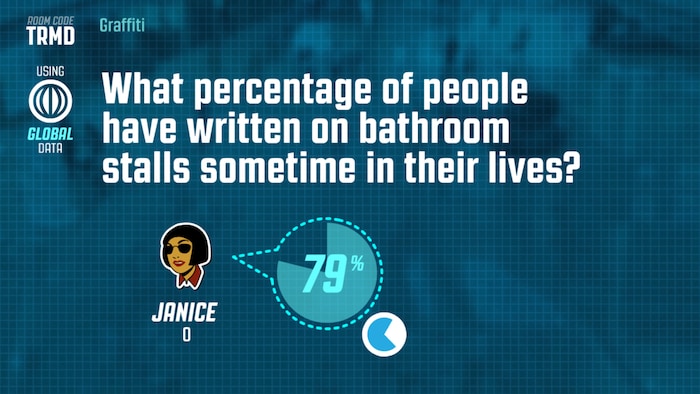 It's a collection of 5 simple party games such as quizzes, charades, and word games that you can play solo or with friends in split-screen mode.
Jackbox Party Pack is a great alternative to cards or board games, which used to be an inseparable element of our travels when we were kids in the '80s and '90s.
Slay the Spire
| | |
| --- | --- |
| Release date: | 2019-01-23 |
| Genre: | Indie |
| Developer: | Mega Crit Games |
This game is an unconventional blend of the RPG, roguelike, turn-based, and card game genres. In addition to PS4 and Xbox One, you can also play it on Android, iOS, and Nintendo Switch.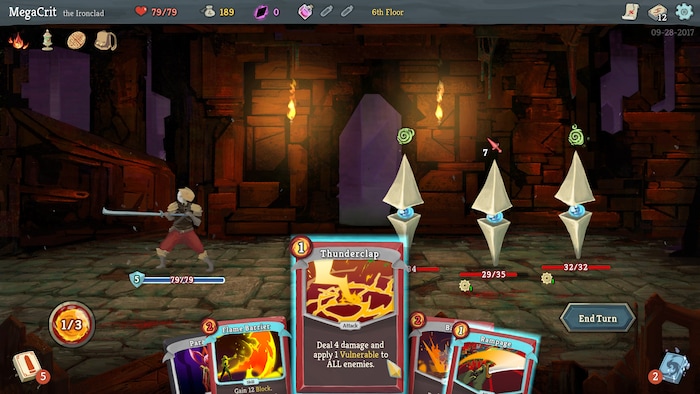 The players' goal is to ascend the eponymous Spire, but they must face numerous dangers and enemies in turn-based card battles along the way.
It's a game that you can easily launch on your phone during a long journey!
Overcooked 2
| | |
| --- | --- |
| Release date: | 2018-08-07 |
| Genre: | Indie |
| Developer: | Ghost Town Games Ltd. |
This game can be played not only on gaming consoles, Steam Deck and PC but also on the Nintendo Switch. It's a humorous, cooperative, and skill-based game designed for 2 players, with an isometric graphic style.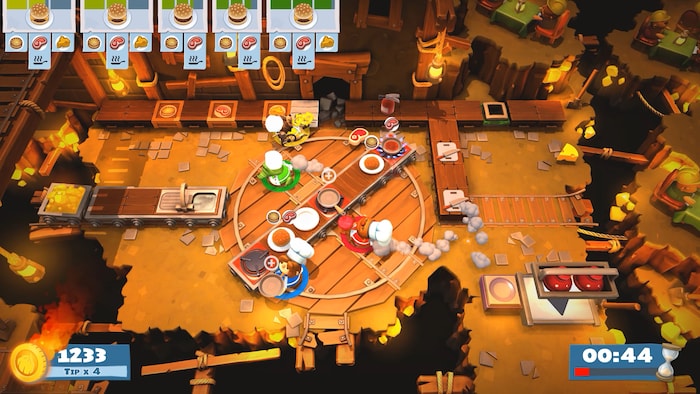 The game's story and mechanics are based on many visual gags and puns. The main antagonist is the undead bread – Unbread, brought to life by the mystical Necronomnomicon book. To defeat it, players must assume the roles of chefs and quickly prepare countless meals.
Due to its humorous atmosphere, this game will be a great companion during trips and an ideal way to pass the time or have fun with another person. With its low age threshold and enjoyable animations, it's also perfect for entertaining younger travel companions.
Conclusion
As you can see, you don't need expensive equipment to enjoy gaming entertainment during your trips and vacations. Often, all you need is your phone and a few interesting games to make your holiday even more enjoyable.
Enjoy the upcoming summer break, relax, and have fun, regardless of the weather or circumstances! Let the gaming device be your travel companion, providing entertainment wherever you go!