As the Internet, like the universe, keeps expanding in all directions, so do both the wonders it contains, and the threats it poses. Phishing, doxing, DDOS attacks, ransomware, spyware, and the invasive data collection all lurk just beyond the flashy veneer of seemingly innocent websites and services.
Against some of them, you can defend simply by exercising caution. Others will be fought off using an up-to-date antivirus. And others still can be blocked off, avoided, and bypassed if you use a Virtual Private Network AKA VPN.
Benefits of Using a VPN
The benefits of VPNs are directly related to the way Virtual Private Networks operate. In short, VPN obfuscates your location and IP address by pulling your connection through servers located elsewhere in the world.
Smash through streaming restrictions
This means, to start with nice and wholesome benefits, that you, if you choose the right VPN server, could access music and video streaming libraries inaccessible in your country of origin. The way licensing works, it's possible that the show you've been waiting for to pop up on Netflix is only available in the USA, or the video you wanted to watch on Youtube is restricted to, say, Japan.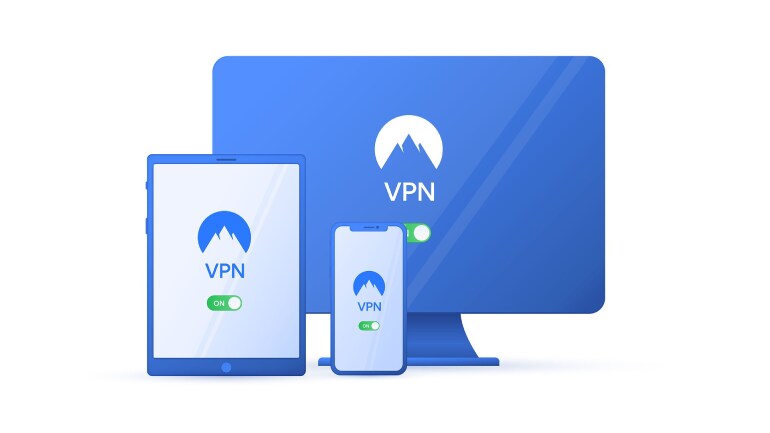 Hide your internet activity, bypass data and bandwidth throttles
No matter what you do, you might not be keen on your internet service provider knowing where you go on the internet. It might be a simple privacy issue, or it might be connected to some internet speed limiters put on specific websites on the side of your ISP.
Similarly, it's possible that if you're facing data throttling, you might be able to bypass them through a VPN, seeing how your ISP won't know how much you download.
In both cases, however, you must be aware that the VPN itself might have transfer and speed limits!
Protect your identity and shield against attacks
On a much less friendly level, this software can make it harder for malicious actors to track and affect you. Your location is hidden behind the VPN server, and actions such as DDOS attacks can often be blocked entirely by the service provider.
This isn't something you should be wary of only if you're an internet personality, anyone can be targeted.
We won't tell you which VPN is the best for you, but we can present you with a gallery of options, many top-rated in the industry, and tell you what makes them worth your attention. Much of VPN software offers similar benefits and often competes in user experience and pricing, so it really is about personal choice in the end.
McAfee
You might know McAfee as one of the more popular antiviruses, but malware protection isn't the only way they can make your internet experience safer.
It boasts a bank-grade AES-256 encryption to keep all your data tucked away and is hard to decode even if somebody comes across it, and you can use the VPN on up to five different devices, so you can share with family or protect your phone.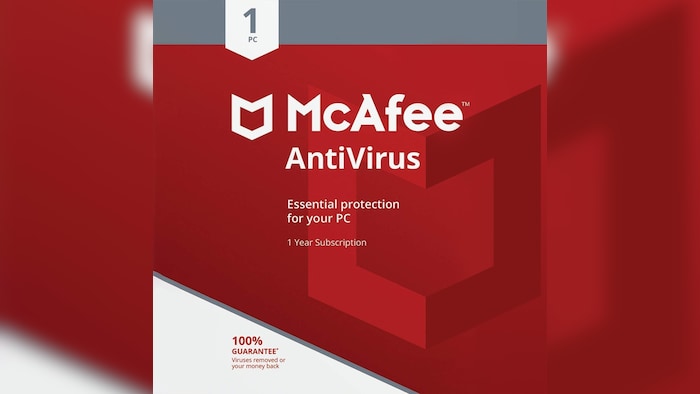 McAfee is registered in USA and offers server locations in over forty countries across several continents, so you are likely to find exactly the location you need to access what you need. If you're interested in checking this VPN out, they offer a free tier limited to 250MB of transfer per month, which isn't a lot, but gives you a good sense of what using the service is like before you commit.
Key features
Servers in nearly 50 countries around the world
You can try the free tier before going for a paid option
Up to five devices, including Chrome, Android, and iOS
Easy setup
HMA! Pro
You might not have heard of HMA, especially since it's not bundled under a renowned antivirus brand, but it's a great Virtual Private Network service and you should give it a closer look.
It has almost 300 locations and boasts over a thousands servers across over 200 countries, so you're pretty much covered for any niche streaming desire you have, especially since there are no data limits.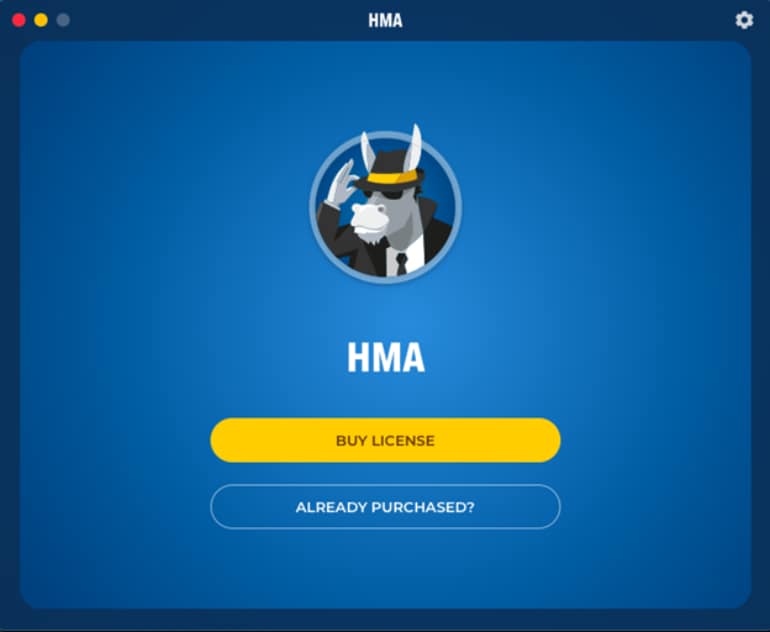 You can use it on up to 5 (10 with the family plan) devices, or drop it on your router at home. HMA, formerly known as HideMyAss (of which you MIGHT have heard of!) is located in the UK and is a subsidiary of the Czech antivirus giant Avast, but you wouldn't know it just from looking at the easy-to-set-up app perfect if you need simple protection and don't need super-advanced features.
Key features
200 countries, nearly 300 locations, 1000 servers
Very easy to set up
The family plan allows even up to 10 devices connected simultaneously
Formerly known as HideMyAss
F‑Secure FREEDOME
A VPN from Finland, F-Secure comes from a company specializing in security and privacy, with a worldwide presence.
Freedom comes in variable pricing, depending on how many devices you want to be protected. You can subscribe for a year-long or a two-year-long plan, with no month-by-month sub, but before you commit you can use a free 5-day trial to see if you like the user experience.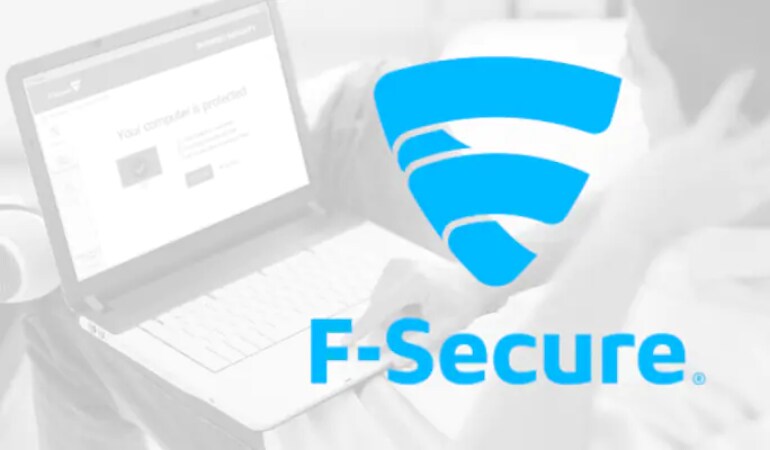 It has several useful features, such as an app whitelist for Android, which specifies which apps use VPN and which don't, or a killswitch, which protects your data in case the VPN stops working for some reason. You can also access logs of things such as recent connections or avoided website trackers, so you're always up to date on what exactly F-Secure does for you.
Key features
20 server locations you pick from
Comprehensive activity statistics
You can pick and choose which Android apps use the VPN
Protects your data even during a VPN outage
AVG Secure VPN
You know of the AVG antivirus, but do you know of the AVG VPN? It comes with the 256-bit encryption, and over 50 server locations to let your PC enjoy a secure virtual trip around the world.
AVG Secure can work on up to 10 devices at the same time without the need for extra plans and has a rather generous free trial period of 60 days, which is plenty of time to make a decision.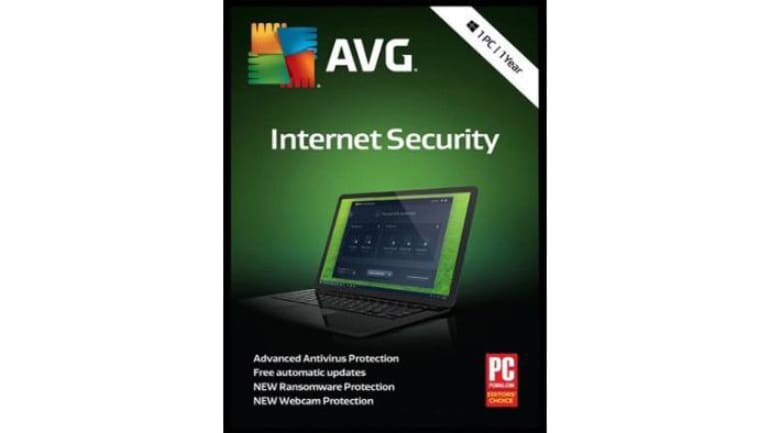 AVG VPN works no matter what, both on private and public networks, with guaranteed encryption hiding your activities from anyone. AVG is a Czech company, and, like HMA above, it's a subsidiary to Avast, so if you're up for a double-Czech protection, AVG might be the solution for you. And if you aren't satisfied for some reason, there is a 30-day money-back guarantee.
Key features
Excellent encryption standard – 256 bit AES
Up to 10 devices at the same time
Over 50 server locations
30-day money-back guarantee
Altas VPN
If you want a VPN that does its job well, and without much grumbling, check out Atlas VPN, a self-proclaimed Freemium VPN.
Appropriately for that description, it features a free version, which offer only 3 servers and 5GB of data transfer per month, but the full power of this surprisingly mighty VPN comes from the premium option.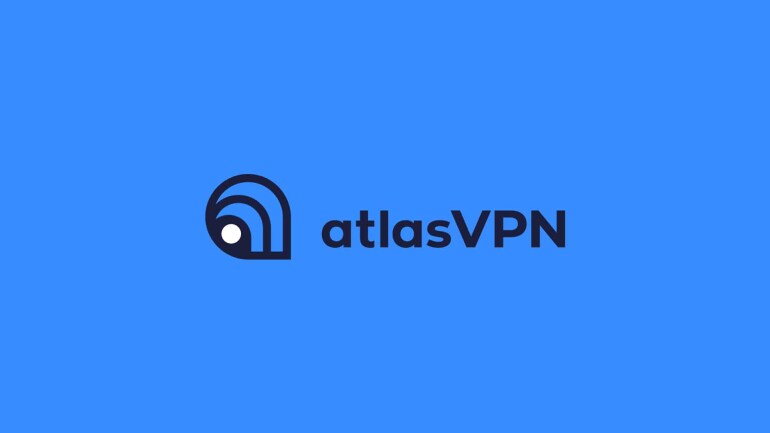 Over 30 locations covered by over 700 servers prepared to handle streaming, and unlimited devices connected at the same time are the core user-facing features, but the security is just as formidable. It upholds the 265 bit AES encryption, is obligated to keep no logs of your activities and features a KillSwitch system which ensures your privacy is intact in the case of VPN outage.
Key features
Limited free option and a powerful paid one
Hundreds of servers across 30 locations
Optimized for streaming
Doesn't keep your logs and uses an excellent encryption standard
NordVPN
It is one of the best, and most recognizable VPN services on the market, using advanced tools to ensure safe and fast internet use.
But what makes it worthwhile? Well, for one, you can comfortably install it on up to six devices – even with different systems. It can handle anything from Windows and MacOS, through Android and iOS, to Kindle and Raspberry Pi.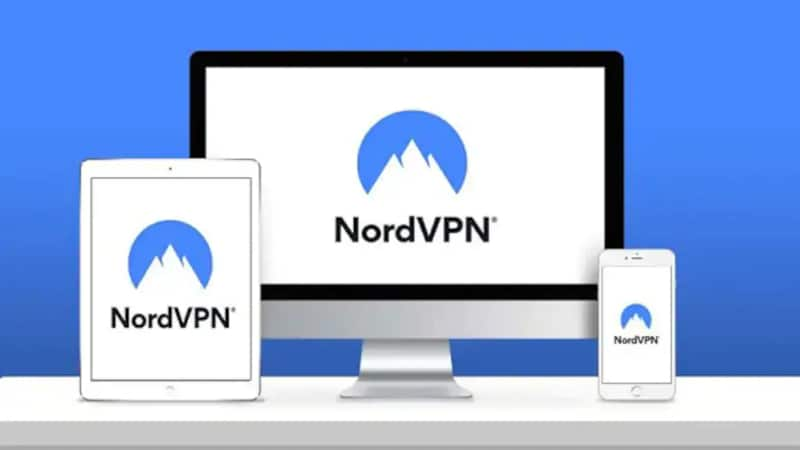 The service features several advanced tools, like Threat Protection, which will prevent you from entering malicious websites and instantly remove annoying ads. It's also a great choice if you plan on using public Wi-Fi used by many users. Nord VPN offers a 30-day money-back guarantee, so you can test it easily without feeling like you're committing to a lengthy contract.
Key features
Get one of the best VPN services ever
Use the program on up to six devices
Block malicious sites and unwanted software
Use the web with no bandwidth limits and full protection
Surfshark
Surfshark is an ideal choice for those who want to unblock streaming services from around the world to enjoy the movies and TV series unavailable in their actual location.
All this at speeds that inhibit neither downloading large files and casual browsing. Surfshark is a VPN service adapted for both experienced and completely new users.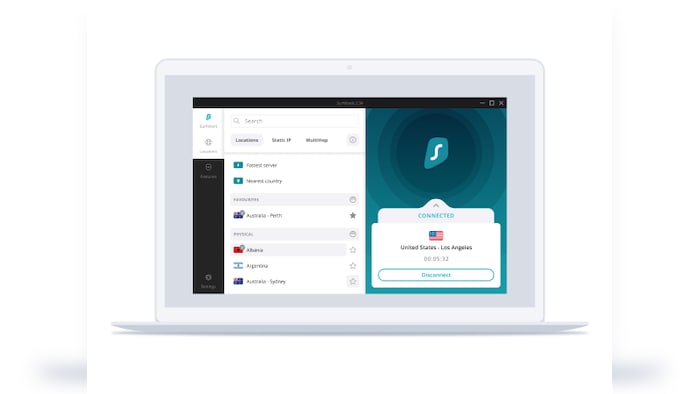 A clear and intuitive interface will gently guide you through all the most necessary functions, allowing you to adjust the settings to your preferences. Plus, this particular service also offers a fantastic two-year subscription plan, letting you save even more and enjoy the perfect Surfshark experience anytime, anywhere.
Key features
Protect your data and search history, and doesn't keep logs of your activities
Play without limits on servers from all over the world
Unblock access to the most popular streaming systems
Stay in control of your actions online
Avast SecureLine VPN
It is an application that will grant you the freedom to use the Internet anonymously wherever you need it most.
Made by the famous and reliable Avast Software, it ensures safety and protection against hacker attacks or dangerous viruses, and you can use it on up to 10 devices simultaneously.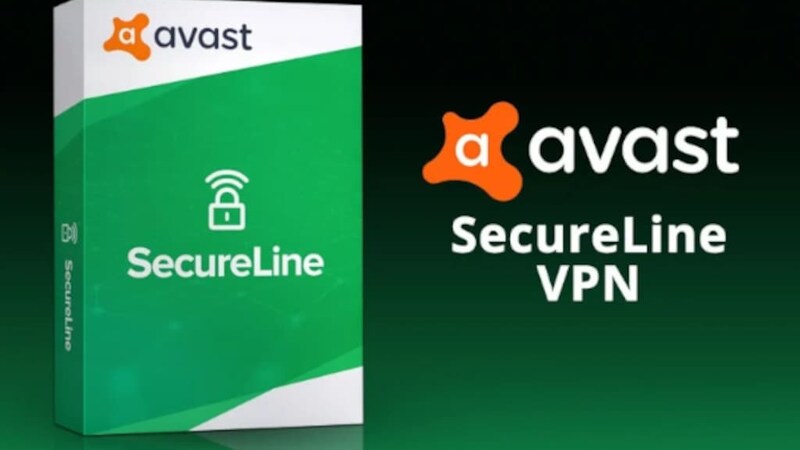 Avast SecureLine VPN supplements your antivirus with one of the best secure browsing services on the Internet. Access blocked content in your country safely from your home network or public places. Avast VPN offers hundreds of servers in over thirty countries, which should let you bypass any streaming regional lock you might be struggling with and obfuscates your presence very well.
Key features
You can go for the 7-day trial to see what using SecureLine is like
Fast and secure connection in public places
Take care of the privacy of your data through the 256 bit AES encryption
Built on OpenVPN
Bitdefender Premium VPN
BitDefender offers access to more than 4000 (yes, four thousand) servers in nearly 50 countries around the world.
With excellent bandwidth ready and able to support your video streaming habits wherever you are…or wish you could be. There's no data limit either, and you can use it on up to 10 devices at the same time, which makes it great for families.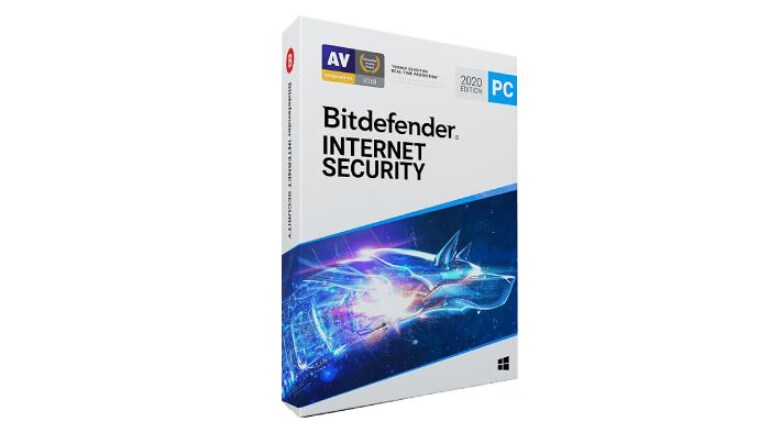 As is the standard practice for VPN services, BitDefender doesn't keep logs of your activity, and if you're just shopping around for a VPN that feels good to use, you can try the free plan, which gives you daily 200MB to spend on browsing and downloads. There's also a full 7-day trial, if you want to test the VPN at its full power before committing to a premium plan.
Key features
Thousands of servers around the world
Use your Premium subscription on ten devices simultaneously
No logs
Two plans: free and premium, and a 7-day trial
Kaspersky VPN Secure Connection
Another VPN coming from a company you probably mostly know from the antivirus software.
As a result, you know that the developer is committed to providing high-quality security to your digital activities. Kaspersky offers over 2000 servers across more than 70 locations worldwide and boasts one of the best speeds among VPN services.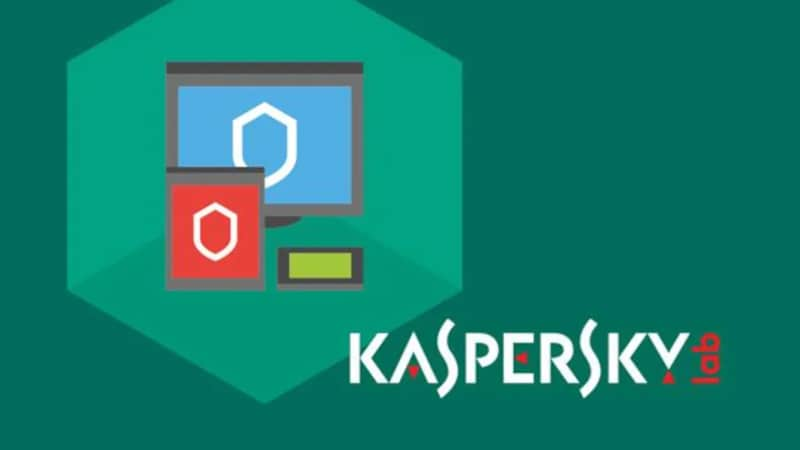 Kaspersky VPN allows you to use it on up to five devices at once, and offers both monthly and yearly subscriptions, so you can easily manage your budget according to your needs. Of course, it maintains no logs, and the encryption follows industry standards, to keep everything on the up and up. If you've been a long-time user of Kaspersky Antivirus, consider their VPN too.
Key features
Thousands of servers and dozens of locations
Can work on up to five devices simultaneously
Simple and intuitive
High bandwidth
Considerations When Choosing a VPN Service
There are a few things you should pay attention to while you shop for a VPN for yourself.
One is absolutely the list of available server locations, so that you can smash through regional locks which made you look for a VPN in the first place. The number of servers themselves is also useful, as it can lead to better speed and fewer risks of being unable to connect at all.
Pay attention to log policies, as well – while most if not all VPNs we show here don't keep logs, some VPN providers might keep a record of what you do online, and if you don't want websites and government to spy on you, you probably also don't want it done by some faceless company.
Finally, in a less threatening tone, look at how many devices can be connected at once and make a count of how many devices (including those of your family or friends) you need to be covered under a VPN. Sometimes services offer expanded plans which might be a better deal than two separate subs.
Summary
This concludes our quick look at Virtual Private Network you should take into consideration while looking for ways to protect your online life more than the antivirus alone could manage. Hopefully, we've narrowed down the options and presented just enough details to help you make the decision without any further problems.