Although the origins of wrestling date back to ancient times, it has not lost its popularity ever since. The clashes of the titans of this sport arouse intense excitement among the audience at the show, TV viewers, and the participants themselves.
We all know characters like The Undertaker, Hulk Hogan, and The Rock. These are just a few absolute WWE legends that we can follow on TV or streaming services. What if you could take their place just for a moment to take part in the most epic wrestling show yourself? Nothing stands in the way! The best wrestling games ever made allow you to play scenarios and spectacular fights that satisfy every player eager for sports emotions. If you're one of them, then be sure to continue reading this article because here you'll find the best WWE games ever!
The Best WWE Video Games of All Time
| | Game | Release | Genre | Developer | Sale | |
| --- | --- | --- | --- | --- | --- | --- |
WWE 2K20
| | |
| --- | --- |
| Release: | |
| Genre: | |
| Developer: | 2K |
It is an excellent (not mobile) recommendation for players who would like to lead the career of female wrestling legends. In this title, you will find the entire campaign dedicated to four WWE stars: Becky Lynch, Charlotte Flair, Sasha Banks, and Bayley.
Discover new game modes and fight against the greatest WWE stars. Manage the careers of your favorite female players or battle in the WWE Towers Challenges and make the crowd go crazy! You will also meet legends like Hulk Hogan, Chyna, The Rock, and Mankind. Train hard because it's a guarantee of a fierce fight!
Key features
Pick your favorite wrestlers and control their actions in the ring
Discover new moves and beat your opponent
Try all the exciting game modes
Play solo or in multiplayer for up to six players
[buy,]
WWE 2K BattleGrounds
| | |
| --- | --- |
| Release: | |
| Genre: | Sports |
| Developer: | 2K |
Quit fights in the classic ring for totally crazy clashes worldwide! It's a great computer game for old wrestling fans and new players starting their adventure in this fantastic world.
Forget standard combat and enter a world where anything is possible! Play as the greatest WWE fighters or design your hero and have fun in the craziest locations. Choose the mode, play as you like, and use extraordinary superhuman powers to defeat your opponent with spectacular combos. This game is the best fun solo or with friends.
Key features
Create a hero and explore exotic locations around the world
Play Story Mode or have fun in casual and epic matches
Learn new moves and superhuman powers
Play solo or in multiplayer for up to eight players
[buy,]
WWF SmackDow! 2: Know Your Role
| | |
| --- | --- |
| Release: | 2000-11-21 |
| Genre: | Fighting |
| Developer: | YUKE'S Co., Ltd. |
It is the second installment of a series of wrestling video games based on the WWF license. Join the most spectacular competition ever and enjoy the game solo or in the company of four friends!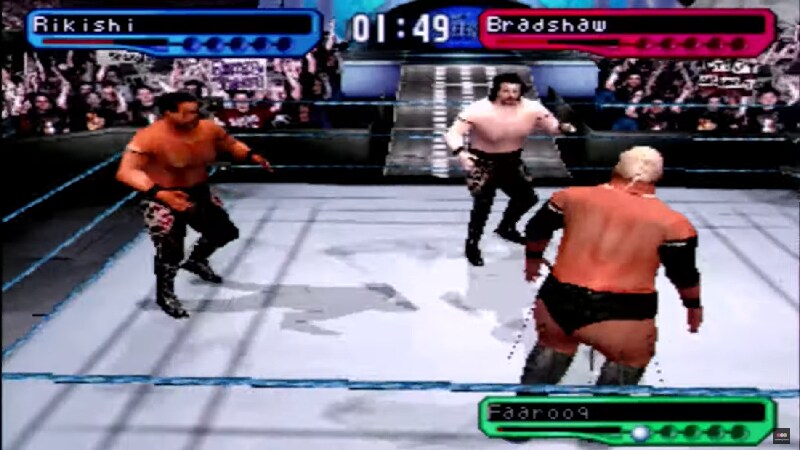 Confront the greatest legends of these fierce competitions and check out new and addictive gameplay modes. Practice your moves or special attacks and use various items in combat. Fight in the ring or a cage, play a campaign or join a series of casual games! Discover the endless freedom of the second game in the WWF series.
Key features
Choose a player or create your superstar
Play story mode or fight in various matches
Challenge the biggest WWF legends
Play solo or in multiplayer for up to four players
WWE 2K22
| | |
| --- | --- |
| Release: | |
| Genre: | Fighting |
| Developer: | Visual Concepts |
Welcome to the most realistic WWE game ever. It is not only great gameplay but a memorable experience, where you will prove your strength in the best Wrestlemania shows!
Claim your place in the ring and fight or play as the manager of the entire event. Are you more into a fight or overseeing the most epic sports event of the year? Try everything! WWE 2K22 offers a whole series of game modes in which every wrestling fan will find something for themselves. All this with refreshed graphics and even better controls!
Key features
Discover the latest installment of the legendary WWE series
Play as a performer and climb the career ladder
Have fun as the manager and learn every aspect of the organization of a sports event
Play solo or in multiplayer
[buy,]
WWE 2K14
| | |
| --- | --- |
| Release: | 2013-10-29 |
| Genre: | Fighting |
| Developer: | Visual Concepts |
While the later titles in the WWE 2K series are great, this game was a total breakthrough. Extreme realism, excitement, and new game modes are an invitation to exciting gameplay to this day!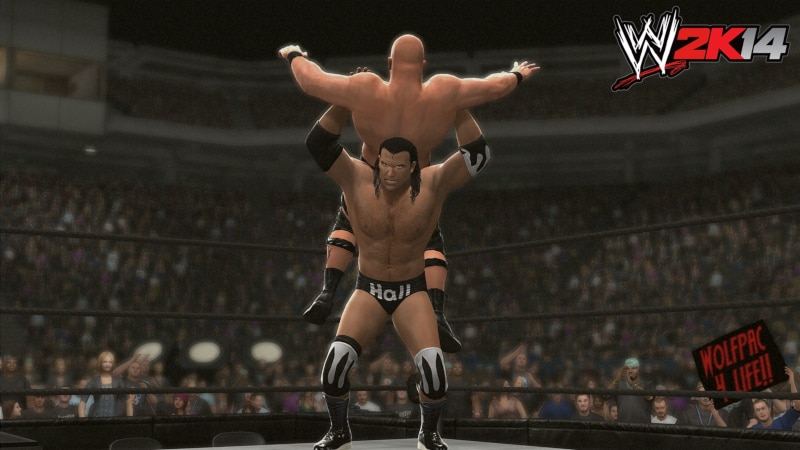 Create a fighter or choose one of the Wrestlemania series legends and enjoy the ultimate content of one of the best games in the WWE series. Prepare the most effective moves, enjoy the realism of fights and discover the most memorable events of the last 30 years of WWE. It is gameplay rich in various modes that will captivate every wrestling fan from the first second!
Key features
Choose your superstar or create the hero
Discover smoother controls and new ways to interact with the environment
Complete tasks and train to become unbeatable
Play solo or in multiplayer
WWF No Mercy
| | |
| --- | --- |
| Release: | 2000-11-17 |
| Genre: | Fighting |
| Developer: | AKI Corporation |
If you've ever played the WrestleMania series, you're sure to find some familiar gameplay features in this game! No Mercy is considered one of the best wrestling games of all time – you will fall in love with it.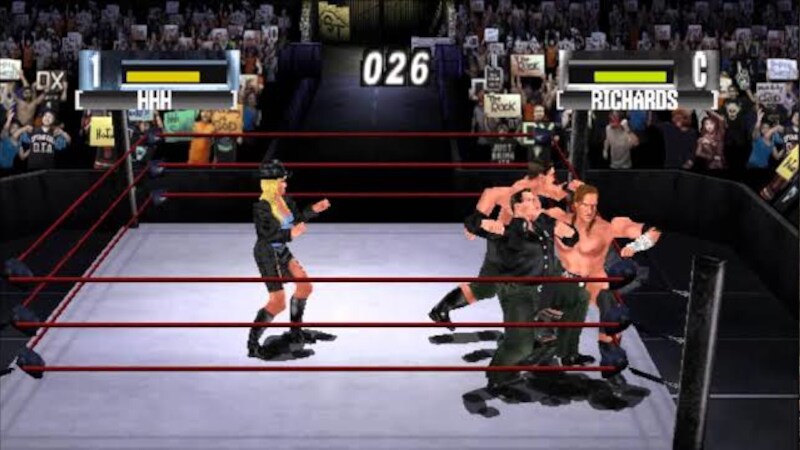 What makes this title so perfect? First of all, it perfectly reflects the atmosphere of the epic WWF events that wrestling fans simply love. In addition, it is constantly modded, which creates new gameplay possibilities. Choose one of the game modes and plunge into the world of sports emotions that conquered the entire gaming world in 2000!
Key features
Choose a hero or create your fighter and join the battle
Choose one of the modes and collect achievements
Earn fantastic in-game stuff
Play solo or in multiplayer
WWE Smackdown! Here Comes The Pain
| | |
| --- | --- |
| Release: | 2003-10-27 |
| Genre: | Fighting |
| Developer: | YUKE'S Co., Ltd. |
Here comes the pain, and here comes the ultimate wrestling fun! Experience all-new brutal and hilarious game modes and get carried away by thrilling combat in the fifth installment of the Smackdown series.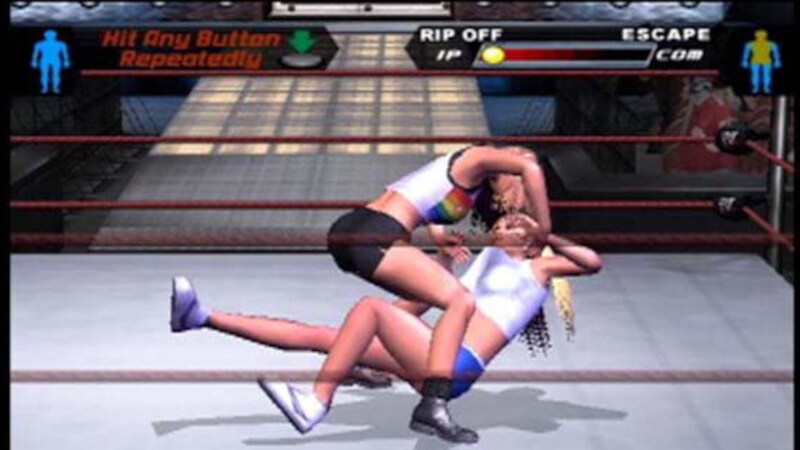 Play as one of the 69 superstars and discover a wide range of brand-new wrestling competitions. Make your opponent bleed or lose all clothes! Play story mode or challenge your friends in the ring. Or maybe you have a knack for management? Work your career from scratch to become a legendary champion and an absolute WWE superstar!
Key features
Choose a player or create your own from scratch
Try various game modes and discover your fighting skills
Use items to knock down your opponent
Play solo or in multiplayer for up to six players
WWE All-Stars
| | |
| --- | --- |
| Release: | 2011-03-29 |
| Genre: | Fighting |
| Developer: | THQ San Diego |
It is a recommendation for those who want more fun than realism. It is an arcade-style game in which the most important thing is fast pace and spectacular combos!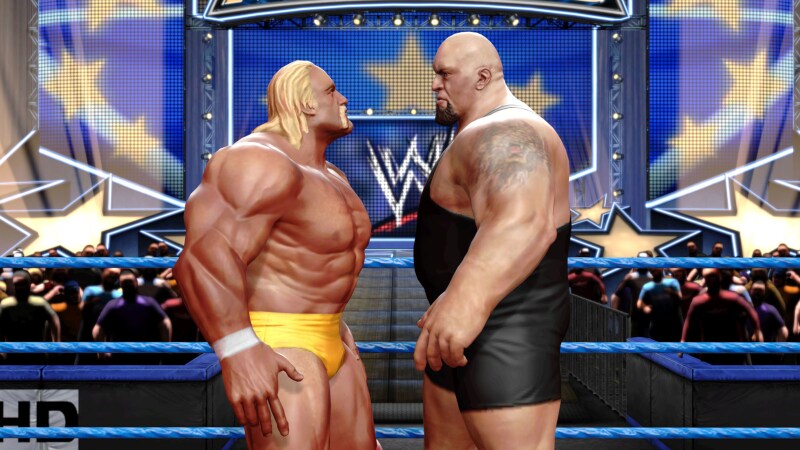 Grab your opponent and throw him high into the air to make him hit the ground with tremendous force. Be fast, smart, and unpredictable! In All-Stars, you can develop your skills like never before by using average human abilities and a range of entirely overpowered skills. And all this in the company of the greatest WWE stars, whose presence will make this game unforgettable.
Key features
Play as one of the wrestling legends
Try epic game modes and discover new skills
Use superhuman strength and knock down your opponents
Play solo or in multiplayer with up to four players
Def Jam: Fight for New York
| | |
| --- | --- |
| Release: | 2004-08-20 |
| Genre: | Fighting |
| Developer: | AKI Corporation |
It is something, especially for fans of wrestling and hip-hop. When D-Mob leaves prison, he discovers that a hostile gang has taken over his area. It's time for a fight!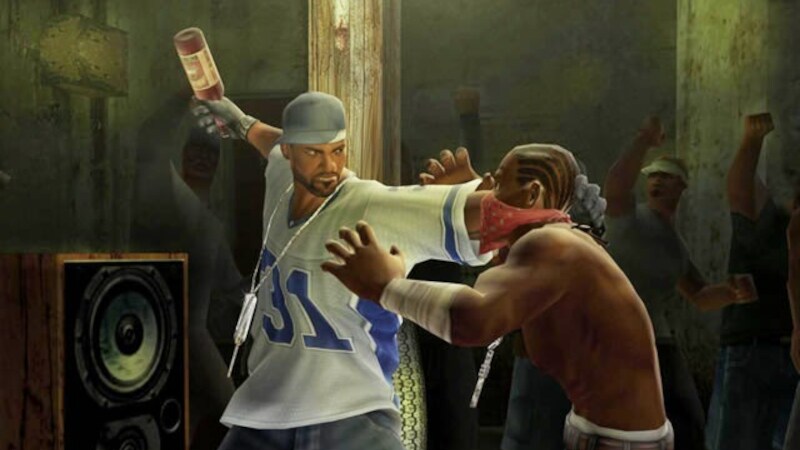 Welcome to the world of wrestling fights with the biggest hip-hop stars. Have you ever dreamed of challenging Snoop Dogg in the ring? It is your lucky day! You will also discover various fighting styles and gameplay modes, plus earn respect and cash.
Key features
Play as a member of one of New York's gangs
Challenge a hostile gang in wrestling matches
Take on the greatest hip-hop stars
Train your skills and keep getting better
WWE Legends of WrestleMania
| | |
| --- | --- |
| Release: | 2009-03-19 |
| Genre: | Fighting |
| Developer: | YUKE'S Co., Ltd. |
It is a title where you will meet total legends of the wrestling world like Hulk Hogan or Andre the Giant. Play the beloved title from 2009 and lose yourself in the world of spectacular wrestling fights!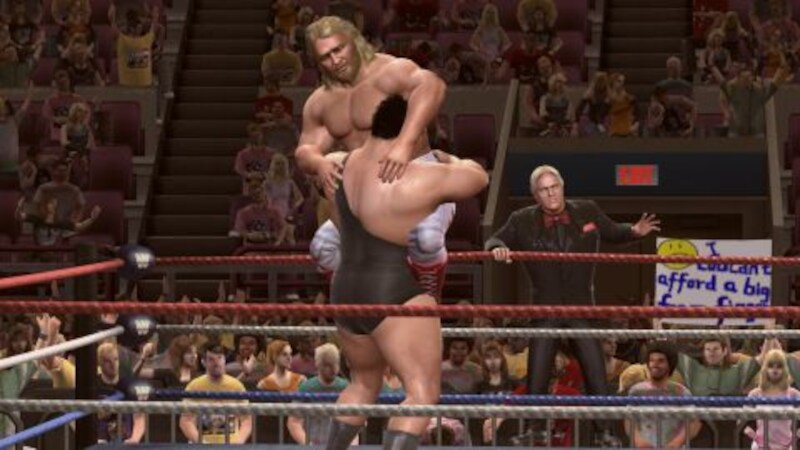 Create a hero and start your career as a world wrestling star. Or choose one of your favorite fighters and take part in the most epic fights of the season! All with even greater realism and epic fighter entrances that let you immerse in the game like never before!
Key features
Create a fighter or play with one of the world's champions
Discover new gameplay elements that can decide your victory
Show no fear and crush your opponents
Play solo or in multiplayer
We all know that WWE boxing competitions are brutal but also staged. Is that a problem? Never! The emotions are real, as are the numerous injuries of the fighters themselves. Wrestling stars become legends on a global scale. So how wonderful it is to enter this world and give up the safe audience seat for some time on the ring? Let's admit – WWE games that you can play whenever you like do us a huge favor in this matter. In real life, punching John Cena in the face might not be a very clever move after all.