Looking for some fun games to play on your Xbox One, but you're strapped for cash? Fret not! Here's a list of some of the sweetest deals around. It's loaded with great hits and real gems under $20! Ready to build up your library without busting your bank?
Our selection includes a wide variety of genres and a whole slew of hit franchises. Years have passed since the releases of the games on the list, so now they're often dirt cheap. This doesn't mean they haven't aged well! If you're strapped for cash, revisiting these gems is definitely a great idea.
Best Xbox One Games Under $20
Assassin Creed Unity
| | |
| --- | --- |
| Release date: | 2014-11-13 |
| Genre: | Adventure |
| Developer: | Ubisoft |
The eight main installment in the Assassin's Creed series, Unity is often brought up as an example of a botched release.
It's a shame, really, because now, after a series of updates which fixed most of the game's technical problems, it's seen as an underrated addition to the series.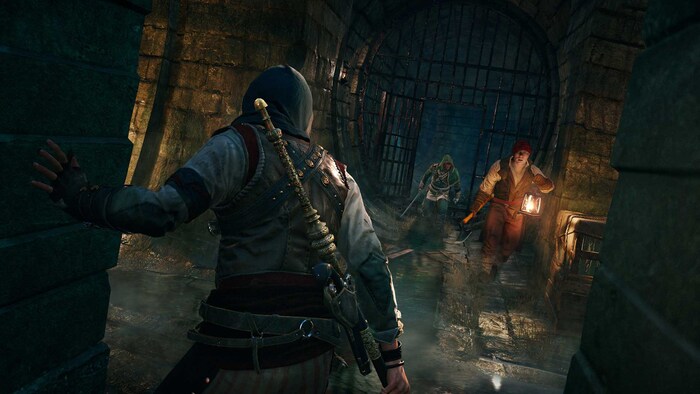 Set during the French Revolution, Unity puts you in the shoes of an Assassin by the name of Arno Dorian, who has two goals: seek out those responsible for his adoptive father's death and punish them, as well as find out who's actually responsible for the Revolution.
The game follows pretty much the same gameplay model as the previous installments in the series, but there's a whole lot of improvements and new additions. The biggest one of them is probably the co-operative mode where up to four players can explore Paris and complete missions together.
Key features
Now that its technical issues have been fixed, it's actually a very decent Assassin's Creed game
You can explore the city of Paris
Revamped gameplay
Co-operative mode for up to four players
Sea of Thieves
| | |
| --- | --- |
| Release date: | 2020-06-03 |
| Genre: | Adventure |
| Developer: | |
If you ever wanted to be a pirate, Sea of Thieves is a perfect opportunity for you to try your hand at this "trade."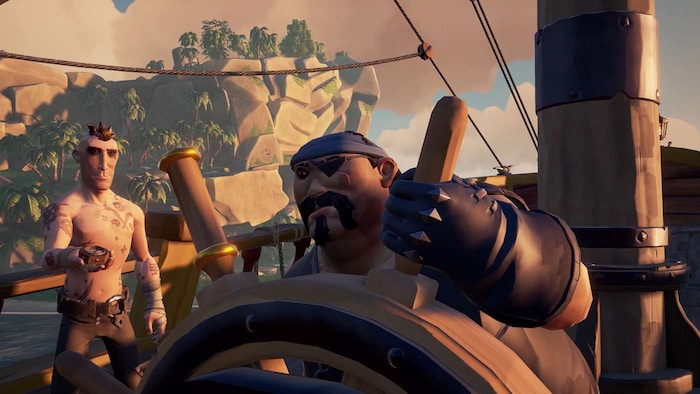 It's a multiplayer game where solo players or crews of up to four members can embark on various trade missions and voyages. These include exploring islands for hidden treasures and naval combat.
All this requires proper co-operation, so it's a perfect title for you if you want something you can play with your friends. It's very accessible, too, so newcomers shouldn't have much trouble enjoying it to the fullest, just like the veterans of Sea of Thieves.
Key features
A fantastic game about pirates
Great sea battles
Super fun multiplayer
You can complete missions for various trade companies
Battlefield 4 & Battlefield V
| | |
| --- | --- |
| Release date: | 2018-11-20 |
| Genre: | First-Person |
| Developer: | EA DICE |
If you're looking for a great multiplayer shooter with large-scale battles and more tactical gameplay, the Battlefield series is one of the best picks.
We've selected two installments in the franchise that might be fantastic to play on your Xbox One.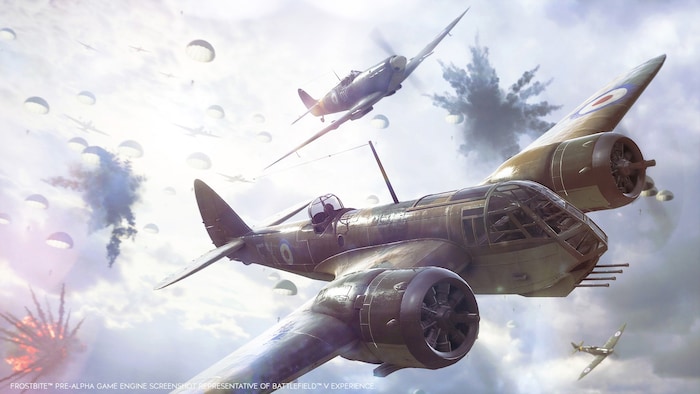 Battlefield 4 is set during a fictional modern conflict and features today's weaponry and so on. The game lets 64 players fight for domination over large maps. You can use vehicles, too. If you're interested in modern warfare, it's one of the titles you should totally check out.
Battlefield V, on the other hand, is a return to the series' roots: the World War II theme. In addition to the staple features of the franchise, there's a battle royale component titled Firestorm, as well as Grand Operations, an expanded Operations mode from Battlefield 1, which simulates wartime campaigns with multi-stage matches. It's not the most innovative installment, but it's pretty darn neat nevertheless, one of the best WWII shooters available right now.
Key features
Battlefield 4 continues the modern warfare theme
Battlefield V is a return to World War II
Huge maps and large-scale battles
If you're looking for a great multiplayer shooter, these two are perfect choices to consider
Halo: The Master Chief Collection
| | |
| --- | --- |
| Release date: | 2014-11-11 |
| Genre: | Action & Shooter |
| Developer: | 343 Industries |
Behold: one of the greatest military science fiction franchises of all time!
If you're unfamiliar with the famous Halo series, The Master Chief Collection is a perfect entry point for any newcomers to this great saga.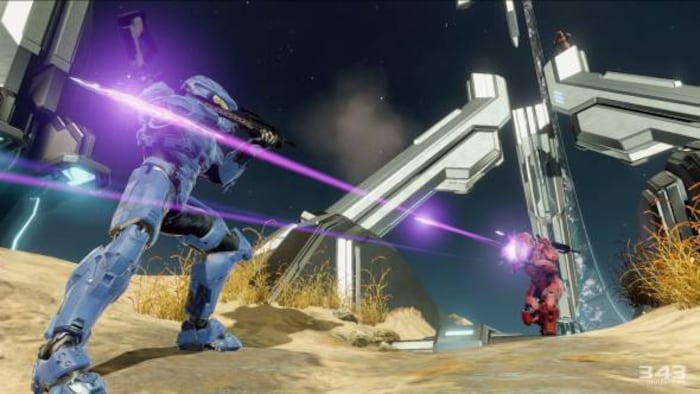 The package contains the following games: Halo: Combat Evolved Anniversary, Halo 2: Anniversary, Halo 3, Halo 3: ODST, Halo: Reach, and Halo 4. This means it covers the majority of the series and is a massive dose of first-person shooter fun, with vehicular combat thrown in the mix for a good measure.
Each of the games in the pack received visual upgrades. Halo 2 even got a major overhaul in this respect. If you're in for both excellent single-player campaigns and fun multiplayer, be sure to grab this package.
Key features
It contains the following titles: Halo: Combat Evolved Anniversary, Halo 2: Anniversary, Halo 3, Halo 3: ODST, Halo: Reach, and Halo 4
Each game has received a visual upgrade
It's an excellent collection of military science fiction first-person shooters
There's a bunch of other extras in it as well
Far Cry 5
| | |
| --- | --- |
| Release date: | 2018-03-27 |
| Genre: | Action & Shooter |
| Developer: | Ubisoft Montreal |
If you feel like taking on an evil cult, Far Cry 5 will surely scratch this itch.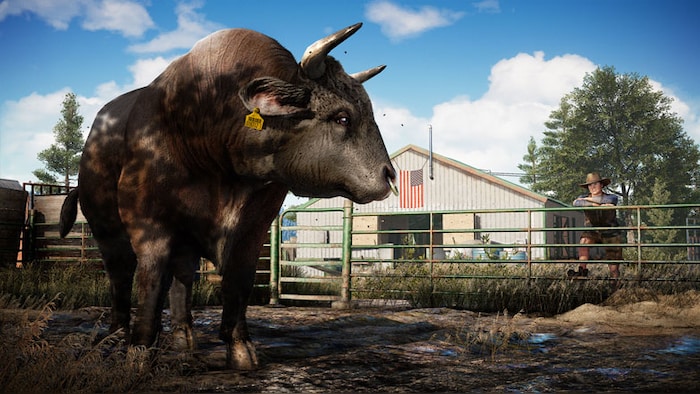 The game puts you in the shoes of a nameless, customizable sheriff's deputy who is a member of a task force sent to arrest Joseph Seed, a leader of a local doomsday cult. This arrest attempt leads to Seed's plan being set in motion and the fictional Hope County, Montana ends up embroiled in a violent war between the religious fanatics and the local resistance.
Far Cry 5 is an open-world first-person shooter where you complete various missions and explore the county in an attempt to stop Joseph Seed's evil plans. The game offers different endings, including a secret one. It also received a couple of DLCs, each with a different theme. A narrative sequel, Far Cry: New Dawn, has also been released.
Key features
You get to liberate the fictional Hope County from a religious cult
You can tame wild animals, recruit Guns for Hire, and even fish
Various extra DLCs have been released, featuring themes such as zombies, Mars, and the Vietnam War
Different endings in the main campaign
Halo Wars 2
| | |
| --- | --- |
| Release date: | 2017-02-21 |
| Genre: | Action & Shooter |
| Developer: | Creative Assembly |
The Halo series also boasts an excellent RTS spin-off, Halo Wars. The sequel to it is pretty much one of the best examples of this genre on consoles.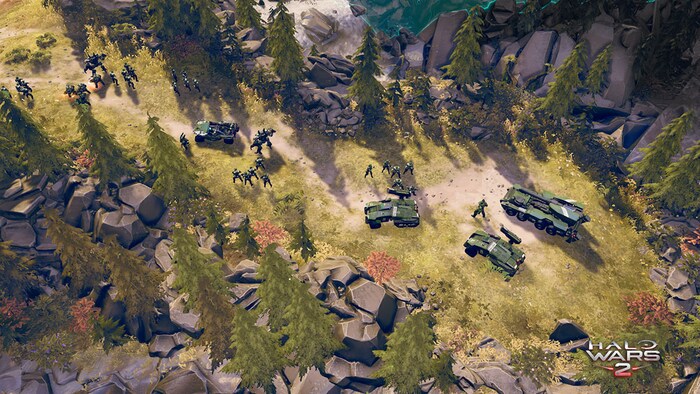 Halo Wars 2 is pretty traditional in its gameplay. You need to construct a base, produce units, explore the map, collect resources, expand your territory, and unleash your forces on the enemies. It's all based on a simple rock-paper-scissors mechanic where ground vehicles are good against infantry, infantry is great against aircraft, and flying units are effective against ground vehicles.
Aside from single-player campaigns, you can also play in the multiplayer mode, offering both competitive and cooperative options. Halo Wars 2 is a great real-time strategy, perfect especially for newcomers to the genre, as it features simple rules and a control scheme well-adjusted to consoles.
Key features
Simple, elegant real-time strategy gameplay
Various options in both the single-player and multiplayer modes
Great for those who want to try out the RTS genre
Two playable factions: the United Nations Space Command and the Banished
Watch Dogs 2
| | |
| --- | --- |
| Release date: | 2016-11-29 |
| Genre: | Adventure |
| Developer: | Ubisoft |
A game sort of like GTA, but with hacking and stealth thrown in the mix? This is what the Watch Dogs series is all about!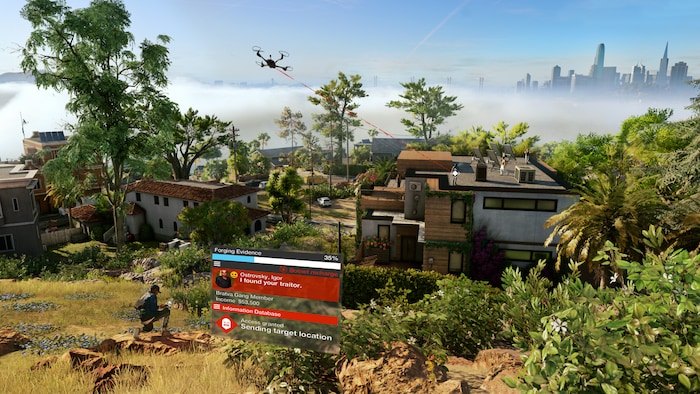 Set in a fictionalized take on the San Francisco Bay Area, Watch Dogs 2 puts you in the shoes of a young hacker named Marcus Holloway. Your task is to take down a surveillance system covertly used to harm citizens, called ctOS, and the company behind it, Blume. You won't be working alone, as a group of hackers called DedSec will help you out with your mission.
There's a lot of hacking, running around, driving, and shooting involved. It's an improvement over its underwhelming predecessor, even though it's not free from its flaws. If you like open-world games, be sure to give this one a shot.
Key features
Set in a fictitious version of the San Francisco Bay Area
It features an open world
Improved gameplay mechanics in comparison with the first Watch Dogs game
Lots of hacking
Star Wars Battlefront II
| | |
| --- | --- |
| Release date: | 2017-10-17 |
| Genre: | Adventure |
| Developer: | EA DICE |
A controversial sequel to the reboot of the classic Battlefront series, Battlefront II features more content than its predecessor. And yes, the microtransactions are gone.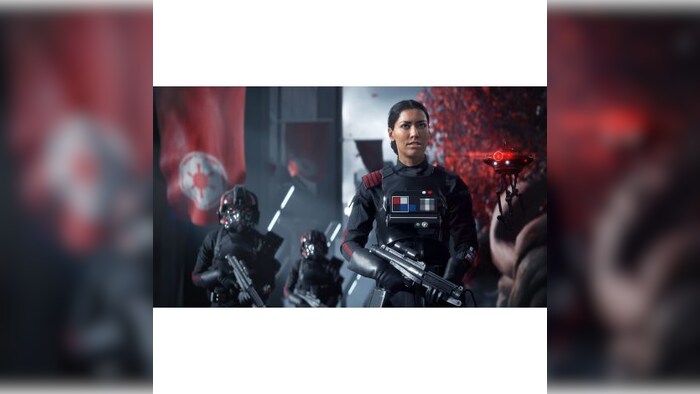 The single-player mode's central feature is the campaign, set between the events of Return of the Jedi and The Force Awakens. You play as Iden Versio, the commander of an Imperial special ops unit known as the Inferno Squad. She defects to the New Republic once the Galactic Empire turns on its citizens as part of Operation: Cinder.
Sadly, the single-player component isn't very good, however, the game is spot on when it comes to multiplayer. Class-based gameplay has returned and you are able to duke it out on numerous painstakingly recreated locations from the movies (Episodes I – IX).
Key features
A single-player campaign which puts you in the shoes of a commander of the Imperial Inferno Squad
Content from all nine Star Wars movies
Class-based gameplay
You can also play as the iconic heroes from the saga
Borderlands: The Handsome Collection
| | |
| --- | --- |
| Release date: | 2015-03-24 |
| Genre: | Adventure |
| Developer: | Gearbox Software |
This compilation is pretty much the best way to enjoy some of the gaming world's best blends of shooters and RPGs.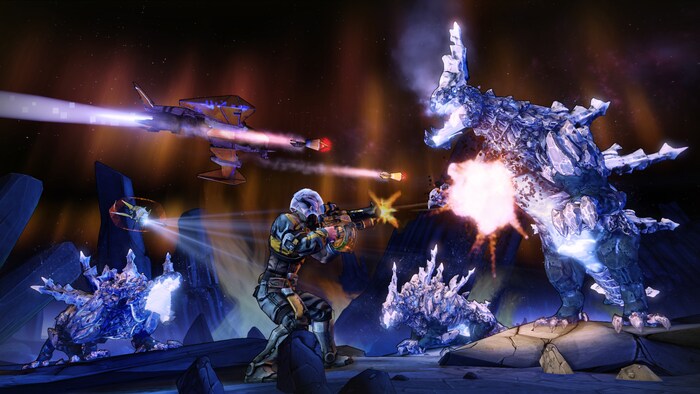 The package contains Borderlands 2, Borderlands: The Pre-Sequel, and their DLCs.  Following the events of the first Borderlands game, an individual named Handsome Jack takes control over the planet of Pandora. A new team of Vault Hunters is recruited in order to put an end to his rule and investigate the rumors of an even bigger Vault than the one in the first game. That's Borderlands 2.
Borderlands: The Pre-Sequel offers a new story (once again centered around the Jack character) and plenty of new additions to the gameplay, though not everything works perfectly here. Still, they're both great games to try out if you're looking for some more unusual first-person shooters with tons of personality.
Key features
Procedurally-generated loot
Unique visual style
Various new additions to the gameplay introduced in Borderlands: The Pre-Sequel
Several different Vault Hunters to play as
The Witcher 3: Wild Hunt
| | |
| --- | --- |
| Release date: | 2015-05-18 |
| Genre: | RPG |
| Developer: | CD PROJEKT RED |
We'll finish our list with one of the greatest action RPGs of all time. The final installment in the series so far, Wild Hunt is worth checking out even today.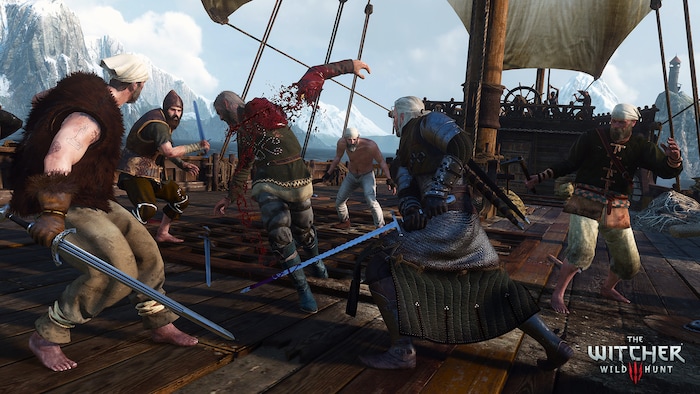 You once again play as the titular Witcher, Geralt, a monster hunter highly skilled in the arts of swordsmanship, magic, and alchemy. Your goal is to save his adoptive daughter, Ciri, from the titular Wild Hunt, a group of spectral warriors from a parallel dimension.
The game's open world is rich with all sorts of things to do, ranging from main and side quests to mini-games, such as the now-famous Gwent (also made into a stand-alone game) and horse racing. The GOTY edition comes with all the expansions and DLCs released so far.
Key features
You get to play as the renowned monster slayer, Geralt the Witcher
Complex combat system involving various weapons and alchemy
A rich, open world to explore and interact with
The GOTY edition features all the additional content released so far, including two major expansion packs