The Borderlands series has been with us since 2009, and since the core idea knocked it out of the park form the get-go, it didn't need to change in a substantial way. Instead, it iterated, delivering new Vault Hunters for the players to embody, bringing new affixes for gear, and creating new stories.
There are only a few Borderlands games, including a spin-off and one game that is in a way a big flashback halfway through the series, but they are well worth writing about, especially after the 2019 revival.
Borderlands
| | |
| --- | --- |
| Release: | 2009-10-26 |
| Genre: | Action & Shooter |
| Developer: | Gearbox Software |
Borderlands was a great idea executed better than anyone could have expected. It's a game about killing enemies and looting tonnes of firearms with procedurally generated stats.
Like in games such as Diablo or Titan Quest, looted equipment has RNG affixes adding special effects, bonuses and penalties to the base-line items, and you get more loot than you could use…unless you play with friends.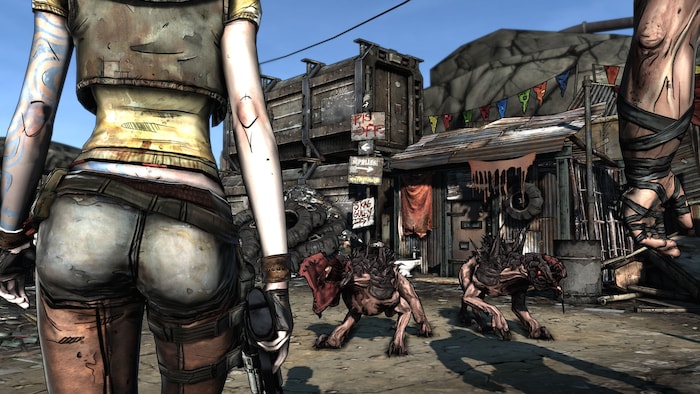 Borderlands truly shined in multiplayer, a co-op for up to four players including the host, or two players in split-screen. There are four (one per co-op player) characters/classes to pick, each with unique special abilities and progression trees. The game's story revolves around looking for a fabled Vault holding untold riches, and takes place on a somewhat Mad Max-ish planet of Pandora.
Key features
Millions of different gun statblocks
Interesting, aesthetic
Four classes/characters to pick from
There's a remastered version available for PlayStation 4, Xbox One, and Nintendo Switch
Borderlands 2
| | |
| --- | --- |
| Release: | 2012-09-20 |
| Genre: | Action & Shooter |
| Developer: | Gearbox Software |
Borderlands 2 improved on its predecessor in many substantial ways, including the more pronounced story.
There's a new group of Vault Hunters, and their goal is to get to a new Vault before a man known as Handsome Jack, BL2's protagonist, does it first and solidifies his tyrannical grasp on the planet. Borderlands 2 is larger, more intense, and more oddball than it's predecessor.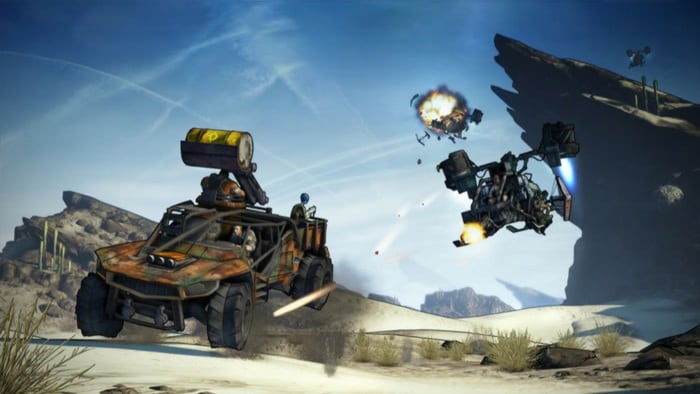 Borderlands 2 includes some useful features, such as the ability to trade with other players while playing in co-op, because that shotgun you have no use for might be just right for your co-player. There was also a lot of post-launch content support through several DLCs, which added things like new big missions, new weapons, and storylines separate from the main game.
Key features
The story takes places five years after the events of the first game
New characters and classes making their way to Pandoran vaults
Two season passes worth of new stories and, more importantly, new weapons
Easy weapon trading between co-players
Borderlands: The Pre-Sequel
| | |
| --- | --- |
| Release: | 2014-10-14 |
| Genre: | Action & Shooter |
| Developer: | 2K Australia |
Borderlands: The Pre-Sequel focuses on the story of Handsome Jack back when he was just a Hyperion corporation employee.
The game shows how Jack came to become a power that he was in BL2. The new group of Vault Hunters you get to play as are returning characters you know as NPCs and bosses from Borderlands 1 and 2, which is cool way of fleshing out their backstories.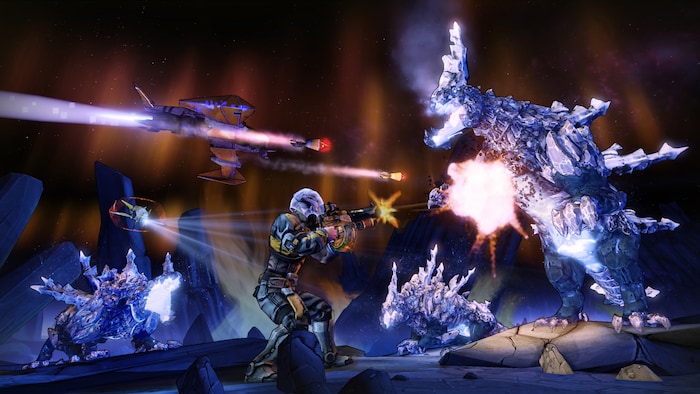 There are some new mechanics and elements, some of which make for cool sequences, such as low-gravity areas. There are also ice-based weaponry, laser guns, and multipurpose Oz kits. The latter not only provide oxygen, but also enable devastating slam attacks. It's a cool, more focused, entry in the series, and it's going to be especially interesting if you liked Handsome Jack in Borderlands 2.
Key features
The Pre-Sequel's group of Vault Hunters are characters you already know
Follows Handsome Jack's rise to power
Introduces a few new mechanics, like cryoweapons and low-gravity zones
Two high difficulkty levels to unlock
Tales from the Borderlands
| | |
| --- | --- |
| Release: | 2014-11-25 |
| Genre: | Adventure |
| Developer: | Telltale Games |
Tales from the Borderlands is the odd one out in the series, since it's not a first-person perspective looter shooter.
True to Telltale Tales' style, Tales… is a graphic adventure, taking you from one scene to another in a great adventure through the world you know from three games already. The story follows two people, Rhys, a Hyperion employee, and Fiona, a con-artist.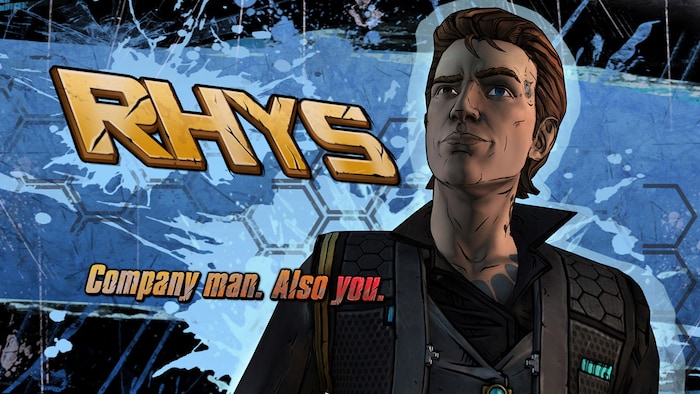 The characters have different abilities: Rhys' cybereye can scan the areas, while Fiona is equipped with a weapon which can become elementally charged. There are also typical Telltale quick-time events (including a spectacular, cheesy sequence), and dialogue choices you can make for the characters which will have consequences playing out over the game's 5 episodes.
Key features
Telltale Games' formula works really well with Borderlands' world
Two cool protagonists
Plenty of quick-time events
Takes place after Borderlands 2
Borderlands 3
| | |
| --- | --- |
| Release: | 2020-04 |
| Genre: | Action RPG |
| Developer: | Gearbox Software |
Launched after several years of relative radio silence about the license, Borderlands 3 came in September 2019, loaded with a ton of stuff to collect and a lot of places to visit.
BL3 leave the series' iconic playstyle intact, but, as tradition dictates, presented a new set of Vault Hunters, including a robotic beastmaster and a Siren with spirit arms. Each gets up to three unique abilities, too!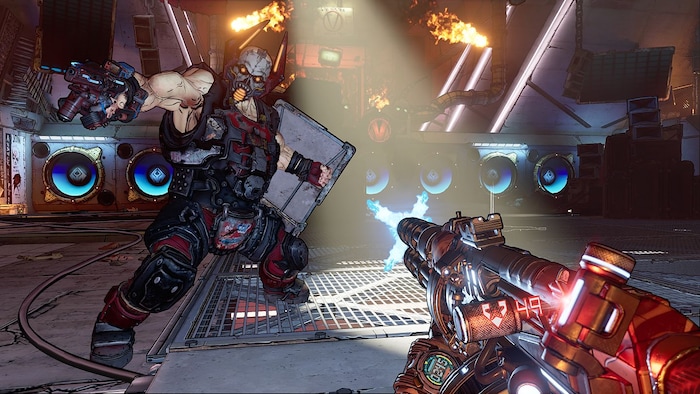 BL3 starts on Pandora, but quickly enough players get a spaceship which can carry them to other planets where Vaults are suspected to be. It also serves as your base, where you can browse guns, get new missions, and manage upgrades. There are also some mobility improvements, like sliding or smooth wall climbing. Oh, and you get to unlock some cosmetic stuff just by playing the game.
Key features
You get to visit more planets than just Pandora
A cool spaceship base
New interesting Vault Hunters
Features Twitch integrations
Shoot'n'loot
That's it for the list of Borderlands games. There are two collection-editions, which might be of interest to you. There's Borderlands: The Handsome Collection which includes Borderlands 2 and the Pre-Sequel, and updates them so that they can work on PlayStation 4 and Xbox One.
There's also Borderlands Legendary Collection launched for Nintendo Switch, and containing BL1, BL2, and the Pre-Sequel. As a result you can enjoy the worlds of Borderlands on all key modern platforms.