People either love or hate the simulation genre. Some players enjoy the possibility of driving real vehicles in real-world conditions, while others criticize such titles for the very same reason, as they find driving simulator games to be just a poor man's copy of reality.
Today we'll try to prove that car driving games can be addictive and no less fun than arcade-style productions.
Check out some of the best car driving games on the list down below
| | Name | Released | Developer | Discount |
| --- | --- | --- | --- | --- |
| | Race Injection | 2011-11-18 | SimBin Studios AB | 74% |
| | DiRT Rally | 2015-12-07 | Feral Interactive (Linux) | 94% |
| | Project CARS 2 | 2017-09-22 | Slightly Mad Studios | 44% |
| | rFactor 2 | 2013-03-28 | Studio 397 | 91% |
| | Spintires: MudRunner | 2017-10-31 | Saber Interactive | 77% |
| | Assetto Corsa Competizione | 2018-09-12 | Kunos Simulazioni | 76% |
| | Spintires: MudRunner | 2017-10-31 | Saber Interactive | 77% |
| | DiRT Rally 2.0 | 2019-02-26 | Codemasters | 72% |
| | BeamNG.drive | 2015-05-29 | BeamNG | |
| | Euro Truck Simulator 2 | 2013-01-16 | SCS Software | 34% |
| | Euro Truck Simulator 2 |Complete Edition | 2012-10-19 | SCS Software | |
| | Driver: San Francisco | 2011-09-01 | Ubisoft | |
| | Assetto Corsa | 2014-12-19 | Kunos Simulazioni | 80% |
| | Forza Motorsport 7 | 2017-10-03 | Turn 10 Studios | 17% |
| | Spintires | 2014-06-12 | Oovee® Game Studios | 67% |
RACE Injection
| | |
| --- | --- |
| Release date: | 2011-11-18 |
| Developer: | SimBin Studios AB |
Behold: the final installment in a well-received racing sim series. RACE Injection completes the saga and packs tons of content that should make any hardcore simulator happy.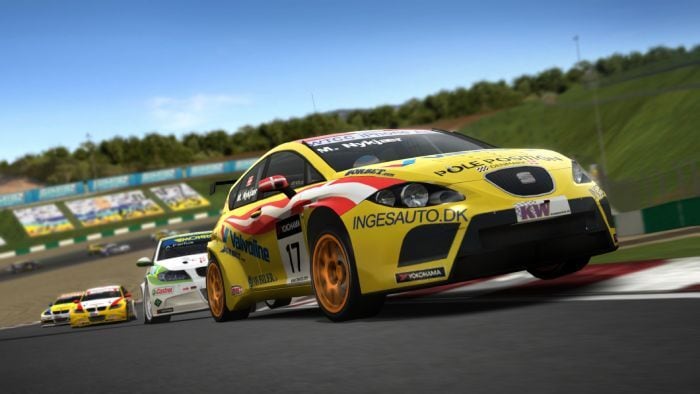 The developer boasts that the complete RACE series now packs thirty eight cars in thirteen classes and over thirty one tracks all over the world. Injection itself introduced twenty three new cars and nine new tracks.
The game features various real-life championships, accurate regulations included. You can race against up to 25 bots or human players in multiplayer. Ghost racing is also possible. Will you beat your own records? Will you beat the records of your friends and other fans of the series? Pick RACE Injection up to find out! It's not the youngest or prettiest game on this list, but it's fun nevertheless and you can get it on the cheap these days.
Key features
It's essentially a complete RACE series
Over thirty eight car models to choose from
Over thirty real-world tracks to race on
Various single-player and multiplayer options available
Euro Truck Simulator 2
| | |
| --- | --- |
| Release date: | 2013-01-16 |
| Developer: | SCS Software |
Even if for some reason you were unable to make your trucker life dream come true, video games come to the rescue. Euro Truck Simulator 2, a sequel to an acclaimed truck sim from SCS Software, took the gaming world by storm, offering an unparalleled experience that is both authentic and very accessible.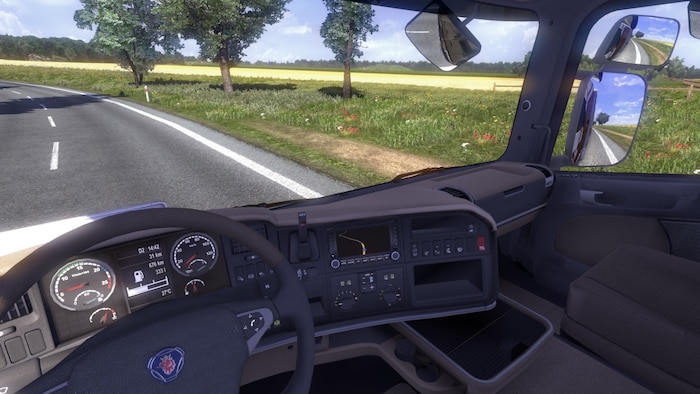 Euro Truck Simulator 2 lets you create your own player character and truck company, as well as choose the city where your headquarters will be located. Initially, you'll only be able to take up various quick jobs as a hired driver. Your task: deliver the goods within a certain timeframe to a designated place, as undamaged as possible. These jobs will help you pay the bills and lay the groundwork for your own trucker empire.
With enough money you'll get to buy your own trucks, build up a massive fleet and hire AI-controlled drivers to help you out. Each successful job also grants you more XP to level your driver up and gain access to new types of tasks and so on. Euro Truck Simulator 2 is an open-world game where you explore a condensed version of the continent. While you won't be able to see every place recreated to the tiniest little detail, it's still a satisfactory virtual realm that gives you a very good idea of what trucker life is.
If you want something different, pick up American Truck Simulator, also an amazing game that'll let you explore the land of freedom in your trusty rig.
Key features
You can explore a virtual version of Europe, even if simplified and condensed
Plenty of stuff to do: quick jobs and building your own trucker empire
You can freely finetune and customize your trucks, as well as build an entire fleet of these
Various DLCs that expand the game world and add tons of new content
iRacing
| | |
| --- | --- |
| Release date: | 2008-08-26 |
| Developer: | iRacing.com Motorsport Simulations |
If you're looking for an ultra realistic, painstaking recreation of real-world racing experience, iRacing is most likely your best bet. Yeah, it's subscription-based, it's extremely complex, but it's also very, very rewarding.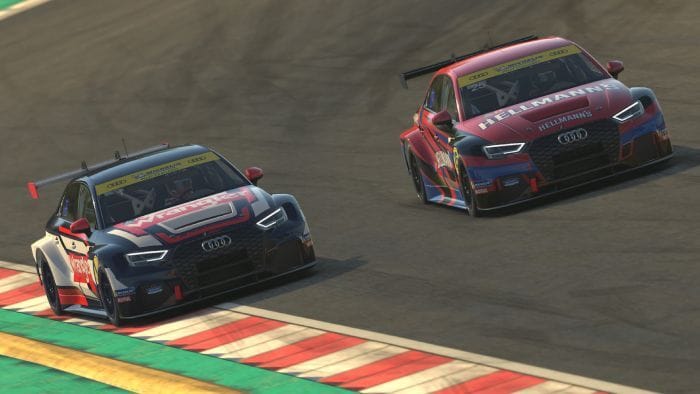 That's right: the developers have focused on mimicking real-life racing as closely as possible. If the administrators or the creators of a custom session don't specify otherwise, you won't be even able to change the view, you'll be stuck in the cockpit! This is so much different from other racing sims, such as Gran Turismo or Assetto Corsa.
You can also expect a day-night cycle, temperature variations and other stuff that have an impact on the on-screen events and track conditions. If you have a racing wheel, good for you: you can use traditional devices like gamepads or keyboards, but the wheel is something that'll make the whole experience super authentic and unforgettable. You can also use a VR set here.
All things considered, if you're looking for a really hardcore racing sim, you should totally give iRacing a shot. Keep in mind that it's definitely not for everyone, though.
Key features
A painstaking recreation of real-world racing events and experience
Four disciplines available: road racing, oval track racing, dirt road (which features rallycross and trophy truck races), and dirt oval
Hardcore approach to realism
A very rewarding multiplayer experience
rFactor 2
| | |
| --- | --- |
| Release date: | 2013-03-28 |
| Developer: | Studio 397 |
Here's another hardcore racing sim. So hardcore that it's in fact used by professional racing teams to train drivers and in race car development.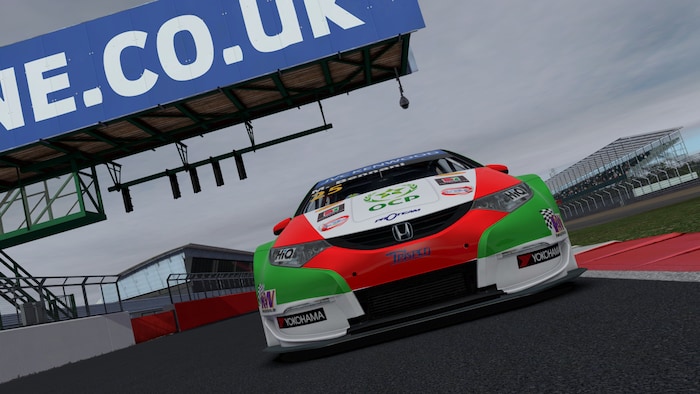 Rfactor 2 is where you can expect a very accurate simulation of all sorts of multi-wheelers, including four and six-wheeled vehicles from all eras. This is coupled with a highly advanced recreation of vehicle dynamics, which is why this game is so revered by the professionals. 
All in all, it's a complete package for those seeking incredible realism and attention to details. You can play rFactor 2 with human and AI-controlled players, with the option to mix the two. If you're looking for a fantastically accurate racing sim, checking out rFactor 2 should be your top priority.
Key features
Super advanced physics
It's the pinnacle of racing realism
You can compete with over one hundred AI opponents
Extensive mod support
DiRT Rally 2.0
| | |
| --- | --- |
| Release date: | 2019-02-26 |
| Developer: | Codemasters |
If you love rallying and rallycross competitions, this game will totally blow you away. It's gorgeous, it's super fun to play, it's very realistic, to the point of being really, really hardcore. Ladies and gentlemen, this is DiRT Rally 2.0!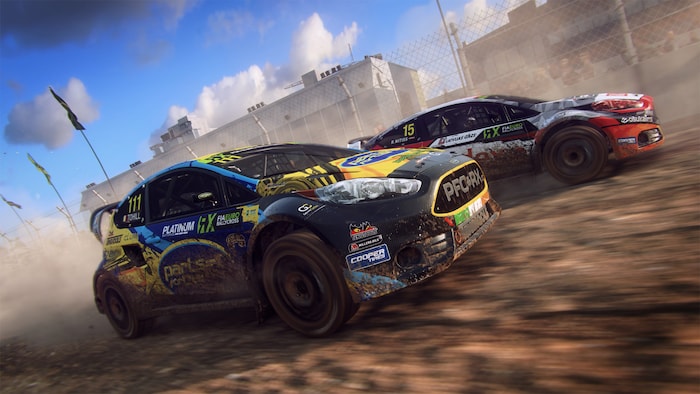 And by hardcore, we mean punishing, too. Take weather, for example. If it's bad, it has an impact on your visibility and driving. Have many cars pass over a stage and you can expect the surface of the track to get much worse. Damage the car too much and you may not even be able to finish the race, not to mention the fact that whatever bad stuff happened to your vehicle will be carried over from one event to another.
All this takes a lot of skill and focus, you won't succeed without these. You can also manage a team of engineers responsible for looking after your car, as well as make some setup choices that will have an impact on the gameplay and your performance on the track. DiRT Rally 2.0 is a fantastic game. If you love rallying and rallycross, you probably won't get a better and more fun game than this one.
Key features
A very high degree of realism
Gorgeous visuals
Stages located across various countries: the United States, Poland, Spain, New Zealand, Argentina, and Australia (as well as some other places)
Fifty cars to choose from, including some historic models
Assetto Corsa Competizione
| | |
| --- | --- |
| Release date: | 2018-09-12 |
| Developer: | Kunos Simulazioni |
You don't need to dig too much to find some really interesting car simulators. If racing on real-world circuits with the use of licensed GT cars is your cup of tea, you can't go wrong with Assetto Corsa.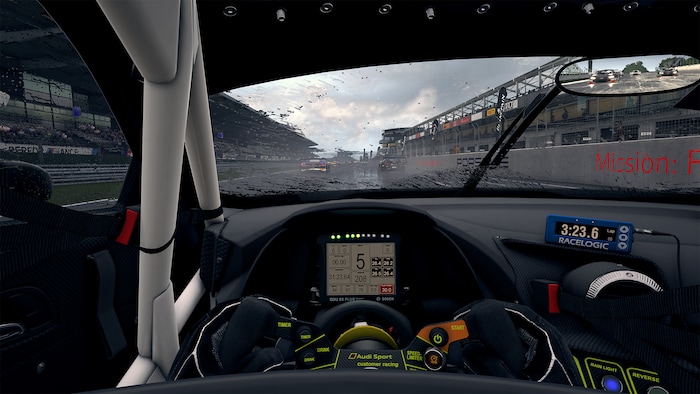 The game allows players to experience the life of a GT driver and enjoy the thrills of a life-like race. It focuses on the real GT series, so fans of the motorsport world will easily note numerous familiar elements, such as authentic circuits or cars. The most important thing, however, is how the game's physics work.
The developers did their best to simulate the real-world environment. Using an advanced sophisticated mathematical model, they were able to recreate things like tire grip and aerodynamic impact, making the whole simulation surprisingly accurate, especially when compared to other racing games.
Key features
Officially licensed simulation of the 2018 and 2019 Blancpain GT Series
Amazing visuals and believable game physics, with realistic weather conditions, to boot
Dozens of GT cars to try out
You can of course compete with other players in the multiplayer mode
Forza Motorsport 7
| | |
| --- | --- |
| Release date: | 2017-10-03 |
| Developer: | Turn10 Studios |
While it's not as much of a hardcore simulation experience as the Assetto Corsa game mentioned above is, it's still an interesting title to try, especially if you're new to the simulation genre and would like to try something easier and more accessible first.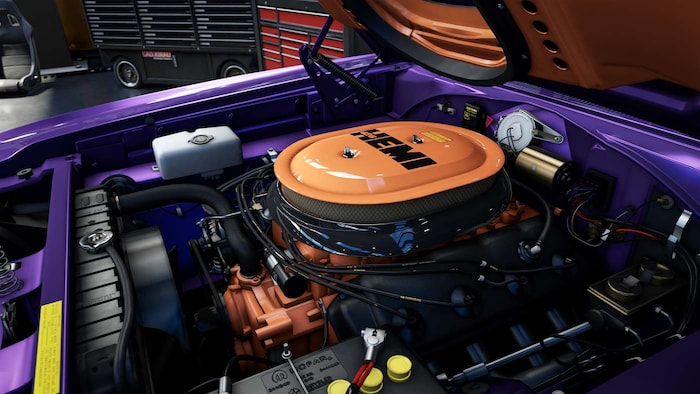 When it comes to a realistic racing simulation experience, Forza Motorsport 7 is somewhat accurate, but the developers clearly aimed to make their game more appealing to a wider audience, instead of just the most dedicated drivers. As a result, some simulation elements were simplified to improve gameplay and flatten the learning curve.
The game's most notable features are its outstanding visuals, as well as a sheer number of playable vehicles. There are hundreds of cars to choose from, and each one handles differently, requiring you to learn how it behaves on the track and what it's capable of. Figuring out how to drive each car in the most efficient way can be a goal in itself.
Key features
An accessible, semi-simulation experience – perfect for those who are new to the racing simulation genre
Hundreds of real-world cars to drive
Lots of customization options, including tuning your cars
Improved force feedback when you play the game using a racing wheel
Richard Burns Rally
| | |
| --- | --- |
| Release date: | 2004-07-09 |
| Developer: | Warthog Games |
It's one of the classics from the Collin McRae Rally 2.0 era. While CMR sacrificed certain simulation elements to make the gameplay more accessible to a casual player, Richard Burns Rally took an entirely different route.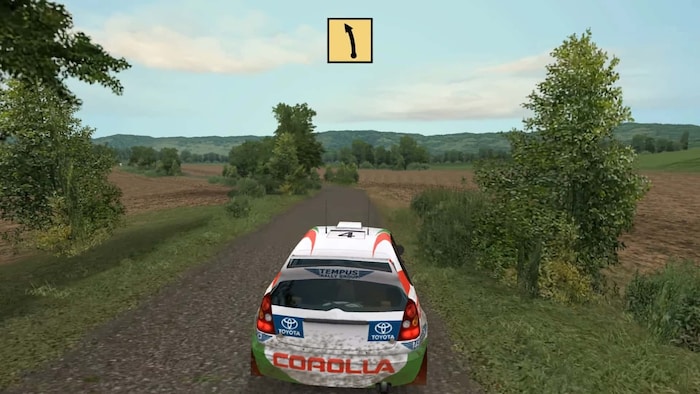 If you ever wondered if a driving simulator can be too realistic, you probably didn't have the opportunity to play this good, old, and maybe a bit forgotten gem from 2004. The development team wasn't afraid of creating a difficult game that only the most experienced drivers would be able to fully understand and enjoy, and maybe that's why this title was largely overshadowed by its more casual competitor, the Colin McRae series.
Nevertheless, if you are looking for a demanding simulator that won't hold your hand, this game is a definite must-play. Believe it or not, it's still one of the best car simulation games, even today.
Key features
Focused on classic and modern WRC rallying
Realistic physics engine that allows for a very accurate simulation
Extremely difficult – recommended only for the most dedicated players and professionals
Active community and lots of mods that keep the game fresh and alive
MudRunner
| | |
| --- | --- |
| Release date: | 2017-10-31 |
| Developer: | Saber Interactive |
If you're looking for a good vehicle simulation, but not necessarily a racing one, then you could take a look at Mudrunner – a game about driving heavy-duty trucks in a difficult, muddy environment.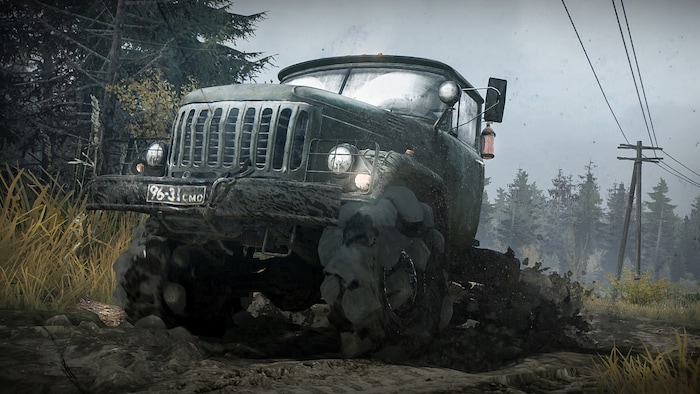 Mudrunner lets players drive a selection of heavy-duty trucks in order to perform seemingly simple tasks, such as transporting cargo from point A to point B. While it may sound easy at first, you will quickly learn that the terrain works against you. Deceitful swamps and thick mud will immediately start swallowing your vehicle if you're not careful, and this will force you to call for other vehicles to come to the rescue.
Figuring out how not to get stuck is part of the fun, and it's even better once you realize that the terrain gets deformed under your vehicle's weight. Don't be too cocky: even the roads you think you know well can easily surprise you at some point.
Key features
Focused on driving heavy-duty trucks and vehicles
Accurate physics simulation
Terrain deformation that may become the source of some surprises and unexpected situations
Multiplayer co-op for up to four players
BeamNG.drive
| | |
| --- | --- |
| Release date: | 2015-05-29 |
| Developer: | BeamNG |
For the final game on the list, we've got something special, a true sandbox experience for those who love not only accurate physics in their games but also open-ended gameplay where you can do whatever you want.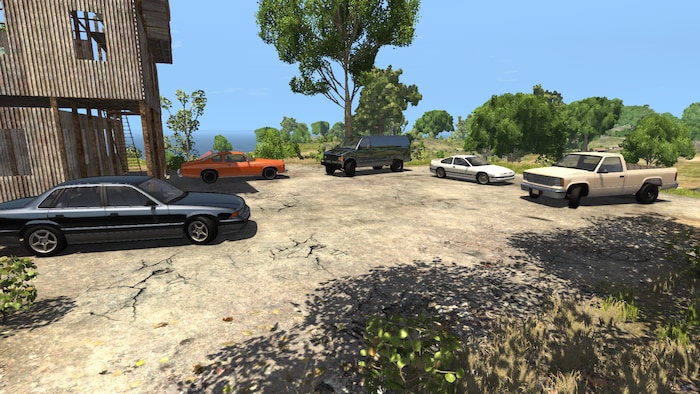 BeamNG is mainly about exploring the possibilities it gives and enjoying one of the most advanced vehicle simulations out there. You are free to choose any of the available vehicles and either start a free-play adventure with no particular goal in mind or complete certain scenarios and challenges. The game's advanced physics simulation isn't limited only to how the vehicle behaves on the road. The game's realistic collision systems plays an important role here.
It can be a pain at times because your car's suspension can be damaged by even seemingly harmless bumps and off-roading, but it's surely something a fan of realistic simulators will appreciate. It's also worth mentioning that the game is mod-friendly, which means that once you get bored with the core content, you can always download new cars and maps to try.
Key features
The ultimate sandbox vehicle simulation experience
Accurate physics with collisions and vehicle deformations
Slow-motion and replay – perform custom crash tests and analyze the results
An active modding community that provides a lot of additional content to play with
And this concludes our list of the best car simulators on the market. Some are perfect if you're looking for a serious racing challenge, others just offer a fun, open-ended experience without the whole competition thing. Either way, if you're looking for games that'll be perfect for your crash tests minus the whole life-threatening thing, each of the games above should totally be right up your alley.