Playing the best video games doesn't have to make you broke. While the latest titles are often overpriced, it's not hard to find something cool for a lower price. Even on Xbox One!
Digital bestsellers get cheaper fast! And there are more and more cheap indie games on the marketplace to engage you for many hours of addictive gameplay. If you are looking for a completely new title for a lower price, it is best to wait until it appears on various sales and buy it cheaper. And in the meantime, you can enjoy the best inexpensive Xbox One video games for under 20 dollars! At this price, you will find titles that are a must-have. If you have not played any of them yet – welcome! On this list, you will discover everything your gaming heart and wallet crave.
List of the Best Cheap Xbox One Games
Sea of Thieves
| | |
| --- | --- |
| Release: | 2018-03-20 |
| Genre: | Adventure |
| Developer: | Rare |
Leave everything for the charms of pirate life! Join the adventurous MMO gameplay in Sea of Thieves. Develop your reputation and take part in sea battles that people will tell tales about for centuries.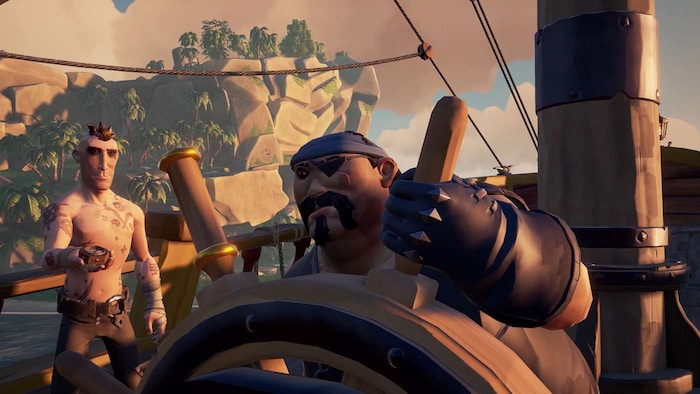 Do you dream of your own ship? Or fancy an adventure with Captain Jack Sparrow himself? These are just a few fantastic features you'll find in this thrilling gameplay! Create a team or become a lone sea wolf. Explore, hunt for treasures, and discover all secrets of this unique open world. It's a game where everyone can become who they want and do what they desire!
Key features
Become a pirate and lead your adventure as you want
Explore and discover faraway lands
Join the crew and fight in spectacular sea battles
Play story campaigns and experience epic adventures
Gears 5
| | |
| --- | --- |
| Release: | 2019-09-10 |
| Genre: | Action |
| Developer: | The Coalition |
It is the fifth installment in the famous Gears of War series, released in 2019 for PC and Xbox One. Watch the rest of Kait Diaz's story to discover her origins and place in this thrilling plot.
Explore various biomes and solve the mystery of the Locust to unravel the essence of your fears and find your place in the universe. Gears 5 is legendary combat, with a whole arsenal of epic weapons and a captivating tale. Engage in the campaign and learn the story or jump straight to exciting multiplayer games. Wanna more? Try yourself at designing maps and invite other players to play together!
Key features
Play as Kait Diaz and set off on a journey through the distant planet of Sera
Discover the mystery of the Locusts' origins
Use new weapons and take part in dynamic boss battles
Play a solo campaign or have fun in PvE and PvP multiplayer
Assassin's Creed Origins
| | |
| --- | --- |
| Release: | 2017-10-27 |
| Genre: | RPG |
| Developer: | Ubisoft Montreal |
Egypt is the land of many extraordinary stories – here is one of them. Witness the rise of the Assassin Brotherhood and discover the foundations of its ancient conflict with the Templar Order.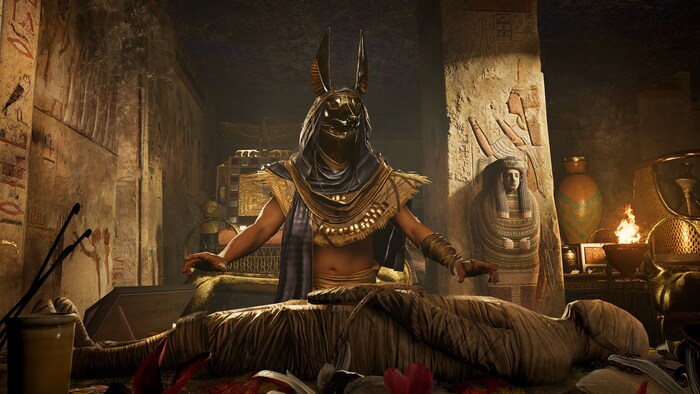 Welcome to the open world of Ancient Egypt! It is the beginning of the story and the origin of your legend in the most epic storyline ever. Explore vast locations, complete missions, make decisions and use the entire arsenal of Assassin skills! Get ready for a new combat system, fantastic views, and immersive tasks. This game is the essence of the best in the Assassin's Creed franchise.
Key features
Witness the very beginning of the conflict between Assassins and Templars
Set off on a journey through the most remarkable locations of Ancient Egypt
Complete quests and become part of the legend
Sneak, shoot a bow and eliminate enemies
The Witcher 3: Wild Hunt - Game of the Year Edition
| | |
| --- | --- |
| Release: | 2015-05-18 |
| Genre: | RPG |
| Developer: | CD PROJEKT RED |
Enjoy 150 hours of addictive gameplay in the most extensive version of The Witcher 3 – Game of the Year Edition. Play the game plus two DLCs that will show you the full story of Geralt of Rivia's adventures.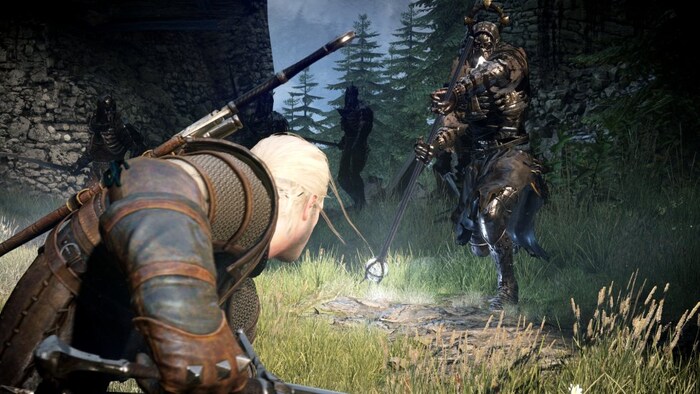 Go on the most unpredictable journey through the non-linear storyline in the legend of the fearless monster slayer. Get involved in political intrigues, brutal combat, and mythical plots of supernatural creatures. Use magic and a sword and make decisions that will affect everything. And all this in a vibrant open world, implanted in the captivating Slavic fantasy reality.
Key features
Play as the legendary Geralt of Rivia
Discover an extensive storyline and follow it however you want
Explore an open world of ancient legends and mysteries
Develop your skills and fight mighty beasts
The Elder Scrolls V: Skyrim
| | |
| --- | --- |
| Release: | 2016-10-27 |
| Genre: | Strategy |
| Developer: | Bethesda Game Studios |
Play the game that set a new level of epicness in the RPG category! Go to Tamriel and become a legend as one of the forgotten and most dangerous warriors – the Dragonborn.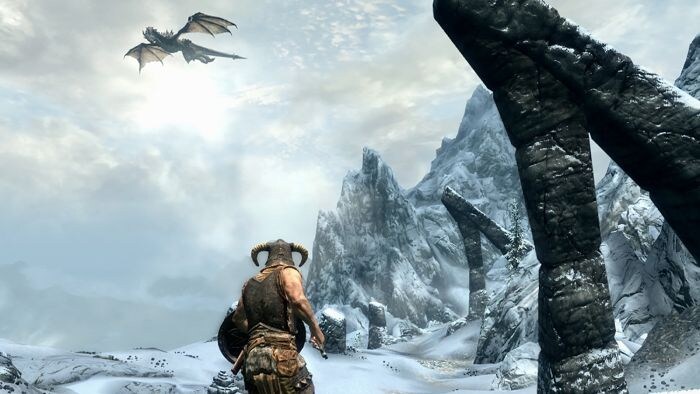 When dragons reappear in the sky, you are the one who will begin the most challenging adventure ever. Discover a world that has a life of its own and become a part of it for hours of addictive gameplay. Explore, complete missions, and gain experience to become more and more powerful. Or explore the farthest corners of this vast world and encounter charming characters whose fate will be linked to your legend forever.
Key features
Play the most popular installment in the award-winning The Elder Scrolls series
Discover an extensive fantasy world and become part of it
Get carried away by an epic storyline
Explore and enjoy the endless world of possibilities
A Way Out
| | |
| --- | --- |
| Release: | 2018-03-23 |
| Genre: | Adventure |
| Developer: | Hazelight Studios |
Leo and Vincent have never been friends. But when the opportunity presents itself, they decide to flee the prison. It is a cooperative action video game where you and your friend will experience the adventure of your life!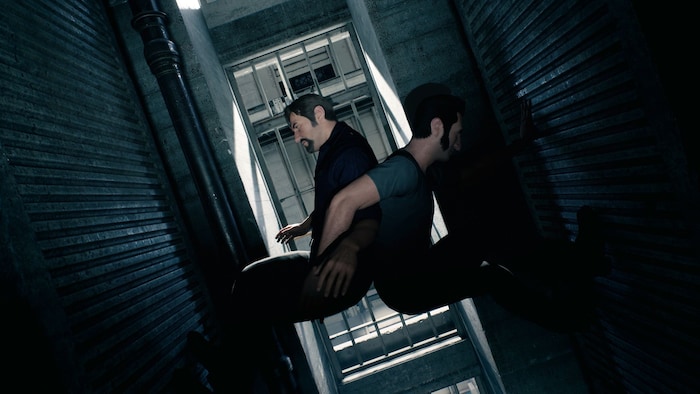 Play as one of two completely different protagonists and invite another player to experience the thrilling campaign about breaking out of prison. It is a challenging project, but your unique talents and cooperation can ensure your success! Go on a journey, take part in car chases, and do whatever it takes to achieve your goal.
Key features
Play an addictive cooperative action game
Play as one of the two unique heroes and develop your skills
Fight, drive, and escape the law
Purchase one copy of the game and give your friend a free version for a shared experience
The Sims 4
| | |
| --- | --- |
| Release: | 2014-09-04 |
| Genre: | Simulation |
| Developer: | Maxis |
Create a family of charming Sims and complete a scenario you would not dare to put into practice in real life! This simulator by Maxis makes everything possible – you are limited only by your imagination!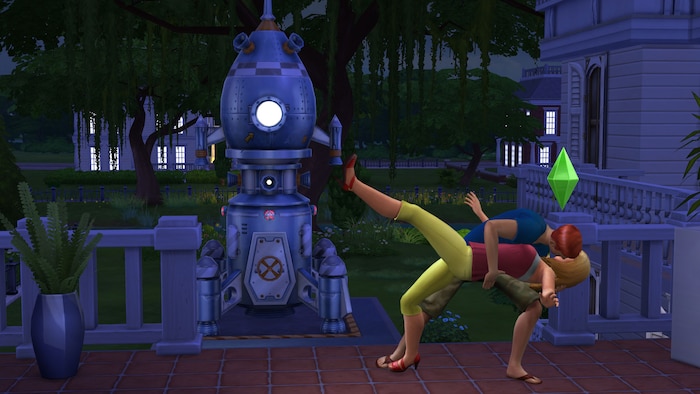 Design the heroes, build a perfect house, arrange a party and have fun with your neighbors. Fulfill your Sims' desires and aspirations, and you will soon witness their progress in your chosen direction. Or go crazy! Play an entirely unbelievable scenario in one of the DLCs and expand your gameplay with extra hours of the best fun.
Key features
Design a Sim family and create them a place to live
Decide on their development and activities
Connect with other Sims and become part of the community
Play as you like and enjoy your freedom
PUBG: Battlegrounds
| | |
| --- | --- |
| Release: | 2017-12-20 |
| Genre: | Battle royale |
| Developer: | PUBG Studios |
Join the free-to-play Battle Royale gameplay and enjoy the brutal combat in one of the most exciting first-person shooters ever! Do whatever you can to survive until there is only one left.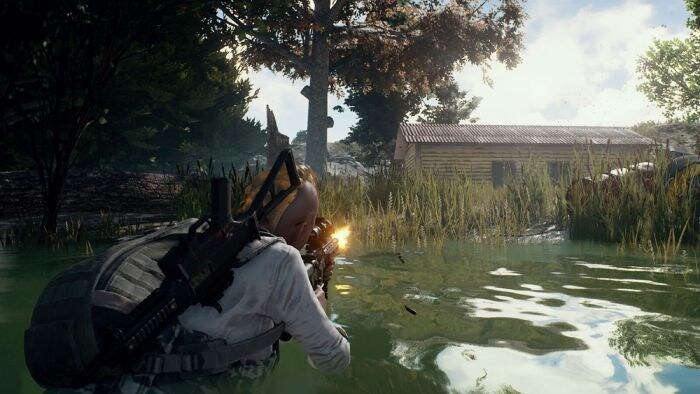 Land on the map and eliminate the rest of the players to win the match. Sneak, collect items, upgrade your equipment and kill enemies by surprise. Drive abandoned vehicles, find the best spots and cooperate in team matches. It is an addictive multiplayer game where you will lose yourself completely in the fight for survival.
Key features
Play free-to-play FPS Battle Royale
Explore and eliminate other players before the map area becomes smaller
Sneak and get better and better equipment
Kill everyone or take part in team battles
Tom Clancy's Rainbow Six Siege
| | |
| --- | --- |
| Release: | 2015-12-01 |
| Genre: | Action |
| Developer: | Ubisoft Montreal |
Are you into cooperative PvP combat in multiplayer action games? We've got something for you – a game where the players will infiltrate and try to defeat a dangerous terrorist unit.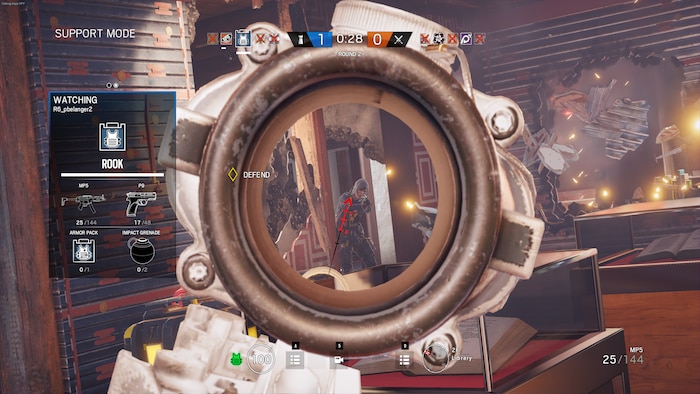 Play as the attacker or defender and join the battle for domination! Build fortifications and trap your opponent or attack by surprise and eliminate everyone. Get ready for great gadgets, close cooperation, and excitement that you will not find in any other shooter!
Key features
Play as attacker or defender
Play matches on maps from all over the world
Plan a strategy and cooperate with the team
Play the campaign solo or fight in PvP multiplayer
Watch Dogs 2
| | |
| --- | --- |
| Release: | 2016-11-29 |
| Genre: | Adventure |
| Developer: | Ubisoft |
The life of a hacker is not only responsibilities but also having fun. Travel to San Francisco and play as Marcus Holloway – a man whose goal is to fight the Central Operating System that governs the entire city.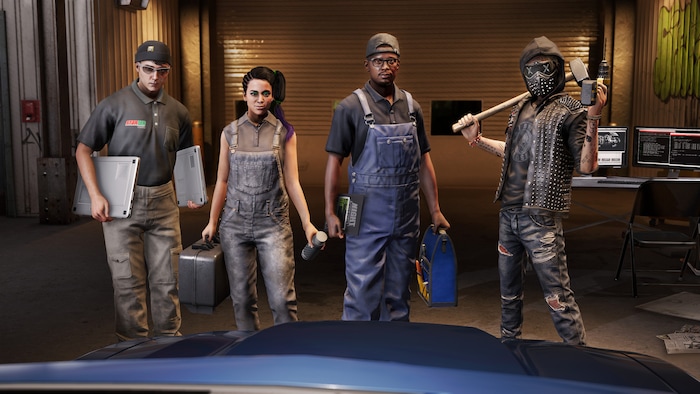 Join the hacking group and fight the system! In this action game, you will become the chaos and destroy all of San Francisco's control software. Use gadgets, explore, complete various missions, and have fun! Fancy a solo campaign? Here you are! Or maybe a game with friends? Be sure to check out the PvP and PvE modes.
Key features
Play as a hacker and join the battle against the Central Operating System
Use the best gadgets and plan your hacking missions
Explore the city and enjoy various activities
Play solo or in multiplayer for up to four players
It is the complete list of the best Xbox One titles you can get at the low price to enjoy in 2022. We live in times when you don't have to overpay to enjoy the richest content of good video games. Many titles hide in promo offers and sales of many proven gaming platforms. So you can safely save that 20 dollars a month and enjoy the best gameplay for the lowest price!