Car enthusiasts have always argued about the best brand and model, music lovers are divided into those who love vinyl and those who listen to digital music. It's similar in the gaming world, where the PC vs console battle has been going on for years.
However, nowadays, when it is possible to stream games on any device, and many games offer cross-platform entertainment, is it worth arguing? NO! Each platform has its pros and cons, and its choice depends heavily on the preferences and convenience of users, but also on… favourite titles.
Is PC gaming better than console, or maybe the other way around? Which platform do YOU prefer? Or perhaps you would like to start playing, but you don't know what to choose? Read on and get to know what is the difference between PC gaming vs console gaming. Let's find the best platform for you together!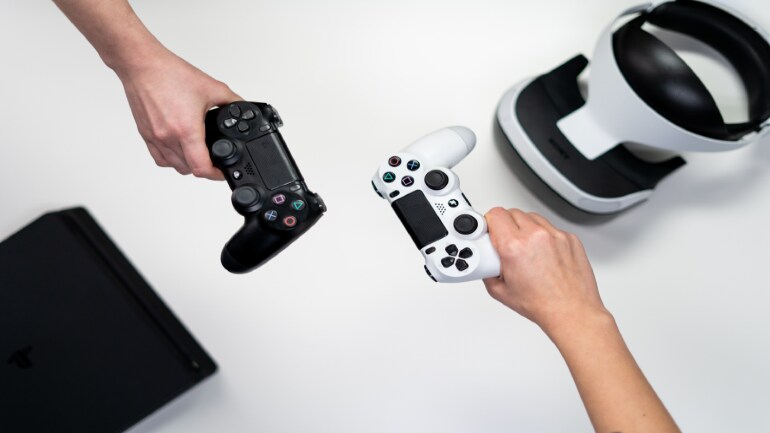 I. Console Gaming
Best console exclusive games
First, let's have a look at the consoles. Equipment that has been on the market since the 70s and is almost a metaphor for gaming. Well, consoles were made for just that, and they've handled it very well for years. There were many companies that produced consoles and games over the years (after all, arcade machines, popular in the 80s, were also consoles), but currently the market has been dominated by Sony (PlayStation), Microsoft (Xbox) and Nintendo (Wii, Switch) equipment.
Console pros:
COMFORT AND MOBILITY – Consoles are designed to offer users comfort and entertainment. And it is the comfort that is their greatest asset! Can there be anything more pleasant than an evening spent on a comfortable sofa or armchair, with a gamepad in hand and your favourite game? Of course not! Portable consoles additionally offer the ability to play efficiently anywhere, e.g. on the train, in a car, at a restaurant etc.
PLAY ON THE BIG SCREEN – By connecting the console to a TV or projector, you can enjoy your favourite game on a huge screen. Multiplayer in split screen mode is also much more convenient.
LOW HARDWARE PRICE – Another advantage of consoles is their relatively low price. A new PS4, PS5, Xbox One, Xbox X Series or Switch costs around $350-$450 and is a real deal because it offers….
THE POSSIBILITY OF ENJOYING THE NEWEST GAMES FOR YEARS – Even after the introduction of the new generation consoles, games are still produced for the users of the previous generation consoles for a few more years. The console does not need to be upgraded to be able to run AAA titles for many years after purchasing the equipment.
EASE OF USE – This is another advantage of consoles that can be decorated with a "convenience" badge. Consoles are easy to set up, intuitive, there's no need to go through complicated game installation processes. After purchase, all you need to do is connect the equipment, go through a simple configuration, insert the game disc into the drive and you can play!
EXCLUSIVES – Each console offers its own exclusive titles, leading the way with PlayStation, with nearly 300 exclusive games that can only be played on Sony consoles

Console cons:
GAME QUALITY – Although consoles offer the possibility to play AAA games for many years, usually the titles produced for them are primarily designed to be efficient, and this is reflected somewhat in the quality and appearance of the graphics.
CONTROLLERS – Even though console manufacturers make every effort to make their controllers as ergonomic and comfortable as possible for users, their construction is an unbeatable problem for some people. Moreover, the differences in the buttons assigned by the manufacturers can be confusing for many people. Controllers are also less sensitive than mice, which can be noticeable in dynamic games such as FPS, especially during cross-platform matches.
GAME PRICES – While hardware is reasonably priced, new console games tend to be quite expensive. Prices of console titles are also dropping more slowly.
NO MODS – Of course, plenty of games offer various add-ons, skins and official mods, but there is no possibility to use mods created by the fans.
II. PC Gaming
| | Game | Genre | Release | Sale |
| --- | --- | --- | --- | --- |
| | Hogwarts Legacy | RPG | 2023-02-10 | -45% |
| | Project Zomboid | RPG | 2013-11-08 | -51% |
| | Dwarf Fortress | Colony Builder | 2022-12-06 | - |
| | Resident Evil 4 Remake | Horror | 2023-03-24 | -26% |
| | DREDGE | Indie | 2023-03-30 | -35% |
| | OCTOPATH TRAVELER II | RPG | 2023-02-24 | -40% |
| | Monster Hunter Rise | Action | 2022-01-12 | -80% |
| | Middle-earth: Shadow of War Definitive Edition | Adventure | 2017-10-10 | -89% |
| | Slay the Spire | Indie | 2019-01-23 | -51% |
| | RimWorld | Indie | 2016-07-15 | -18% |
| | Half-Life: Alyx | Adventure | 2020-03-01 | - |
| | Hades | Indie | 2019-12-10 | - |
| | Terraria | Adventure | 2011-05-16 | -60% |
| | Cyberpunk 2077 | Action RPG | 2020-12-10 | -57% |
| | Valheim | RPG | 2021-02-02 | - |
| | The Witcher 3: Wild Hunt GOTY Edition | RPG | 2015-05-18 | -65% |
| | Wartales | RPG | 2021-12-01 | -17% |
| | Total War: WARHAMMER III | RTS | 2022-02-17 | -52% |
| | Elden Ring | Action RPG | 2022-02-25 | -37% |
| | Disco Elysium - The Final Cut | RPG | | -63% |
| | High On Life | FPS | 2022-12-13 | -86% |
| | Call of Duty: Modern Warfare II | Vault Edition | FPS | 2022-10-28 | - |
| | Dwarf Fortress | Construction | 2022-12-06 | -58% |
| | FIFA 23 | Simulation | 2022-09-30 | -62% |
| | God of War | Action | 2022-01-14 | -56% |
| | Red Dead Redemption 2 | Strategy | 2019-12-05 | -6% |
| | Marvel's Spider-Man Remastered | Action, RPG | 2022-08-12 | -52% |
| | F1 22 | Racing | 2022-07-01 | -65% |
| | V Rising | Action, RPG, Survival | 2022-05-17 | - |
| | Resident Evil 8: Village | Horror | 2021-05-07 | -78% |
Computers have a much longer history than consoles, but they came into common use at a similar time. PCs are much more popular – you can safely say that nowadays almost everyone has a computer at home on which they can play something, even old, undemanding titles. PCs, apart from the possibility of playing games, also offer plenty of other possibilities (work- or school-related). So let's have a look at the pros and cons of PCs:
PC pros:
ALL-PURPOSE HARDWARE – As mentioned earlier, computers are much more versatile than consoles and offer many more possibilities. When you buy a PC gaming computer equipped with a good graphics card and processor, you can be sure that you will also be able to work, study, watch movies, and even create graphics or videos without any obstacles.
EXCELLENT GAME QUALITY – Gaming PCs can boast of really high performance, thanks to the use of the highest quality components. This allows gamers to enjoy a fantastic, near-real visual experience in the latest games. Running on the "Ultra" settings, with all preferences enabled, sounds tempting, right?
MODS – The ability to install and create mods is one of the biggest advantages of PC gaming. Thanks to the rich library of ready-made mods and the ability to make changes by themselves, players can enjoy completely changed, literally upgraded games. Mods allow you to improve the graphics, character appearance, and even change the game mechanics and individual quests. This gives you almost endless entertainment possibilities. Thanks to mods and the possibility of enhancing games, players are also constantly finding unconventional solutions to some problems in their favourite titles.
CHEAP GAMES – Compared to console games, PC games can be cheaper around their premiere and their prices drop much faster. Often, relatively new games can be purchased for just a few dollars.
NEARLY ENDLESS UPGRADE POSSIBILITIES – Computers can be upgraded almost without limits by replacing individual components. This allows you to achieve better performance of the equipment.
COOL LOOK – although the iconic PC Master Race is a meme, you can't deny the great look of PCs and all PC gaming devices. There are really fantastic-looking computers on the market, presentable screen, high-end mice and keyboards, various peripherals, but also chairs or desks dedicated to gamers. With their help, you can create a really great-looking gaming station, and at the same time enjoy the additional hobby of arranging it.

PC Cons:
REQUIREMENTS – New games have higher and higher hardware requirements. It is true that you can play the latest titles on hardware that is several years old, but over time you will not be able to enjoy high graphics settings and excellent game quality. There will also come a day, at some point, where an AAA game just won't run on your PC if you don't upgrade it.
THE COST OF A GOOD PC – Compared to consoles, good gaming PCs are much pricier and less accessible. Powerful high-end components also cost more (e.g. a new, good graphics card costs as much as a console).
LACK OF MOBILITY – PC gamers tend to say: "There is no such thing as a gaming laptop". Even a good, powerful laptop may require a more efficient external screen and mouse to offer full comfort to the player. Gaming laptops, due to demanding components, also have much less capacious batteries than, for example, ultrabooks. All this makes it almost impossible to play comfortably for many hours on the go.
BUGS – Due to different computer configurations and different components, new computer games may encounter technical problems leading to bugs.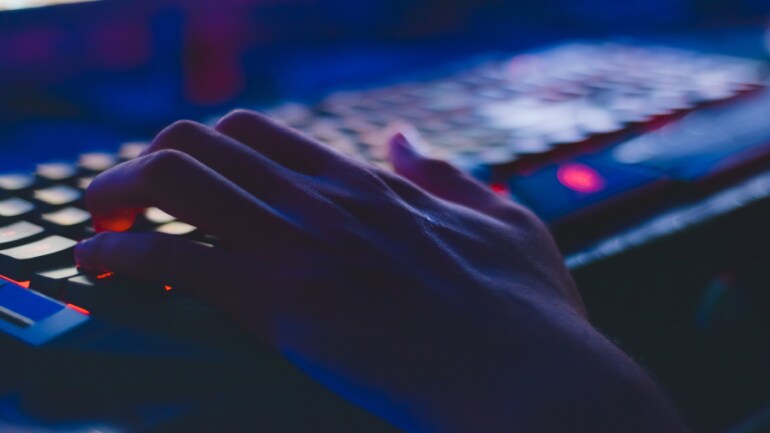 III. Comparison of Console Gaming and PC Gaming
So to sum up, how does PC gaming vs console gaming compare?
Price – consoles are initially much cheaper than PCs, but the games are more expensive. Building a good gaming PC will cost more, but games are much cheaper.
Quality and smoothness of games – new, improved PCs offer much better visual quality of games and more FPS, and thus, better smoothness of games. On consoles, the same titles look a bit worse, but new games run more stable.
Convenience and mobility – you can play the console while sitting comfortably on the couch, while playing on the computer requires a workstation with a desk. However, there is no shortage of cosy and ergonomic gaming chairs on the market that are as comfortable as sofas or armchairs. However, handheld consoles offer the possibility of comfortable gaming on the go.
Configuration and setting – consoles are easier to configure and use, it is also harder to "mess-up" something in them, but PCs offer players more possibilities, even allowing them to adapt the equipment and games to their needs.
Controls – consoles are equipped with practical, wireless controllers, but they are not comfortable for everyone. The mouse and keyboard are much more sensitive and responsive, giving you more control over your gameplay.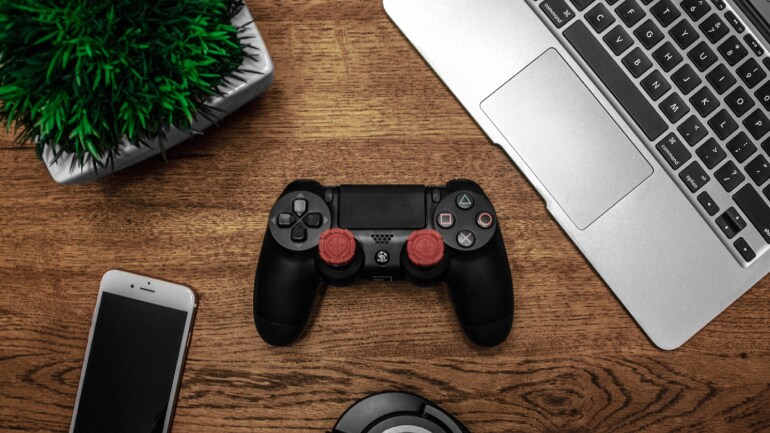 IV. Factors to Consider When Choosing Between Console and PC Gaming
Both of these devices offer players great possibilities, but also a number of minor limitations. So, how do you choose your gaming gear, and what to choose when both look equally good? Several factors are worth considering:
What do you want and like to play
As we mentioned earlier, a significant advantage of consoles over PCs is the extensive list of exclusive games. Think about what you would like to play, and check if there are any titles that you especially dream of completing. If they are listed as PlayStation, Switch or Xbox exclusives, pick the dedicated console. However, if you do not have any specific titles on your wish list and would like to try your hand at popular multiplayer games – bet on PC.
How much do you want to spend on your hobby
There's nothing to hide, gaming is quite an expensive hobby. If you want to start playing "here and now", buying a console with several games included will be the best solution. You can then check online marketplaces for games on sale, or pay for a premium service subscription on your console, where you can download free games and get discounts each month. If, on the other hand, you have funds set aside for new equipment, and you can go a little crazy – you can confidently aim for a PC.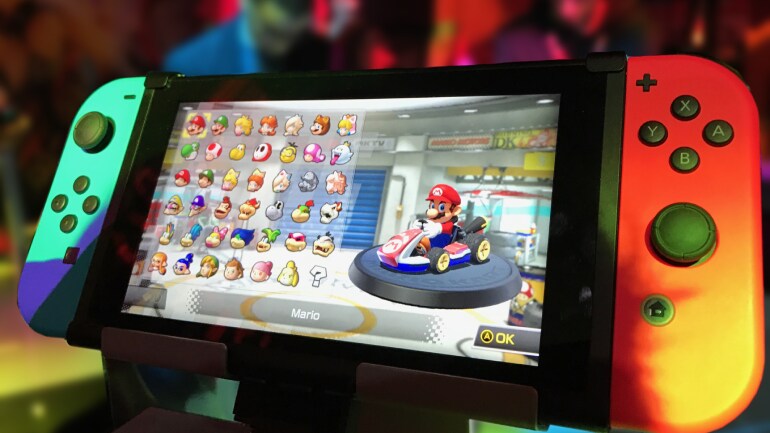 Where, when and how do you want to play
Would you like to relax on the sofa while playing, do you dream of creating your own gaming cave, or do you only plan to play on weekends and during trips? Where, how and when you plan to play determines what equipment is worth buying. If you know that you'll only have "a moment" for playing during a week, or you often travel, investing in a gaming PC can give you the feeling of wasted cash. In this case, it is worth considering a console (preferably a portable one). However, if you dream of creating a gaming corner that you will improve over time, PC will be the solution for you.
Gameplay or graphics?
If you can't imagine playing on medium settings, and excellent graphics and high FPS are crucial to you – you won't be happy after buying a console. Then absolutely bet on PC. On the other hand, if entertainment is important to you, and you want to buy equipment for the whole family, you plan to invite your friends to play together, or you have a child who you wish to introduce to the world of gaming, the console will be a much better choice.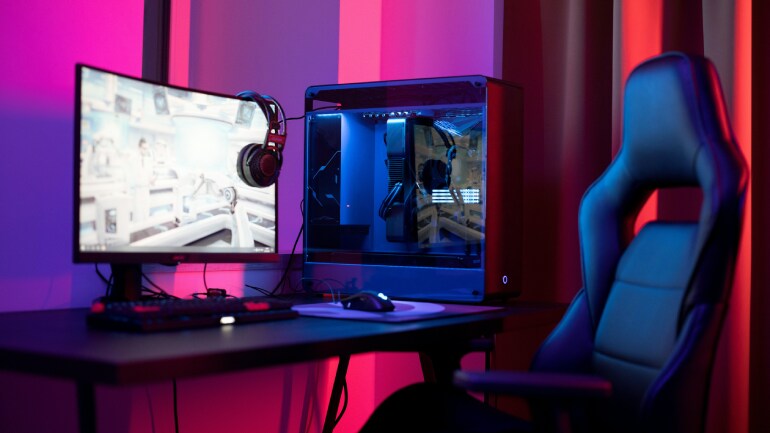 Conclusion
As you have surely noticed, both PCs and consoles have a number of pros and a few cons that are worth considering when shopping. Despite the undoubted advantages of both of these solutions, the endless PC vs console battle can be justified in some way – especially since everyone expects something different from gaming. The most significant thing, however, is to try to understand the other side despite the differences and at the same time choose the solution that best suits your needs. Also remember that picking one of them is not for life. When you decide you want something different, you can always try the second option. Why? Because the most important thing is that you have fun above all!