With Diablo 4 out, it's time to compare this new title to some other epic video games that may turn out surprisingly similar or completely different. How will it fare in a grand battle against authentic legends?
Path of Exile is a classic hack-and-slash video game set in a massive dark fantasy world featuring a vast choice of character classes and items with different rarity levels. Just like Diablo 4! And with the upcoming Path of Exile 2 release, players may wonder how similar these games will be to each other and whether the first PoE is even worth playing. So we decided to check out all the core differences between Diablo IV and Path of Exile to help you choose what's best to play right now.
Story
2013's Path of Exile features a classic storyline about a mysterious hero banished from his beloved homeland. Finding himself on a distant Wraeclast, he must decide his ultimate destiny and discover valuable allies during the perilous journey. Meanwhile, Diablo 4 is once more set in Sanctuary, overrun by devilish monsters. This time, heroes confront ancient Lilith, bringing destruction after hundreds of years of brutal exile.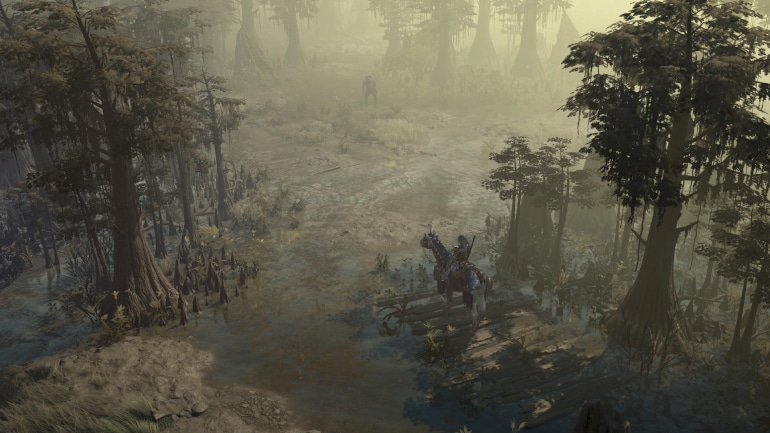 Gameplay and combat
Both video games are iconic hack-and-slash adventures where players choose character classes to develop and discover the following chapters of the story. Thanks to only online multiplayer mode, players can play solo or in the company of a team. However, PoE is widely famous for its incredible skill tree complexity, offering over a thousand abilities to unlock. Diablo 4 maintains a more uncomplicated approach to character evolution, easy to grasp even by novice players. Moreover, the Blizzard title allows the introduction of many changes later in the game, making it more flexible than a slightly outdated PoE.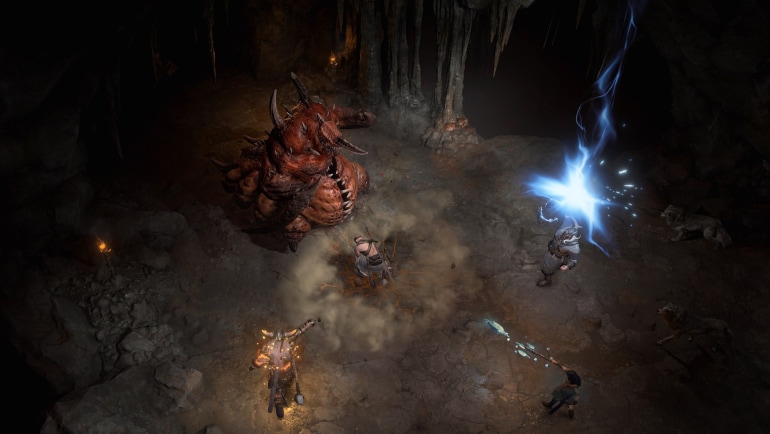 But the most visible difference is combat. Diablo 4 is a true battle revolution with its smooth animations, realistic movements, and attacks requiring proper strategy. This game is definitely challenging, but every victory is more rewarding, especially with so many weapon customization options using Legendary Aspects. Another significant contrast is the game world. PoE provides a massive map with many acts to complete that sometimes feel a bit repetitive. Diablo 4 features an open world with a less linear storyline where everyone can do whatever they desire. There are many dungeons to explore, surprising World Boss encounters, a fantastic story-driven campaign, and a sense of ultimate freedom.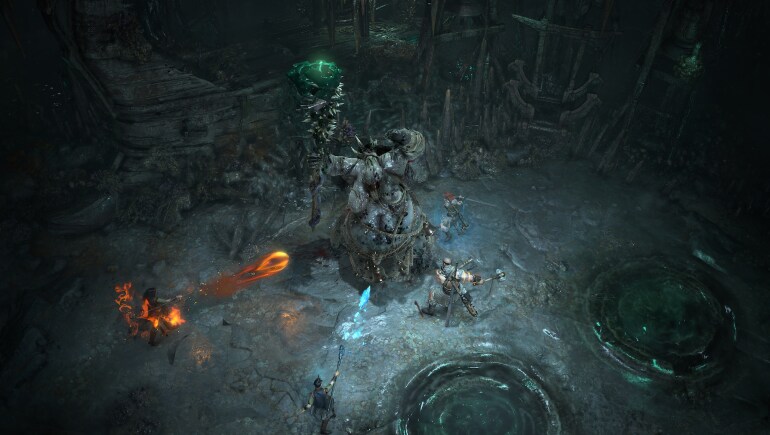 Graphics and atmosphere
PoE fans don't care about the gorgeous graphics – in this video game, all that matters is the dark atmosphere. It's really immersive, unpredictable, and violent. Once you are hooked on this unique title, know all the rules and how to develop the character – there is no better game. But Diablo 4 introduces some impressive graphics and a dark setting based on Diablo III's successful cinematics. It feels realistic and unforgiving. Therefore, this game is better for hardcore but also beginner and casual players.
Conclusion
We still don't know everything about the game, with Diablo 4 out for such a short time. But you can already see this title is superior to Path of Exile. While the latter features an impressively complex skill tree, challenging quests, an immersive storyline, and a fascinating world, it is a tad dated in terms of graphics and overall vibe. Some Reddit users also claim PoE feels more like a necessary chore than a fun game, making it poorly approachable for new players. Blizzard cut out many overly intricate mechanics typical for older games and developed something breathtakingly new in an already beloved universe. While Diablo 4 is also quite dark and challenging, it feels lighter than PoE. There's freedom, exciting graphics, epic bosses, fantastically polished multiplayer, and easier-to-grasp mechanics. PoE 2 will have a hard time keeping up with this masterpiece – especially in terms of updated gameplay and a better combat system. Fingers crossed because these two titles going head to head for so many years provide a pretty fascinating topic to follow.