When we connect a laptop to a monitor or a computer to a TV, the essential goal is to achieve perfect sound and picture quality. To enjoy the best results, we can choose from two types of connectors – HDMI and DisplayPort. But which is better for gaming?
Want to watch a movie from your laptop on your TV? Or maybe want to play a game on a bigger monitor? To make these glorious dreams come true, get the best cable to ensure high-definition video and audio from the source device to the display. To make it happen, use one of the two most popular connectors – HDMI or DisplayPort. But which is better? Let us help you! Welcome to the ultimate comparison of both connectors' pros and cons.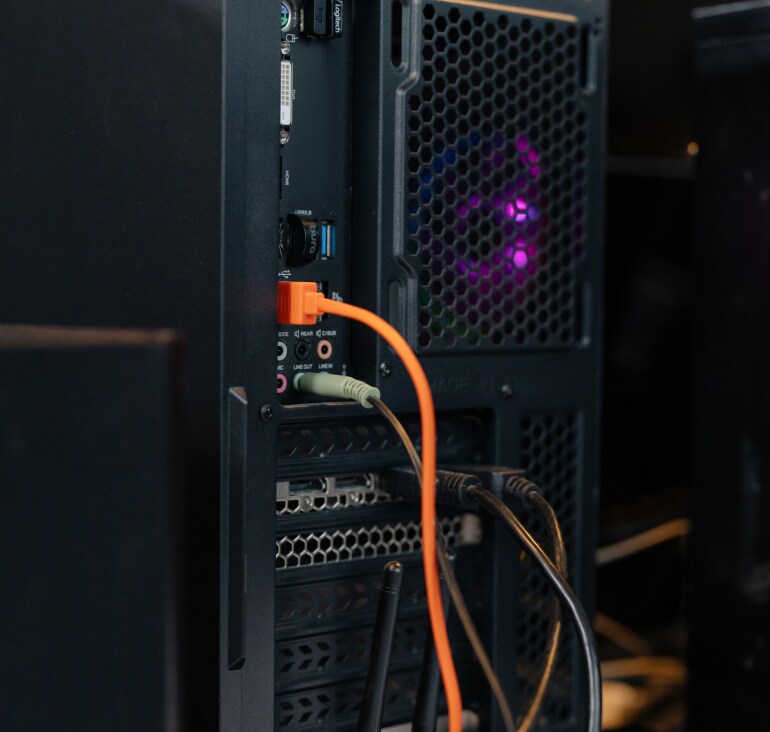 General overview
Let's start with the fact that, apart from minor differences, the roles of both connectors are similar. DisplayPort and HDMI allow you to transmit video and audio, so you don't have to worry about buying additional cables. Both represent a standard caused by the historical change from analog to digital technologies. Now, all electronic devices communicate with each other using only digital protocols. HDMI is a bit more popular and can be found on many devices. DisplayPort is really just beginning to spread its mighty wings, but it is enthusiastically praised for delivering impressive results.
Of the two, HDMI is the older and sets the standard. Created in the close cooperation of the largest corporations like Toshiba, Philips, and Sony, it debuted in 2003 to become famous as the ultimate digital data transfer interface. HDMI connects two devices with four lanes to deliver uncompressed audio and video quality. In total, there are five vital generations of HDMI. The latest HDMI 2.1 came to life in 2017. But it is still less common than its predecessors – HDMI 1.4 and HDMI 2.0, which we can find in the most popular electronic devices in every home.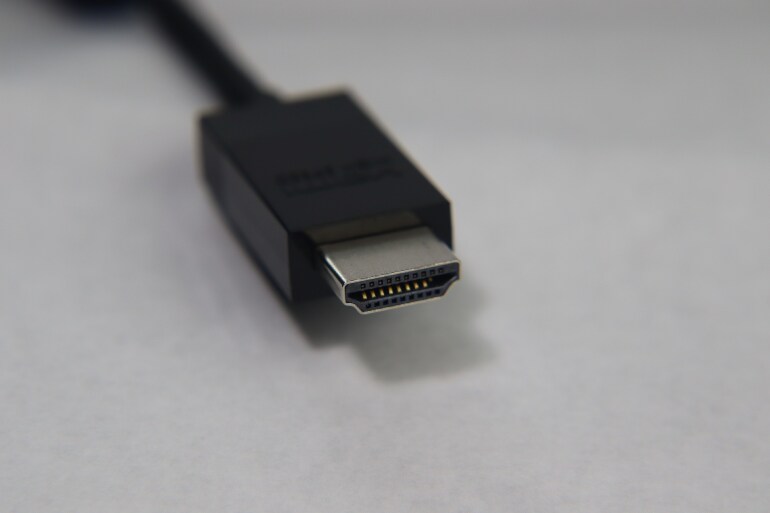 DisplayPort has the same purpose and a similar way of operating. As a newer digital interface released in 2006, it is equipped with innovative DPCP technology preventing data copying. Unlike HDMI, DisplayPort uses one, two, or four-lane structures to transmit. It currently comes in four generations, with the latest DisplayPort 2.0 released in 2017, but the most popular is DisplayPort 1.3 from 2014.
Monitor connection types
HDMI and DisplayPort come in many versions, adapted to specific devices and the specific needs of their users. HDMI comes in three size variations with twenty pins. We can find standard type A on projectors, TVs, and graphics cards. Type B is a slightly smaller, known as mini-HDMI, used on laptops, tablets, and phones. There is also type C, which means mini-HDMI in mobile devices like phones or tablets.
Like HDMI, DisplayPort also comes in three main versions with twenty pins. We can find the most massive DisplayPort input type on graphics cards, projectors, and monitors. A slightly smaller mini DisplayPort is in notebooks like MacBook or MacBook Air. There is also a micro DisplayPort used only in the smallest devices like tablets or smartphones, known as the most popular USB type C.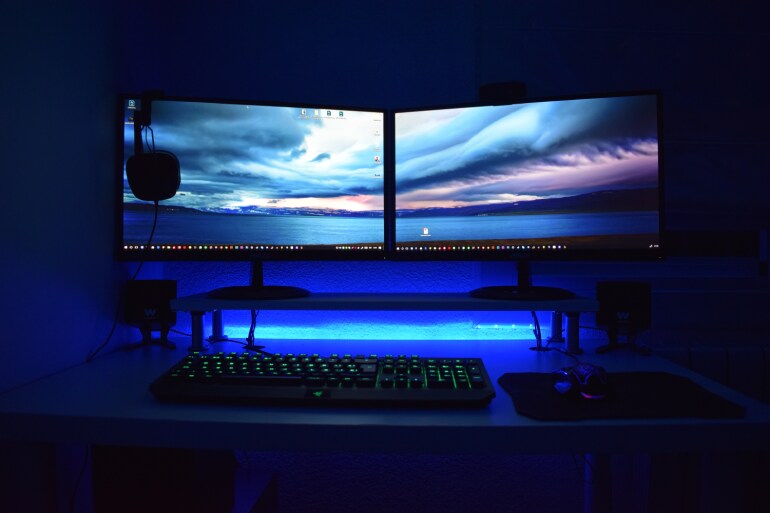 Resolution and bandwidth
Let's proceed to the most significant differences covering the two main tasks of both connectors. Regarding resolution and image quality, the latest version of DisplayPort 1.2 performs slightly better than all HDMI. It supports a video resolution of 3040 x 2160 pixels, also known as 4K. With an image refresh rate of up to 120 Hz and a bandwidth of up to 17.20 Gbps, it is an excellent choice for gamers looking for the most popular connectors. However, DisplayPort 1.4, approved in 2016, is becoming increasingly popular, supporting bandwidth up to 25.92 Gbps.
The accurate replica of DisplayPort 1.2 is HDMI 1.4., supporting UHD 4K resolution with a refresh rate of 30 Hz. But the latest HDMI 2.1 supporting 4K at 120Hz or 8K at 60Hz is becoming more popular. It becomes a standard on next-gen consoles, providing memorable gaming fun. A similar experience could probably also be supplied by DisplayPort 2.0, with an impressive resolution of 10240 x 4320 at 77.4 Gbps. But it is hard to find a device that supports this standard.
Sound quality and cable length
In terms of audio, both connectors can guarantee identical and very high quality. Both transmit eight-channel audio with a 192 kHz refresh rate and 24 bits of detail. In terms of cable length, HDMI is definitely better, maintaining perfect bandwidth up to ten meters. In the case of DisplayPort, this length is only 3 meters. It can be longer if the image resolution is reduced.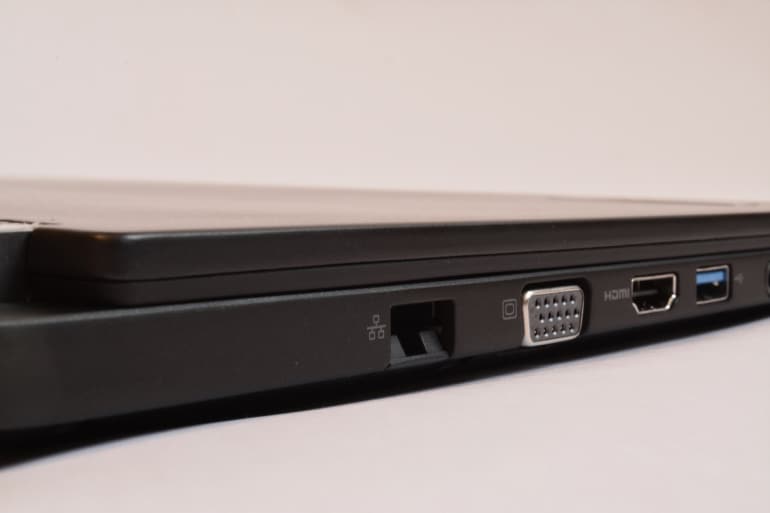 HDMI vs DisplayPort – what to choose?
Both connectors have similar capabilities, but their essential difference is the devices where they function. DisplayPort is primarily a connector for computer devices, perfect for joining a laptop with a larger monitor, which makes it an ultimate choice for PC gaming. Its high refresh rate in newer generations and support for 4K resolution is also a massive advantage. Meanwhile, HDMI is more universal and performs in TVs, soundbars, and consoles.
This fundamental choice depends primarily on the device you are playing on. Currently, the best connection is DisplayPort 1.4, which provides impressive output resolution and bandwidth that beats the popular HDMI 2.0. But soon, HDMI 2.1 may surpass DisplayPort 1.4, which may lose compared to the increasingly popular DisplayPort 2.0. But it all comes down to devices.
If you play on consoles like Xbox Series X/S or PlayStation 5, you will use the HDMI 2.1 ports. But for best results, get yourself a 4K monitor or TV capable of running the highest video quality. And if you're a PC user, you probably have a built-in DisplayPort outlet of some type, so check the precise specifications of each connector and choose the one that's best for you. Increasingly more TVs and monitors provide both input types, but this situation is rather a matter of luck. So to complete the best gaming experience, check what connections your machine supports and take a moment to plan the brilliant effects you want to achieve.