What is EA Play? EA Play is a paid subscription service that was created as a result of EA Access and Origin Access merger into one service, that is dedicated to the fans of Electronic Arts' games.
Thanks to EA Play, the user can access many discounts, exclusive trial periods on various new releases, and full access to EA's game library.
Free trial on new games
One of EA Play's best features is the option to play up to ten hours of newly released titles. The player can try out the game before deciding whether or not they want to make a purchase. What makes it different from simply playing a free demo version is that within the 10-hour trial period, the player can play a complete game, not an out-of-context fragment prepared for marketing purposes.
Discounts on Electronic Arts' titles
Thanks to being the EA Play member, the player doesn't have to pay full price for EA Games' releases. EA Play subscription grants the user access to very attractive discounts, including 10% off on games and DLCs.
Access to the full library of EA productions
By becoming a member of EA Play, the player gains access to all the games produced by Electronic Arts. Having all EA games easily accessible in one place will surely save time on looking for them in other digital storefronts. The brand is known for producing high-quality titles ranging from sports simulations and fast-paced first-person shooters to epic action-adventure titles set within the universes of popular franchises.
Examples of EA games that you'll gain access to as an EA Play subscriber.
Mirror's Edge: Catalyst
| | |
| --- | --- |
| Release: | 2016-06-09 |
| Genre: | Adventure |
| Developer: | EA Dice |
Mirror's Edge Catalyst is a reboot of 2008's Mirror's Edge. The player once again plays as Faith – a free-spirited runner living off the grid on the rooftops of the City of Glass. When she inadvertently discovers a sinister plot aimed against the citizen of Glass, she decides to let go of her troubled past and stand up against the city executives.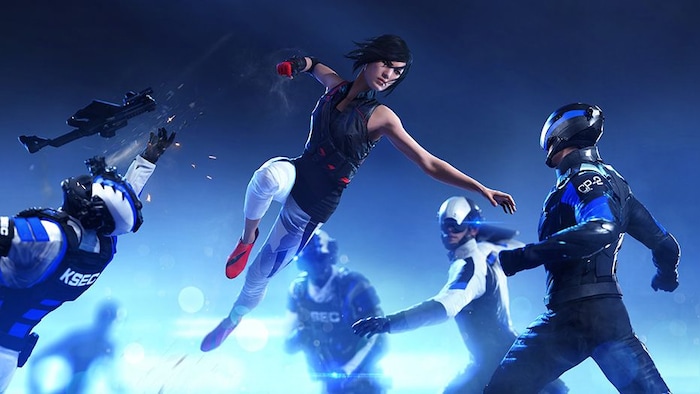 Catalyst's gameplay features differ slightly from the original game – Faith relies much more on her parkour skills in combat, employing various hand-to-hand tactics and evasive maneuvers to deal with the opponents. The game is set in an open-world environment with plenty of additional activities to do – deliveries, timed runs, etc.- that will test the players' free-running skills.
Key features
Return to the City of Glass for another dystopian adventure
Play as Faith, a free-spirited runner, and discover a plot that ties to her past
Test your free-running skills in an open world environment, completing various side activities
Avoid law enforcement or take them on in an intuitive combat gameplay
The Sims 4
| | |
| --- | --- |
| Release: | 2014-09-04 |
| Genre: | Simulation |
| Developer: | Maxis |
The Sims is a series that needs no introduction. Maxis' opus magnum continues to deliver mundane shenanigans and crazy antics of the player-created family. The Sims 4 introduces a few changes to the overall gameplay, providing the player with an even more hands-on experience creating their virtual family.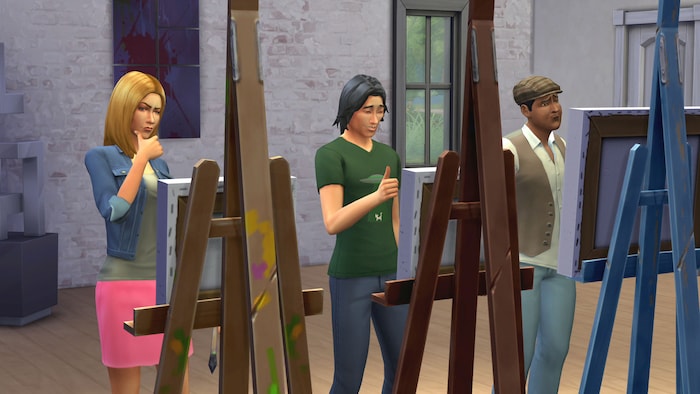 Aside from core The Sims 4, the player can also purchase various expansion packs, introducing new experiences to the game. These DLCs allow the player to sed their sims to college, have them enjoy the city nightlife, or book a trip to an exotic island. Of course, all that still comes with the classic Sims humor
Key features
Build your family from scratch and enjoy the mundanity  of life
Introduce a bit of chaos with various devilish traits
Enjoy the multitude of downloadable content expanding your The Sims 4 experience
Battlefield V
| | |
| --- | --- |
| Release: | 2018-11-20 |
| Genre: | First-Person |
| Developer: | DICE |
After a brief visit to the fronts of World War I, the classic FPS series returns to the familiar time of the Second World War. Battlefield V continues the series' tradition of introducing an intense multiplayer experience throughout various gameplay modes. The player can take each other on solo or in teams, completing objectives on different maps.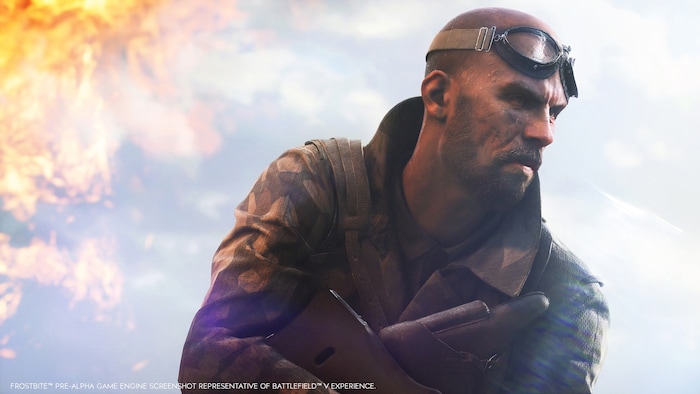 Continuing from the previous installment, BF V features the "War Stories" single-player mode. These scenarios are set in different times during the war and present characters fighting on both sides of the conflict. While the multiplayer component remains the main focus of the game, playing through these short story segments might provide the player with a bit of respite after an intense online match.
Key features
Experience the intensity of World War II combat
Fight with or against online players in multiplayer mode
Experience WWII from different points of view in "War Stories."
Star Wars Jedi: Fallen Order
| | |
| --- | --- |
| Release: | 2019-11-15 |
| Genre: | Adventure |
| Developer: | Respawn Entertainment |
Star Wars Jedi: Fallen Order is one of the unquestionable hits of 2019. The story, set during the time after the Great Jedi Purge, focuses on Cal Kestis, a surviving Padawan hiding on a remote mining planet. When he is discovered Darth Vader's Inquisitors, Cal barely escapes. With the help of Jedi Master Cere Junda, who helped him avoid capture, he embarks on a journey to finish his training and become a Jedi Knight.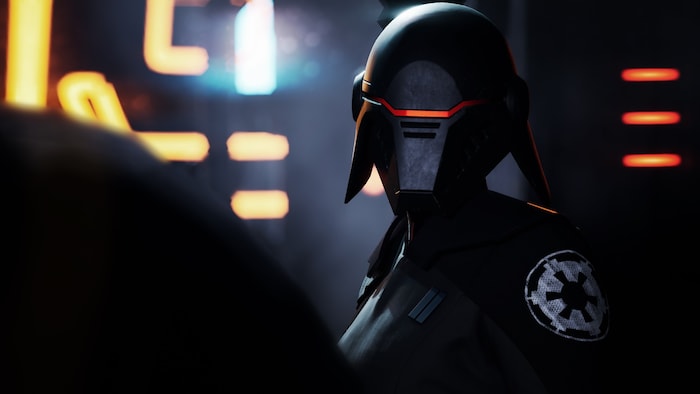 Fallen Order's gameplay focuses on traversal and combat – Cal can use his Force powers to perform long jumps, run on walls, etc. The combat mechanics involve using Cal's lightsaber(s) to defeat enemies, who range from regular stormtroopers to powerful bosses – Vader's Inquisitors and others.
Key features
Experience the life of a Jedi on the run
Train your skills and master the ways of the Force
build your lightsaber and face the Imperial Inquisitors
FIFA 21
| | |
| --- | --- |
| Release: | 2020-10-09 |
| Genre: | Sport |
| Developer: | EA Vancouver, EA Romania |
A new edition of a licensed FIFA game is almost a tradition. Each year the developers at EA improve their title by introducing new mechanics and updating the old ones. Last year's FIFA 21 introduced a few changes to the FIFA Ultimate Team mode, adding co-op play between the players. The career mode has also been revamped, with the player now able to stop the match simulation at any time and take control of the team.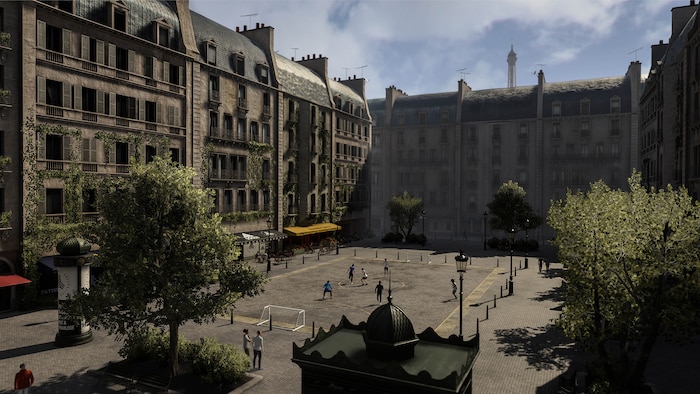 Other changes include new match types and stadium locations in VOLTA  mode, as well as the addition of iconic footballers – Eric Cantona, Ferenc Puskas, Ronaldo, Maradona, Ronaldinho or Zidane, among others – in both single-player and FUT mode.
Key features
Play as the legends of European football
Experience the thrill of the game as a player or manager in Career mode
Collect your dream team and take on online players in the Ultimate Team mode
Try your hand at the street version of football in VOLTA mode