Last year, Sekiro: Shadows Die Twice rekindled the ages-long discussion between the gamers: should games be purposefully difficult or approachable for anyone?
FromSoftware's action-adventure game wowed the players with its intriguing setting, intricate storytelling, and innovative gameplay mechanics And while it was much easier than other IPs from the Japanese studio, it still proved a tad too challenging for some players. Hence the discussion, and hence this article. Because Sekiro is hardly the first game to lull the player with a false sense of easiness only to crush them under the depth of its mechanics.
DRAGON BALL FighterZ
| | |
| --- | --- |
| Release year: | 2018-01-26 |
| Genre: | 2D fighting game |
| Developer: | Arc System Works |
| Game modes: | single-player, multiplayer |
An undisputed king of 2D fighting games, 2018's Dragon Ball FighterZ had it all.
The story, written by the author of the original manga; excellently balanced character roster, featuring Goku, Vegeta, Piccolo, and plenty of other Z-Warriors; and stunning graphics, that made the players' feel as if they were watching the cult-classic anime once again. And yet, the most popular feature of the game was its gameplay, which popularized DBFZ among the causal players and e-arena pros.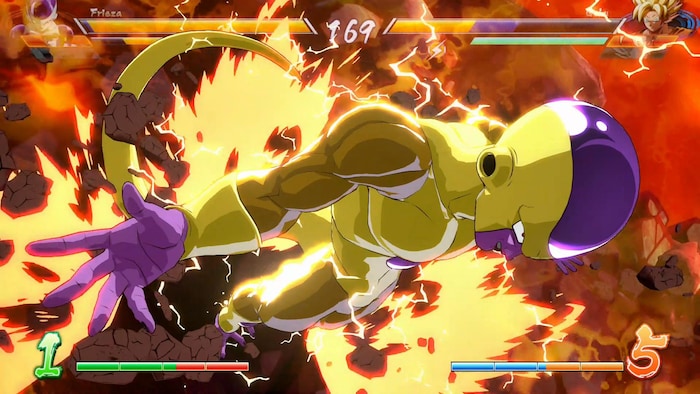 The core gameplay mechanics are simple enough: the player can use weak, medium, and strong attacks and chain them into flashy combos. However, unlike other ArkSys fighting games, pulling them off is as easy as mashing square a few times. The true fun begins when we look deeper into the mechanics – the character tiers, moves that can cancel one another and be used to launch multi-hit combos, etc. Learning these particularities takes a lot of time, but trust us when we say that nothing gives more satisfaction than destroying Nappa while playis as Yamcha with your health bar intact.
Key features
Exhilarating gameplay for both casuals and pros
Intriguing new story, written by Akira Toriyama
A well-balanced roster of characters, featuring all the DBZ favorites
FIFA 21
| | |
| --- | --- |
| Release year: | 2020-10-09 |
| Genre: | sports, football simulator |
| Developer: | EA Vancouver, EA Romania |
| Game modes: | Single-player, multiplayer |
As the football legend Gary Lineker once said, "Football is a simple game. Twenty-two men chase a ball for 90 minutes, and at the end, the Germans always win."
The same could be said about EA's football simulator – FIFA games always win, both in terms of licensed players and gameplay mechanics. And while you'd be forgiven for taking Sir Gary's quote at face value, FIFA 21, the newest installment of the series, much more to offer than a few minutes of running around with a ball.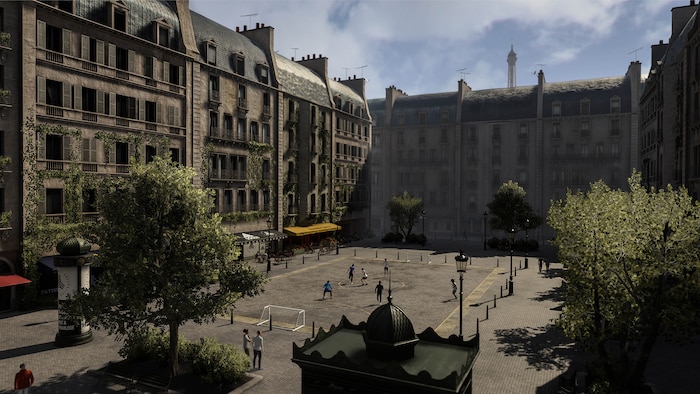 Each iteration of this long-running series adds some new mechanics, bringing the title closer to being a fully-fledged football simulator. Of course, you still can play the game on the amateur difficulty, scoring easy goals after impossible cross-pitch passes that the defenders seem unable to block. But if you're interested in a real challenge and willing to spend hours learning every bit of intricate gameplay mechanics, you will find that FIFA 21 is a harder nut to crack than it would initially seem.
Key features
Excellent gameplay mechanics bring real-life football under your roof
Variety of single and multiplayer modes, including FIFA Ultimate Time and VOLTA
Likenesses of the stars of international football recreated with amazing detail
Tekken 7
| | |
| --- | --- |
| Release year: | 2017-06-01 |
| Genre: | fighting game |
| Developer: | Bandai Namco Studios |
| Game modes: | Single-player, multiplayer |
Ever since its early 90s premiere, the Tekken series brought together millions of players, first inf front of the arcade machines, then in front of TV and computer screens.
The variety of fighters representing different martial arts and a well-written story of a blood feud within the Mishima family are two of the main selling points of the series. Another is the intricate gameplay, which is pretty easy to get familiar with but definitely hard to master. The seventh installment of the legendary Namco series is proof of that.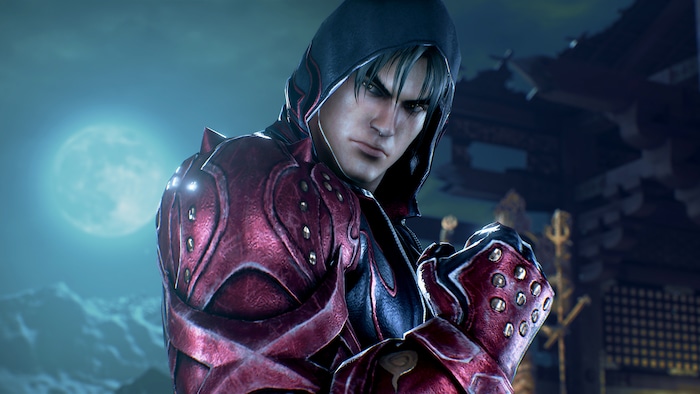 Since the game concentrates mainly on online play, casual players might encounter a steep learning curve. While it's easy enough to win arcade mode matches simply by mashing buttons, winning against live players is another thing. Understanding the depth of Tekken 7's gameplay mechanics – combos, punishing, counters, juggles, reversals, and so forth – will be crucial to at least attempt to win a match online. No one said winning the title of the King of the Iron Fist was easy, right?
Key features
The culmination of the years-long saga of the Mishima family
A robust roster of characters, featuring both familiar faces and new challengers
Intricate gameplay mechanics that require hours to fully master
Rocket League
| | |
| --- | --- |
| Release year: | 2015-07-07 |
| Genre: | sports |
| Developer: | Psyonix |
| Game modes: | single-player, multiplayer |
Whoever thought of combining racing and football game genres is indeed a mad genius.
But that's the gist of Psyonix's Rocket League – two teams of players drive around the pitch in RC cars-looking vehicles and try to score a goal by shoving an oversized ball into their rival's goal. The chaos that ensues during the match is one of the reasons this game landed on our list.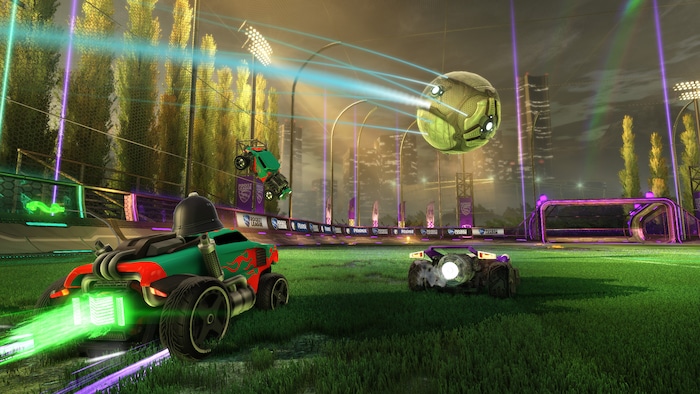 If you've seen any videos or played Rocket League, you know what kind of mayhem you can expect during a match. In this game, mastering the controls of the car and timing is everything. Learning the basics of the game will come relatively easy. However, if you're satisfied with just that, you can forget about ever winning any match. Like other games on our list, it takes time and patience to play RL with at least a semblance of control over what's going on. On the other hand, the on-screen chaos makes it a perfect party game, which will surely provide a lot of laughs, only sometimes mixed with groans of frustration after missing a shot.
Key features
An exhilarating combination of sports and racing game
Enter the Rocket league arena and experience the thrill of chaotic matches
Play solo or take on other players online
Dark Souls III
| | |
| --- | --- |
| Release year: | 2016-04-11 |
| Genre: | action-RPG |
| Developer: | FromSoftware |
| Game modes: | single-player, multiplayer |
Ah, Dark Souls III. Thank you for the endless fun of dying to oversized monsters and creepy monks, able to reduce the protagonist's health to nothing with one strike.
The Dark Souls series is notorious for its absurd difficulty, stemming mostly from ridiculously overpowered enemies. We know the horror stories of players who had perished within seconds of encountering Pontiff Sulyvahn, and we feel for those who decided to drop the game because of that.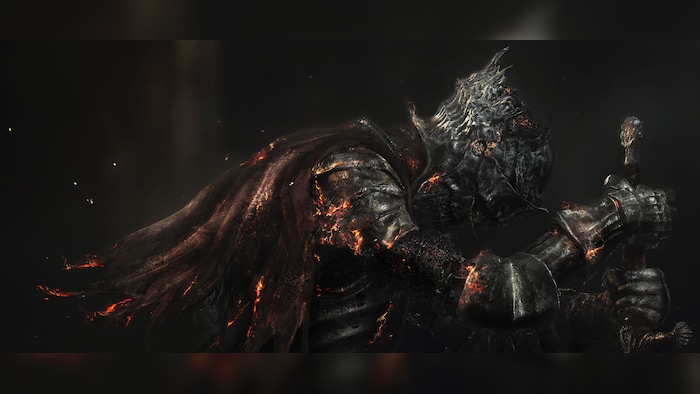 In all honesty, OP enemies are the only roadblock between the player and casually enjoying the game. The mechanics are the most complicated and don't take long to fully comprehend. But learning the interchangeable patterns of the boss fights, exploiting their weaknesses within seconds, making split-second decisions that may lead to victory or death – these are the abilities the players will have to acquire to fully master Dark Souls III.
Key features
Explore the grim world of the Kingdom of Lothric
Face powerful enemies that will test your skills and patience
Improve your chances of survival by leveling up your character
Sekiro: Shadows Die Twice
| | |
| --- | --- |
| Release year: | 2019-03-22 |
| Genre: | action-adventure |
| Developer: | FromSoftware |
| Game modes: | single-player |
Sekiro: Shadows Die Twice was developed by FromSoftware, the creators of the previous entry on our list – Dark Souls III.
And while both games have a lot in common, there's also plenty of aspects that make them completely different. The tale of a ronin samurai/ninja warrior on a quest to rescue his young master features interesting gameplay mechanics, that while easy to understand on the basic level, are extremely hard to pull off without hours of training.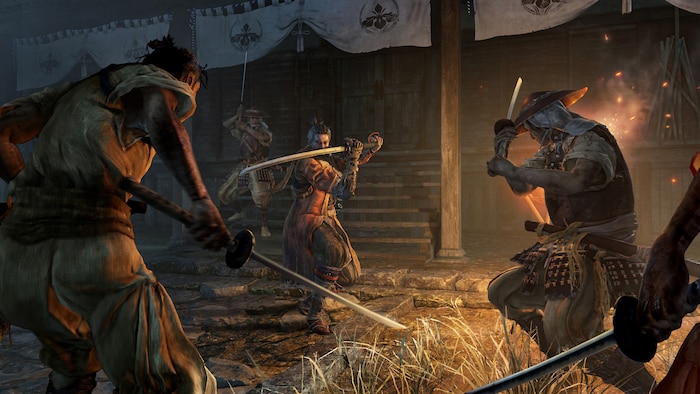 The core gameplay of Sekiro focuses on its parry system. By attacking the enemy, the player can gradually throw them off-balance, making them open to a single fatal blow. However, the enemies Sekiro will meet on his way won't stand idly and let themselves be killed – they will relentlessly attack the player until their blade reaches its target. Much like in Dark Souls, the foes are tough to bring down; the player will have to spend a lot of time learning their patterns and waiting patiently for a chance to strike.
Key features
An excellent story of loyalty and revenge
Beautiful setting if Feudal Japan
Intricate gameplay mechanics, focusing on parrying and countering, as well as stealth
Call of Duty: Black Ops 4
| | |
| --- | --- |
| Release year: | 2018-10-12 |
| Genre: | first-person shooter |
| Developer: | Treyarch |
| Game modes: | single-player, multiplayer |
Call of Duty: Black Ops 4 is one of those games you've probably heard of, even if you're not interested in electronic entertainment.
That is because the player base of Activision's series, and the game as a whole, has become a sort of internet meme – a joke told on social media. You've probably heard all of its variations, from underage players threatening to burn down your house after a lost match to inexplicable wins achieved through sheer luck combined with some sort of black magic. But what makes CoD so popular that everyone knows about it is that while it's quite easy to pick up, grasping it fully is not so simple.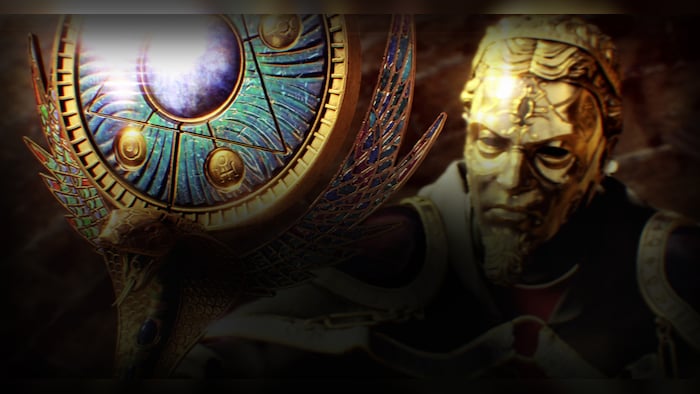 The key to mastering BO 4 is knowing that it's a game based on chance. You can equip your character with the best tools and come prepared for everything, only for one of the enemy team's players to no-scope you within a few minutes. Bummer, you say as the opposite team celebrates their win while yours patches their wounded. And then, you return for another round, you learn from your previous mistakes and apply new strategies. Black Ops 4 offers you unlimited chances to get better, as long as you can stand angry 12-year-olds calling you a "noob" and insulting your family every three minutes.
Key features
Multiplayer focused gameplay mechanics
A variety of online modes
Lots of customization options to personalize your in-game avatar
Counter-Strike: Global Offensive
| | |
| --- | --- |
| Release year: | 2012-08-21 |
| Genre: | first-person shooter |
| Developer: | Valve |
| Game modes: | multiplayer |
At its heart, Counter-Strike: Global Offensive is a pretty straightforward game.
The core mechanics are nothing to write home about – two teams of online players, a few types of matches, etc. – and yet for some reason, the game remains one of the most popular multiplayer titles in the industry.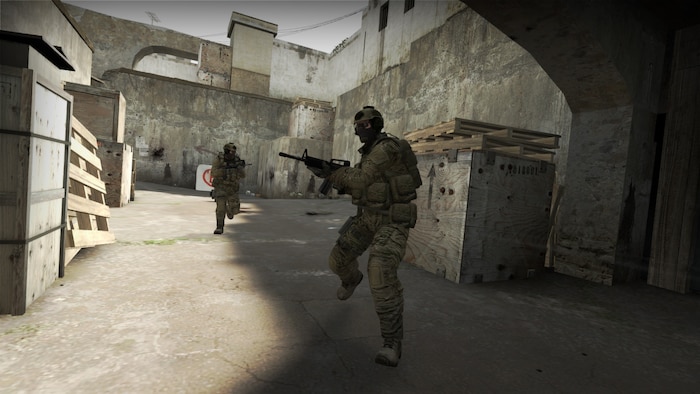 The skill-supported chance is a common feature of games like Black Ops 4 and CS: GO. The player can master all the aspects of the gameplay, from choosing the best weapon for a given situation to scoring headshots while running like a headless chicken around the map. But all the skill in the world won't stop the chance from getting in the way of a seemingly easy win. That's why, with the games like these, time and effort spent on developing the reflexes of a Navy Seal will only take you as far as the novice player jumping around the map and shooting in every direction allows you to.
Key features
A quintessential multiplayer FPS game
Multiple types of matches to participate in
"Easy to learn, hard to master" gameplay mechanics
Well, here you go. This list presents only a fraction of the games that fit the description of "easy to learn, hard to master." If you're willing to dedicate countless hours of trial-and-error, learning patterns, and figuring our load-outs, feel free to choose one of them. And if you want to just toy around, trying your hand ina fighting tournament, or feel like the character of your favorite anime, or save the world from terrorists – you'll also be able to do that. Just try not to get too frustrated – these games are "hard to master" for a reason, so there's no need to lose sleep over a boss you can't defeat or a cheeky brat that keeps calling you names.