Every now and then, the discussion about the difficulty of modern video games reemerged to stir the pot of gamers' opinions. Some say that games should be difficult and challenging.
Others claim to the contrary. In a way, both of these groups are right, but today we will focus on the latter one. Sometimes the best way to enjoy electronic entertainment is to take it easy. The games on our list guarantee a wholesome time for the players who don't like spending hours mastering the convoluted gameplay mechanics.
Easy Video Games for Everyone
Here's the list of ten easy and fun games that anyone can play! 
Minecraft
| | |
| --- | --- |
| Release date: | 2013-11-19 |
| Genre: | Action |
| Developer: | Mojang |
| Game modes: | single-player, multiplayer |
Minecraft is probably the most quintessential "pick up and play" game in existence. While it offers a wide variety of modes and features, including adventure, survival, and more, the game is quintessentially a sandbox where the player can create magnificent constructions without much care for anything else.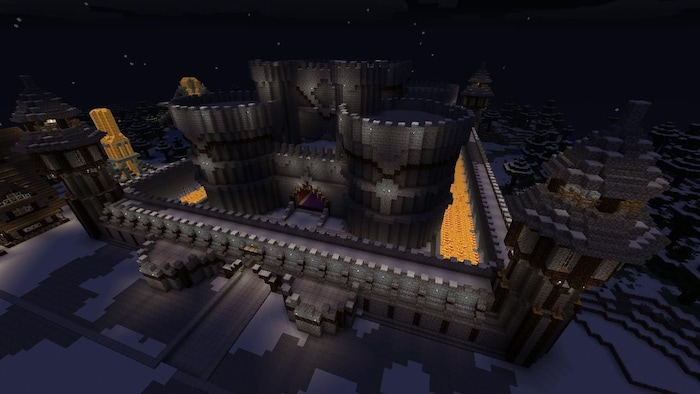 To play Minecraft, one doesn't even need a computer or a game console. Versions of Mojang's opus magnum can be played on smartphones, tablets, and even TV sets. Speaking of different versions of the game, some of them have unique features that make gameplay even more fun for the whole family. You can use Minecraft as an education tool, shaping children's teamwork skills, or take the game outside and create constructions in the real world using augmented reality. Minecraft is filled with limitless possibilities, only waiting for the player to discover. 
Key features
Explore the limitless possibilities of Minecraft's gameplay
Experience a great adventure, face your own fears or give in to creativity in the game's modes
Take the game to the next level with different versions of Minecraft
Mario Kart 8
| | |
| --- | --- |
| Release date: | 2014-05-30 |
| Genre: | kart racing |
| Developer: | Nintendo EAD |
| Game modes: | single-player, multiplayer |
You've probably heard horror stories about playing Mario Kart with friends and/or family. The game's competitive nature releases people's worst instincts if played overly seriously. But Mario Kart 8 is an excellent choice for those looking for a fun and easy time with their favorite Super Mario Bros. series' characters.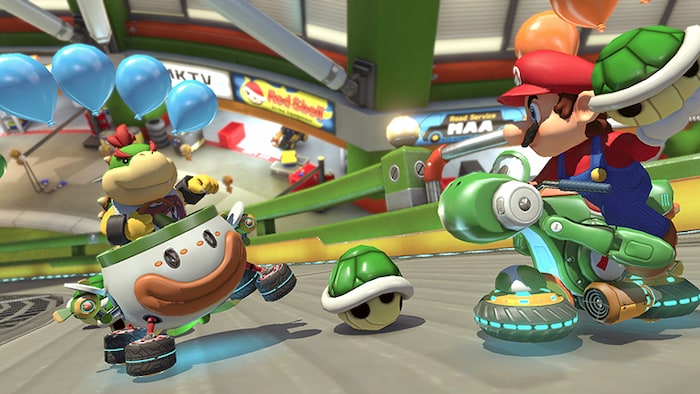 The gameplay features focus on arcade-style racing on various tracks. The player can choose one of several characters – Mario, Luigi, Bowser, and Princess Peach, among others – and face A.I.-controlled opponents or other players in multiplayer. The players can pick up various boosts and weapons scattered along the track and use them to slow down their opponents. Thanks to its colorful graphics and easy to learn controls, Mario Kart 8 is a new excellent party game for the entire family. 
Key features
Race as your favorite Mario characters
Face your opponents on colorful tracks
Collect boosts and weapons to hinder your rivals' progress
Fortnite - Battle Royale
| | |
| --- | --- |
| Release date: | 2017-09-26 |
| Genre: | third person shooter, battle royale |
| Developer: | Epic Games |
| Game modes: | Multiplayer |
While not a game that all will enjoy, Fortnite – Battle Royale is one of the easiest titles on our list, as well as the cheapest. This free-to-play title allows the players to participate in an all-out battle against others, using a variety of characters and weapons. The main appeal of the game stems from its fun, action-packed gameplay and customization options.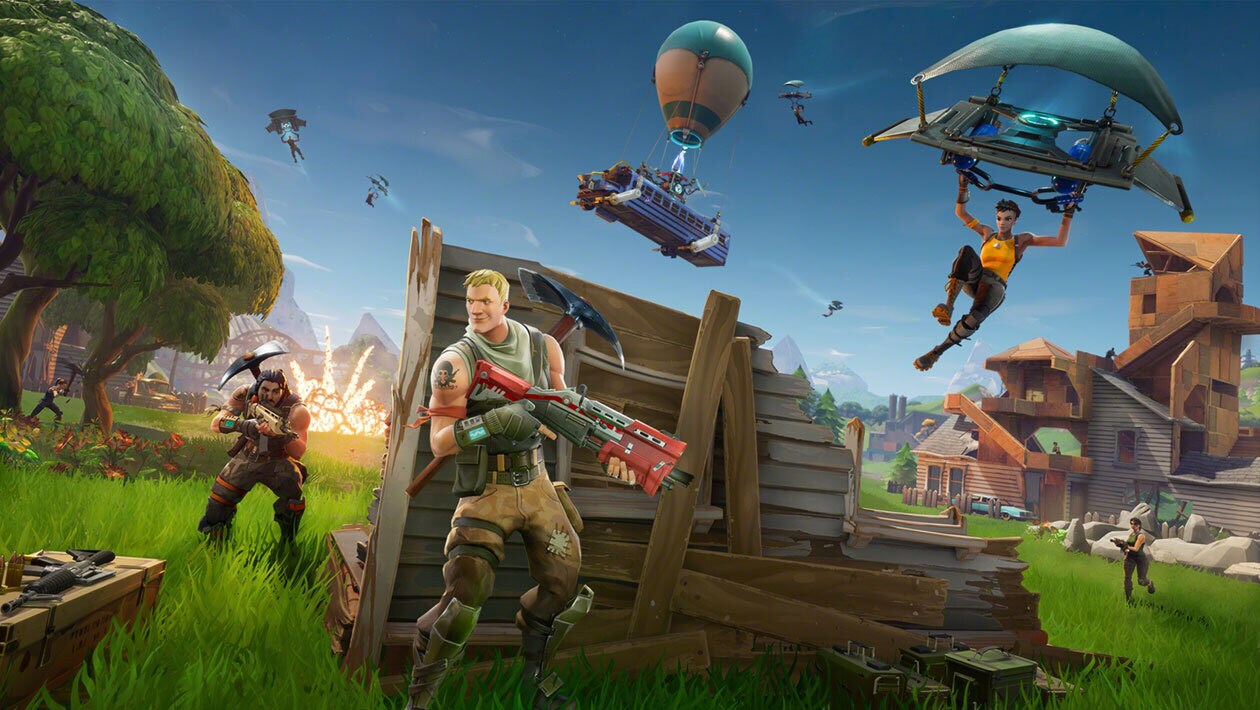 The player can equip their in-game avatar and their weapons in various skins and emblems. Thanks to various partnership events, Fortnite players can customize their characters to look like pop-culture icons, such as the characters from DC Univers or the Star Wars saga.  But most importantly, the game can be played by irrelevant of the player's skills. The combat mechanics are very easy to grasp, and after few hours with the title, the player has basically mastered them. 
Key features
Enter the online arena and play against hundreds of other players online
Team up or go solo against your opponents
Choose from various available weapons – both melee and firearms
Equip skins to personalize your in-game avatar
Super Mario Party
| | |
| --- | --- |
| Release date: | 2018-10-05 |
| Genre: | party game |
| Developer: | Nintendo |
| Game modes: | single-player. multiplayer |
The newest installment of the Mario Party series gives the players another chance to test their skills against each other in a variety of minigames. Said minigames aren't difficult to grasp but mastering them might take the player a while. And that's the point of Super Mario Party – the quintessential party game from Nintendo.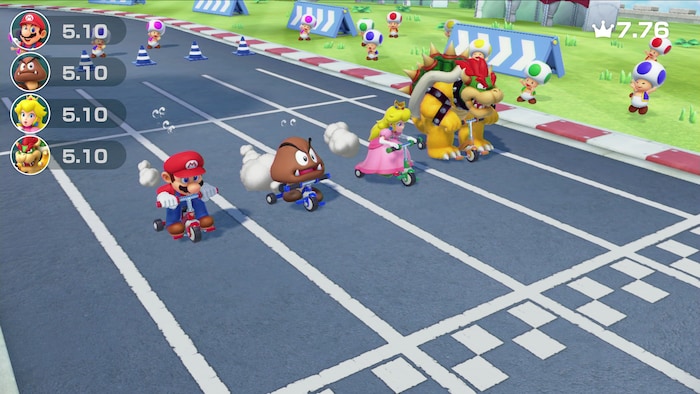 The players begin by choosing their avatars, which they will move along a gameboard-like plane. Moving the avatar ono a specific spot activates the minigame that the player will have to win in order to proceed. These games can be played solo or in teams, adding to the fun of working together to defeat the opponents. The minigames themselves will require the player to win a bike race, roll a barrel down the hill while avoiding obstacles, empty a container full of candy, etc. All these games will provide a lot of fun for all players involved.
Key features
Enjoy a variety of minigames divided into different categories
Play against your opponents solo or in co-op multiplayer mode
1-2-Switch
| | |
| --- | --- |
| Release date: | 2017-03-03 |
| Genre: | party game |
| Developer: | Nintendo EPD |
| Game modes: | multiplayer |
As is the case with plenty of new consoles, one of the first games released for Nintendo Switch was a party game – 1-2-Switch. Using JoyCon's motion detection features, the game allowed the player to participate in a series of minigames, testing their manual abilities.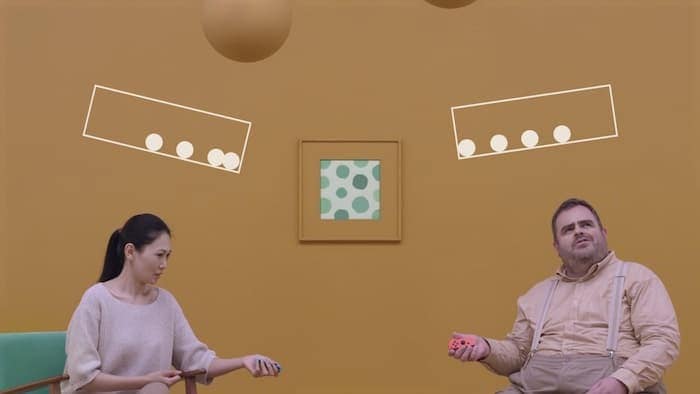 n 1-2-Switch, the players could try their chance in such games as Swordfight, where they had to swing the JoyCons in front of each other like bladed weapons. Wizarding Duel uses similar mechanics, only replacing swords with wands.  In Wild West Duel, the player has to "shoot" their opponent with their JoyCon after a specific audio prompt. 1-2-Switch offers plenty of other games that can be played by both the youngest and oldest family members, bringing everyone closer together through fun activities.
Key features
Use JoyCon's motion detection to play various minigames
Become a Wild West gunslinger, a master swordsman, or a powerful wizard, among many others
Super Smash Bros. Ultimate
| | |
| --- | --- |
| Release date: | 2018-12-07 |
| Genre: | fighting |
| Developer: | Bandai Namco Studios, Sora Ltd. |
| Game modes: | single-player, multiplayer |
Super Smash Bros. Ultimate gives the player a chance to face each other as their favorite characters from various Nintendo franchises. It is the only game where Princess Peach can fight Bayonetta, Samus Aran can take on Link, and Donkey Kong throws down with Kirby.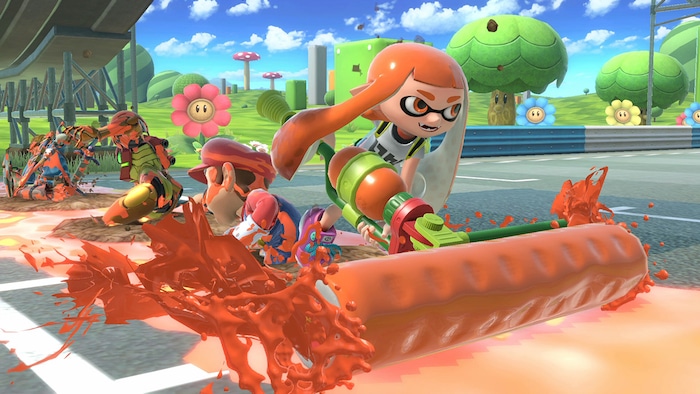 Unlike other fighting games, some of which require the player to learn a multitude of combos with varying degrees of difficulty, Super Smash Bros. Ultimate gives the player easy-to-learn combat mechanics. A unique feature of SSBU is that the player can use various powerups and items against the enemy players, similarly to the Mario Kart series. Combined with up to 8 player multiplayer, Super Smash Bros. Ultimate is an excellent game to play for those who rarely touch fighting games.
Key features
Play as various characters from popular Nintendo franchises
Try out easy to learn combat mechanics
Use various items to gain the upper hand in battle
Test your skills against up to other 8-players
Roblox
| | |
| --- | --- |
| Release date: | 2006-09-01 |
| Genre: | game creation system, massively multiplayer online |
| Developer: | Roblox Corporation |
| Game modes: | single-player, multiplayer |
Roblox is an interesting title on our list. On top of offering plenty of interesting games, the program allows players to create games of their own using a fairly robust creation system. The player can use the assets included in the game or design their own and share them with others. The player can also buy various items, cosmetic or otherwise, using Robux – the game's virtual currency.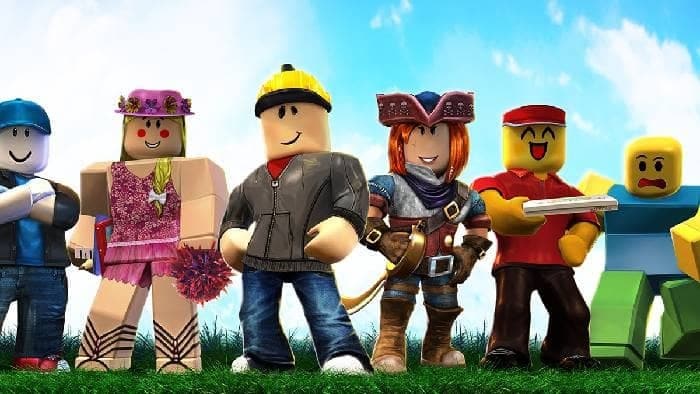 Roblox might not be easy as a design game; initially, the players might find it difficult to figure out all the kind of the program. But Roblox is not only about developing your own game – it's also about playing the ones made by others. While exploring the world of Roblox, the player will find plenty of titles, most of which are easy enough to play for inexperienced gamers. And thanks to the MMO aspect of the title, the player can share their Roblox fun times with others. 
Key features
Experience the thrill of creating your own game and sharing it with the world
Play hundreds of titles created by other players
LEGO Star Wars
| | |
| --- | --- |
| Release date: | 2009-11-12 |
| Genre: | Adventure |
| Developer: | Feral Interactive (Mac) |
| Game modes: | single-player, multiplayer |
LEGO Star Wars is a game that allows the player to experience the thrills of Goerge Lucas's prequel trilogy in a very accessible way. The game presents the events of Episodes I to III, but instead of the actual characters of the saga, the players control their LEGO minifig representations.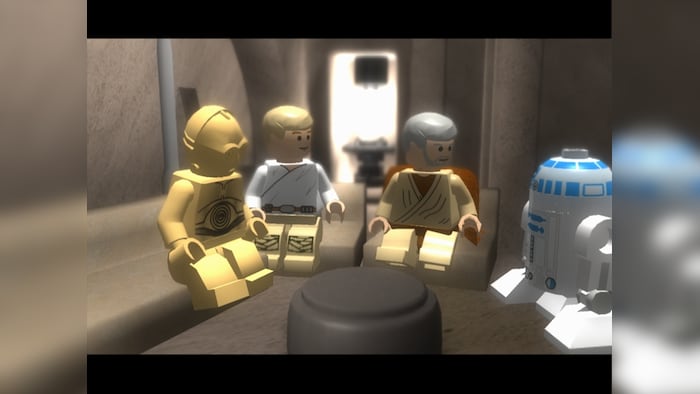 The game focuses on three key aspects of gameplay – the exploration of the map in search of various items, solving puzzles – most often requiring the player to build something – and occasional combat. The game allows the player to switch the character they control, creating bizarre scenarios. For example, who knew that it was actually Master Yoda who defeated Darth Maul on Naboo. The parodistic approach to the source material is one of the main charms of the game.
Key features
Experience the story of Star Wars' prequel trilogy from a whole new perspective
Fight for the fate of the galaxy as one of 56 playable characters
Team up with friends to solve puzzles with ease
Animal Crossing: New Horizons
| | |
| --- | --- |
| Release date: | 2020-03-20 |
| Genre: | social simulation |
| Developer: | Nintendo EAD |
| Game modes: | single-player, multiplayer |
AC: New Horizons is undoubtedly one of THE games of 2020, as well as one of the few shining points of the year. Considering the events that transpired throughout 2020, it's a small wonder that the game about living on a small, peaceful island turned out to be a smash hit among the players.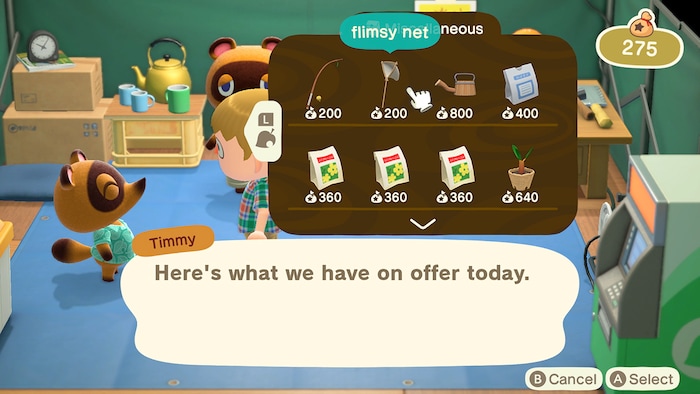 The gameplay of New Horizons is similar to that of the previous installment of the series. The game puts the player in the shoes of a newly arrived villager, and the rest is up to the player. The main focus of New Horizons is interacting with NPCs, performing various house chores, spending time outside, etc. The pace of the game is really slow, too. Combine that with the relative ease of performing most tasks, and you have on your hands a perfect leisure game for those who don't like to challenge themselves too much. 
Key features
Build a new life for yourself in Animal Crossing: New Horizons
Enjoy the simple joys of life like fishing, gardening, etc.
Meet your neighbors and build new friendships
Visit other players' islands and compliment their creations
The Sims 4
| | |
| --- | --- |
| Release date: | 2016-11-03 |
| Genre: | Simulation |
| Developer: | Maxis |
| Game modes: | single-player |
Last on our list but definitely not the least, is a title that is an equivalent of watching your neighbors through the curtains. It might not be the most exciting of pastimes, but it's definitely one of the most relaxing ones. And who knows, maybe today Mrs. Jones will finally learn how to not burn the steak? This and much more the player will find in The Sims 4.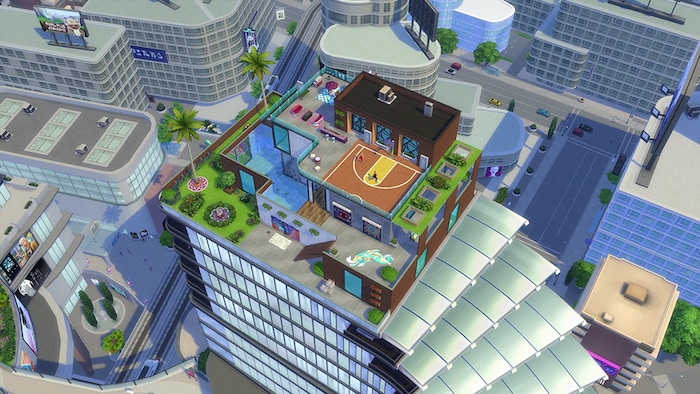 In the virtual life simulator from Maxis, the player creates a family of sims and watches them go about their daily business – go to school, work, real, etc. The player can interact with the family in various ways. Sims will often announce their various needs, and it's up to the player whether they will heed the sims' pleas. One of the undeniable funs of playing The Sims 4 is that it requires so little of the player – a few clicks take care of most of the things, leaving the player to enjoy observing their virtual people live out their lives until one of them decides to set the house on fire.
Key features
Create your virtual family and observe their daily life
Meet the needs of your sims and keep them happy and content
Play God with their virtual lives by pushing them towards success or throw obstacles their way
Easy-peasy!
It's an undeniable fact that some games were made to be difficult. Challenging the player is part of their charm. But there are also games that let the player unwind, relax, put their feet up and enjoy a good time. Is either of these types objectively better than the other? Contrary to what some people would like you to believe – no.
Different things work for different people, and games are an excellent example of that. If you enjoy the challenge a d hard work inherent in playing difficult games, all the power to you. But if spending hours on mastering gameplay mechanics gives you a headache, try one of the titles from our list and take it easy. Because, as a wise man once said, "there's nothing wrong in enjoying the simple life".