Millions of players around the world have already been carried away by the magic of the Elder Scrolls Online realm. And no wonder, because this is the pure essence of classic Elder Scrolls for PC introduced in multiplayer form.
Returning to the already known places and the unique atmosphere of this series, contained in one edition of the game is an excellent opportunity to relive the adventure in significantly improved conditions. And although the game initially struggled with some bugs, it is currently running at top speed and new additions are being released now and then, which is met with great enthusiasm from fans of the series.
Elder Scrolls Online offers the option to buy the standard version of the game or a subscription – ESO Plus. Many may question which of these options is better and would simply suit them right, so we are happy to dispel any doubts in this guide. Probably the most important factor, when deciding whether to buy a game in a given version, is the commitment and time that you intend to devote to it. When you're not sure if you like the game at all, it's probably best to buy the standard version once and dive into the game to see if that's what you enjoy. Based on this, you can always purchase a subscription later.
On the other hand, players already familiar with the world of Elder Scrolls may wish to immediately acquaint themselves with the whole range of possibilities available, without wasting time savoring it piece by single piece. This is perfectly understandable, as it is nice to start an adventure having access to all the game content right away. However, is it financially beneficial? Or is it possible to unsubscribe? Let's start with the basic perks.
ESO vs ESO Plus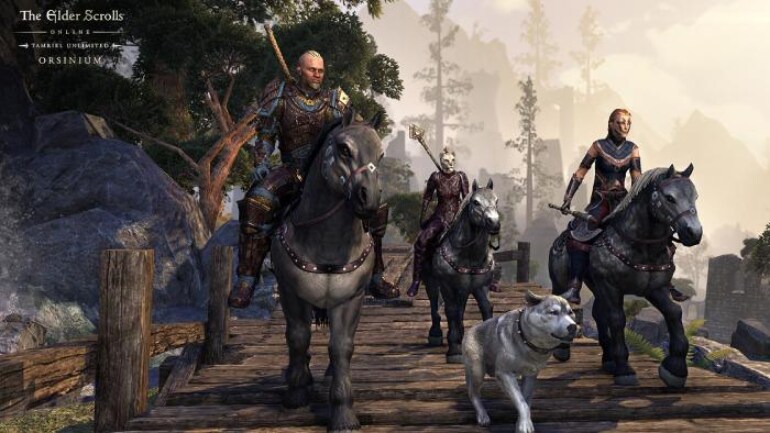 In ESO Plus, unlike the base version, you gain access to:
Absolutely all DLCs that have ever been released for the game, including Morrowind (which adds Vvardenfell and Halls of Fabrication), Greymoore (Western Skyrim), Harrowstorn (Unhallowed Grave and Icereach), and many more that just wait to be discovered.
1,650 crowns each month – this is the in-game currency that you can spend on costumes, mounts, or character development packs. Besides, crowns can also be purchased with real money, whether it is a standard version or a subscription.
Extended bank – you can store twice as many items in it.
10% more gold and experience earned.
Storing an unlimited amount of crafting materials.
Twice as much space for items in housing.
Possibility to use unique dyes for costumes.
Double the Currency Cap for Transmutation Crystals.
Access to premium deals in the in-game Crown Store, in which there are items not available to users of the standard version.
The Elder Scrolls Online top-ups
| | Item | |
| --- | --- | --- |
| | The Elder Scrolls Online Crown Pack 3 000 Coins | Read more |
Can I choose for how long I would like to have a subscription? How much does it cost?
Of course, the offer includes the purchase of ESO subscription in various ranges of time and different monthly fees. Whether you plan to spend a relaxing and enjoyable month of intense gaming, or you wish to have access to all add-ons all year round without having to worry about refreshing your subscription, you have the following options:
12 months – $ 139.99
6 months – $ 77.99
3 months – $ 41.99
1 month – $ 14.99
As you can see, if you actually plan to engage in the game for longer, the option to buy ESO subscription for a year has certain benefits. Nevertheless, the price for one-month membership is also very decent, if you take into account that you will have access to everything that the game can offer during this time.
Can the subscription be renewed? What happens if my subscription expires?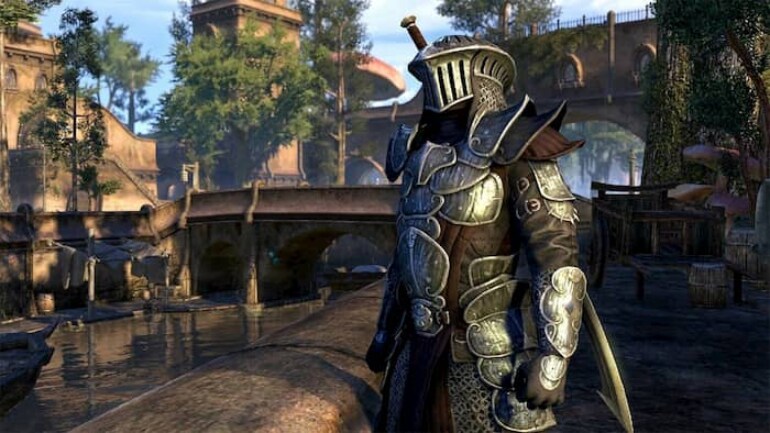 Yes, you can renew your subscription endlessly. Importantly – in a situation where you forgot to buy another subscription period and you realize with horror that it happened, take a breath of relief, because not everything you received with the subscription is lost. First of all, it is worth accepting that gone is access to the regions, that were the content of the DLCs.
So what stays with you when your subscription expires?
Already collected crafting materials
Crowns that you did not spend during its lifetime. Of course, you will not receive the next one every month, as it was when you were the owner of ESO Plus, but you can Spend the remaining currency without fear
Items – you don't lose any items, no matter if they were coming from loots, found or bought in the store
As you can see, the temporary loss of subscription is not a big drama and the game warrants a smooth and enjoyable transition from one subscription period to the next one.
Is it worth buying Eso Plus?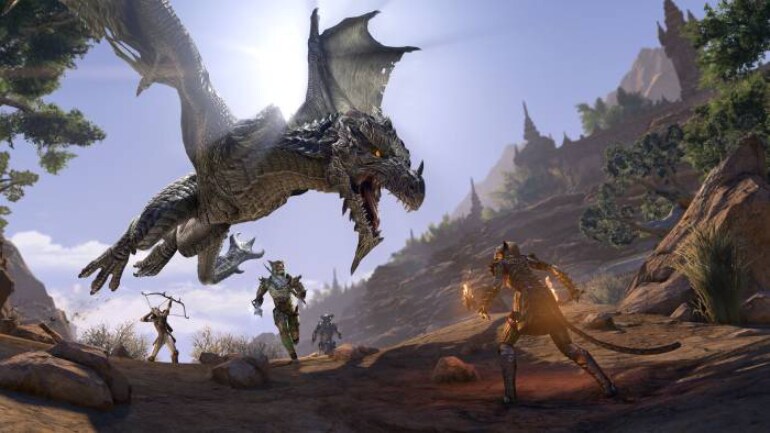 Regardless of whether you are satisfied with the standard edition at this point, or if you simply do not know what to think about it all yet, the answer is – definitely worth it. The additional subscription content guarantees, above all, new experiences, adventures, items, endless possibilities, and faster character development. Even if you are unable to spare the game a great amount of time or are a casual gamer and play from time to time to relax, it does not mean that at these moments of the day you cannot enjoy the premium version of the game.
Especially attractive in ESO Plus is the access to all released DLCs, because it allows you to fully explore the entire world of Elder Scrolls that exists at the moment, and it's a clear promise of lots of fun for both die-hard fans of the series and random RPG adventurers, who may not be quite familiar with this world. In a word, if you are one of them, there is nothing to wait for.