Amazon Gift Cards are a great gift idea for everyone. Don't know what to buy your friend for his birthday? Would you like to give your loved one something special for Valentine's Day? Or maybe you just want to make someone a nice surprise, just like that? No matter what the reason is, the Amazon gift card is an excellent choice for any occasion.
Sometimes the rules for purchasing such a card may at first glance seem complicated. Not everyone has to be an expert in online shopping, and searching for information on how it works can cause quite a headache. To dismiss any doubts, we have created a small guide to fill you in on the subject. We also encourage everyone to check out our best deals and offers for Amazon gift cards.
Everything about Amazon Gift Cards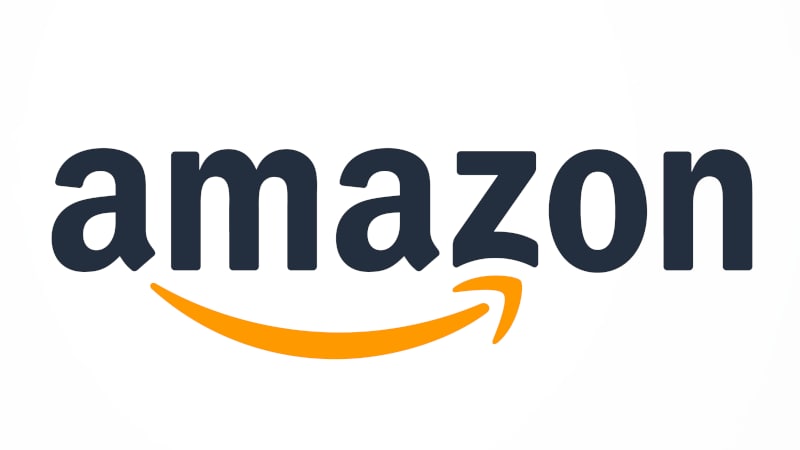 Amazon is currently the largest online store on Earth. You can buy everything – not just items, but also services, subscriptions, and more. This makes the Amazon Gift Card a guarantee of meeting the needs and desires of anybody in the world. What is more, it is a gift that can be received in no time, because the purchase of the card takes only a few minutes.
Where can I buy Amazon Gift Cards?
You don't have to look far as Amazon Gift Cards are very easily available. If you want, you can buy them online from Amazon or G2A. After the purchase, the card is delivered to you immediately and you can give it to someone by sending it online or you can print it and hand it in person.
Amazon also offers the option of sending such a card and you can buy a special gift box with it, which will make your present more personalized. However, if you are interested in buying in a stationary store, Amazon Gift Cards can be easily found in the largest chain stores, such as Whole Foods, 7-Eleven, or RadioShack. They are also probably available at the nearest bookstores or newsstands just outside your home.
Where to sell Amazon Gift Card?
If your card turned out to be unwanted for some reason and you don't know what to do with it – do not fear. You can always sell it. The process is as easy as purchasing it. Just visit one of the most popular marketplaces on the internet. You can easily sell your card there and get your money back or exchange it for something else. If you already have a Reddit or Facebook account, you can also get rid of your Amazon Gift Card there.
Where can I use Amazon Gift Card?
You can use your card in the online Amazon store, which has almost everything in offer. If you are not interested in buying items but would like to use your card for purchases at another store, you can easily acquire a subscription or a card to another store with it. This way, thanks to the Amazon Gift Card, you can, for example, add funds to your Steam Wallet or buy a Netflix gift card. The possibilities of what you can buy are endless.
What can I buy with Amazon Gift Card?
You can buy whatever you want: toys, games, movies, electronics, garden tools, and even groceries. You can buy other gift cards to use Starbucks services, shop at Victoria's Secret, or dine at Taco Bell. You can also use your card to buy books for your Kindle. Check out Amazon's offer in your country and browse as much as you wish.
How to redeem my Amazon Gift Card?
Nothing easier. To redeem your card, go to the Amazon online store and then click the Gift Cards tab. There you will find Redeem Gift Cards among the options at the top of the page. Now all you have to do is enter your claim code and then select Apply to Your Balance. All done! You can enjoy your shopping as much as you want.
Who accepts Amazon Gift Cards?
To shop using your card, you can now leave the Amazon website and browse other stores' offers as well. Are you interested in photographic equipment? Go to Beach Camera and buy a camera. Do you want to be fit? Check out bodybuilding.com, where you can use it not only for exercise equipment but also the workouts. Hundreds of stores accept Amazon Gift Cards, including 1800 Pet Supplies, Allurez, iHome, and many more.
How does it work?
If you've decided to buy an Amazon Gift Card, you already know that you can do it both online and in-store. As far as buying in real life works easy, the same process online can seem more complicated.
Start by going to the Amazon website and select your country there, because the offer and rules of operation can be different depending on the localization. Then, enter the Gift Cards category. There you will see various categories of cards proposed by the store. As you can see, the offer covers literally every event that can happen in a person's life, and there is even a gift offer for no occasion. Select the offer you are interested in and you will be redirected to the page where you can personalize your gift. Choose from many designs, write your own text, put your photo on the card and choose a delivery option. Amazon made sure the Gift Cards are truly personal!
You can choose one of the available prices or enter your own. The price you choose will become the amount that the recipient will be able to spend in the store. Then all you have to do is select Buy Now, choose a payment option, cover it and you are the happy owner of the Amazon Gift Card! Send it to the special someone you want to make happy or give it in person.
After redeeming the card, the recipient will have unlimited access to the content of the Amazon store and you will know that you have chosen the best gift ever. The Amazon Gift Card does not have an expiry date, so it can be used even years after receiving it.