Would you like to have your own place in the Minecraft world, but don't know how to set things up?
Does the name "third-party server" sound just untrustworthy or straight up weird? Worry no more, because thanks to Mojang's in-house subscription service, establishing your own Minecraft Realm has never been easier!
All Minecraft Games & Spinoffs
What is Minecraft Realms?
Minecraft Realms is a subscription service that creates in the cloud your own personal Minecraft server called Realm[1]. It allows you to add up to 10 friends to hustle and bustle in Minecraft along with you.
The best thing about Minecraft Realms is that only one person subscribes it and all your friends get to play it for free. Also, All your invited friends are free to play Minecraft, even if the subscriber isn't playing the game at the same time. Of course there is an option to turn the Realm off for as long as the subscriber wishes to do so. An "offline realm" means no person who has been invited on it may access it.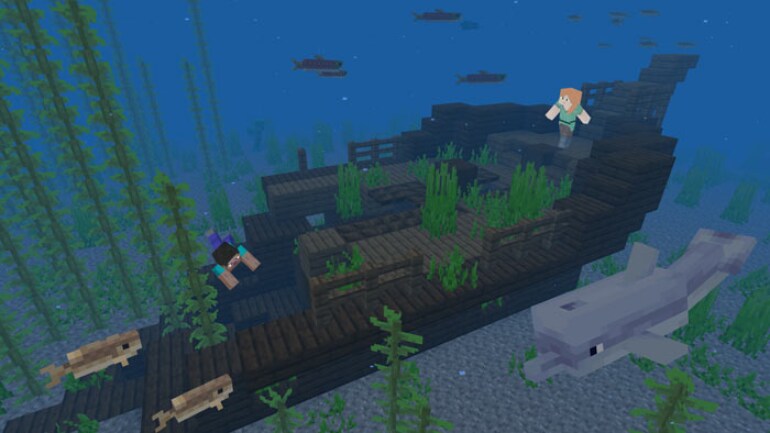 There are two ways of inviting people over to your Realm, depending on whether they are already on your friends list. If they are, simply chose them from the list via their gamer tags. If they are not, you may use a 'share link' method.
Four modes are available in Minecraft Realms – Survival, Creative, Adventure, and Spectator. The only one absent is Hardcore.
A Realm hosts slots for up to three different worlds plus one additional slot for Minecraft mini-games. A convenient option for storing multiple worlds, indeed! There is a catch, however – only one world can be active at any time. Of course each world on the Realm is backed for safety purposes.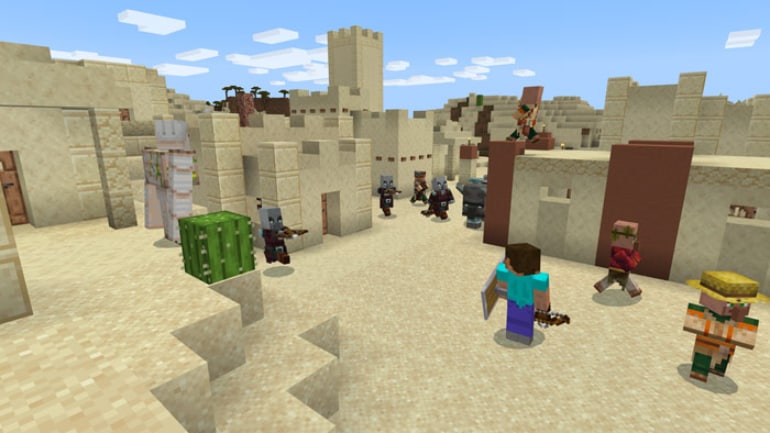 There is also another convenient feature of a Realm called "Club". It grants interaction between all players who have access to the Realm. Thanks to the Club, our Realm is safe from intruders and all other players who have not been invited.
The most notable downside of Minecraft Realms is the lack of modding option. So if you and your friends are into it, you should choose a host which allows it.
The cost of Minecraft Realms and where to buy it
Two different versions of Minecraft Realms – Bedrock and Java – have two different subscription plans.
The Bedrock version – for XBOX, Nintendo and PS consoles, mobile devices and Windows 10 – offers two subscription plans. A basic one is for 3,99 USD and it allows to invite up to two players. Its upsides are: the support of user-created content and a cross platform play for other Bedrock devices and consoles.
The same applies to the Bedrock Plus subscription plan. The difference between them? 7,99 USD per month, up to 10 players invited to the Realm, and access to more than 150 content packs from the Minecraft Marketplace, which is uploaded on a monthly basis.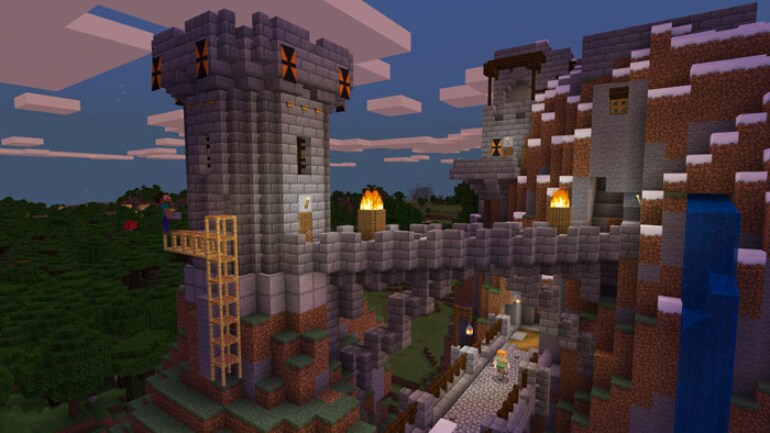 On the other hand, there is only one subscription plan for the Java version. It costs 7,99 USD, and naturally allows a cross-platform play between all other Java version users, but unfortunately does not support Minecraft Marketplace.
It's vital to know that both versions are incompatible with each other. If your friend plays Minecraft on Linux and you are e.g. the Switch man, it's impossible to invite or get invited to each other's Realms.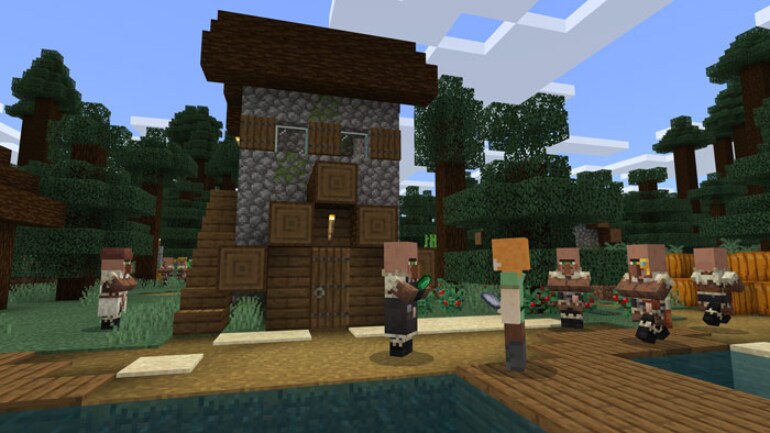 How to set things up
Handling Minecraft Realms is as easy as ABC.
You open the game (you don't say, Sherlock!), click Minecraft Realms on Main Menu and then choose Buy Realm. When you're all set with the payment, go back to the client and click on "click to start your new realm".
Then, you invent the name for your Realm and describe it briefly.
Next you will be given options to start a new world, upload an already existing one, or use a world template, as well as a bunch of other settings. Your world will appear then on the Minecraft Realms list along with a wrench button.
Now you are lock 'n loaded to invite your friends over, back your world up or configure it according to your preferences. Easy-peasy!
Care for some more information about Minecraft Realms? Check out tutorial videos and articles on the Minecraft website. Also, you may find some more answers in the FAQ section of Minecraft's Help Center website.