The Witcher season 3 is just around the corner and with it our favorite characters and many surprising changes. So what can we expect from this brand-new chapter of Geralt of Rivia's adventures?
Die-hard Sapkowski fans wonder how faithful the new TV series will be to the plot of their beloved books. Meantime, enthusiasts of previous seasons are counting on a similar experience, including their favorite cast. Questions and concerns spread all over the internet! Because here comes the third season of the Netflix The Witcher series, and it's always a topic worthy of a little chat. When will it come out? And what will it all be about? Let's see!
Release date – when it's coming out?
The exact date of the grand premiere remains official to the world since April this year. As it turns out, the new season divides into two parts. The first comes out on June 29 and consists of five episodes. But we'll have to wait a while for the second one, as the release date of the final three episodes is July 27.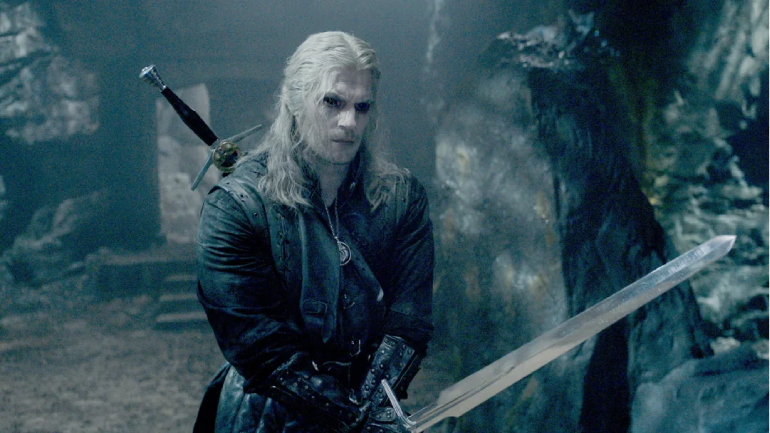 Image credit: Netflix
The Witcher Season 2: Plot and Setting
As some may not remember the last season's plot – let's take a brief trip into the past. Keeping it short, Season 2 kicked off with the Battle of Sodden end. Everyone thinks Yennefer is dead after blasting her super fire spell, and Geralt takes Ciri to Kaer Morhen. As it turns out – Yen lives but experiences a little problem with her powers. In the meantime, Eskel turns into a leshen, Vesemir wants to produce new witchers from Ciri's blood, and Geralt investigates the mysterious monoliths. Triss discovers Ciri may have something to do with the prophecy about the end of the world, so our leading character takes his surprise child to the Temple of Melitele, where they meet Yennefer.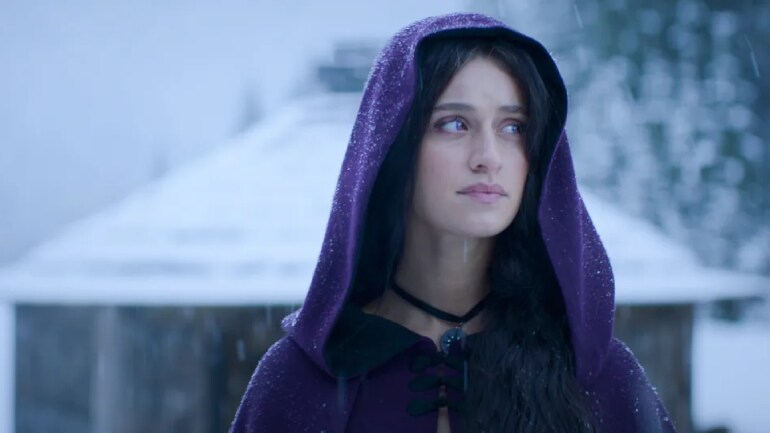 Image credit: Netflix
What they don't know is she collaborated with Voleth Meir – a horrific demon who desires Cirilla's power. Everyone is after Ciri because Rience comes to the temple as well. And in the meantime, the first elven child is born. Soon, however, it dies, and Francesca's pain helps Voleth Meir possess Ciri. Our young heroine starts killing witchers in Kaer Morhen. Everything gets complicated to such an extent that Yennefer decides to take over the demon, and together they drag it through the portal to another world, where Voleth Meir joins the Wild Hunt. The End. Ah, not exactly, because Emperor Emhyr gets furious at Cahir and Fringilla for not completing a job and announces he will find his daughter Cirilla himself.
What can we expect in Season 3?
What can we say – the official trailer guarantees goosebumps! Based on Sapkowski's 'Time of Contempt', the new season follows the fate of three of our main characters forming a unit that we can boldly call family. As more demons, lords, monsters, and magical creatures begin to hunt Ciri with even grimmer determination, Yennefer takes Geralt and a girl to Aretuza.
They were supposed to be safe in this haven, but local mages seem not as trustworthy as she previously thought. So we can safely assume the upcoming season will be full of details on all the rivaling factions, including the elves, Redanians, Rience, The Brotherhood of Sorcerers, the Wild Hunt, and newfound dad Emhyr in charge of evil Nilfgaard.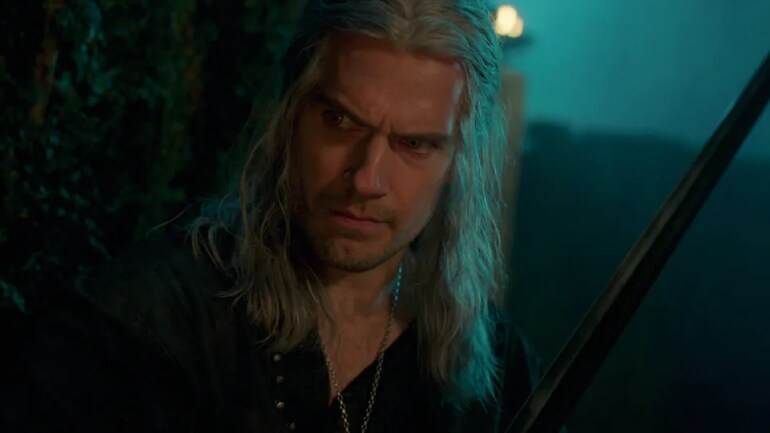 Image credit: Netflix
There will also be time for relationship threads and resuming the story of some side characters. A stay in Aretuza is an excellent opportunity for Yennefer to redeem herself and become a reliable member of the brave trio. Destiny is one thing, but Geralt wasn't thrilled with sacrificing Ciri to a demon situation. We can also finally hope for some mother-daughter bonding, as the two girls will get a chance to practice magic together. And eventually, Geralt will realize he is fighting for more than his own survival. As he says in the trailer: 'For the first time, I understand real fear.' So he has no more time to live in his proven, emotionless slaying-monster warrior shell. Instead, he must learn what matters most.
Season 3 will also probably test Dandelion, who got entangled in some unpleasant business with the most unpredictable designer of Redanian intrigue, Dijkstra. But not entirely, because confirmed information says our favorite womanizer and extremely talented bard has a chance for a passionate affair with the least expected person – Radovid. This Redanian prince will show interest in Dandelion during the interrogation scene, so we can all enjoy a new plot to follow.
Returning and New Characters
The main cast will again feature Henry Cavill as Geralt of Rivia, Freya Allan as Ciri, and Anya Chalotra as Yennefer of Vengerberg. We can also expect our favorites Joey Batey as Dandelion, Anna Shaffer as Triss Merigold, Kim Bodnia as Vesemir, and Royce Pierreson as Istredd. However, this will be Cavill's final run in the series, as in season 4, the role of Geralt will be taken over by Liam Hemsworth (known from The Hunger Games, Poker Face, and The Dressmaker). As Cavill said: 'My journey as Geralt of Rivia has been filled with both monsters and adventures and alas, I will be laying down my medallion and my swords for season four. […] Liam, good sir, this character has such a wonderful depth to him, enjoy diving in and seeing what you can find.'
Liam soon responded on his Instagram account: 'As a Witcher fan I'm over the moon about the opportunity to play Geralt of Rivia. Henry Cavill has been an incredible Geralt, and I'm honored that he's handing me the reins and allowing me to take up the White Wolf's blades for the next chapter of his adventure. Henry, I've been a fan of yours for years and was inspired by what you brought to this beloved character. I may have some big boots to fill, but I'm truly excited to be stepping into The Witcher world.'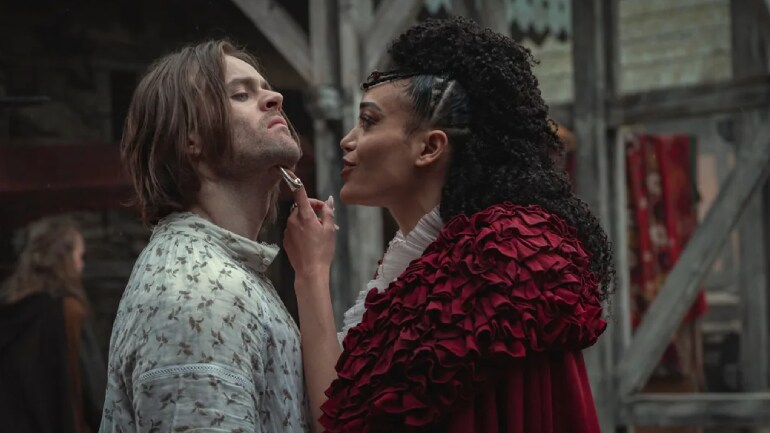 Image credit: Netflix
With the Cavill exit, we can hope for some epic Geralt scenes. As showrunner Hissrich said, "Henry has given so much to the show and so we want to honor that appropriately." Especially as the plot thickens with more confirmed actors including Mimi Ndiweni as Fringilla, Eamon Farren as Cahir, Mecia Simson as Francesca, or Tom Canton as Filavandrel.
But season 3 introduces some new actors! An already mentioned Radovid will be the new role of the fantastic Hugh Skinner. There will also be Robbie Amell as Gallantin – a warrior leading an army on the side of Nilfgaard, Meng'er Zhang as Milva — a huntress from Brokilon, and Christelle Elwin as Mistle — a revenge-driven member of the new Rats faction.
Production and Behind-the-Scenes
According to Hissrich, this season will be more relationship and sexuality oriented. Season 3 continues the story of Philippa Eilhart – fan-favorite LGBTQ heroine. The creators also decided to focus more on Ciri's orientation, which has been previously avoided. Freya Allan (playing Ciri) commented on the topic: 'I won't know until we get there how I'm going to navigate how Ciri is navigating her own sexuality […] But I don't think she's really discovered yet about her sexuality, necessarily, I think. It's definitely something that she's going to discover in potentially season three, potentially season four. We'll see.'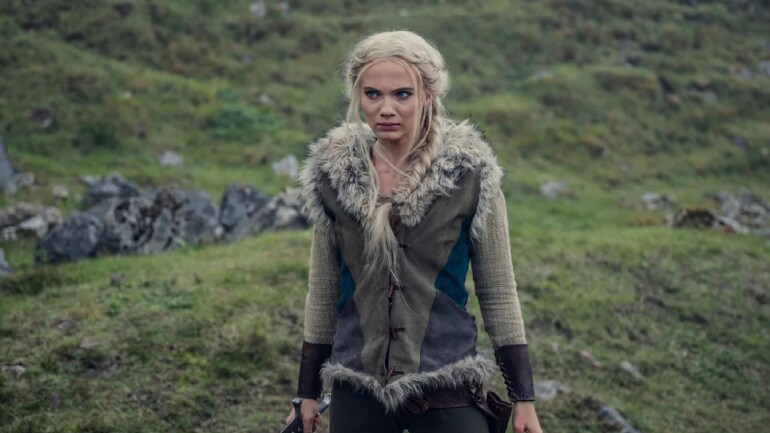 Image credit: Netflix
As the showrunner emphasizes, The Witcher evolves from the outdated stereotype of male-oriented fantasy into something more. Talking to Digital Spy, she admitted: "I'm glad that you brought it up because one of the things that I think that we try very hard to do with The Witcher is show that fantasy is for everyone, and represents everyone.' Joey Batey, playing Dandelion, adds something from himself: 'They don't want to see dragons anymore. They want to see dragons, but also: how does xenophobia work in this continent? What's it like with turmoil and war?'
The Witcher Lore and Adaptation
Lore and video game fans may be looking forward to the upcoming season more than ever. Showrunner Lauren Hissrich shared the news that 'Time of Contempt' is an exceptionally adaptable book, full of everything a TV series needs. So the plot will stick to the novels as much as possible! Of course, we can expect some changes. But that's completely understandable because the series focuses on crucial storylines leading to long-awaited solutions to multiplying mysteries.
Conclusion
So much news! The thrilling trailer, the Cavill exit, the thickening plot, and the mature approach to viewers' expectations are more than we ever predicted. It appears that after careful seasons 1 and 2, the creators got comfortable with the initially overwhelming world. It's time to tame this ocean of inspiration! We are sure the upcoming season 3 will be a masterpiece. And you? Share your fears, chat about your suspicions, and enjoy the rumors – it's the best way to spend time in the face of disappearing days until the grand release of The Witcher season 3.