If there's one thing you should always do after you set up a new system, it's installing an antivirus. New PC? Ignore configuring the wallpaper, install an AV. New phone, who dis? Get some extra protection.
Thankfully, there are dozens of antiviruses for you to check and rely on, offering mostly similar kinds of malware protection as well as additional features which might turn out to be really important and useful to your purposes.
Since there are so many AVs out there, we want to help you with a selection of a few you could rely on. But before we go to the shortlist, let's talk about the general value of AV.
Why is antivirus software necessary, in the first place?
Antivirus software has been important for ages, even back when the main methods of transferring data were physical. Now, much is done purely by downloading things off the internet, and redirecting traffic can have an innocent-looking URL take you to some malware-infested website.
It's absolutely crucial to have some extra layer of protection in addition to safeguards built into the OS, because while caution is always advised, some things require special treatment.
The Benefits of Using Antivirus Software
In addition to shielding your PC from malicious software embedded in things you download, antiviruses often also include alerts preventing you from unknowingly entering dangerous websites, can offer password managers, and even handle certain software updates.
Some of them also come bundled with an opt-in VPN service, which provides a different, but just as useful, form of protection: it ensures your privacy by obscuring your browsing habits and location.
Common forms of malware you should watch out for:
Ransomware – this type can lock you out of your system unless you pay a, usually rather hefty, sum to whoever has created that virus. By certain metrics, it's one of the most immediately dangerous types, simply because it comes with a price attached and few ways to fix the problem.
Spyware – it embeds itself in your system in order to collect information about your activities, which is a huge threat to piracy and might open you up for other attacks.
Keyloggers – much like spyware, it collects information about you, but in this case, it's interested in things you type, such as passwords.
Trojan – like its namesake, the Trojan Horse, this type of malware pretends to be things you actually want. Sometimes it might even be snuck into a patch to and otherwise innocent app.
Of course, there are more, but these four are the most recognizable and frequent offenders.
Now that we've established what antiviruses do, and what they protect against, let's move on to specific recommendations.

McAfee Antivirus
McAfee is one of the best-known antiviruses out there, with a long and solid track record and plenty of happy users.
Over the year it's expanded its service from PC to mobile devices as well, keeping you safe on the go. It comes in several plans and price variants, with a variable number of features beyond immediate malware protection.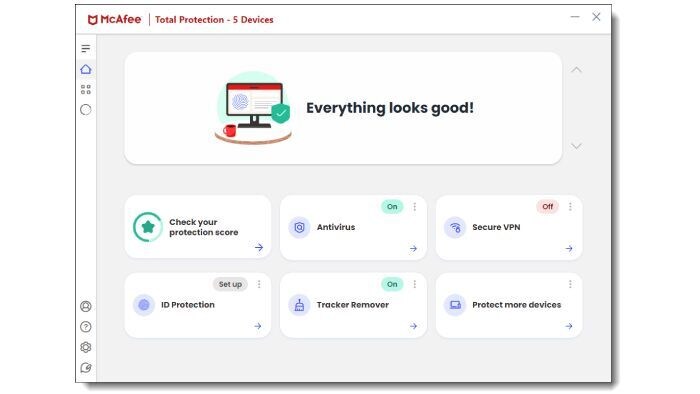 The basic Plus plan brings things like a firewall, antivirus, and file shredders, but lacks features like identity theft protection or extra banking security offered by the Advanced plan. There are also differences in the number of devices a license can be activated on. Overall, McAfee is a reliable, tried and tested antivirus that's easy to recommend.
Key features
Up to 5 devices on the Plus plan, unlimited on more expensive ones
Password manager available for all plans
Has a file shredder for safe and permanent disposal
Excellent customer support
Bitdefender Antivirus
BitDefender is a compact AV for people who don't needs a large gallery of features.
Depending on the plan you might get just the protection for Windows, with built-in layered ransomware shield and versatile malware protection at the Plus tier, or things like device optimization and solid firewall on the Internet and Total Security variants.
If you're using Android or iOS/macOS devices, your only option is the Total Security plan, as the cheaper ones only work with Windows. Even the Plus variant includes things like VPN (with a daily 200 MB of transfer) or anti-fraud safeguards, and has systems in place to ensure you won't suffer meaningful drops in your device's performance during the times the AV is on.
Key features
The protection extends to monitoring your browser to spot potentially dangerous websites
A simple built-in VPN with daily transfer allowance
The Internet Security and Total Security include parental controls and privacy firewalls
Several modes making sure your movie, work, or playtime aren't negatively impacted
Avast Anti Virus
| | |
| --- | --- |
| Password Manager: | No |
| Data Backup: | Yes |
Avast is certainly one of the most popular AVs, partially because of its pretty good free version, but also because it's been on the market forever.
Its paid plans come in two main variants, Premium Security and Ultimate, granting access to a different number of top-tier security features such as Wi-Fi security check-ups, or special access to the SecureLine VPN service.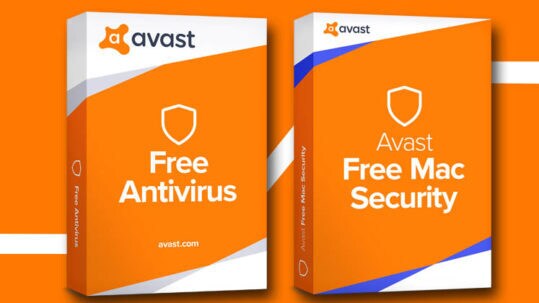 The premium plans come in flexible pricing, depending on the number of devices you need an antivirus for. On the high end, you can get a license of ten devices at once, or go for the cheaper options and protect just one computer or mobile device. Of course, the most affordable option is the free one, but it's limited to just essential protection, with no extra features.
Key features
The highest plan includes access to Avast VPN service, SecureLine
Web-browsing protection
Reliable free plan, without bells and whistles, but with good basic safeguards
Somewhat customizable pricing based on how many devices you need protected
AVG Internet Security
Another antivirus with a long track record, AVG comes in two plans: for a single device (PC or Mac) and 10 devices, with a free 30-day trial on top, in case you need some time to make a decision.
AVG has everything a reliable AV needs, including browsing protections, privacy shields, and Wi-Fi analysis which should be enough to prevent you from visiting a risky network.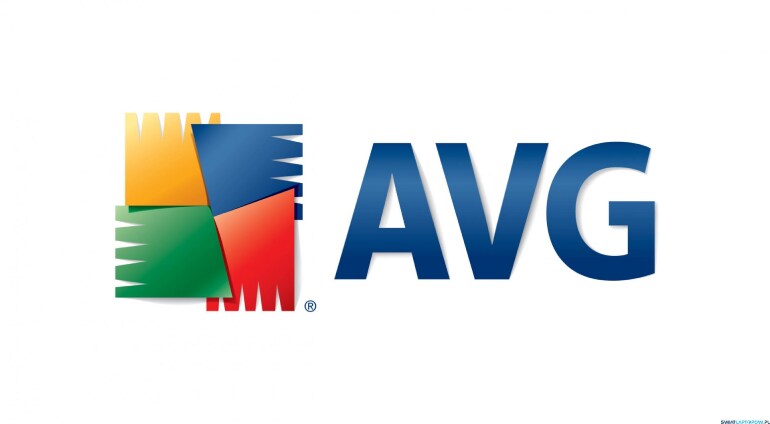 It also features password protection, if you keep logic credentials in your browsers, and shields from ransomware, has a data shredder and even webcam protection, so that you always know which apps request access to your camera. It's a great, easy-to-use antivirus without complicated plans and pricing, you get everything that's on offer, no tables to consult.
Key features
Protects you from malware, being spied on,
Supports Windows, MacOS, Android, and iOS
Simple pricing
Shopping and banking protections
Norton
Norton Antivirus hardly needs introduction, it's been around the block for decades now, and it's still going strong.
It comes in four plans, ranging from Norton Antivirus Plus, to Norton 360 Select, scaling up in price and number of features. The basic plan provides extras like a 2GB cloud backup and a password manager, but the higher tiers add more advanced features.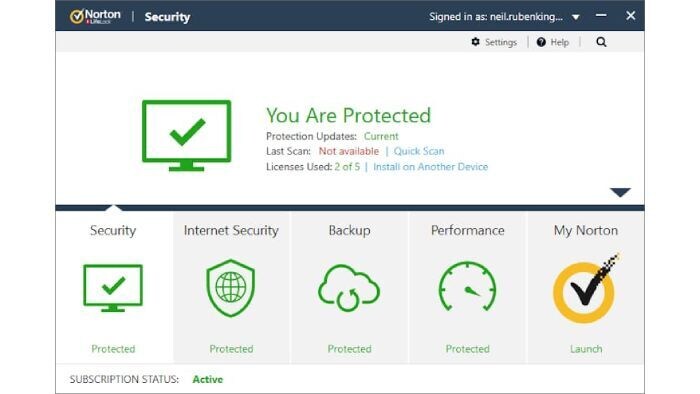 Notable features: Sandbox, an isolated environment to test apps; active phishing protection; network protection (features depends on the type of software version)
How to Choose the Right Antivirus Software
There are a few steps to take in order to decide which antivirus to choose.
First, decide how many devices you need to protect, this might filter out offers which offer too few, or too many (assuming you can't get friends or family to pitch in).
You should also figure out which features you'll have an actual use for. Perhaps a VPN is too much, but you need a good password manager.
Finally, you should figure out your budget, as this will substantially narrow down which AVs you're able to go for. More expensive doesn't automatically mean "better". At this stage you should see if any of the remaining options offers a free trial and test things out in practice, to see which one clicks with you.
Better safe than sorry
Antiviruses mostly compete on their features, so stating outright which one is the best is impossible, and our answer might not be true for every user anyway.
For example, if you play a lot of games and wish to know what's the best antivirus for gaming, pay attention to ones which mention things like game mode or performance optimizations, since they are more likely to keep pop-up notifications to a minimum and tone down resource drain while you're in-game. It seems reasonable, but it's not a solution everybody needs.
In the end, if you go with the options presented in this article, you're in for reliable, tested internet security software used by thousands or millions.