There are two kinds of enemies in video games. There are those you fight on a moment-to-moment basis: your zombies, your mercenaries, or some form of a ravenous beast intent on chomping on your bits. The other kind of enemy is the orchestrator of it all, the villain, the plot-enemy. For fantasy games, that's often a dark lord of some kind. But for modern-like and futuristic games it's very often a corporation of some sort.
In celebration of this trope, we've compiled a short list of the fictional evil corporations we had a chance to fight against in video games across the decades. The list is, of course, not exhaustive, because it's a huge topic, so we'll very likely expand it in the future.
For now, here's…
Games with Evil Corporation
Shinra Electric Power Company – Final Fantasy VII
PC
PS4
PS5 (Remake only)
Xbox One
Nintendo Switch
| | |
| --- | --- |
| Release year: | 1997. 2020 (Remake) |
| Genre: | Role-playing |
| Developer | Square, Square Enix Business Division 1 (Remake) |
Shinra has a lot to answer for. Although officially just a power company, Shinra's biggest sin is enabling Hojo, that creep, which led to all kinds of pain for many people. The creation of enhanced SOLDIER private military of Shinra, experiments on a horrendously dangerous alien, and, by proxy, everything Sephiroth has done after visiting Nibelheim. And there are also environmental problems.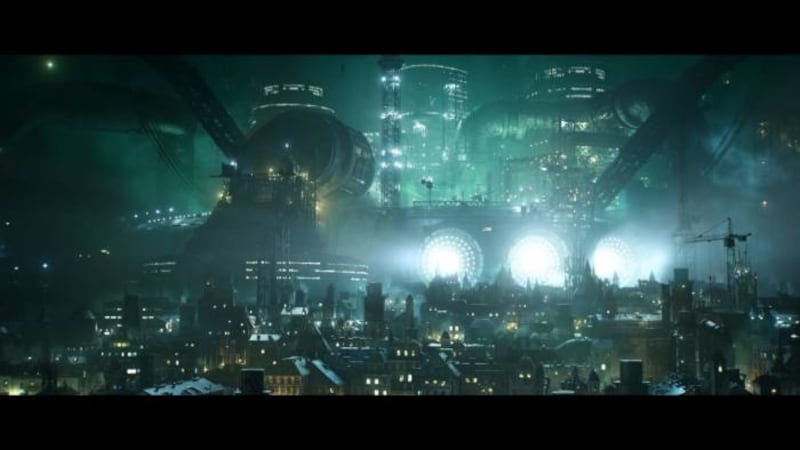 All in all, it's very easy to be disgusted and horrified by Shinra's operations, and pretty hard to feel for them when our band of heroes throws a wrench into their plans. Whether in quasi-turn-based battles of the original or more action-packed remake, helping Cloud and friends deal with the mess Shinra causes is very satisfying. Besides, FF7 is a classic, and if you haven't played it, you're missing out big time.
Key features
FF7 is one of the most famous RPGs in gaming history
The Remake breathes new life and personality into every character
Shinra is easily among the most despicable corporations in video games
Exciting battles
Abstergo Industries– the Assassin's Creed series
PC
PS3
PS4
PS5
Xbox 360
Xbox One
Xbox Series X/S
Nintendo Switch
| | |
| --- | --- |
| Release year: | 2007 – 2020 |
| Genre: | Action-adventure |
| Developer | Multiple Ubisoft studios |
Even our first interaction with Assassin's Creed's Abstergo Industries is negative. You wake up in an ascetic lab with some weird electronic gizmo over your head and a rude scientist berating you. It doesn't improve later, either. The massive, international corporation is a front for the ruthless, order-obsessed Templar Order, against which we fight in almost every game in the series.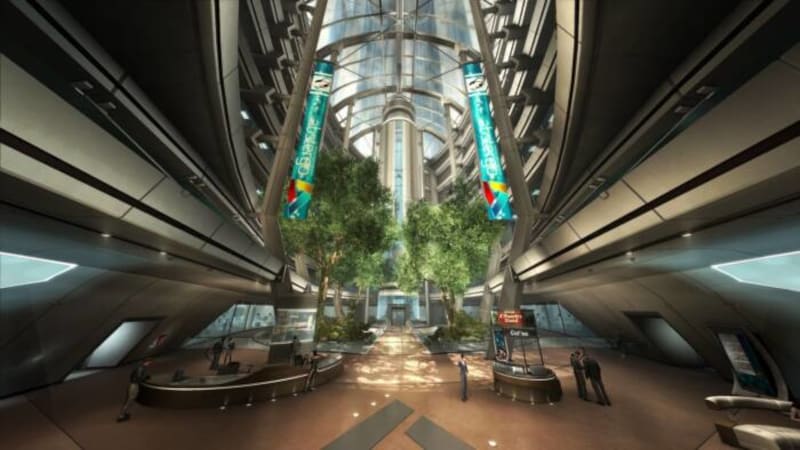 They are usually in pursuit of powerful artifacts and have no qualms about kidnapping and assassinating anyone who stands against them. You fight them in the modern-day, but also by reliving your ancestors' memories you clash with templars and their predecessors in various ages of human history, from Ancient Egypt and Greece to Victorian London. Templars are hard to get rid of.
Key features
Each game is a journey through time
Abstergo Industries is a great antagonist
Thanks to the much iterated upon parkour system your characters can climb any structure
It's a series, but many entries can be played as a standalone
Corpus – Warframe
PC
PlayStation 4
PlayStation 5
Xbox One
Xbox Series X/S
Nintendo Switch
| | |
| --- | --- |
| Release year: | 2013 |
| Genre: | Action role-playing, third-person shooter |
| Developer | Digital Extremes |
In the Warframe universe, the Corpus are one of the major antagonists of the player characters. A system-spanning corporation that treats profit with a quite religious fervor. One of their major figures even presents himself as a Prophet of Profit. They are also known for brainwashing people into becoming perfectly obedient drones, and the less said about the Fortuna colony, the better.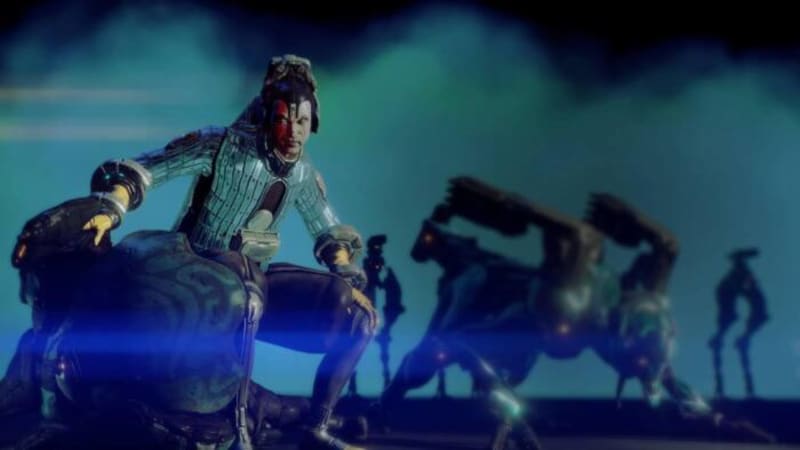 Corpus is no joke, especially since they are the most technologically advanced of the main enemy factions and are capable even of turning off your abilities if you're not careful. Of course, you're a biocybernetic, superpowered warrior: even without powers you can defeat scores of enemies, be it in open combat or from stealth. Still, if you're caught by one of Corpus robots…you'll have a bad time.
Key features
Corpus are a literal cult of profit structured like a megacorporation
Warframe offer fast combat, acrobatic parkour, and dozens of cool powers
A free-to-play action game in a science fiction universe
Regularly updated with new weapons new Warframes, and more
Umbrella Corporation – the Resident Evil series
PC
PlayStation 3
PlayStation 4 & 5
Xbox 360 & One
Xbox Series X/S
Nintendo Switch
... and more
| | |
| --- | --- |
| Release year: | 1996 – 2021 |
| Genre: | Survival horror |
| Developer | Capcom |
Trying to detail every highly questionable thing the Umbrella Corporation has done over the course of the Resident Evil series would probably take a full day. It's a very prolific evil corp. Umbrella's experiments are trying to artificially stimulate human evolution through mutation, which so far resulted in zombie outbreaks, the creation of Tyrants, and the mere existence of Albert Wesker.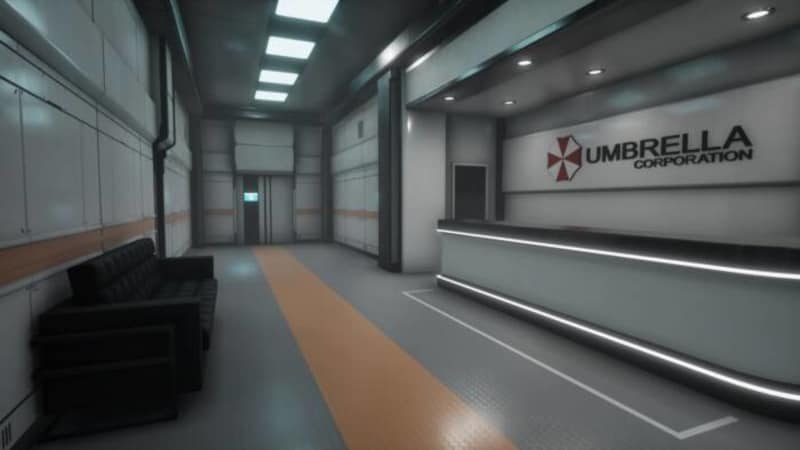 The recent remakes of RE2 and 3, as well as Resident Evil 7 and Village, are a good chance to not only see first-hand the nonsense Umbrella gets up to, but even find out a bit of its history. That is, if you can survive the nightmare scenario where zombies can be around every corner, powerful bosses hunt you through the levels, and you can have only so many bullets to defend yourself.
Key features
The most famous evil corporation in all of gaming
A series of genre-defining survival horror games
Zombies, mutated abominations, and plenty of recurring characters
Multiple spin-offs, including a movie series
Vault-Tec Corporation – the Fallout series
PC
PlayStation 2
PlayStation 3
PlayStation 4
Xbox
Xbox 360
Xbox One
Nintendo Switch
| | |
| --- | --- |
| Release year: | 1997 – 2018 |
| Genre: | Role-playing |
| Developer | Interplay Entertainment, Black Isle Studios, Bethesda Game Studios, Obsidian Entertainment |
You'd think that Vault-Tec, the corporation which developed the vaults allowing humanity to survive the nuclear war, would be a good guy. But it turns out that the Vaults were actually sick social experiments with a few normal vaults established as control groups. As a result of these experiments, some vault communities went insane or just simply didn't survive the experiments.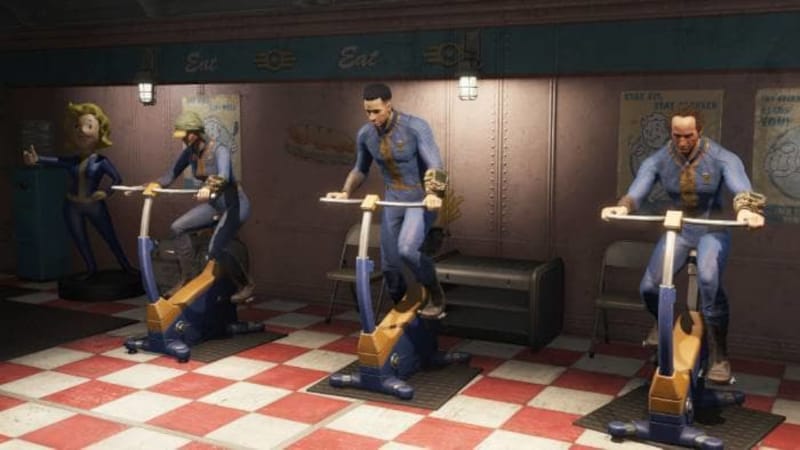 Especially in Fallout: New Vegas you get to see the extent of the tests. As a player, you'll usually encounter them during exploration, or via a quest asking you to retrieve something or someone from a given Vault. The good side to that is a good chance to get more experience and nice pre-war–grade loot to make your post-nuclear sandbox RPG adventure a bit more survivable.
Key features
Vault-Tec turned nuclear bunkers into ruthless social experiments
A series of sandbox-like RPGs set in a detailed post-apocalyptic world
Four main entries, and several spin-offs, including the very well–received New Vegas
Playing as a socially or intellectually oriented character is a valid playstyle in many entries
Aperture Science – Portal 1 & 2
PC
PlayStation 3
Xbox 360
| | |
| --- | --- |
| Release year: | 2007 (P1), 2011 (P2) |
| Genre: | Puzzle-platform game |
| Developer | Valve |
Your main interaction with Aperture Science is by listening to the AI the corporation has created: GLaDOS and Wheatley. While the first game is mostly you vs. GLaDOS' tests, in Portal 2 you learn more about Aperture Science, its founder Cave Johnson, and the creation of the AI we don't need to name the third time. It turns out Aperture has done some messed-up things to compete with Black Mesa.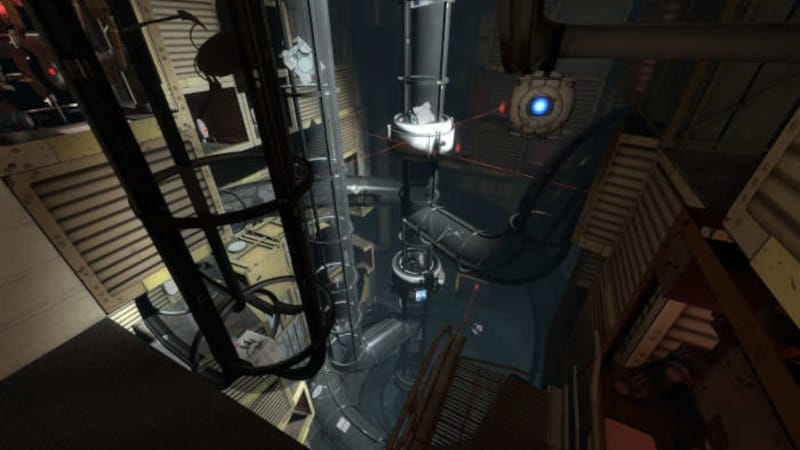 Thankfully none of that distracts from the excellent game design. Both Portal games have some of the best puzzle-platform gameplay in gaming, driven by a great physics engine and portal technology. You'll need to get the hang of both in order to complete each test room's challenge. Just be careful not to lose your cool as you listen to GLaDOS dispassionately mocking your progress.
Key features
Aperture Science went from making shower curtain to defying physics
You won't enjoy learning GLaDOS story
Two of the best platform games on PC
Creative physics
Ultor – the Red Faction & Saints Row series
PC
PlayStation 3
PlayStation 4
Xbox 360
Xbox One
Nintendo Switch
| | |
| --- | --- |
| Release year: | 2001 – 2011 (Red Faction), 2006 – 2013 (Saints Row) |
| Genre: | First-person shooter (only RF), third-person shooter |
| Developer | Volition |
Ultor goes from "working with a notorious celebrity gang of criminals" and causing a localized zombie outbreak due to the weird chemicals Ultor developed to running Mars and mining it for resources by exploiting employees after luring them in with false promises of good working conditions. You know a corporation has issues when it uses rockets and private military as negotiation tools.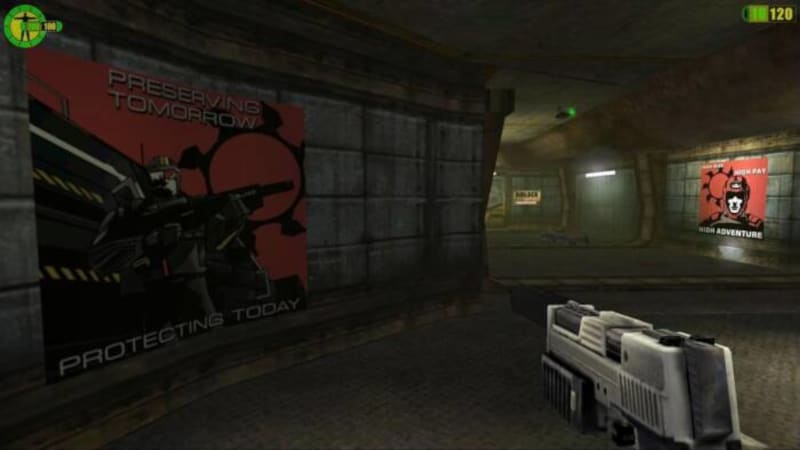 Ultor is mostly harmless in Saints Row, and most of the urban sandbox gameplay doesn't revolve around it, but in Red Faction 1 it is the main antagonist and the source of most threats you'll face in the game. Ultor might not be as outrageously evil as some other entries on the list, but it has a long way to go before becoming even just "neutral", let alone good.
Key features
Featured in two series, and not particularly nice in either
Both series offer great action
Saints Row evolves into a lighter, more over-the-top version of GTA
Red Faction is a series of solid shooters known for destructible environments
Armacham Technology Corporation – the F.E.A.R. series
PC
Xbox 360
PlayStation 3
| | |
| --- | --- |
| Release year: | 2005 - 2014 |
| Genre: | First-person shooter, survival horror |
| Developer | Monolith Productions, Day 1 Studios |
You'll be horrified to learn that Armacham Technology Corporation is the reason anything in the F.E.A.R. series happens, and all because they wanted to make supersoldiers with psychic potential. Armacham is also responsible for the abuse of Alma, F.E.A.R.'s resident creepy psychic ghost girl. It's safe to say that every nightmare you witness during the game is this corporation's fault.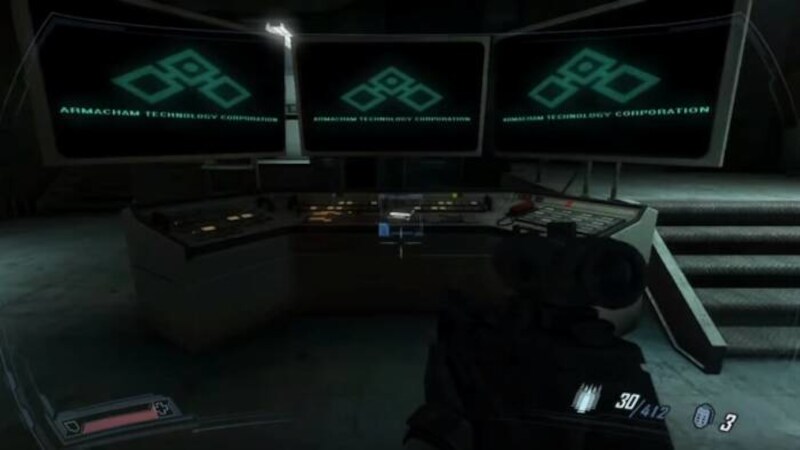 Also, most horrors you witness is the two sequels are Armacham's fault. Thankfully, you're a special forces operative with unique talents and can handle yourself against crazy clones. One of your most useful talents is the Slo-Mo your character can enter to make short work of your opponents. All three core F.E.A.R. games mix intense first-person shooter with a horror story, and they're quite good at both.
Key features
Clones, researching weird powers, and abuse, Armacham belong in the ground
Three games telling a rather compelling and messed up story
Solid FPS mechanics with a highly entertaining Slo-Mo
Inspired by Japanese horror
Union Aerospace Corporation – the Doom series
PC
PlayStation 3
PlayStation 4
PlayStation 5
Xbox 360
Xbox One
Xbox Series X/S
Nintendo Switch
| | |
| --- | --- |
| Release year: | 1993 - 2020 |
| Genre: | First-person shooter |
| Developer | id Software |
Opening a portal to hell would a huge faux pas for anyone. Union Aerospace Corporation appears to really like doing so because it keeps happening over and over. Whether researching teleportation or seeking a new source of energy, all paths always lead UAC to hell and, inevitably, the death of all on-site personnel at the hands and guns of rampaging demonic invasion. Not a good look.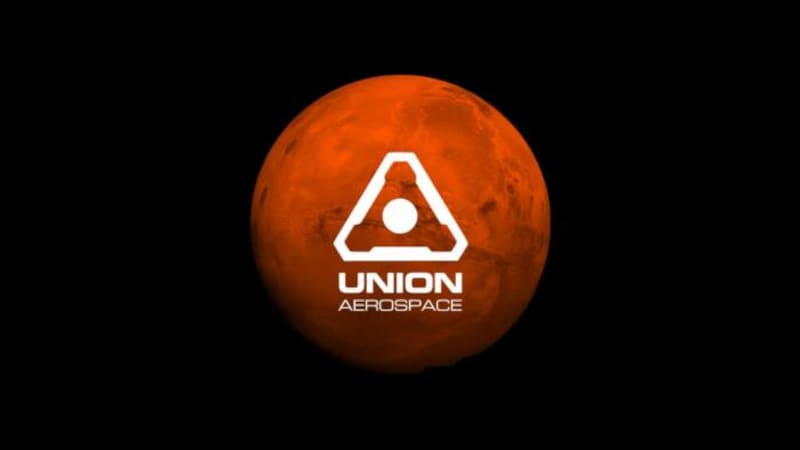 In the recent quasi-reboot, the invasion claimed thousands of people on Mars before we even get up from the table, all thanks to one researcher-turned-hell cultist. The only thing left to do once we get up is grabbing a gun and start killing first demons, and then stopping the human culprits before they destroy humanity. In other words: there's a ton of excellent, brutal first-person shooting involved.
Key features
UAC always finds a way and reason to open a way to hell
Every game is a festival of lead and a hectic dance of death
The 2016 reboot is the finest Doom experience in years, and the sequel is just as fun
Learning demon behavior makes clearing some rooms a bit easier
VersaLife – the Deus Ex series
PC
PlayStation 3
PlayStation 4
Xbox 360
Xbox One
| | |
| --- | --- |
| Release year: | 2000 - 2017 |
| Genre: | Action role-playing, first-person shooter, stealth |
| Developer | Ion Storm, Eidos Montréal |
VersaLife is a major corporation in the Deus Ex vision of the future. It deals in nanotechnology, pharmaceuticals, even bioengineering when need be. So far, so good, right? Well, they are also behind the disease killing people during the original Deus Ex, they performed lethal experiments on babies, and their facilities create artificial life forms by splicing DNA. And that's just the original game.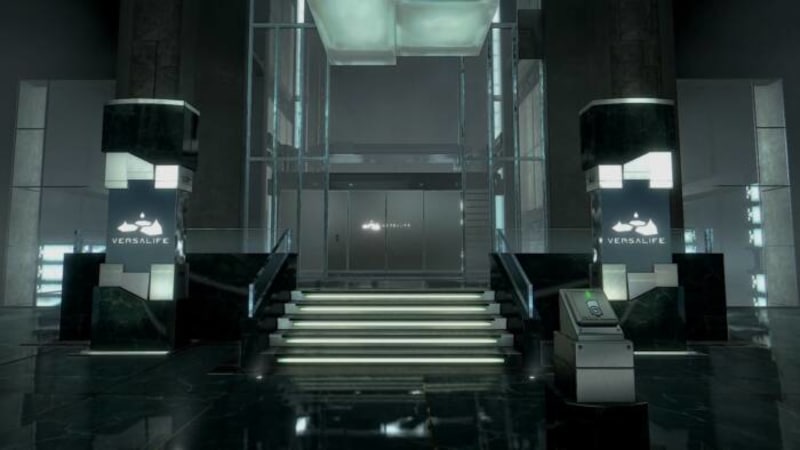 In Human Revolution, set before the first DE, VersaLife has the monopoly on selling an anti-rejection drug that's life-changing for people with mechanical augmentations and prosthetics. Thankfully, our protagonists, JC Denton and Adam Jensen benefit from nano-augmentation and cyber prosthetics without issue, making them much more self-dependent as superpowered operatives.
Key features
Between releasing a deadly disease and experimenting on babies, VersaLife is bad news
Four games featuring highly capable augmented individuals
Maps in Deus Ex games are a sandbox, and you have many toys to play with
Interesting stories about worldwide conspiracies
Corporate warfare
This concludes our list of ten picks from all the evil companies of game worlds. Whether by questionable research areas, or the despicable way they conduct business, these corporations make for excellent antagonists and threatening presence our guns can't easily defeat.
If you would like to fight any of these corporations yourself, you can get the games on G2A without making your wallet sad.