FIFA Ultimate Team is one reason EA's football simulator sells in millions of copies each year. The online component, build around creating your own team of stars and putting them out against other players, is one of the main draws of this long-running series.
For a while now, the fans have complained about how little changes to the FUT were introduced with each iteration of FIFA. Will the improvements introduced in FUT 21 be enough to satisfy them? Before we find out, though…
The general mechanics of FIFA Ultimate Team
FUT mode is the online component of the FIFA games introduced in FIFA 09. It allows the players to form their own teams with players collected through the purchase of card packs. These packs can be bought with FIFA Coins – the game's currency – and include various items, such as the aforementioned player cards, kit cards that unlock different outfits for the players, and so on.
FUT mode has gone through various changes since its inception over a decade ago, introducing changes to make the experience both approachable for novice players and engaging for the veterans of online football.
| Product | | Sale | Offers |
| --- | --- | --- | --- |
| Fifa 21 Ultimate Team 1050 FUT Points | | | Offers |
| Fifa 21 Ultimate Team 12000 FUT Points | | 36% | Offers |
| Fifa 21 Ultimate Team 1600 FUT Points | | | Offers |
| Fifa 21 Ultimate Team 2200 FUT Points | | 36% | Offers |
| Fifa 21 Ultimate Team 4600 Fut Points | | | Offers |
| Fifa 21 Ultimate Team 750 FUT Points | | | Offers |
| Fifa 21 Ultimate Team 2200 FUT Points - Xbox Live | | 25% | Offers |
| Fifa 21 Ultimate Team 4600 Fut Points - Xbox Live | | 61% | Offers |
No more fitness cards
One of the first things that the players will notice is the absence of often bemoaned fitness cards. In order to keep their footballers in top shape, the player had to be equipped with plenty of fitness cards that could be used to replenish the virtual players' stamina.
The catch was said cards were included in the packs the player had to buy to recruit new stars for their team. In FUT 21, the fitness cards – along with other consumable items – have been removed. Now you won't have to worry about consumables unnecessarily clogging the card packs, leaving more room for player, kit, and stadium cards.
Icons of European football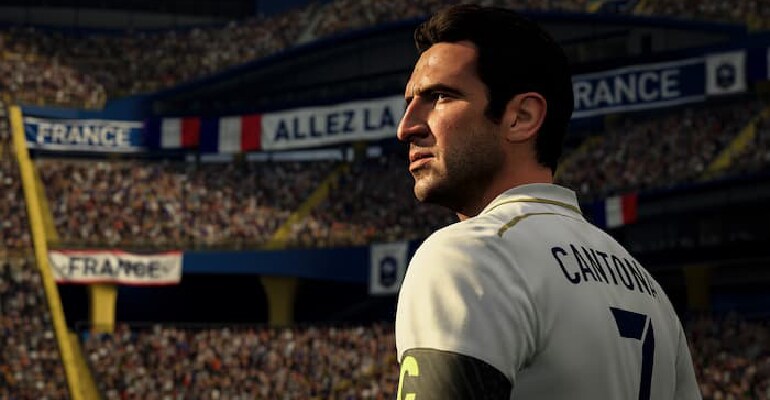 Each year FUT introduces a new roster of iconic players that the player may unlock for their dream team. In 21 edition, there are 101 of them. These icons include the likes of Cristiano Ronaldo, Mo Salah, and other world-famous stars.
FUT 21 icon roster also includes 12 new legends of football, such as England's David Beckham and Ashley Cole, Ferenc Puskas – a legendary Hungarian player, who had an award for the goal of the year named after him, Fernando Torres, Xavi, Samuel Eto'o, Eric Cantona and more. With these players on your side, you'll be able to create amazing team-ups between the legends of contemporary football.
Pimp my stadium
Stadiums play a huge role in FIFA Ultimate Team. Thanks to the license agreement with FIFA, the players can play matches in the most iconic locations around the world, such as Old Trafford, San Siro, Estadio Santiago Bernabeu, etc. All these stadiums have their unique atmosphere, emphasized by official chants, sang by the club's supporters.
In FUT 21, the player can create their own stadium, thanks to expanded customization features. Now you can change the stadium's looks on which you begin your FUT adventure, adding colors, lights, chants, anthems, and more. Nothing beats the feeling of walking into the pitch you've designed to the sound of the anthem of your choice or hear the personalized chants of your supporters as you play.
Putting the team in "teamwork"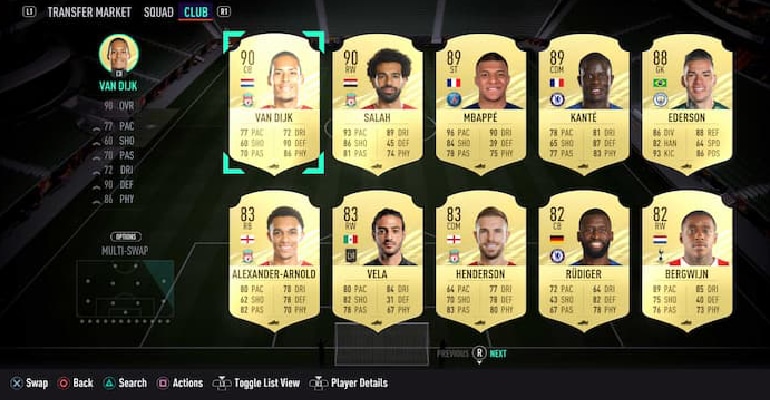 The co-op in FUT 21 has been revamped to be more intuitive and user friendly. It only takes a few button presses to see if any of your friends are online to player a match, or enter the co-op mode hub and search for a partner there. A new matchmaking option helps the players who want to avoid playing against solo opponents, making the FUT co-op experience more evenly matched.
Smaller tweaks
Aside from the larger changes, FIFA 21's Ultimate Team Mode offers a bunch of smaller changes. Most of them involve improved core gameplay mechanics of the main game. The pace of the matches is now faster, thanks to the reduced time of post-score celebrations and the removal of walkback animations. The cuts between the ball going out-of-bounds and throw-ins are also much faster, reducing the time to get the ball rolling again.
Other small but important changes include the introduction of Community Events. These allow you to gain neat rewards for completing objectives to reach the required XP level. The XP pool is dependent on the performance of all the players that form each group, adding an element of teamwork to the play. The same thing goes for Team Events, which unlock rewards for a specific team of your choice.
Division Rivals matches have also been tweaked. It used to be that any matches you play throughout the week would count as ranked, but now only the first 40 will count towards the overall statistics. The weekend league remains the same, though, with 30 championship matches.
All that glitters?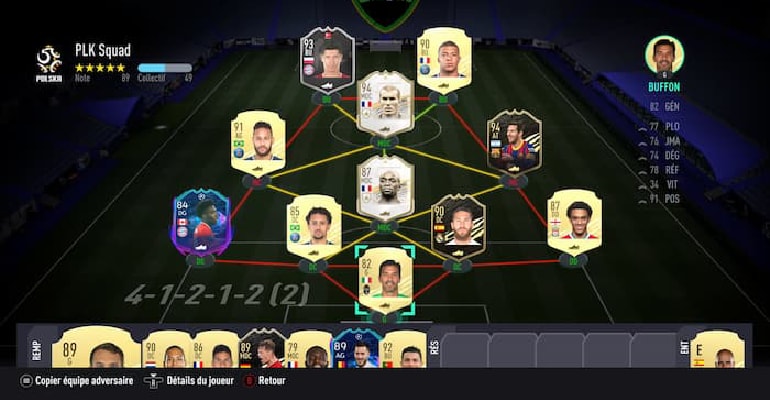 Reading all of the above you'd probably think that the new iteration of FIFA Ultimate Team is the answered prayer the fans of the mode had been waiting for. Well, it is, and it isn't. For all the good stuff that EA managed to introduce in this current version of FUT, some missteps could use better handling. Examples of that are the Squad Building Challenges. SBC's have the player create a team under specific conditions – for example, a squad made of specific players, and so on. The challenges were not only a great way to earn FIFA Coins but also provided the players with a fun weekly puzzle to solve.
In FIFA 21, the mode had been watered down, with challenge rewards being untradeable and player card rewards had been removed completely. It's hard to justify such a move, and EA will have a lot of explaining to do. Some commentators have said that this sudden change was enforced by a practice of a small number of players who tried to make a profit off of these rewards, which forced the developer's hand to nerf the mode. That being said, many players will probably feel unjustly punished for the greed of a minority of them.
In comes the new
FIFA Ultimate Team 21 definitely delivers promising changes to the gameplay of this highly popular mode. With many new features, as well as tweaks and removals of the old ones, we can see that EA is aiming to streamline the FUT experience for all players. Some of the changes might seem a bit controversial, but we'll have to wait a little bit longer to see how they affect the overall gameplay experience of FIFA Ultimate Team. One thing's for sure – the players will continue to build their teams and face each other on the online arenas. Seeing how the devs are becoming more responsive to their request, FUT mode might be seeing an influx of returning players, increasing an already staggering base.