EA Sports FIFA and eFootball Pro Evolution Soccer (formerly known simply as PES) are undoubtedly the two most popular football video game franchises out there. The competition between them started already a few decades ago and there's no sign of things going to change in the nearest future.
Both series have their pros and cons, both have fans all over the world, and both seem to try their best to improve even more with each new version of the game being released every year. It's not surprising to see people looking for a definitive answer on which series is the best but it's not a question that can be answered with just a few words.
Today we'll take a quick look at these two football game series and we'll try to compare them to see exactly what their strengths and weaknesses are. Keep in mind, however, that we'll be comparing the series as a whole, with the emphasis being put on the latest releases, so expect some generalities and take everything with a grain of salt. For example, when we say that FIFA does X better than PES it doesn't mean that it's true for all FIFA games – there may be an example, where it's the complete opposite and it's PES that actually has the upper hand, or maybe some things only changed recently but were different in the past.
With that being said, let's find out more about the differences between the best soccer video games out there. FIFA vs Pro Evolution Soccer, which is better, and which should you play now?
Gameplay
Let's start with the meat. Games are all about having fun and that's usually achieved by providing players with exciting gameplay. However, gameplay can be made fun in very different ways, appealing to different types of audiences. That's exactly the case with FIFA and PES – both series have great gameplay but they approach it from two entirely different directions.
FIFA is usually considered the more arcade version of a football video game while PES is often praised for its realism. It's not to say that FIFA is entirely unrealistic, it's just that PES simply feels better to play if you're expecting a higher degree of realism and natural behavior. PES makes better use of real-world physics and focuses on showing a more accurate version of a football game while FIFA tries to win the hearts of everyone, including those who don't have the time and patience to learn the game thoroughly to have fun. The entry barrier is much lower in FIFA but once you get to a more advanced level you will start to appreciate PES more.
There's no clear winner here because depending on what you're looking for, you will prefer one or the other. If you prefer the game to be more accessible and easier to play even at the cost of sacrificing a bit of realism, you should go with FIFA. If you're fine with the need to spend more time learning how to play in order to enjoy a more realistic experience, then PES should be your choice.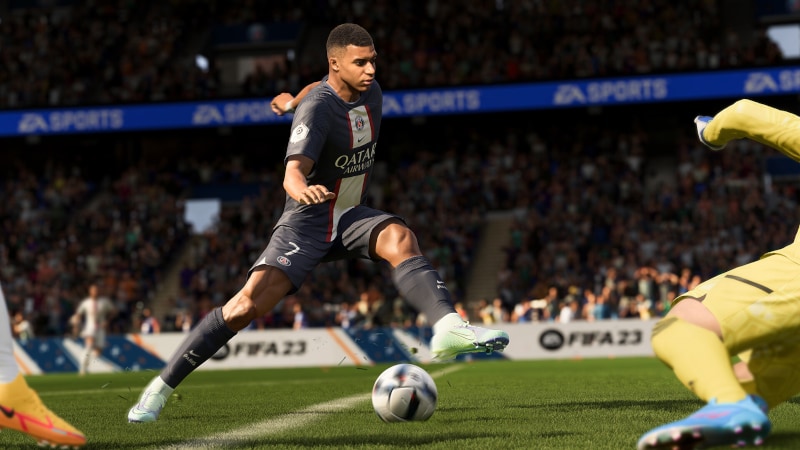 Graphics and Animations
This one's a tough nut to crack. It would seem that FIFA has a clear advantage here due to simply having a bigger budget to spend, but it's not necessarily the case. Although clothes indeed look better on players in FIFA, hair looks more realistic, animations seem to be smoother and more polished, and there are more details in general, the player faces actually tend to look much better in PES. The grass also looks nicer and more vivid in PES, which is an important factor, considering that the pitch takes up the majority of the screen during play.
Single Player
The Career Mode is the core element of FIFA single-player, while PES has its own counterpart called Master League. If you're looking for a better offline game, PES would probably be a better choice but it's not about Master League vs Career Mode – it's more about what we already said in the gameplay part.
PES simply provides players with a more satisfying and realistic football experience in general. When comparing what both games have to offer strictly in terms of single-player features, then Master League feels a little bit shallow and disappointing. FIFA Career Mode is nowhere near perfect, but it's still ahead of what PES has to offer.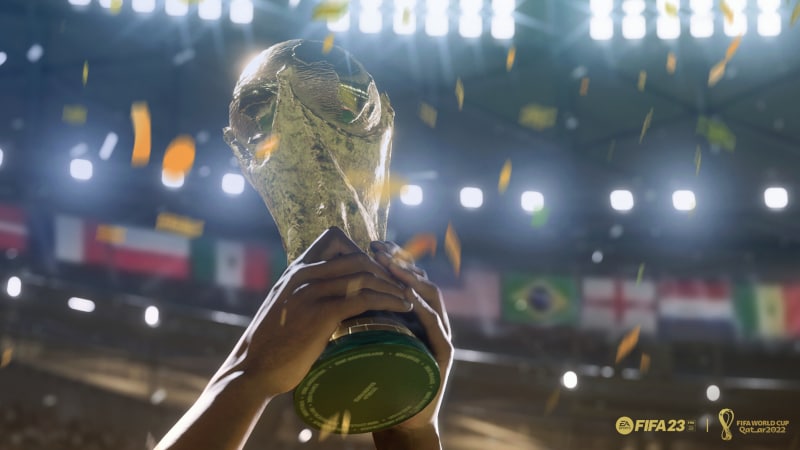 Multiplayer
When it comes to multiplayer it's safe to say that FIFA is the winner. Not only that FIFA Ultimate Team is a much bigger and more meaningful mode than MyClub from PES but also FIFA is simply a more popular game. More popularity means more players, so you will find a match faster and this will drastically improve your online experience. The connection issues in PES can also be a real headache. At least making a dream team is much more affordable in PES if that's what you're interested in.
There is a catch with FIFA, though – it features an addictive reward system that encourages playing more to not miss a thing. If you're a casual gamer who doesn't have too much time to play games you may find yourself overwhelmed with the amount of stuff there is to do every day and week – if you don't complete your tasks, you will feel like you're missing out.
Cross-Play
Cross-play may be a decisive factor for people when they decide which game to buy. If you're one of them you'll be happy to hear that both franchises either support or plan to support cross platform play in the nearest future.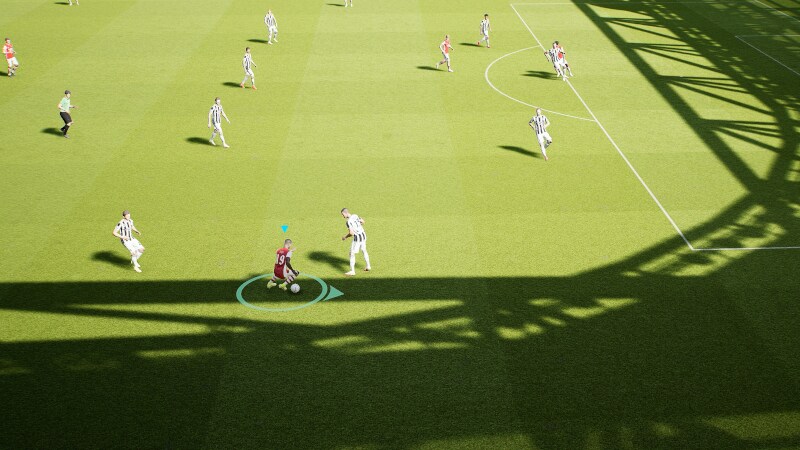 Licensing
The licensing was always the Achilles' heel of Pro Evolution Soccer. Although the franchise tries to do better each year by gradually increasing the number of its licensing entries in the database it still doesn't even come close to the number of officially supported clubs and leagues that can be found in FIFA. This issue was often solved with some tips and tricks delivered by the modding community in earlier versions of PES, but with more recent releases the modding became more difficult, making this option not as reliable as it was in the past. FIFA wins here hands down, it's always nice to see your favorite clubs and players being an important part of the game.
Price
If you're not following the news it may come as a surprise but PES in recent years went through some major changes. As part of a bigger marketing strategy to grab the attention of more people, it not only received a new name – it also entirely switched its business model. Pro Evolution Soccer is no longer a buy-to-play game. Instead, you can play it for free right now. No catches and no hidden strings attached, you can download the game and start playing just like that.
The switch came unexpectedly but gave PES a second wind it desperately needed. In the era of free-to-play games, it seems like a good move – opening to a wider audience can help the series grow, especially considering that FIFA, the only worthy opponent of PES, can cost as much as $70 at the time of the initial release. And it's a price you need to be prepared to pay each year if you want to stay up to date.
PES being free is an interesting alternative that may appear to be worth a try even by those who don't play football games on a regular basis. You wouldn't spend dozens of dollars on a game just to try it out and now you don't have to – you can get a world-class football game without the need to spend a dime. To beat a free game in price competition, FIFA would've had to pay the players to play their game – until that happens, PES will remain a winner here.
Final Thoughts
It's hard to not see that FIFA has a much higher budget available than PES so it shouldn't come as a surprise that it has more features and is generally considered a more polished football franchise. With that being said, PES is nowhere near being in a lost position in this competition – it clearly tries to win over the audience FIFA doesn't seem to care about too much. Even after PES rebranding to eFootball, which is not necessarily considered a step up from previous PES games by the PES fans, it still comes as a worthy opponent for FIFA and things probably will stay that way for quite some time.