The year has been rather slow in terms of video game releases, but the pace is picking up for the latter half of 2020. There are several high-profile releases coming in October and November, including games from giants like Ubisoft and CD Projekt Red.
Below you'll find a comprehensive list of game premieres of the October-November launch window, and after that we'll pay some attention to some of the biggest things to come out in the coming weeks.
Video Game Releases in October and November (Autumn 2020)
Star Wars Squadrons
| | |
| --- | --- |
| Release: | 2020-10-02 |
| Genre: | Space combat |
| Developer: | Motive Studios |
Star Wars: Battlefront games had space combat segments, but they were little more than a side dish to the main course of ground combat. There hasn't been any dedicated Star War flight sim since the days of TIE Fighter and X-Wing. Thanks to Motive Studios this is no longer true, because their Star Wars: Squadrons game, released on October 2nd, is a great space combat sim and is faithful to the movies.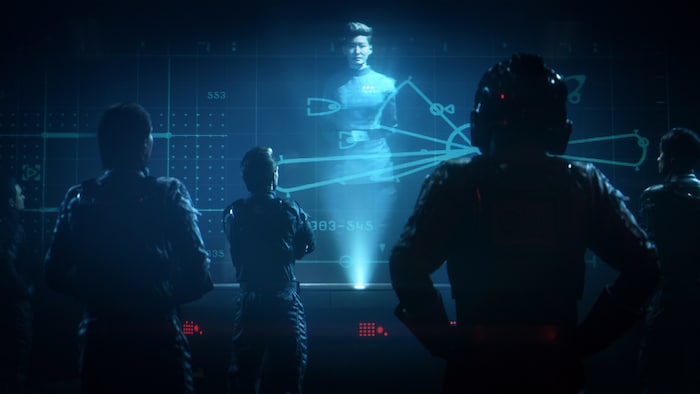 Once you step into your ship (one of many available, including the iconic TIE fighters and X-Wings) you get to see cockpits authentic to their appearance in the original trilogy. You also get to decide where the bulk of your power goes: shield, engines, blasters, as situation requires. Better yet, each ship has a different interface, so indicators in a B-wing will be very different than those in Interceptor.
Key features
Singleplayer story campaign, partially taking place after the Battle of Endor
Authentic ship cockpits
Great multiplayer with several modes
VR support
Baldur's Gate 3 Early Access
| | |
| --- | --- |
| Release: | 2020-10-06 |
| Genre: | Role-playing |
| Developer: | Larian Studios |
Although the full release is still quite a ways off, the Early Access version of Larian Studios' Baldur's Gate 3 promises a large amount of content on its own. Going by the numbers provided by Larian, the starting location available in Early Access is much more densely packed with dialogue, combat, and exploration than its counterpart from the Divinity: Orignal Sin 2 EA, Fort Joy.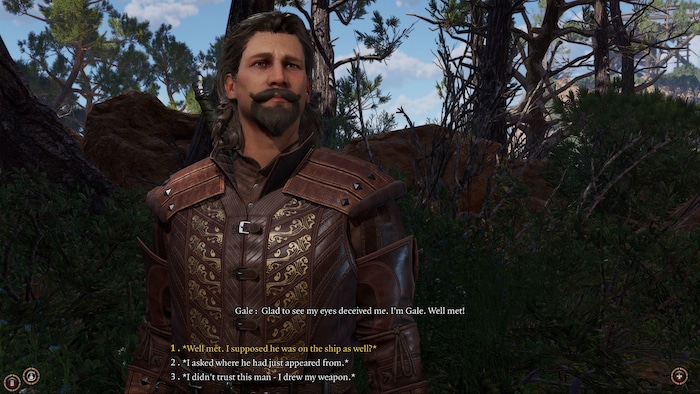 The story of Baldur's Gate 3 takes place about a hundred year after Baldur's Gate 2' and follows up on events which happened in the region. One such event, from which people in the region are still recovering, was the forceful descent of a certain city into Avernus, the first layer of Hell. Now the game is going to inflict Mind flayers on these poor people too, unless you do something about it.
Key features
Eight playable races, six playable classes available at launch of Early Access
About 25 hours of content, with branching dialogue and potential combat encounters
Much bigger than Fort Joy, the area from Original Sin 2 Early Access
Interesting streamer-friendly features
Watch Dogs: Legion
| | |
| --- | --- |
| Release: | 2020-10-29 |
| Genre: | Action |
| Developer: | Ubisoft |
Moving the narrative of Watch Dogs series ever froward, Watch Dogs: Legion presents a downright cyberpunk-ish vision of London in "near future". After a devastating attack on the Houses of Parliament London accepts ctOS to restore control, and armed mercenaries police the population. DedSec, the hacktivist group from previous games, is framed for the destruction and needs to clean its name.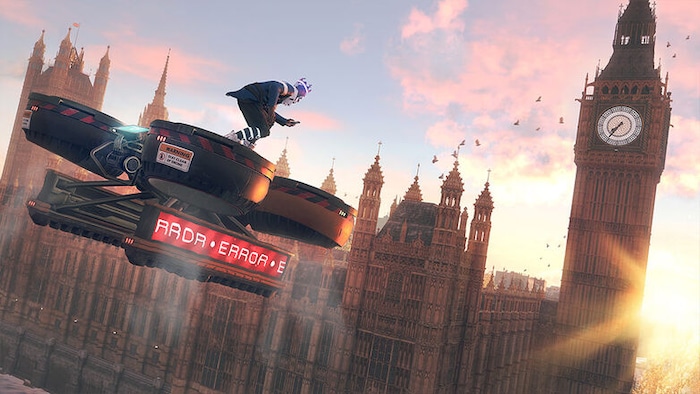 A very interesting aspect of Watch Dogs: Legion is that there isn't a single protagonist. Instead, you're recruiting procedurally generated people from the streets of London by helping them with their troubles. Each recruit has a unique combination of special abilities and aptitudes, in addition to a model drawn from a diverse collection. A drone-using, shotgun-using grandma is a possibility in WDL.
Key features
Dynamically generated recruits
Opt-in co-op
When your operatives die it sticks, the game features permadeath
A degree of customisation for characters in your organisation
Assassin's Creed: Valhalla
| | |
| --- | --- |
| Release: | 2020-11-10 |
| Genre: | Action RPG |
| Developer: | Ubisoft |
A Viking-era Assassin's Creed game was inevitable. Assassin's Creed Valhalla takes place some time after the death of world-famous Ragnar Lothbrok, and depicts a new raid against Anglo-Saxon kingdoms. The new main character is a Viking warrior named Eivor, who can be a man or a woman, based on your decisions, taking a note from Mass Effect's Commander Shepard.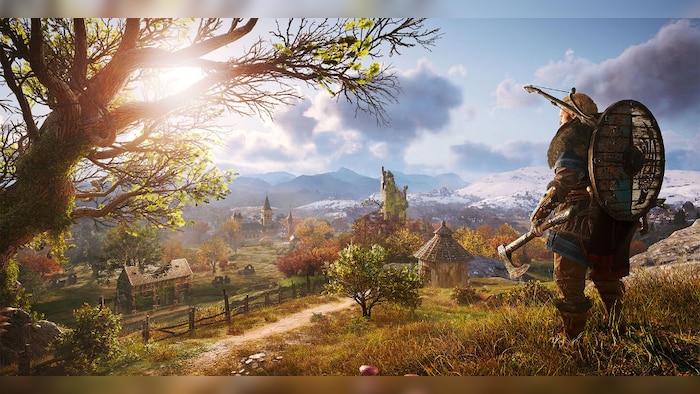 Valhalla seems to take design ideas from the wildly successful Origins and Odyssey, and supports kill missions with a lot of additional activities. Some of the most thematic ones are building cairns (markers built by piling stones), and flyting, Norse insult battles. You'll also set up and support settlements, which are said to have much more use than the equivalent segments in previous games.
Key features
Assassin's Creed Vikings
Flyting can be quite entertaining
You'll get to conduct raids on vital locations
You get a pet raven called Sýnin
Cyberpunk 2077
| | |
| --- | --- |
| Release: | 2020-12-10 |
| Genre: | Action RPG |
| Developer: | CD PROJEKT RED |
After they were done with The Witcher license, CD project Red went full steam ahead into the development of Cyberpunk 2077, based on the classic tabletop RPG system by Mike Pondsmith. The game takes place a few decades after the events of the Cyberpunk 2020 edition of the setting: Night City, ruled by corporations up top, gangs down below, with many people caught in the middle.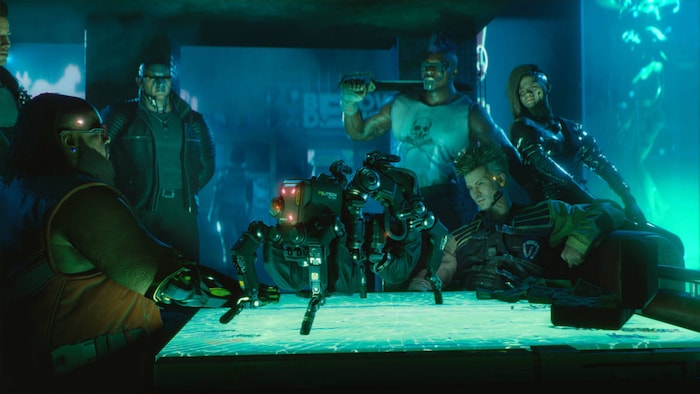 CD Project Red promise a sprawling, detailed city, full of side activities, many of which are to feed into and influence the main storyline in interesting ways. There are several separate lifepaths which influence in a big way the way you start the game and might influence which options you'll have at your disposal in dialogues. After a long time in the making, CP2077 finally comes out on November 19th.
Key features
First-person perspective with a focus on shooting mechanics
Many different cybernetics enhancing your abilities in curious ways
Stunning futuristic-urban environment
Coming from the makers of one of the most beloved games of the last generation
Hyrule Warriors: Age of Calamity
| | |
| --- | --- |
| Release: | 2020-11-20 |
| Genre: | Hack and slash |
| Developer: | Omega Force |
Age of Calamity is the latest instalment of the Legend of Zelda spin-off series, Hyrule Warriors. It's a LoZ version of the Dynasty Warriors franchise, taking place in kingdoms and environments familiar to the series veterans. Age of Calamity is a special treat, because it's going to be prequel to the fan-favourite Legend of Zelda: Breath of the Wild, taking place before Link got very sleepy.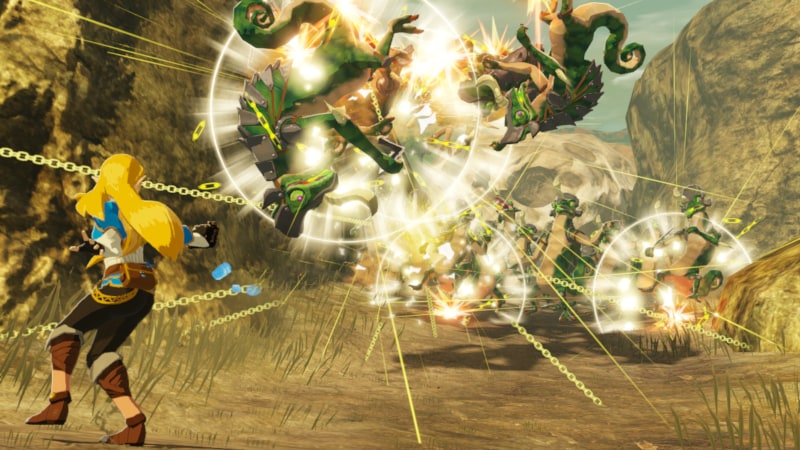 You're going to get control of quite a few characters, including, of course, Link, who's going to get a nifty armour set, if the trailers are anything to go by. Princess Zelda will also see some battle, as well as the Four Champions you likely know from breath of the Wild. Using their considerable power they will face the hordes of Ganon's servants during the event known as the Great Calamity.
Key features
A more combat-oriented trip to Hyrule
Shows the events which preceded Link's long sleep
Several playable characters
Compatible with certain amiibo figures