It's the year 1986, Ukrainian SSR. A day like any other. People are walking by, laughing, working, shopping, and having fun. No one could have predicted the forthcoming disastrous events that will later inspire thousands of artists, authors, directors, and even game developers.
Chernobyl disaster is considered one of the biggest nuclear plant disasters in history up to date, so it's not surprising that it gave life to many works of art, including video games. Speaking of which – take a moment to check out some of the best games about Chernobyl on our list down below.
S.T.A.L.K.E.R.: Shadow of Chernobyl
| | |
| --- | --- |
| Release date: | 2007-03-20 |
| Genre: | FPS & Horror |
| Developer: | GSC Game World |
Who could have made a better Chernobyl-related game than a team of Ukrainian developers who can easily access the Pripyat's surroundings and draw inspiration directly from the place of the disaster?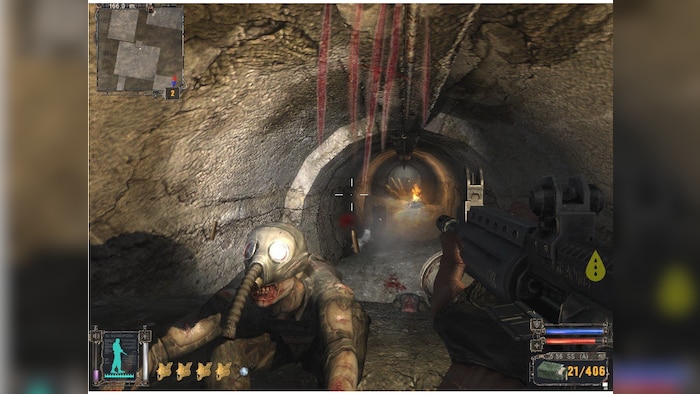 The game mixes the first-person shooter with survival horror and it does it well. It will bring you to the alternate reality, where not one, but two nuclear disasters occurred – the second one caused some strange anomalies inside the Chernobyl Exclusion Zone, and now you, as the Marked One, will need to find the answers, on top of trying to survive the dangers. The S.T.A.L.K.E.R. series is undoubtedly among the best-known ones when it comes to games about Chernobyl, so don't be surprised to find more of them on the list.
Key features
An immersive storyline in an alternate universe
Vast explorable areas filled with dangers and mysteries
Gameplay that combines first-person action with stealth elements
Advanced physics, dynamic weather system, and day and night cycle
S.T.A.L.K.E.R.: Call of Pripyat
| | |
| --- | --- |
| Release date: | 2010-02-11 |
| Genre: | FPS & Horror |
| Developer: | GSC Game World |
The third game in the S.T.A.L.K.E.R. franchise will take you to the Zone once more – this time, however, you will act on behalf of the Ukrainian Army, as you investigate a helicopter disappearance incident.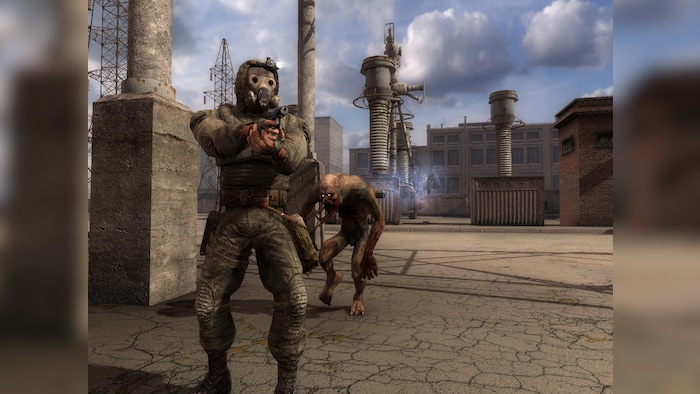 Call of Pripyat does some things differently, but it certainly doesn't mean worse. The game features numerous improvements, including a better HUD, bigger explorable areas, and better inventory management, to name a few examples. It's also significantly easier, making the game a better choice for beginners, newcomers, and those who value the story more than challenging gameplay. It could also be a good choice to play this one before other Stalker titles, even though it wouldn't be chronological plot-wise, as it's more casual-friendly, giving you more time to fall in love with the entire series.
Key features
Huge explorable areas filled with dangerous mutants and environmental anomalies
A tense atmosphere and addictive first-person experience
Upgradeable equipment that requires occasional maintenance
Several factions, each either friendly, hostile, or neutral, are present
S.T.A.L.K.E.R.: Clear Sky
| | |
| --- | --- |
| Release date: | 2008-09-15 |
| Genre: | FPS & Horror |
| Developer: | GSC Game World |
The sequel to the first Stalker game will take you back to the regions you are already familiar with. There are, however, also some new ones to explore, providing you with a new and fresh experience.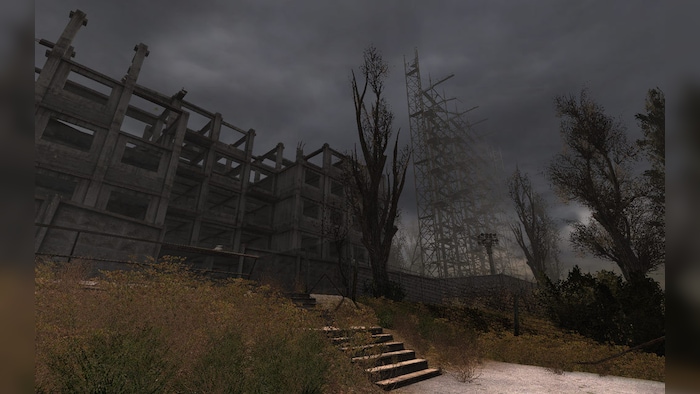 Clear Sky is the second game in the S.T.A.L.K.E.R. franchise and, as you might have already guessed, it brings certain changes and gameplay improvements to make it fun for players to return to the Zone and don't give them that annoying feel of repetitiveness. The biggest changes here are the possibility to customize weapons and armors, as well as being able to participate in faction wars for territory domination. If you love Chernobyl games, you don't want to miss this one.
Key features
An addictive story that takes place near the Chernobyl Nuclear Power Plant
Gameplay that combines the first-person shooter with survival horror and RPG elements
Deeper weapon customization system with possibility to repair weapons and install modifications
A brand-new faction wars system
S.T.A.L.K.E.R. 2
| | |
| --- | --- |
| Release date: | 2023-12 |
| Genre: | FPS & Horror |
| Developer: | GSC Game World |
Fans of the Stalker series will be glad to hear that there is another game in the making. Announced to be released in 2021, the latest entry in the franchise will allow players to return to the Zone.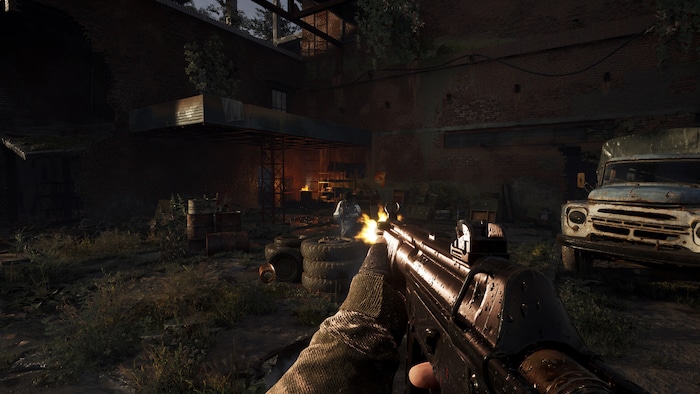 It's been over a decade since the last Stalker game, so it's great news that we will get a completely new title soon. S.T.A.L.K.E.R. 2 is an upcoming first-person shooter game with stealth and role-playing elements, and just like its predecessors, it focuses on surviving inside the Chernobyl Exclusion Zone. What makes the game unique is the fact that it has a huge open-world environment that can be roamed freely. On top of that, there are also numerous gameplay improvements and quality of life additions, as well as a branching storyline that will make your choice matter.
Key features
A unique blend of the first-person shooter with survival horror and immersive simulation
One of the biggest open-world environments in games up to date
Nonlinear story, where player choices have consequences
Improved graphics for an even better and more enjoyable visual experience
Chernobylite
| | |
| --- | --- |
| Release date: | 2021-07-28 |
| Genre: | Survival |
| Developer: | The Farm 51 |
Speaking of upcoming games, it's hard not to mention Chernobylite, a science fiction survival game that tells the story of love and loss in the radioactive wasteland.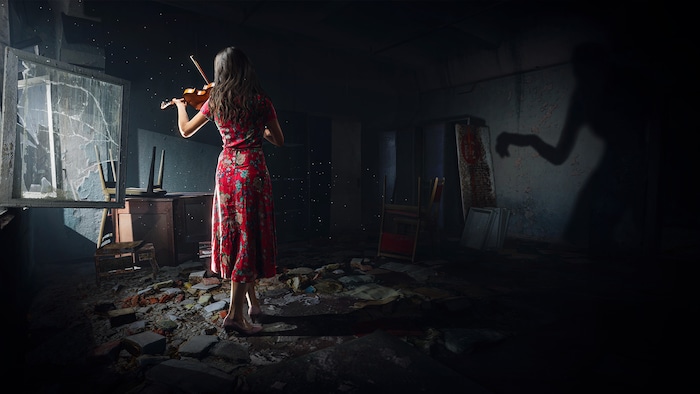 Chernobylite offers quite a different experience, at least when compared to the Stalker series. What makes the game quite unique is the fact, that the protagonist is not a soldier, so he is not the most efficient killer out there – although he can fight, it would be better to try to avoid direct contact with hostile characters and just sneak past them. The game features a crafting system that makes it easier to create the equipment you actually need, instead of forcing you to rely entirely on whatever you may find in the wilderness.
Key features
Puts emphasis on sneaking and staying low in order to survive
The nonlinear storyline with important player choices
RPG elements, such as character skills and crafting
The game world based on real Ukraine maps and 3D scans
CHERNOBYL: The Untold Story
| | |
| --- | --- |
| Release date: | 2019-09-24 |
| Genre: | Shooting gallery |
| Developer: | Mehsoft |
For a more casual experience, you should definitely check this one. A simple game that combines retro-style shooter with exploration, and is surprisingly fun to play.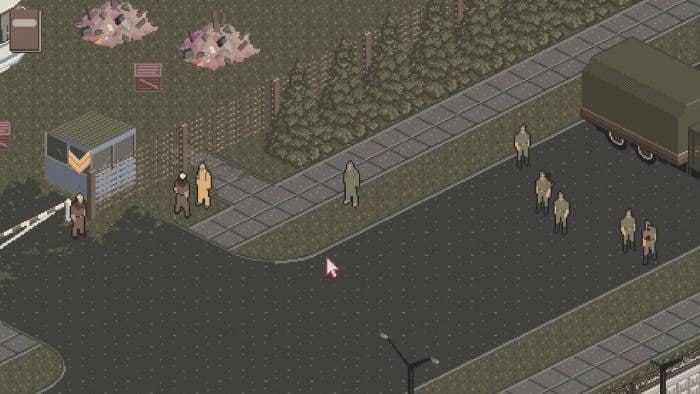 The Untold Story is a game that focuses on the adventures of a man exhausted by radiation caused by the nuclear disaster. If it's just a dream or a cruel reality, however, is up to you to find out. The game pays homage to old classic arcade games known as the shooting galleries – a rare sight these days, at least when it comes to video games, making The Untold Story quite a refreshing and relaxing experience. Keep in mind, however, that this kind of gameplay is not for everyone, as it requires extraordinary reflexes to shoot down all the baddies that appear on the screen.
Key features
An intriguing story inspired by the Chernobyl disaster
Gameplay that requires fast reflexes and good perception
Simple city exploration with numerous hidden secrets
The detailed pixel art style that catches the eye
Spintires + DLC
| | |
| --- | --- |
| Release date: | 2014 / 2019-12-13 |
| Genre: | Vehicle simulation |
| Developer: | Oovee Games |
It's probably not the title you would have expected to appear on the list of the best games based or located in Chernobyl, but all you need is a little squint, and it will match the theme just fine.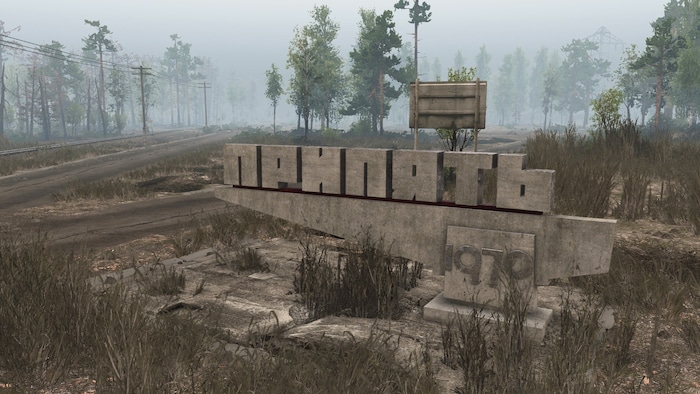 Spintires is one-of-a-kind in that it allows you to drive some highly-specialized trucks in the most demanding soviet environments in order to complete a variety of tasks. Here your enemy has neither human nor animal form but is instead mud and dirt that can easily cause your vehicle to get stuck if you drive it recklessly. The unforgiving difficulty level combined with the steep learning curve requires a bit of patience and practice to get used to, but once you get some experience, you will start to appreciate the game's advanced terrain simulation and its physics engine.
Key features
Numerous specialized vehicles, including haulers, tractors, and massive 8×8 trucks
Deformable terrain that makes each play session uniquely challenging
Demanding and realistic gameplay that requires a bit of practice
Dynamic weather conditions and advanced game physics
Chernobyl: Road of Death
| | |
| --- | --- |
| Release date: | 2019-09-26 |
| Genre: | Shooter, survival |
| Developer: | diedemor studio |
Chernobyl: Road of Death is a simple yet addictively fun game that will test not only your reflexes but also your survival skills. If you love simple 2D games, then you're in for a treat.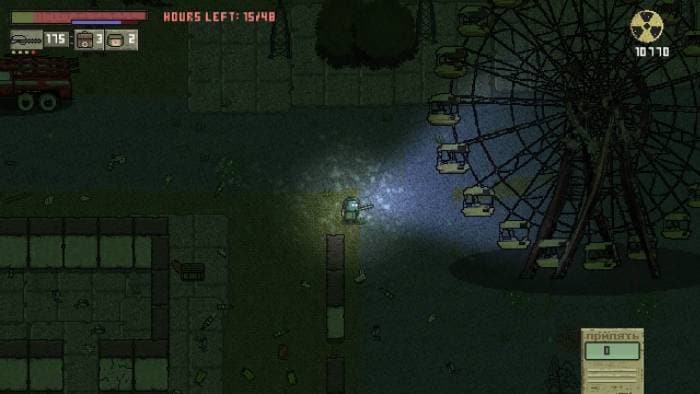 Road of Death is another interesting choice for those who are looking for a polished game related to Chernobyl and at the same those who consider 3D titles to be too complex and too overwhelming for their taste. This 2D adventure will take you through a variety of locations, allowing you to explore the locations you may already be familiar with, such as the famous city of Pripyat. Gameplay-wise the production puts emphasis on gun and run tactics, meaning you will spend most of your time fighting against countless enemies while trying to avoid being hurt. However, survival elements are also present, which adds another layer of fun.
Key features
A true survival adventure in the harsh and polluted environment
Dynamic gameplay that puts emphasis on gun and run tactics
Adorable stylized pixel visuals
Several uniquely designed locations for a varied experience
Chernobyl Liquidators Simulator
| | |
| --- | --- |
| Release date: | TBA (2022-2023) |
| Genre: | Simulation |
| Developer: | Live Motion Games |
This is indeed a very interesting game to keep an eye on – become one of the liquidators and face numerous moral choices as you work towards cleaning the Chernobyl disaster area.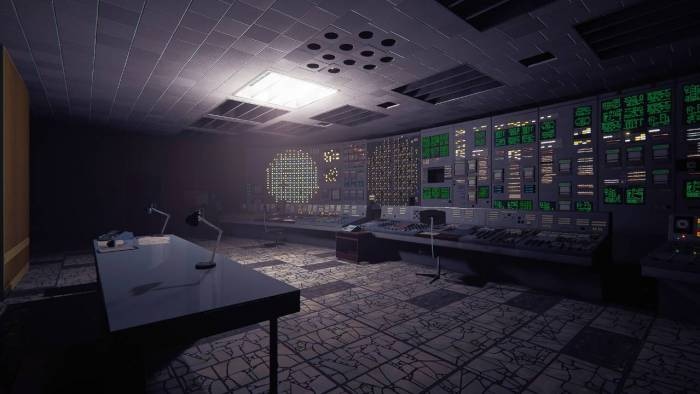 Usually, games where nuclear radiation is present, feature some kind of mutants or monsters that were created due to radiation exposure. Sure, it's a fun concept, but it has nothing to do with reality. Chernobyl Liquidators Simulator allows you to immerse into a much more realistic Chernobyl adventure. You won't meet two-headed people or oversized bats here – it's just you and radiation, which, as you will find out soon enough, can be just as deadly as all these fantasy creatures. Throw some moral choices and gorgeous graphics to the mix and you get a very promising production.
Key features
An intriguing story that involves conspiracies and government cover-ups
Realistic gameplay – work hard, avoid radiation, and clean up the nuclear disaster area
Difficult moral choices, where you need to choose between helping people and obeying orders
Specialistic equipment designed specifically for lowering radiation levels
Call of Duty 4: Modern Warfare
| | |
| --- | --- |
| Release date: | 2007-11-12 |
| Genre: | Action & Shooter |
| Developer: | Infinity Ward |
Although CoD 4 is not the game that is focused on Chernobyl, it does feature some of the surrounding locations. One of the missions will take you to the city of Pripyat, from where you can clearly see the famous nuclear plant.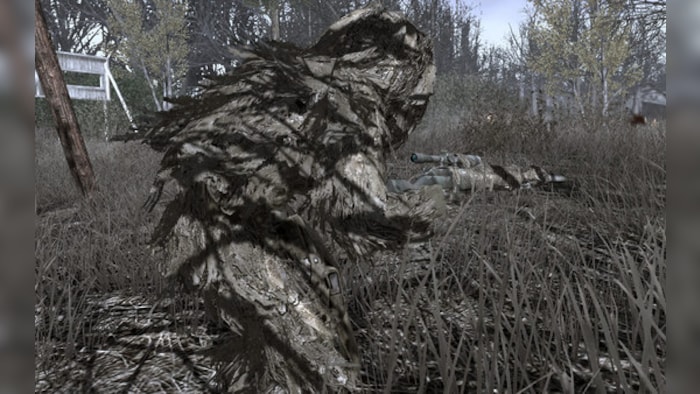 Call of Duty is undoubtedly one of the most famous first-person shooter series ever made – despite the fact that the first game was released back in 2003, it is still being developed and new games are released regularly. While CoD games have a lot to offer for those who prefer a polished single-player experience, they usually start to really shine once you start playing with other people in online multiplayer. It's worth noting that in CoD 4: MW, multiplayer can be appealing to both casual and hardcore gamers, thanks to a new special hardcore mode, where the player's health is greatly reduced and the HUD is removed.
Key features
Top-notch first-person shooter action
Modern setting with a wide array of available weapons to utilize on the battlefield
Enjoyable single-player experience with a well-designed campaign
Addictive multiplayer with a progression system, unlockables, and a hardcore mode
The Best Games About Chernobyl
The Chernobyl disaster was a terrible accident and it will surely be remembered for years to come – even if one day we forget about the disaster itself, we will still have countless amazing works based on or related to the catastrophic events from 1986. This of course includes video games, some of which you can find on the list above. Pick your favorite title and relive the past in a more or less realistic way, or enjoy the unique opportunity of being able to explore the exclusion zone on your own – there's a game for everyone, so don't wait and pay Chernobyl and its surroundings a visit.