We live in beautiful times when one laptop or notebook can be perfect for work and gaming. Therefore, we do not have to spend extra money on separate devices for dedicated activities. But how does this translate into the performance of your game?
An integrated graphics card is a brilliant solution for saving energy and computer power. Unfortunately, it also has some fundamental flaws. Built into the processor, it consumes RAM equally, which can significantly limit performance. So is it worth playing video games with an integrated graphics card like Intel HD Graphics 5500? The answer is – definitely yes!
Your Intel HD Graphics 5500 gaming experience depends entirely on the number of frames per minute – FPS. Sometimes you need to make a sacrifice to enjoy a smooth image. You can lower the quality of the graphics a bit in favor of the gameplay without any unexpected drops. Also, check the CPU compatibility with your graphics card and the amount of RAM required to run your dream game. Intel HD 5500 is not one of the newest cards, so launching recent titles with it is often impossible. But we also have good news! There are some famous titles that — amazingly — can run on your laptop. So take a look at this list and have fun with the best playable games for Intel HD 5500!
Dirt: Showdown
| | |
| --- | --- |
| Release date: | 2017-06-09 |
| Genre: | Race |
| Developer: | Codemasters |
It is a racing video game, developed and released in 2012 by Codemasters, and a spin-off of the famous simulation series. Have fun in a series of car challenges and fall in love with the brutal competition!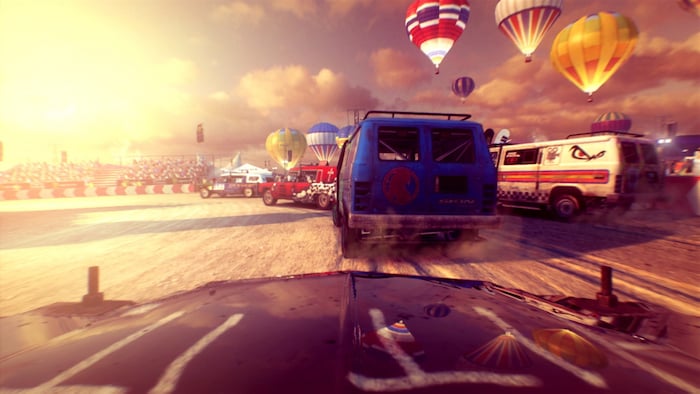 Dirt Showdown features several exciting game modes offering various challenges, destruction, and classic races. Choose from the best cars and start the heroic fight for survival! The competition occurs in many epic locations like Tokyo or Miami, and your rivals will do their best to win. Even at the cost of massive damage. And you can enjoy this title solo or immediately proceed to a multiplayer competition.
With Intel HD Graphics 5500, you can play Dirt Showdown with low image settings. This method will not impress with the details but ensure smooth operation.
Key features
Play a racing spin-off series from Codemasters
Choose from fictional and licensed vehicles
Race on tracks from around the world in three epic modes
Play solo or in multiplayer with up to eight players
Dead Space 3
| | |
| --- | --- |
| Release date: | 2013-02-08 |
| Genre: | Adventure |
| Developer: | Visceral Games |
Play the third part of the survival struggle, where you manage the actions of Isaac Clarke, tormented by nightmares. Embark on a mysterious ice planet and stop the Necromorphs once and for all.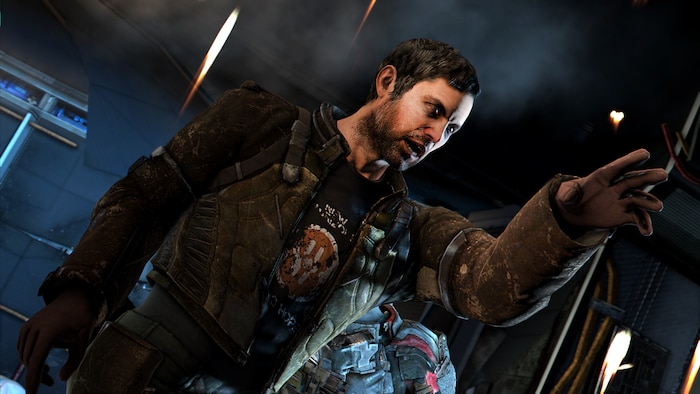 The space virus is spreading, posing an increasing threat to all humanity. Embark with John Carver on the ultimate mission, and together stop this plague. Dead Space 3 is a title you can play alone or in cooperation with another player – and each party can experience entirely different survival adventures at the same time. This title is a fantastic recommendation for fans of sci-fi games with survival elements!
Want to play Dead Space but don't know if your card will run it? With Intel HD 5500, you can try to play even with high graphics settings to achieve smoothness between 17 and 44 FPS. And each lowering of the graphics will increase it even more!
Key features
Play the third part of the legendary sci-fi survival horror game
Play as Isaac Clarke and start the ultimate mission to save humanity
Explore infected locations and confront your enemies
Play solo or in co-op for two players
The Sims 4
| | |
| --- | --- |
| Release date: | 2014-09-04 |
| Genre: | Simulation |
| Developer: | Maxis |
It is the fourth single-player installment in the famous social simulation series from Maxis, where you will design a dream life for your Sims! Enter their immersive world of endless possibilities and discover enormous content for an even better gaming experience in your favorite series.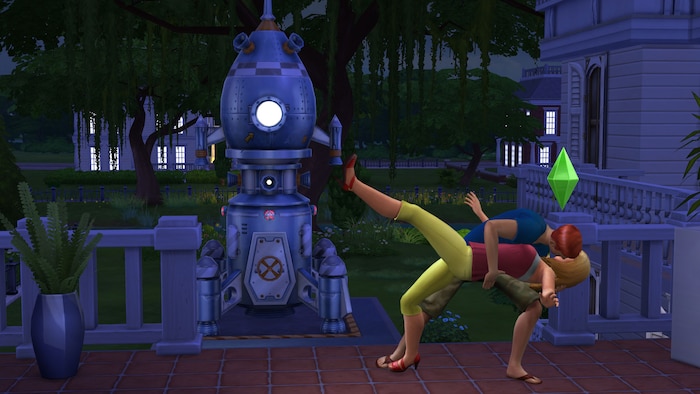 Create an entire family of Sims by customizing their appearance in the extensive Character Creator. Choose personalities, plan long-term goals and introduce them to their perfect new home. Anything can happen in Sims 4! Watch your Sims develop, experiment with their emotions, and encourage them to interact with other people. Want more of this great content? Check out the DLCs for your dream gameplay and take it to a new level of fun!
And with your Intel HD Graphics 5500 card, you can even try to play at low resolution and high detail levels!
Key features
Play the most famous life simulation game
Design a Sim family and start a new life in their world
Explore the area and experience adventures
Develop their goals and enjoy rich DLC content
Fortnite
| | |
| --- | --- |
| Release date: | 2017 |
| Genre: | Battle Royale |
| Developer: | Epic Games |
It is a thrilling game where dozens of players fight for survival on a lonely island. Like Minecraft, Fortnite now allows you to play in three different modes.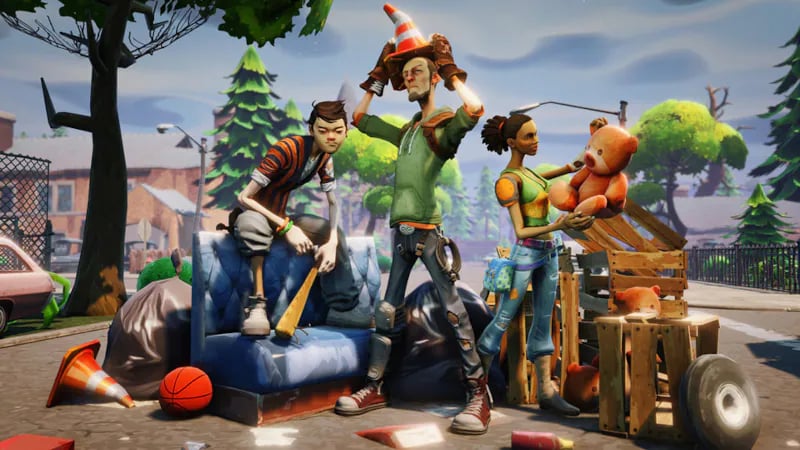 Choose Battle Royale, Save the World, or Creative Mode and join hundreds of satisfied Fortnite players! Explore the island, collect valuable resources, cooperate with your team, and fight your opponents. Survival is the only thing that matters in this game. A vital element of the game is also crafting and building, which can ensure the well-being of the entire team. Collect weapons, fight, enjoy seasonal events and personalize your gameplay with epic skins for your character.
Want to play Fortnite but don't know if you can do it? With Intel HD 5500, you can play on low settings with an average FPS of around 35.
Key features
Play the most popular Battle Royale video game
Create your dream character and choose the game mode
Explore, collect resources, craft new items, and fight
Play solo or in multiplayer with up to a hundred players
Team Fortress 2
| | |
| --- | --- |
| Release date: | 2007-10-10 |
| Genre: | Multiplayer, FPS |
| Developer: | Valve |
It is a free-to-play multiplayer shooter for all fans of brutal team competition. Choose your mode and lose yourself in the intense gameplay worshiped by players on Steam!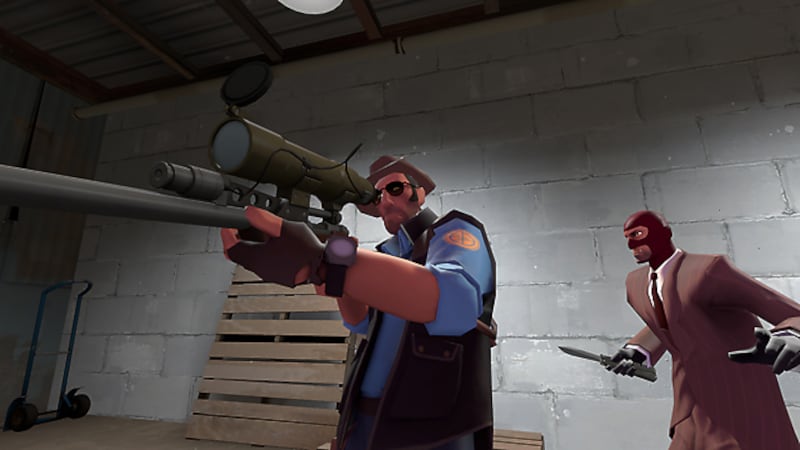 Choose from several classes, like an engineer, scout, or pyro, and create your dream hero! Accept the challenge and join one of several game modes to cooperate closely with your team to survive. Discover new maps, take on the toughest challenges and train your soldier skills to have tons of fun in your favorite game on Steam!
As we all know, the number of FPS in shooters is crucial. With a resolution of around 1366×768 and the default settings, you can play Team Fortress 2 at 60 or more FPS!
Key features
Play an exciting free-to-play shooting game
Choose a character class and practice your skills
Play in one of the brutal modes and collect valuable items and weapons
Cooperate with the team and win