Let's agree – many players would like to play newer and better titles, but not everyone can afford the luxury of having the latest hardware. Fear not! Many of the most popular games have really low system requirements.
Although the integrated Intel HD Graphics 620 graphics card was created mainly to fulfill office tasks or browsing the Internet, its owners do not have to refuse the pleasure of playing video games. A lot depends on the processor, as better compatibility of components will always result in better performance. What is more, there are still many good looking games that don't need a graphics card at all, like Wargroove or Untitled Goose Game.
Therefore, yes, your integrated graphics card may perform worse compared to dedicated components, but it still ranks quite high in terms of performance. Let's be honest – frames per minute are the essence of good gameplay. The gameplay depends on this fantastic smoothness of the image, and FPS depends on the performance of your Intel UHD Graphics 620 for gaming.
So, if you have that particular integrated card and are looking for some really good games that will run smoothly on your PC, then you've come to the right place. A full list of the best titles is right here, so you will find out what can your card really do!
Your FPS depends not only on the integrated graphcis card, but also factors in how fast the processor is and how much RAM the computer has.
As a result the achievable FPS can differ from PC to PC and from laptop to laptop.
Fortnite
| | |
| --- | --- |
| Released | 2017-07-21 |
| Genre | Action & Shooter |
| Developer | Epic Games, People Can Fly |
| Game modes | Multiplayer |
| Average FPS | Low settings - 40 FPS |
The most popular MMO action game from Epic Games, currently played by hundreds of millions of players around the world. Join victorious cooperation and build fortifications together with other players to defend the world against the incoming hordes of Cube Monsters!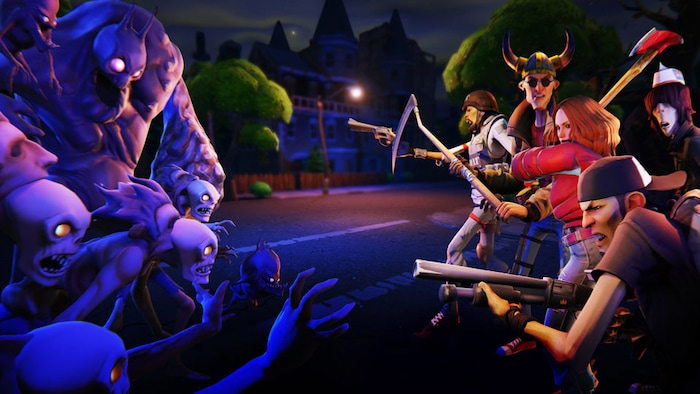 Explore, get resources, find the best weapons and work with your team. Transform the terrain and build advanced structures. All to resist the monsters' attack! Choose one of the specialized classes and join the game in which you will develop your unique skills. And all of this in one-of-a-kind cartoon graphics that your graphics card can easily pull off.
By setting the gameplay to low, at 1920×1080 resolution, you should get it smooth at 60 FPS. It's best if you have 8GB of RAM because, with 4GB, there is always some risk of lagging. However, by adjusting the gameplay settings appropriately, you'll achieve the optimal balance of graphics and smoothness.
Key features
Play one of the most popular games ever
Play in cooperation and fight the invasion of zombies
Explore, get weapons, collect resources and build constructions
Adjust game settings for a good visual gameplay experience
Darkest Dungeon
| | |
| --- | --- |
| Released | 2016-01-19 |
| Genre | Indie |
| Developer | Red Hook Studios |
| Game modes | Single-player |
| Average FPS | up to 60 FPS |
Inspired by the works of H. P. Lovecraft, a dark dungeon-crawler in which you will travel to a medieval fantasy world. Enter the harsh realm of Darkest Dungeon and face the brutal reality where there is always only one life left.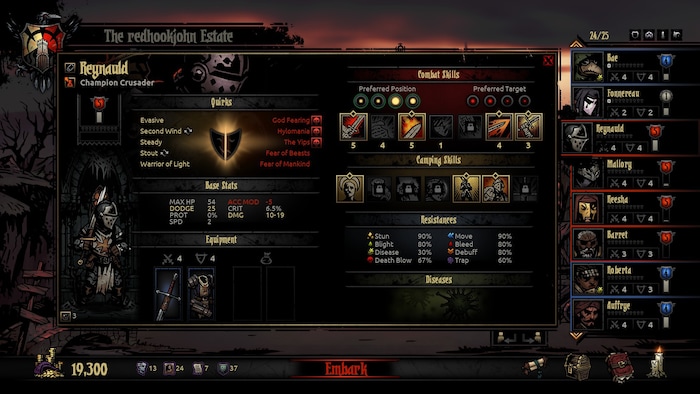 It's a game focused on exploration, turn-based combat, and mental health. Each of these elements is connected, and each action bears consequences. Winning a fight makes progress in the game, but a traumatic experience can weaken the character's sanity. Hordes of powerful monsters and lots of well-designed traps will stand in your way. If you want to lead your team to the happy end of the adventure – you have to plan each move. Darkest Dungeon is over 80 hours of gameplay in expressive and dark cartoon-like graphics that create a unique mood.
Best of all, it's a game with low system requirements. Its minimum requirements are 2GB, and the recommended is 4GB RAM. With 1280×720 resolution, Darkest Dungeon can reach up to 60FPS. Armed with your Intel HD Graphics 620, you can easily recruit some teammates and set out to explore the most dangerous dungeons.
Key features
Recruit heroes and embark on a dangerous adventure in a world inspired by the works of Lovecraft
Explore the darkest dungeons to find treasures and defeat monsters
Monitor the sanity of the heroes and remember they own only one life
Play a GPU-friendly game where you can achieve up to 60 FPS
Overwatch
| | |
| --- | --- |
| Released | 2016-05-24 |
| Genre | Action & Shooter |
| Developer | Blizzard Entertainment |
| Game modes | Multiplayer |
| Average FPS | Low settings - 40-60 FPS |
A first-person action shooter from the legendary Blizzard Entertainment. Join other players and together lead order in a world that has been brought to chaos. There will be dynamic combat, acrobatic tricks, and a decent load of action.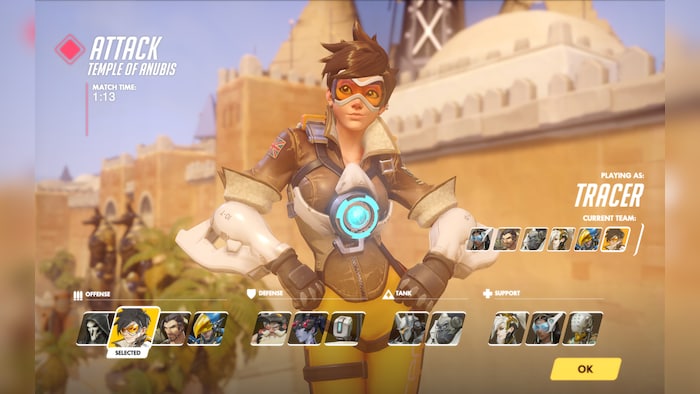 Overwatch is an excellent hero shooter in which you and your team will fight against evil. Choose a champion equipped with your favorite skills and perks, and join the game! Each of the heroes uses unique combat styles, so every player will find something for himself. If you are crazy about eliminating enemies with precision – choose a sniper. You can also pick a hero who will fly, or crush enemies, or shoot everything with a rifle, or create shields and throw grenades over the map. The choice is huge, and these are only basic skills because each hero can use additional skills and weapons unique to his class.
Get ready for crazy gameplay full of flying bullets, jumping people, explosions, and fantastically smooth animation. Yes, smooth! If you have 8GB RAM, with low settings and resolution you will get a result between 40-60 FPS. It will be a low-detailed image, but this fiery gameplay is very available to you.
Key features
Choose the character that represents your playstyle best
Join a team of six and stand up to crazy multiplayer combat
Experience an exciting and action-packed adventure in a futuristic reality
Play on low settings and enjoy the smoothness of animation in 40-60 FPS
League of Legends
| | |
| --- | --- |
| Released | 2009-10-27 |
| Genre | MMOBA |
| Developer | Riot Games |
| Game modes | Multiplayer |
| Average FPS | Medium settings up 60-100 FPS |
One of the most popular free-to-play games that have ever existed. Enter the realm of Valoran and join the dynamic Multiplayer Online Battle Arena where you fight other players.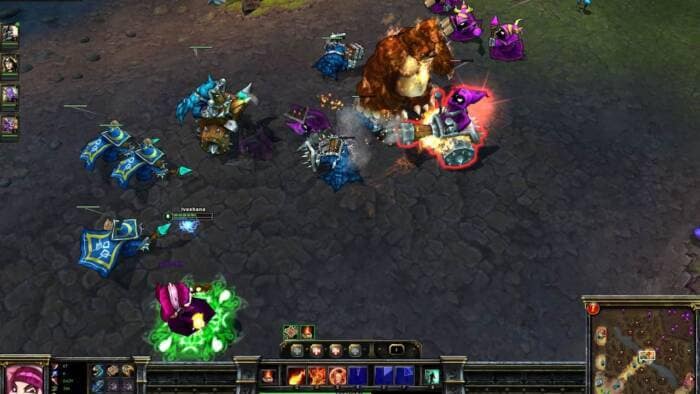 After many years of war, Valoran opted for a less chaotic way of proceeding with conflicts. The League of Legends has risen, and now players can battle in closed arenas. Choose your hero and fight monsters side by side with other players. Defend the elements of your map, cooperate, collect gold, use special powers and develop skills. Get ready because it's going to be a very addictive flashy multiplayer game! Play 5v5 or 3vs3, access ultimate attack, and explore other game modes.
Wondering what can your Intel HD 620 do in League of Legends? Well, it will do pretty well. With medium detail settings and Full HD 1920×1080 resolution, you will get very smooth gameplay ranging between 60-100 FPS. Perfect!
Key features
Play the most popular free-to-play MOBA
Join the League of Legends and cooperate with other players to win
Plan strategies, use special skills, and eliminate powerful enemies
Set your settings to medium to enjoy 60-100 frames per second
The Sims 4
| | |
| --- | --- |
| Released | 2014-09-04 |
| Genre | Simulation |
| Developer | Maxis |
| Game modes | Single-player |
| Average FPS | Medium settings up to 60 FPS |
The most famous series of life simulators in history. Play The Sims 4 and discover the wide range of possibilities in the latest release. Create your Sims and design their lives to be guided as you please!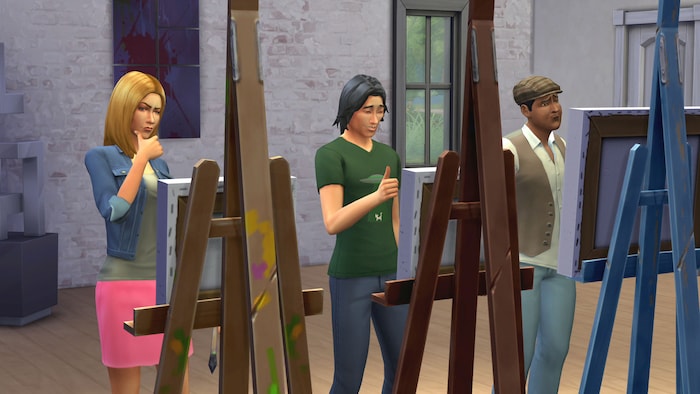 In The Sims 4, the game offers even more customization options for your Sims and their environment than ever before. Now you can not only design the appearance of each of them in detail but also decide on their character, plans, views, and habits. Build them a house, design interiors, and decorate them with your favorite furniture. Go out! Meet members of the local community, interact, plan events and meetings. See how the story unfolds by itself. Experiment! Fulfill your Sims' life aspirations or leave them to themselves. Your possibilities in this game are simply endless. Also, the game has very intuitive mechanics, making it perfect for both children and adults.
Are you afraid that The Sims 4's fantastic graphics might fry your GPU? With medium detail presets and 1366×768 resolution, you will get quality of motion even between 40 and 60 FPS. As you can see, this is much more than the basic 30 frame rate needed to play the game. From now on, nothing prevents you from designing your Sims' new lives.
Key features
Create characters and design their appearance and personality down to the smallest detail
Build a house and design it as you like
Manage your Sims' lives, decide on their future and life satisfaction
Play at medium settings with smoothness up to 60 FPS and no lags
Bioshock Infinite
| | |
| --- | --- |
| Released | 2013-03-25 |
| Genre | RPG |
| Developer | Irrational Games |
| Game modes | Single-player |
| Average FPS | Low settings - 30 FPS |
A spin-off to the famous series of action shooters in which the developers focused on a mysterious story set in a perfectly designed world. Travel to the sky city of Columbia and rescue Elizabeth. You will be the very key to this unconventional story-driven gameplay.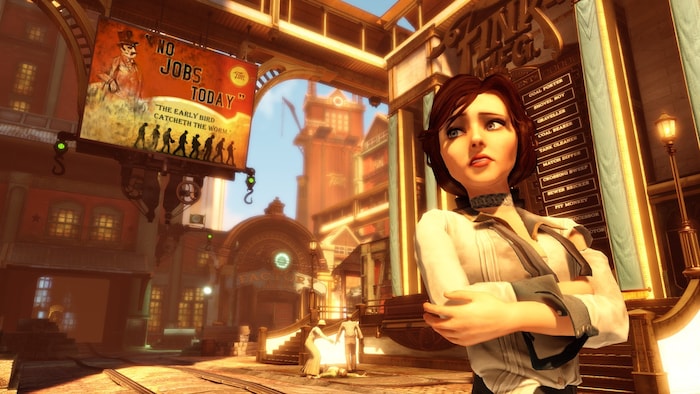 Bioshock Infinite is an immersive story that will get you hooked from the very first second. Welcome to the sunny city of Columbia. Oh, no, not so sunny, though. You will soon notice that not everything is as it seems here. Your task is to save a precious lady named Elizabeth, who plays a vital role in the conflict between the fighting parties. Run into battle, use a rich arsenal of weapons, practice extraordinary magical powers, collect salt and discover the secrets of this strange location. One thing's for sure – you'll never be certain what to expect next in this game. Bioshock Infinite will surprise you not only with gorgeous graphics but also with many plot twists that will break your brain. Back to the graphics. It is a game that may seem completely inaccessible, at first glance, to players with an integrated graphics card. Truth to be told, it is a title that requires a lot from your hardware but is still playable.
Depending on your PC, you can play at low settings or try medium. In one of these options, you are guaranteed to play between 30-40 FPS. This is not a perfect result, but you can still gain a gratifying experience from beautiful graphics and see for yourself how good it is.
Key features
Travel to the sky city of Columbia and immerse into an intriguing story
Shoot and use powers at the same time
Explore the city and discover its secrets
Play at low or medium settings for a playable experience
Tomb Raider (2013)
| | |
| --- | --- |
| Released | 2013-03-05 |
| Genre | Adventure |
| Developer | Crystal Dynamics, Eidos-Montréal, Feral Interactive |
| Game modes | Single-player, multiplayer |
| Average FPS | ~30-40 FPS+ |
The tenth installment of the classic series of action games, dedicated to the adventures of a fearless traveler. Go back to the very origins of Lara Croft and fight to survive in the open world of a wild island somewhere by the coast of Japan.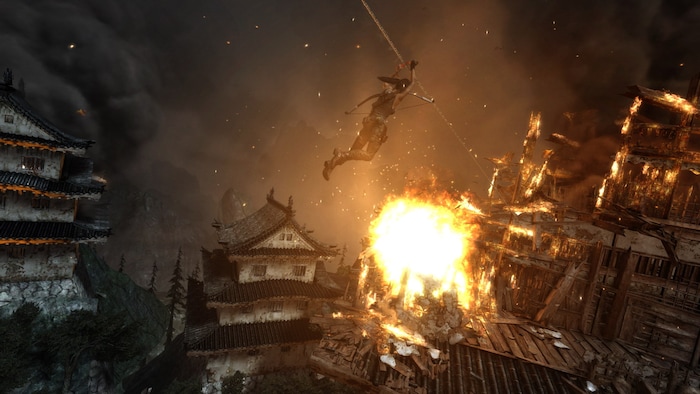 The raging storm throws you and your companions to the shores of a mysterious island. Your task is to survive, but it will not be just a piece of cake. Explore the area, hunt for meat, and fight enemies. You will also find ancient tombs and adventures that require some stealth skills. Solve puzzles, shoot a bow, and jump on ropes. This title will satisfy even the most demanding fan of adventure games. The creators also added the possibility of crafting, the requirement to aim at targets, and a multiplayer. In Tomb Raider, you can fearlessly experience the adventure together with your friends in a group of up to eight people! Tomb Raider from 2013 boasts realistic graphics, up to date even today.
You can try playing it with your Intel UHD at 1920×1080 resolution and low or medium settings. This is where a lot depends on your PC and what can it do, but on low settings, you should get above 50 FPS and on medium settings around 30-40 FPS. It is a playable proposition.
Key features
Relive the beginnings of the Lara Croft series of adventures
Fight to survive, get food, explore, and craft items
Use a bow and firearms to eliminate enemies
Play solo or in multiplayer with up to 8 players
Get smooth image up to 50 FPS at low settings
Counter-Strike: Global Offensive
| | |
| --- | --- |
| Released | 2012-08-21 |
| Genre | Action & Shooter |
| Developer | Valve |
| Game modes | Multiplayer |
| Average FPS | Medium / Low - 80 FPS |
A free-to-play online action shooter that has been breaking popularity records all over the world for years. It is a refreshed version of previous titles in the series, almost entirely developed by Valve. Join the game, choose your team and finish the mission!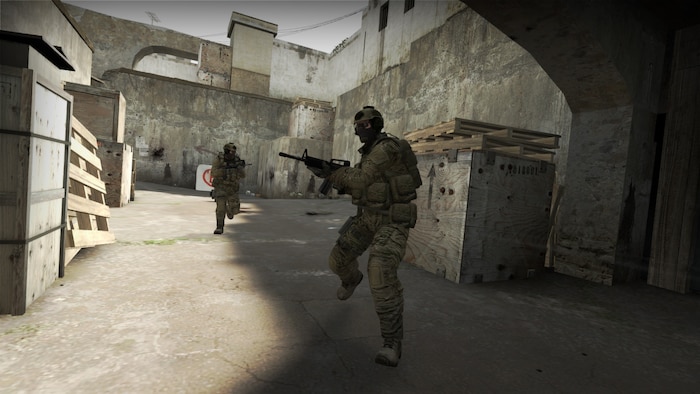 The point of the game is simple. There are two groups – one is terrorists, and the other is special forces. Terrorists are aiming for total destruction, and the anti-terrorists are trying to stop them. Planting and disarming bombs is accompanied by a regular and effective elimination of opponents. Depending on the selected game mode, the playstyle can be very different. Some modes are focused on learning the basics of the game, others on sneaking or on the chaotic destruction of everything around. The more enemies you eliminate, the more cash falls to your wallet, and therefore you can afford better weapons. In CS: GO, the most important thing is precision, because even the smallest mistake can make the whole team lose or win. As you might guess, image quality is deadly important here.
Two things can affect its smoothness – ping or FPS. While ping depends entirely on the internet connection and the selected server, you can adjust the FPS issue to your needs by changing the settings. Intel 620 is doing very well here because with 1,080p you gain smooth gameplay at around 60-70 FPS. However, this is an esports game, and literally every split second counts. So you can always set the resolution to medium, around 720p or 900p with motion blur off, and get a smoothness of over 80 FPS.
Key features
Play the most popular free online shooter on Steam
Eliminate your opponents to earn new weapons
Work with your teammates to complete the mission
Set the settings to medium for smooth gameplay of 80 FPS or more
Diablo 3
| | |
| --- | --- |
| Released | 2012-05-12 |
| Genre | Hack & Slash, RPG |
| Developer | Blizzard Entertainment |
| Game modes | Single-player, multiplayer |
| Average FPS | Low, medium ~50 FPS |
The third, polished installment of the famous hack & slash series, produced in 2013 by Blizzard Entertainment. Travel to the world of Sanctuary, 20 years after the story of Diablo 2, and fight evil to finally wipe it from the surface of this beautiful land.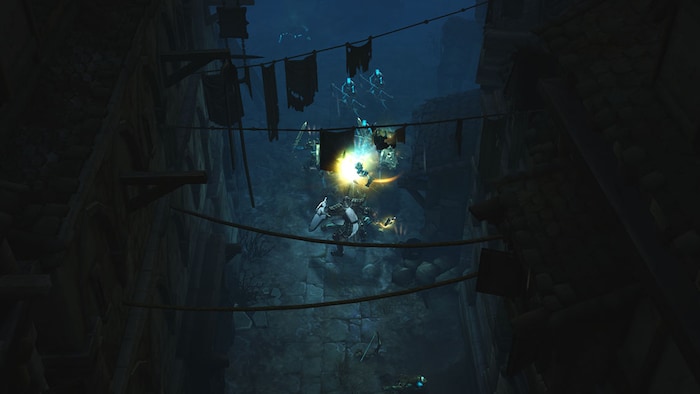 The dark forces of darkness have awakened again, and the evil emissaries of the demon Diablo begin wreaking havoc and destruction in the Sanctuary. Choose one of the heroes and declare war against evil. Go on an adventurous journey through the land, complete the tasks, eliminate hordes of enemies and collect valuable items. The nature of your gameplay and combat will largely depend on the chosen hero. Some of them use weapons, while others use magic. You can also create a team with other players because the title offers the possibility of playing in cooperation with up to 4 people.
While the Intel website recommends playing the UHD 620 at high settings, it might be a bad idea because of the high cost of smooth gameplay. However, with medium or low settings, it gains easily around 50 FPS, so the title is playable.
Key features
Return to the Sanctuary and fight the evil forces once again
Explore, complete quests, and discover the secrets of this world
Fight and finish evil once and for all
Try medium or low settings to get a good 50 FPS result
Resident Evil 7
| | |
| --- | --- |
| Released | 2017-01-23 |
| Genre | Horror |
| Developer | CAPCOM CO., LTD. |
| Game modes | Single-player |
| Average FPS | Medium ~30 fps |
It is one of the many parts of the famous series of games from Capcom. The game creators withdraw from the heroic and daring fight of soldiers against monsters. This time, get ready for a game full of dark mood, mystery and set in a beautiful survival-horror style.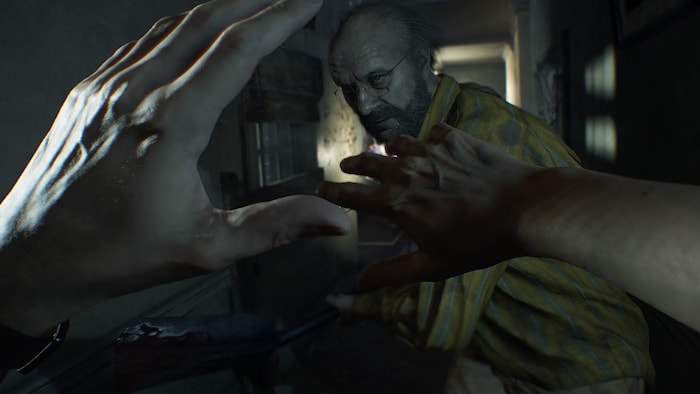 Ethan's wife is missing, and he must travel to an abandoned mansion to solve the whole mystery. As it soon turns out, the house is not so empty. Explore, solve puzzles and try to survive. In Resident Evil 7, stealth is important, as attracting the attention of the wrong enemy can end rather unfortunate. You also have a weapon, but the ammo is hard to find. So use it very wisely. This title is a true gem in the series and will introduce you to an entirely new experience of horror.
Also, the game is so fantastically optimized that even at low settings it looks really spectacular. But don't worry. With Intel HD 620, you don't have to go to the lowest immediately. At medium settings, you should easily get a smooth image of around 30 FPS. But you can also find opinions on Reddit that some players have tried the game at the highest settings and still performed very well. So it is probably a matter of the PC and experimenting with the settings.
Key features
Explore the dark rooms of an abandoned mansion and learn about its secrets
Sneak around, so you don't lose your life too soon
Save your ammo and fight when needed
Set to medium to enjoy at least 30 FPS
How do you know a game is awesome? Probably by the usual: a nice plot, well-designed mechanics, interesting characters, or a fantastic soundtrack. Oh, and good optimization. It makes the title reach more players who do not necessarily buy a new computer on the occasion of each new game release.
Gamers using integrated graphics cards can feel a bit left out. They hear from all sides that they should invest in better gaming equipment and how good it is. Not everyone can afford it, and not everyone knows the topic well. Some people use a single computer for work and just casual gaming. As you see, such use of the computer does not prevent playing the above-mentioned best games and using Intel UHD Graphics 620 for gaming. Moreover, owners of newer integrated cards will get even more FPS from each of these proposals, even at high settings. So, users of integrated graphics cards – enjoy the smooth gameplay!